"The Stack" 11-7-19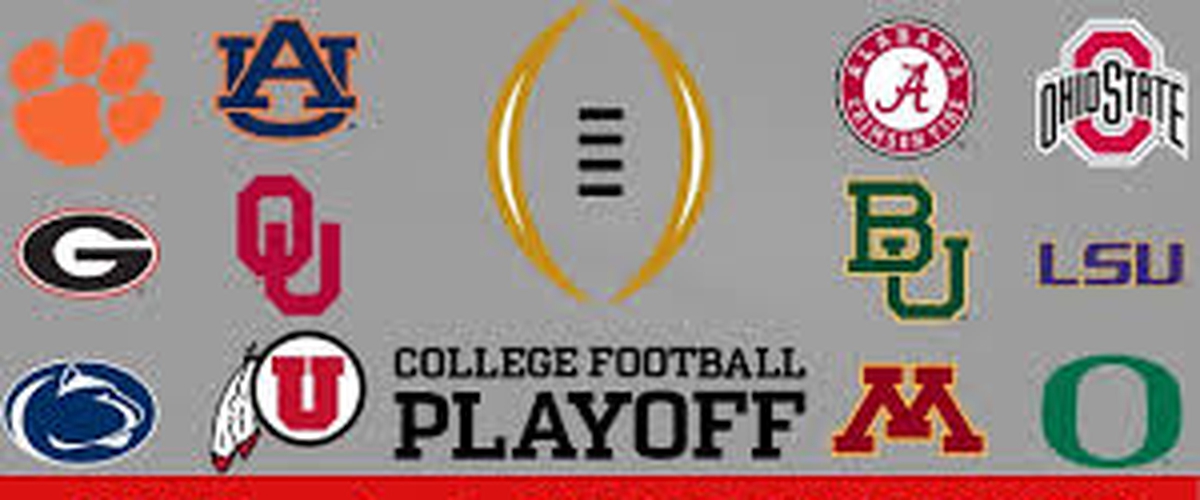 The first CFP rankings have been released and two games this week put 8-0 teams against one another. #4 Penn State @ #17 Minnesota and #2 LSU @ #3 Alabama. This is going to be good!
The Stack is back on this Thursday and we do not have a recap of what happened in week 9 in the NFL. Well here you go, I guess. The Minnesota Vikings choked against the Kansas City Chiefs losing 26-23, but what a scene in Arrowhead with all of those Vikings fans. It's a great stadium. Great game day experience. Can't wait to go back. The Green Bay Packers failed to show up to the Chargers stadium despite 80 percent of the crowd being Packers fans. They lost 26-11. Miami won their first game of the year 26-18 over the New York Jets. I'm trying to figure out which team is worse, the Jets or the Dolphins. At this point, I think it is fair to say the Jets. Lamar Jackson and the Baltimore Ravens offense could not be stopped by the New England Patriots. Their defense was not good and the Ravens handed the Patriots their first loss of the season, 37-20. And a black cat ran on the field at the MNF game between the Dallas Cowboys and the New York Giants. That was the most interesting part of that game. The Cowboys trailed 9-3 before the black cat's appearance. They ended up winning 37-18. Now that you're caught up on week 9, let's see what is in "the stack" for today, Thursday, November 7th:
College football weekend forecast
It really all boils down to three games this week in college football. #18 Iowa is @ #13 Wisconsin (4 PM ET FOX). I'll take Wisconsin in the de facto elimination game from the Big Ten West championship. There are two far more important games however, both pitting teams that are each 8-0 for the first time I believe ever in the 150 year history of college football.
The first game is in Minneapolis where # 4 Penn State visits # 17 Minnesota (Noon ET ABC). A lot of people think Minnesota may have been under-seeded in the initial unveiling of the College Football Playoff rankings on Tuesday. They haven't played anyone though. They can change the perception of that in the likely below freezing temperatures with maybe a few flurries in the air, if they beat the Nittany Lions. Penn State is really good. Fantastic on defense. A good quarterback. Dynamic play-making wide receiver. Minnesota's defense is going to have to be good. Minnesota's offense is no slouch themselves, but they are going to be have to be extremely crisp just like the air in Minnesota on Saturday. I want the Golden Gophers to win badly, but until a Minnesota team comes through in the clutch, have to go with the higher ranked Penn State squad.
The other game pits #2 LSU at #3 Alabama (3:30 PM ET CBS). College Gameday will be there. These teams always play in primetime, but after years where LSU failed to show up, CBS took it off of primetime. Big mistake this year. I think they need to add some flexibility and be able to put this game back in primetime, because if there was ever a year that it should be in primetime it's this year. LSU quarterback Joe Burrow has been absolutely sensational this year. Alabama quarterback Tua Tagovailoa is coming off of ankle surgery. He is not going to be 100 percent, but should be closer to full strength than say 50 percent. Alabama's defense isn't as good as it has been in years past so LSU should be able to put some points on the board. I think LSU is the better team, but until they beat Alabama, I have to go with the Crimson Tide. At least it will be warmer in Tuscaloosa than up in Minneapolis.
Monster weekend of college football. Enjoy it everyone.
4-5 Los Angeles Chargers @ 4-4 Oakland Raiders 8:20 PM ET FOX & NFL Network
I think the Chargers shocked just about everybody with the way they beat down the Green Bay Packers last Sunday. The Raiders will be ready for them though. Rookie running back Josh Jacobs has been very good so far, but can he get going against that Chargers defense? The Chargers pass rush is very good. I think the Chargers will be able to move the ball down the field and ultimately make one more play than the Raiders.
Prediction: Chargers 27 Raiders 24
Coming up Friday: Week 10 NFL previews and predictions
---