"The Stack" 3-11-18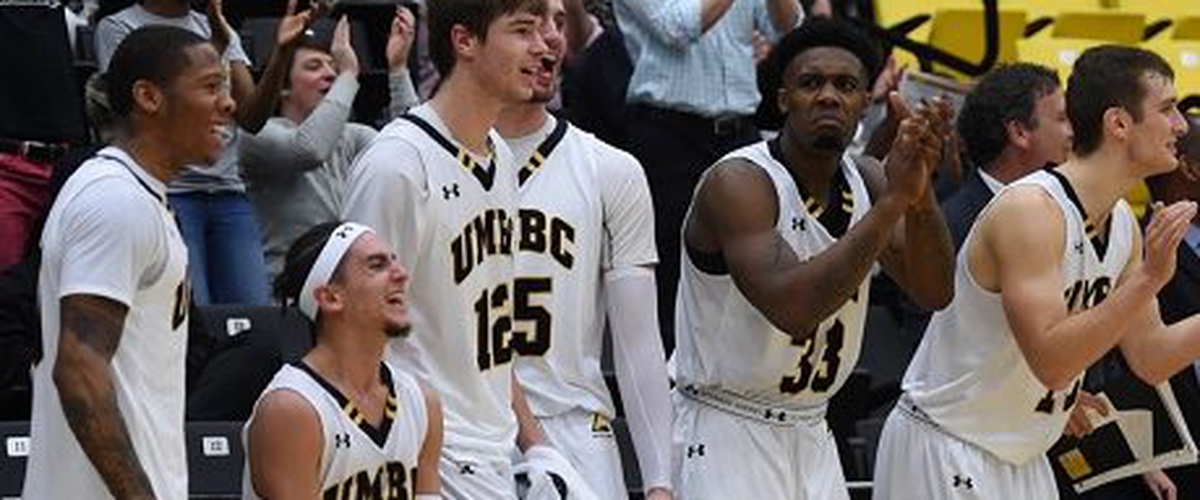 Celebrate UMBC. Celebrate. UMBC upset top seeded Vermont to win the AEC championship yesterday and advance to the Big Dance.
The Stack is back on this Selection Sunday and we saw many teams dancing yesterday as they won their conference championship game and the automatic bid to the NCAA Tournament. There were a number of upsets from Vermont losing in the American Easat to North Carolina Central winning the MEAC championship to Texas Southern winning the SWAC plus the Sun Belt lost their top seed, Louisiana, in the semifinals. Let's get right to the final conference championship games in "the stack" for today, Selection Sunday, March 11th:
Ivy League championship
#2 Penn vs. #1 Harvard Noon ET ESPN2
Penn now doubt has a home crowd advantage with the game being played at home, but Harvard will not be intimidated. These are both solid teams and as much as I want Harvard to win, I think Penn will get the job done on their home court or at the very least in their home city.
Ticket punched for: Penn
Atlantic-10 championship
#3 Davidson vs. #1 Rhode Island 1 PM ET CBS
Davidson is playing bid stealer in the A-10 championship so you know that the Oklahoma, Arizona State, Syracuse, Marquette and Middle Tennessee States of the world are cheering hard for Rhode Island to come away with a victory. Davidson defeated Rhode Island just the other week. It's not going to happen again.
Ticket punched for: Rhode Island
SEC championship
#4 Kentucky vs. #2 Tennessee 1 PM ET ESPN
Tennessee may have been the better team this season, but Kentucky is rolling through the SEC Tournament. They took care of Georgia with ease and ran past Alabama. Tennessee got past Arkansas pretty easily after narrowly beating Mississippi State. Kentucky is on a mission though. They are playing their best basketball of the season and they are looking to make a statement headed into the NCAA Tournament and that is that no one should want to play this team. Fear Kentucky!
Ticket punched for: Kentucky
Sun Belt championship
#4 UT-Arlington vs. #2 Georgia State 2 PM ET ESPN2
How about that upset in the Sun Belt yesterday with UT-Arlington taking down the top seed in the tournament Louisiana? That was quite impressive. Do they have it in them to pull off another upset over Georgia State. Absolutely they do. Will they do it though? I'm thinking not.
Ticket punched for: Georgia State
AAC championship
#3 Houston vs. #1 Cincinnati 3:30 PM ET CBS
The AAC has received some spotlight treatment and attention from CBS since the Big Ten tournament was last week and not this weekend as usual. Helps to see just how good these teams are. Houston is a team that people should not want to play and they showed why in taking down Wichita State. That defense though that Cincinnati plays is suffocating. I really like their chances in this one.
Ticket punched for: Cincinnati
Enjoy Selection Sunday everyone (6 PM ET TBS). It's in a different format this year with all of the teams getting announced in alphabetical order first which kind of sucks, but in the end it still means that the NCAA Tournament is about to start. Can't wait for the Madness to officially begin.
Coming up Monday: Reaction to the bracket and maybe another headline or two
---