"The Stack" 3-12-18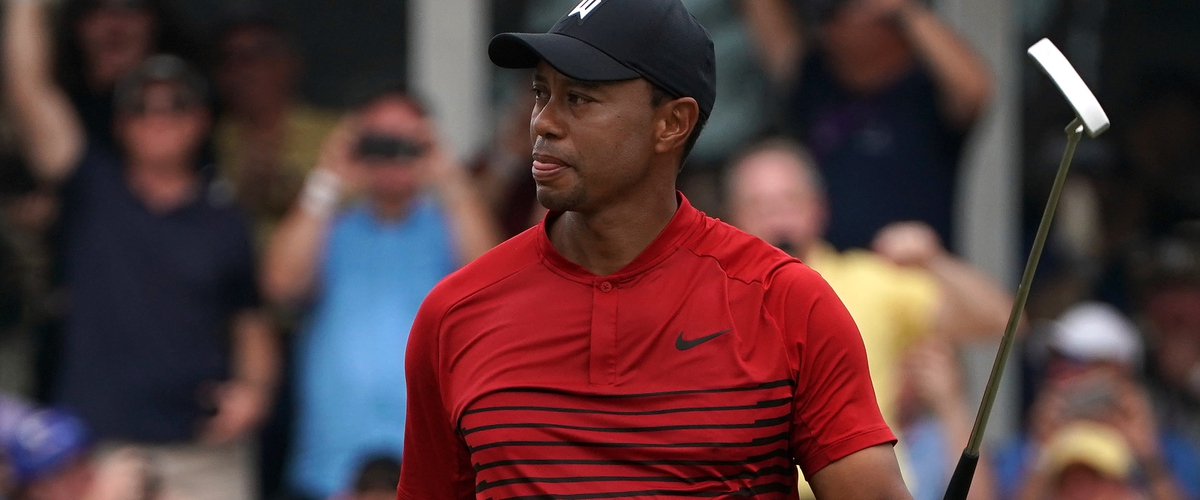 Tiger Woods finished tied for second at the Valspar Championship this weekend. While he didn't win, it is clear that Tiger Woods is back and will compete for majors and tournament championships if he can stay healthy.
The Stack is back on this Monday and the Madness is here. Can you feel it? Okay so maybe it's not quite here, but with play-in games coming up tomorrow and Wednesday, you can feel the anticipation in the air. Alas, we have plenty of reaction to the bracket along with some early Final Four predictions. First though, that was quite the impressive tournament put on by Tiger Woods at the Valspar Championships. He finished in second place just one shot off the leader, Paul Casey, who won with a ten under (-10). Woods is going to win a tournament here. Just you watch. Also, agents can start talking to NFL teams today regarding their free agents. Drew Brees, we're waiting for you. What's your move? Free agency officially begins on Wednesday. Now let's get to some bracket reaction in "the stack" for today, Monday, March 12th:
NCAA Tournament bracket thoughts
This year I feel like we were bound to have some complaints regarding the bracket (and the selection show) because of how many bubble teams there were and not everyone was going to make it. How would the committee pick those bubble teams? There were like twelve teams for six spots or so it felt. The committee's criteria was different this year than in previous years with the whole quadrant system. As a result, the whole season was looked at which is why teams like Oklahoma and Arizona State are in. They had solid wins in the non-conference. Arizona State's wins include Xavier and Kansas, both one seeds. Oklahoma has wins over Arkansas and Wichita State. Those wins mattered to the committee over someone like St. Mary's who, outside of a win against Gonzaga, just didn't have a resume that compared to those teams.
Now to be honest, I don't think Oklahoma or Arizona State should have gotten in the tournament. They didn't play well down the stretch. Heck, Oklahoma hasn't won a game outside of Norman, Oklahoma, this calendar year. That is not good. But at least the committee was consistent. I'm not sure if Syracuse should have gotten in, but it goes with the committee's logic. Notre Dame was the first team out and would have been in if Davidson hadn't upset Rhode Island. They had a lot of losses without Bonzie Colson and that certainly was a factor. No Louisville which is not incredibly surprising. Perhaps Middle Tennessee State should have been in, but the committee was not looking at RPI alone and I believe that was a reason why MTSU did not make it in the field.
Now in terms of the seeding, I don't have a huge problem with any of the seeding. Outside of Oklahoma who I think should be in one of the play-in games instead of being a #10 seed, there isn't anything else that makes me overtly angry. I don't have a problem with any of the one seeds. Had Duke won would they have been a one seed? Perhaps, but having Xavier, Kansas, Villanova and Virginia as the one seeds is absolutely fine.
Speaking of the one seeds, how can you be the number one overall seed and have the potential to play a really good team in either Kentucky or Arizona in the Sweet 16? Both of those teams are playing very good basketball right now. Well that is what Virginia has to deal with. And should they survive that game, they will get most likely get Cincinnati. Yikes! That is a difficult road to get to San Antonio. Xavier on the other hand seems to have the easiest road to get to San Antonio. If they face UNC in the Elite Eight that will be difficult, but I think they can make it to the Final Four. Kansas will face either Michigan State or Duke in the Elite Eight. Villanova, if they can get by Wichita State in the Sweet 16, should be able to get to the Final Four.
Anyway, let's get to the teams that I think will be in San Antonio for the Final Four. This may change, but right now I like the #2 seed Cincinnati out of the South Region, #1 seed Xavier out of the West Region, #1 seed Villanova out of the East Region and the #2 seed Duke Blue Devils out of the Midwest Region. I thought about taking Michigan State out of the Midwest and may very well could before brackets close on Thursday, but for now, those are my four teams and I think it will be Duke cutting down the nets in the championship game over Xavier. You're welcome for jinxing Duke UNC fans. Sorry about that Duke fans.
Coming up Tuesday: Reaction to top stories in sports plus two play-in game picks
---