"The Stack" 3-11-19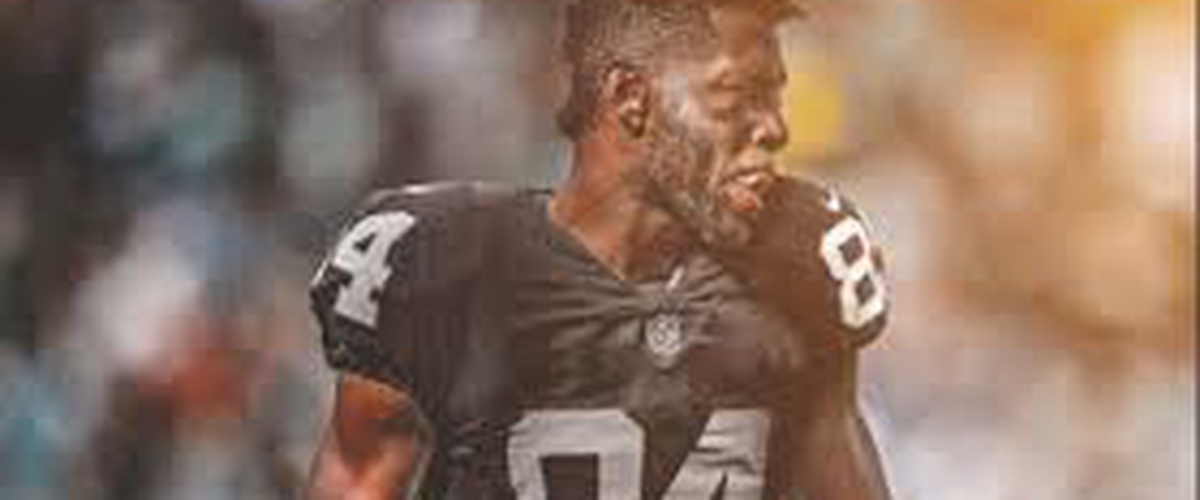 Antonio Brown is now an Oakland Raider. The Raiders traded third and fifth round picks to the Pittsburgh Steelers for the disgruntled wide receiver. They also gave Brown a new deal with $30 million guaranteed.
The Stack is back on this Monday and the college basketball regular season is officially over. More than a few conference tournaments have begun and a few tickets have already been punched. Murray State (OVC), Gardner Webb (Big South), Bradley (Missouri Valley) and Liberty (Atlantic Sun) all are dancing. A couple of more automatic bids will be handed out tonight. All of the rest of the conference tournaments will start up here over the next several days so we'll preview all of them throughout the week. Let's get to it all plus Antonio Brown in "the stack" for today, Monday, March 11th:
Antonio Brown becomes an Oakland Raider
Wide receiver Antonio Brown got his wish. He's out of Pittsburgh a member of Raider nation after the Pittsburgh Steelers traded the disgruntled diva and childish wide receiver to the Oakland Raiders late Saturday night/early Sunday morning (I think it was before Daylight Savings time/Spring Ahead).
Brown really hurt his trade value throughout this process, but at the end of the day he came out the big winner, because not only did the Raiders renegotiate his contract and give him a three-year deal worth roughly $54 million with $30 million guaranteed, but the Steelers got less in return for arguably the best wide receiver in the game than the Raiders got when they traded Amari Cooper to the Dallas Cowboys. The Raiders as you recall received a first round pick. They gave up third and fifth round picks for him. How does that happen?! If I am a Steelers fan today, I am livid. I'm pissed off at Brown for pulling the crap that he did and being an immature baby and I'm pissed that the Steelers organization allowed it to go on this far. I'm pissed off at GM Kevin Colbert for not defusing the situation and if anything making it worse with his comments about Ben Roethlisberger being allowed to do and say whatever he wants. Nevermind the fact that Big Ben had his own off field issues back in the day that were very serious (you may remember the sexual assault charges and the Georgia bathroom incident).
Two of the dynamic "Killer B's" are gone with running back Le'Veon Bell sitting out last year. He will be with a new team once free agency begins. And now Brown is gone. Is this the Steelers organization that had so much stability for years and little to no drama? No it is not. The Steelers are clearing the dysfunction out, but it is dysfunction of their own doing and now they and their fans are paying the price. The Steelers are a decent football right now. That's it. The Raiders meanwhile have a star wide receiver and plenty of draft capital with three first round picks in this year's draft. They have a ways to go before catching up to the Kansas City Chiefs and even the Los Angeles Chargers, but with this deal and how little they had to give up, if they hit on their first round picks, they will close the gap significantly and quickly.
MAC Tournament preview
The MAC Tournament tips off today on campus sites and finishing at Quicken Loans Arena in Cleveland, Ohio. Bubble teams everywhere are hoping that Buffalo wins this thing. If they don't, the MAC gets two teams, because Buffalo will be an at-large team. I don't see Bowling Green, Kent State or anybody else being able to knock them off.
Predicted conference tournament winner: Buffalo
MEAC Tournament preview
The MEAC Tournament tips off today in Norfolk, Virginia, and it is hard not to think that Norfolk State won't win this tournament. North Carolina A&T may have a chance, but at the end of the day, Norfolk State will win this tournament. I really have no more analysis or insight than that.
Predicted conference tournament winner: Norfolk State
SoCon Championship (Asheville, North Carolina)
#2 UNC Greensboro VS #1 Wofford 7 PM ET ESPN
Maybe you didn't know this, but Furman was not the second best team in the Southern Conference this year. That would be last year's winner, UNC-Greensboro. Okay, maybe I have been talking about Furman too much. Can UNC-Greensboro get an at-large bid even if they lose tonight. They have only lost five games this year. It's worth keeping an eye. This Wofford team, though. Boy they are good and they will win tonight.
Who's dancing?: Wofford
MAAC Championship (Albany, New York)
#6 Monmouth VS #1 Iona 9 PM ET ESPN2
Remember a couple of years ago when Monmouth was supposed to win this tournament, but didn't? They have another chance tonight, but Iona always finds a way to win this championship, so why would tonight be any different? I hope I am wrong.
Who's dancing?: Iona
Coming up Tuesday: College basketball conference tournament previews and predictions plus other headlines from the world of sports
---