"The Stack" 3-12-19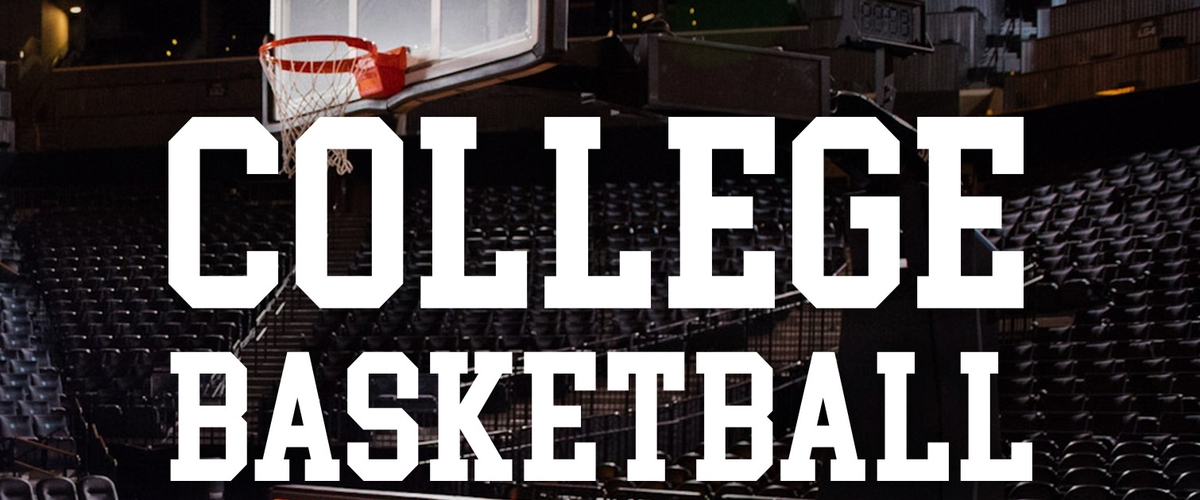 The Stack is back on this Tuesday and the college basketball conference tournaments continue to start and more tickets continue to be punched. Wofford and Iona are dancing. Five more will join them tonight. Those picks, free agency and more so let's get right to "the stack" for today, Tuesday, March 12th:
Legal tampering in NFL leads to many free agent signings
While NFL free agency doesn't officially start until Wednesday at 4 PM ET when players can sign their deals, players and teams can agree to deals in the days leading up to the official beginning of the new year. That means there are plenty of guys going to new places. While I won't list all of them, here are some of the biggest signings so far:
· New Orleans Saints signed running back Latavius Murray to a four-year deal while also re-signing quarterback Teddy Bridgewater.
· The Honey Badger, safety Tyrann Mathieu, signed a three-year deal with the Kansas City Chiefs which likely means the end of the Eric Berry era in Kansas City. To replace him, the Houston Texans signed safety Tashaun Gipson.
· The Green Bay Packers have been plenty busy signing safety Adrian Amos away from the Chicago Bears and adding pass rushers Za'Darius Smith and Preston Smith. They also have come to terms with offensive lineman Billy Turner.
· There appears to be a mass exodus from the Baltimore Ravens. Terrell Suggs has signed a one-year $7 million deal with the Arizona Cardinals. Fellow linebacker C.J. Mosley has signed with the New York Jets for big money ($85 million with $51 million guaranteed) and safety Eric Weddle was previously signed by the Los Angeles Rams. The Ravens will have a lot of new guys on defense.
· The Minnesota Vikings are losing plenty of players. Murray as I mentioned signed with the Saints. Linebacker Anthony Barr is going to sign with the New York Jets. (Update…just kidding, he is going to re-sign with Minnesota). Defensive tackle Sheldon Richardson is signing a three-year deal with the Cleveland Browns whose defensive front seven is very, very scary. The Vikings have signed defensive tackle Shamar Stephan back to the team though so they must have known Richardson wasn't going to come back.
· The Oakland Raiders continued to dish out deals with Los Angeles safety Lamarcus Joyner and New England Patriots offensive tackle Trent Brown. Lots of guaranteed money.
· The Denver Broncos have made a couple of moves signing former Miami Dolphins right tackle Ja'Wuan James to a four-year deal worth $52 million ($33 million guaranteed) and former Houston Texans cornerback Kareem Jackson to a three-year $33 million deal with $23 million guaranteed.
· Former Kansas City Chiefs center Mitch Morse has signed a four-year $44.5 million contract with the Buffalo Bills.
· Indianapolis upgraded their wide receiver group signing former Carolina Panthers wide receiver Devin Funchess to a one-year, $13 million deal.
· Perhaps no team was busier though on Monday than the Detroit Lions who signed tight end Jesse James away from Pittsburgh, defensive end Trey Flowers away from New England, cornerback Justin Coleman away from Seattle and wide receiver Danny Amendola away from Miami. Those are big time moves. The Lions got better in a hurry.
· To no one's surprise, quarterback Nick Foles signed with the Jacksonville Jaguars. He's getting $50 million guaranteed and the it is a four year, $88 million deal with a possible fifth year pushing the deal over $100 million.
· The Philadelphia Eagles traded for Tampa Bay Buccaneers wide receiver Deshaun Jackson.
· Landon Collins is staying in the NFC East. The former Giants safety signed a six-year, $84 million deal with Washington. Big move there for Washington. The Giants defense continues to get worse.
There are of course many other signings that are going on. We'll have more on free agency tomorrow and in the days to come. It's a wild time in the NFL.
ACC Tournament preview
The ACC Tournament tips off today in Charlotte (not Greensboro??) and this is going to be an extremely compelling tournament. Three teams realistically have shots at one seeds (UNC, Virginia and Duke). Zion Williamson is supposed to return for the Blue Devils. I want to see if they use this tournament as more of a tune up for him in preparation for the Big Dance. They are a projected two seed right now. With Zion healthy and in the starting lineup, it won't matter what their seed will be come Selection Sunday. With that being said, I think I have to buy into Kyle Guy and company to win this tournament despite how well UNC has been playing.
Predicted conference tournament winner: UNC
SWAC Tournament preview
The SWAC Tournament starts today at campus sites and finishes in Birmingham, Alabama March 15th and 16th. Prairie View A&M has been the lead dog in this conference all season, but I am not picking against Mike Davis and Texas Southern. They're too good.
Predicted conference tournament winner: Texas Southern
Sun Belt Tournament preview
The Sun Belt Tournament tips off today in New Orleans and Texas State and Georgia State have been battling it out at the top all season long, but look who is sneaking up right behind them…Georgia Southern. Is Statesboro going to be dancing at the end of the tournament? Maybe, but I'll lean towards Ron Hunter and Georgia State to get the job done.
Predicted conference tournament winner: Georgia State
CAA Championship (North Charleston, SC)
#2 Northeastern VS #1 Hofstra 7 PM ET CBSSN
This should be a great championship game. Both teams got pushed in the semifinals, but squeaked out with victories. Hofstra has a prolific scorer in Justin Wright-Foreman. They score a lot of points. As much as I want Northeastern to win, I think I have to go with the Pride.
Who's dancing?: Hofstra
NEC Championship (Loretto, PA)
#2 Fairleigh Dickinson VS #1 St. Francis (PA) 7 PM ET ESPN2
The top two seeds in the Northeast Conference square off on St. Francis' home gym. Can the Red Flash win it on their home court? They were the preseason pick. I think they come through.
Who's dancing?: St. Francis (PA)
Horizon League Championship (Detroit, MI)
#2 Northern Kentucky VS #1 Wright State 7 PM ET ESPN
Head coach Scott Nagy and Wright State won this tournament last year. Drew McDonald of Northern Kentucky is the best player in this game and he helped send Northern Kentucky past Oakland last night on a game-winning three pointer with only seconds to spare. Can that momentum push the Norse back to the NCAA Tournament? I'm hoping so.
Who's dancing?: Northern Kentucky
WCC Championship (Las Vegas, NV)
#2 St. Mary's VS #1 Gonzaga 9 PM ET ESPN
I'm tired of hearing about St. Mary's from the West Coast Conference maybe being on the bubble. Don't put them in over the likes of UNC Greensboro or Furman. Gonzaga, take care of business and blow this team out. I think you will.
Who's dancing?: Gonzaga
Summit League Championship (Sioux Falls, SD)
#4 North Dakota State VS #2 Omaha 9 PM ET ESPN2
I always try to be impartial, but with my Jackrabbits out, Omaha, take care of business. I'm begging you. Mitch Hahn, do your thing. Defend well and beat the Bison. Go to the NCAA Tournament for the first time in school history.
Who's dancing?: Omaha
Coming up Wednesday: Conference tournament previews and a little more NFL free agency news perhaps
---