"The Stack" 3-21-19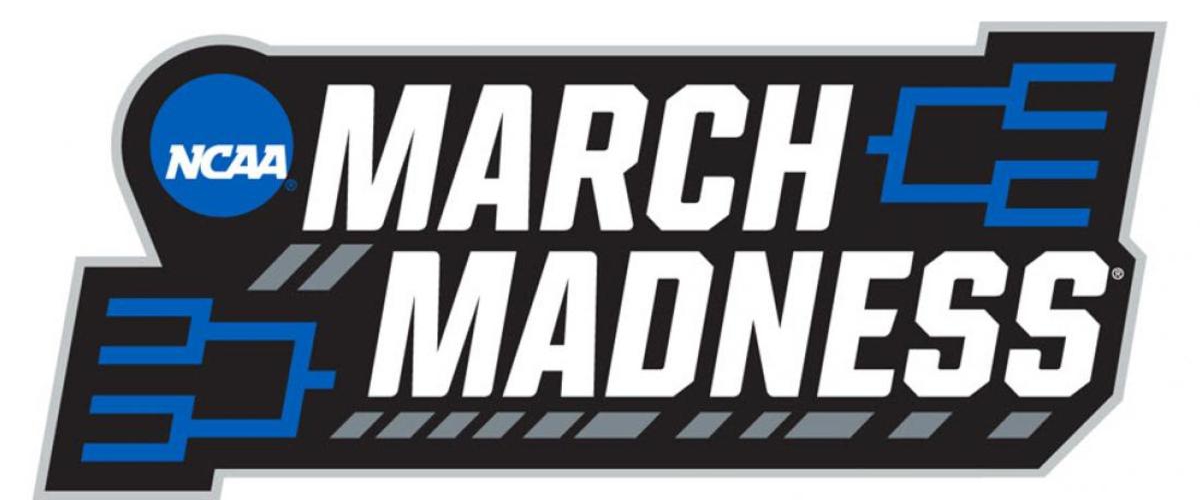 March Madness is here folks. The best sports days of the year are happening. Here's hoping we have a great NCAA Tournament.
The Stack is back on this Thursday and this really is the first official day of the NCAA Tournament. North Dakota State and Arizona State advanced last night. There are so many good first round games and so many toss ups that I am sure I will get wrong, but that is part of the madness right? March Madness really is the ultimate sporting event and in my opinion, the best sporting event in the world (World Cup fans, don't @ me…I know the World Cup ranks right up there, but that is a global event). Now let's get right to it and make some picks for Thursday's NCAA Tournament games in "the stack" for today, Thursday, March 21st:
#10 Minnesota VS #7 Louisville 12:15 PM ET CBS (East Region, Des Moines, IA)
The first game of the NCAA Tournament on Thursday should be a doozy. Minnesota head coach Richard Pitino is the son of former Louisville head coach Rick Pitino. You think father has mentioned any tips the Golden Gophers can use against the Cardinals? I certainly think so. Louisville has largely overachieved this year. Minnesota, playing close to home, with Jordan Murphy and company, they get the job done.
Predicted winner: Minnesota
#14 Yale VS #3 LSU 12:40 PM ET TruTV (East Region, Jacksonville, FL)
LSU is an incredibly good basketball team, but there is so much distraction and controversy hovering over this team. Tremont Waters is great. Smart is great. But they don't have their head coach, Will Wade. Miye Oni is a star for Yale and he will show it. I like Yale a lot and I think they have a great chance to pull off the upset. I'm just not quite sure I can pull the trigger entirely. Oh, what the hell, why not? Nope. Not going to jinx it.
Predicted winner: LSU
#12 New Mexico State VS #5 Auburn 1:30 PM ET TNT (Midwest Region, Salt Lake City, UT)
Another game that could sure throw a wrench in people's brackets. New Mexico State is a very good team and a very balanced team on both sides of the ball. They also don't have to travel as far as Auburn has to. But Auburn has Bryce Brown and Jared Harper. They are the best players on the court and unlike last year, they will not disappoint. This certainly has the makings though as a 12 over 5 upset.
Predicted winner: Auburn
#13 Vermont VS #4 Florida State 2 PM ET TBS (West Region, Hartford, CT)
Why is the first game played in the eastern time zone being played at 2 PM ET? Salt Lake City should be the last game to tip off. Anyway, I digress. I love me some Vermont Catamounts and Anthony Lamb is fantastic, but Florida State plays great defense and their size will make it difficult for Vermont. Still, the proximity of this game may give Vermont an edge. Watch out for the 13 over the 4 upset. Vermont has done it before. Right Syracuse Orange fans?
Predicted winner: Florida State
#15 Bradley VS #2 Michigan State 2:45 PM ET CBS (East Region, Des Moines, IA)
Come on, do we really see Michigan State losing as a two seed to another 15 seed like they did a few years back against Middle Tennessee State? Cassius Winston will not let that happen. Tom Izzo will not let that happen.
Predicted winner: Michigan State
#11 Belmont VS #6 Maryland 3:10 PM ET TruTV (East Region, Jacksonville, FL)
Belmont is a really good offensive team. Maryland is really young and will be a force the next year or two. Bruno Fernando can blog a ton of shots. But Belmont's offensive efficiency will prove to be too much. 11s over 6s have been more common in the last few NCAA Tournaments. That will once again prove to be the case in this game.
Predicted winner: Belmont
#13 Northeastern VS #4 Kansas 4 PM ET TNT (Midwest Region, Salt Lake City, UT)
This is not a good Kansas squad. They will get bounced fairly early in the tournament or make it to the Sweet 16 at the most. I think they get by Northeastern, but it won't be easy.
Predicted winner: Kansas
#12 Murray State VS #5 Marquette 4:30 PM ET TBS (West Region, Hartford, CT)
This is the game of the first round hands down. Markus Howard (Marquette) versus Ja Morant (Murray State). These two are going to put on a show. If Howard is healthy (he hurt his wrist in the Big East Tournament), I like Marquette to advance provided that they have taken care of their turnover issues. If he isn't healthy, give me Morant and the Racers.
Predicted winner: Marquette
#10 Florida VS #7 Nevada 6:50 PM ET TNT (West Region, Des Moines, IA)
Nevada was a sexy pick at the beginning of the season to make it to the Final Four. They have not played well the last month or so. The Martin twins (Cody and Caleb) need to play well. Florida is good defensively, but Nevada is more talented across the board. Give me the Wolfpack.
Predicted winner: Nevada
#15 Abilene Christian VS #2 Kentucky 7:10 PM ET CBS (Midwest Region, Jacksonville, FL)
Abilene Christian makes their NCAA Tournament debut and their first game is against a surging Kentucky team led by PJ Washington. Kentucky is playing really well right now. They'll run ACU out of the gym.
Predicted winner: Kentucky
#11 St. Mary's VS #6 Villanova 7:20 PM ET TBS (South Region, Hartford, CT)
Another 11 over 6 potential upset to be leery of. St. Mary's beat Gonzaga in the WCC final and they slow the game down a lot. They play good defense and against a Villanova team that doesn't have a lot of experience outside of Phil Booth and Eric Paschal, they can maybe turn the pressure up on the defending national champions. It's a long way for St. Mary's to travel though. Villanova doesn't have far to travel. I'll take the Wildcats for one game.
Predicted winner: Villanova
#16 Fairleigh Dickinson VS #1 Gonzaga 7:27 PM ET TruTV (West Region, Salt Lake City, UT)
Hope Fairleigh Dickinson enjoyed their win on Tuesday, because they are not beating the Zags. This Gonzaga team is really talented and they have a chip on their shoulder after that horrible performance against St. Mary's in the West Coast Conference championship. They'll run away with this one.
Predicted winner: Gonzaga
#15 Montana VS #2 Michigan 9:20 PM ET TNT (West Region, Des Moines, IA)
A rematch of last year's first round game that saw Montana give Michigan a bit of a difficult time. I don't think Michigan will have much trouble in this one.
Predicted winner: Michigan
#10 Seton Hall VS #7 Wofford 9:40 PM ET CBS (Midwest Region, Jacksonville, FL)
Wait, Wofford a #7 seed? Yes folks, believe it. This team is really, really good. McGeen shoots the three ball really well. Seton Hall will go as far as Myles Powell takes them. He is a star. They have been playing much better over the last couple of weeks, but give me the Terriers to terrorize the Pirates.
Predicted winner: Wofford
#14 Old Dominion VS #3 Purdue 9:50 PM ET TBS (South Region, Hartford, CT)
Carson Edwards is a fantastic player for Purdue, but his shot hasn't been falling as well for him in recent weeks. Once he gets going though, both he and Purdue are tough to beat. Between him and Haarms, Purdue will be too much for Old Dominion.
Predicted winner: Purdue
#9 Baylor VS #8 Syracuse 9:57 PM ET TruTV (West Region, Salt Lake City, UT)
Syracuse always seems to make a run in the NCAA Tournament…at least lately they have. Maybe because I expect them to win they won't now. No Frank Howard who is suspended, but Tyus Battle returns which is big news for the Orange. Not sure if Baylor is fully healthy yet. Give me the 2-3 zone for the win.
Predicted winner: Syracuse
Coming up Friday: Quick thoughts on Thursday's games plus previews and picks for Friday's game.