"The Stack" 3-24-18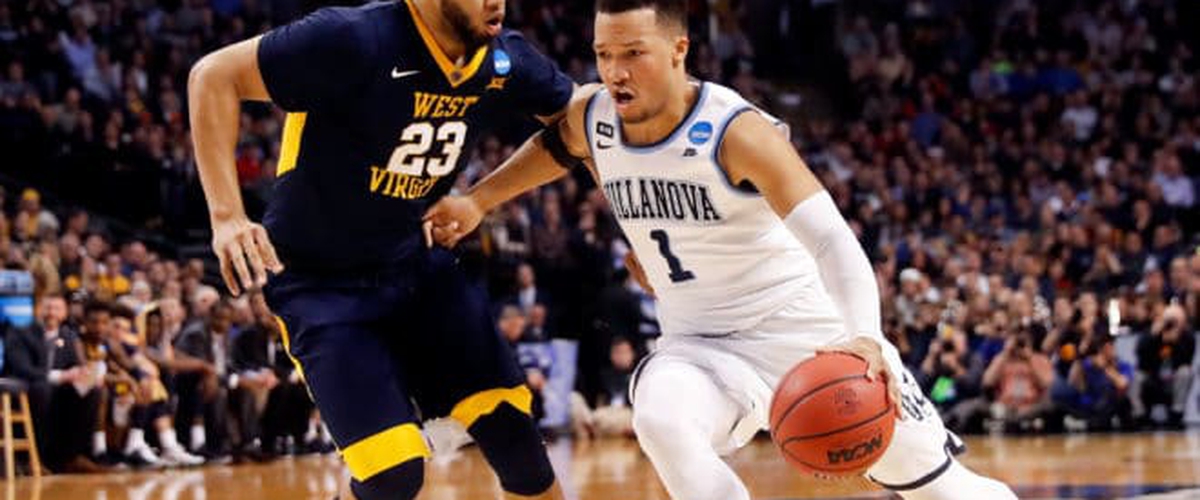 Jalen Brunson helped lead Villanova past West Virginia Friday night to set up an Elite Eight matchup with Texas Tech on Sunday.
The Stack is back on this Saturday and whereas Thursday brought chaos to the South and West Regions, the Midwest and East were relatively calm and that teams that should have won, won. We'll have reaction to that plus predictions as to who is punching their ticket to the Final Four so let's get right to "the stack" for today, Saturday, March 24th:
Friday Sweet 16 reaction
As mentioned above, the teams that won last night were the favorites and expected to. Kansas built a big lead, in fact a 62-42 lead against Clemson only to see the Tigers roar back and nearly pull off the upset before Kansas ultimately prevailed 80-76 to move to the Elite Eight in the Midwest Region. Gabe Devoe was great for Clemson scoring 31 points, but it wasn't enough. Kansas is balanced, but they can be had.
In the East Region, Villanova had a slugfest with West Virginia. "Press Virginia" made life difficult for Villanova. I believe they had what eight turnovers in the first half and they average only eleven on the year. Villanova head coach Jay Wright said after the game that West Virginia made Villanova work all 40 minutes and that it was their toughest game of the year. West Virginia had Villanova on the ropes with just under twelve minutes left when they went up 60-54, but Villanova went on an 11-0 run to go up 65-60 and they wouldn't look back as they went on to win 90-78. Jalen Brunson was tremendous and helped carry Villanova down the stretch. Villanova is good!
Back to the Midwest, everyone was looking forward to Syracuse and Duke to see if Syracuse's zone could thwart yet another opponent. It didn't. While Syracuse's offense was perhaps better than expected, Grayson Allen and company would win 69-65. Duke went on an 10-0 run to end the first half and take a 34-27 halftime lead. Every time Syracuse would get close, Duke would answer and though Syracuse had a chance to tie the game late, you never really felt like Syracuse was going to be able to pull it off and get the win. Duke's familiarity with the 2-3 zone helped in this one. Now they get Kansas. That is going to be a great game.
Villanova is going to get Texas Tech in the East Region final. After getting off to a slow offensive start against Purdue. They would go on a 10-0 run to end the first half to take a 30-25 and like Duke, every time Purdue would get close Texas Tech would answer. That is exactly what they did and Tech would pull away to win 78-65. Between their defense and balanced offense led by Keenan Evans and Zhaire Smith, they are going to give Villanova some fits.
#11 Loyola-Chicago vs. #9 Kansas State 6:09 PM ET TBS (Atlanta, GA) South Region
What an improbable matchup we have to see who is going to the Final Four out of the South Region. It is the first time in NCAA Tournament history that an #11 seed and a #9 seed have met in the NCAA Tournament. It would be rude to dismiss what Kansas State did Thursday night in taking down Kentucky, but with how good they are defensively and balanced offense with great three point shooting, I don't think Kansas State will be able to overtake them. Sister Jean goes on to the Final Four.
Predicted winner: Loyola-Chicago
#9 Florida State vs. #3 Michigan 8:49 PM ET TBS (Los Angeles, CA) West Region
That was some sort of offensive explosion by Michigan Thursday night against Texas A&M. They were hitting three pointers all over the place. Florida State has gotten contributions from just about everyone on their team, but they are going to need an all-star effort to take down Michigan. Their defense is going to have to be crisp. Will it happen? I don't think so.
Predicted winner: Michigan
Coming up Sunday: Saturday Elite Eight reaction plus predictions for Sunday's games