"The Stack" 3-28-19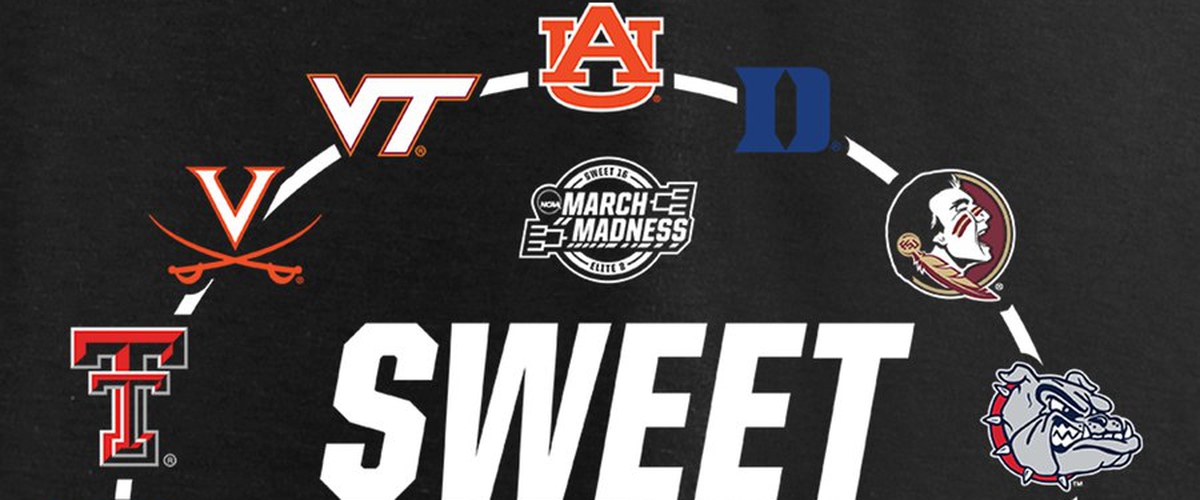 The Sweet 16 starts tonight. Who is making it to the Elite Eight?
The Stack is back on this Thursday and the baseball season is starting today! Opening Day is here and we will have a full baseball preview next week so check back in for that. There are college basketball head coaching hires. Adam Oates is heading to Alabama, leaving a Buffalo Bulls program that he took the NCAA Tournament each of the last two years. That sucks. T.J. Otzelberger is leaving SDSU now that Mike Daum has graduated. He is going to UNLV. SDSU is tabbing an assistant to be their new head coach. We're done talking about that though. It's Sweet 16 time! The Sweet 16 starts tonight with the West and South regions. Will we see any upsets? Time to take a look and make some picks in "the stack" for today, Thursday, March 28th:
#4 Florida State VS #1 Gonzaga 7:09 PM ET CBS (West Region, Anaheim, CA)
A rematch of last year's Sweet 16 game starts our Sweet 16 games this year. Florida State upset Gonzaga last year. You better believe that Gonzaga remembers that. They are a better team than they were last year. Plus Florida State won't have Phil Cofer, whose dad passed away last week. How much will that impact the Seminoles? Perhaps not a ton, but it is still an able body that they will not have. They'll need it against Gonzaga. They will exact their revenge.
Predicted winner: Gonzaga
#3 Purdue VS #2 Tennessee 7:29 PM ET TBS (South Region, Louisville, KY)
I'm not going to lie, this may be the best game of the eight Sweet 16 games we have. Carson Edwards can light it up and fill up a box score. He had 43 against Villanova last week in the second round! Tennessee may be a better, more complete team, but they have had issues in this tournament. Just look at that 25 point lead they gave up to Iowa last Sunday. Grant Williams and Admiral Schofield are great, but that sense of urgency isn't there. That could ultimately come back to bite them.
Predicted winner: Purdue
#3 Texas Tech VS #2 Michigan 9:39 PM ET CBS (West Region, Anaheim, CA)
Both of these teams are extremely good defensively so it may be that the first team to 50 points wins. I'm being serious. Texas Tech is the best in the country, but Michigan is very good within their own right. Both teams have players who score lots of points, but I have a little more faith in Michigan to get the job done.
Predicted winner: Michigan
#12 Oregon VS #1 Virginia 9:57 PM ET TBS (South Region, Louisville, KY)
Like Texas Tech-Michigan, the first one to 50 may win this game. Both teams are great defensively. Arguably no team is playing with more confidence at this time than Oregon. How will that help them against Virginia? It may not, but you know what…why not? Let's go with the upset.
Predicted winner: Oregon
Coming up Friday: Thursday Sweet reaction plus picks for Friday's Sweet 16 games