"The Stack" 4-5-19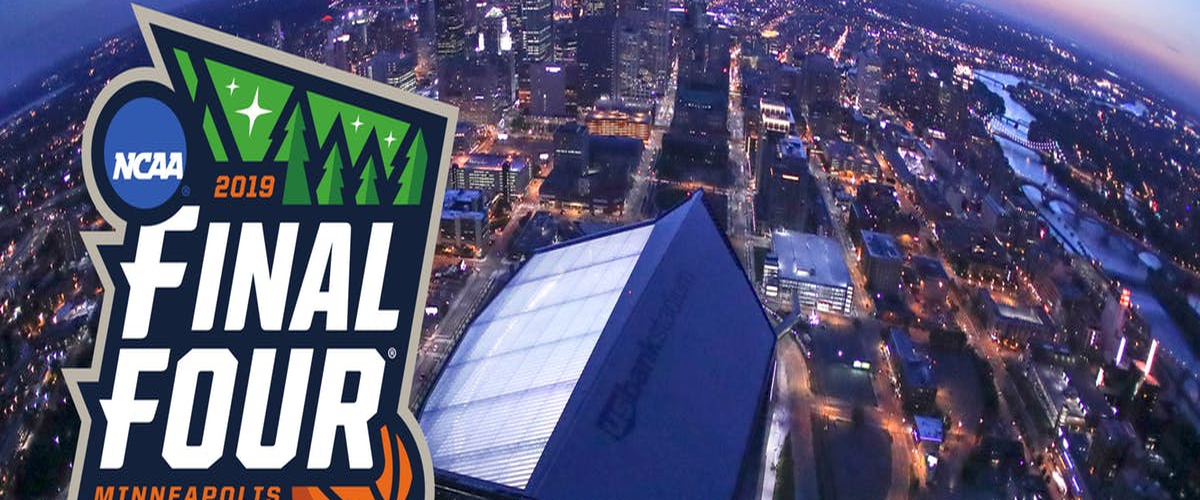 The Men's Final Four comes to you live from Minneapolis and The Stack will be there, but who will win? We'll find out together.
The Stack is back on this Friday and the Final Four is here…both in Minneapolis and Tampa. Yes, we are previewing the men's and women's Final Four games (we will be at the Final Four in Minneapolis and are very excited although we wish Duke were there) so let's get right to "the stack" for today, Friday, April 5th:
Women's Final Four (Tampa, FL)
#1 Baylor VS #2 Oregon 7 PM ET ESPN2
Sabrina Ionescu is the real deal. She is a triple-double machine for the Ducks. The Ducks will need everything they can possibly get from her against the Baylor Bears. They are so good. I want Oregon to win. I don't like Baylor. Unfortunately, I think Baylor is going to prevail.
Predicted winner: Baylor
#1 Notre Dame VS #2 Notre Dame 9 PM ET ESPN2
Muffet McGraw against Geno Auriemma. This is going to be a great game. Notre Dame had some magic last year with Arike Ogumbowale. This may not be UConn's most talented team, but this is their time to shine. I think they find a way to take down the Fighting Irish.
Predicted winner: Notre Dame
Men's Final Four (Minneapolis, MN)
#5 Auburn VS #1 Virginia 6:09 PM ET CBS
I am going to the Final Four this year. I am excited to go though I wish Zion Williamson and Duke were there. Still, this game should be very good. Charles Barkley's alma mater, making their first ever Final Four appearance against a team that lost to #16 seed UMBC last year. It's a good storyline. Kyle Guy has been amazing for Virginia on their Final Four run as has Mamadu Diakite. Can they do it again with their defense and timely shooting against an Auburn team that really likes to force turnovers and can put up points in bunches? I think they can. Virginia I'm sure will prove me wrong, but Charles Barkley will be happy in the Minneapolis downtown bars Saturday night.
Predicted winner: Auburn
#3 Texas Tech VS #2 Michigan State 8:49 PM ET CBS
Texas Tech has proven how good of a defensive team they are. It's pretty amazing to watch them work. Plus they get timely buckets from Mooney, Culver and others. Against Cassius Winston and Sparty, they will need to be stellar on the defensive end. They're in their first Final Four and that could be a problem because Tom Izzo is a very experienced coach. I think the magic runs out for Texas Tech in this one.
Predicted winner: Michigan State
Coming up Monday: National Championship prediction plus thoughts on the women's national champion