"The Stack" 3-8-20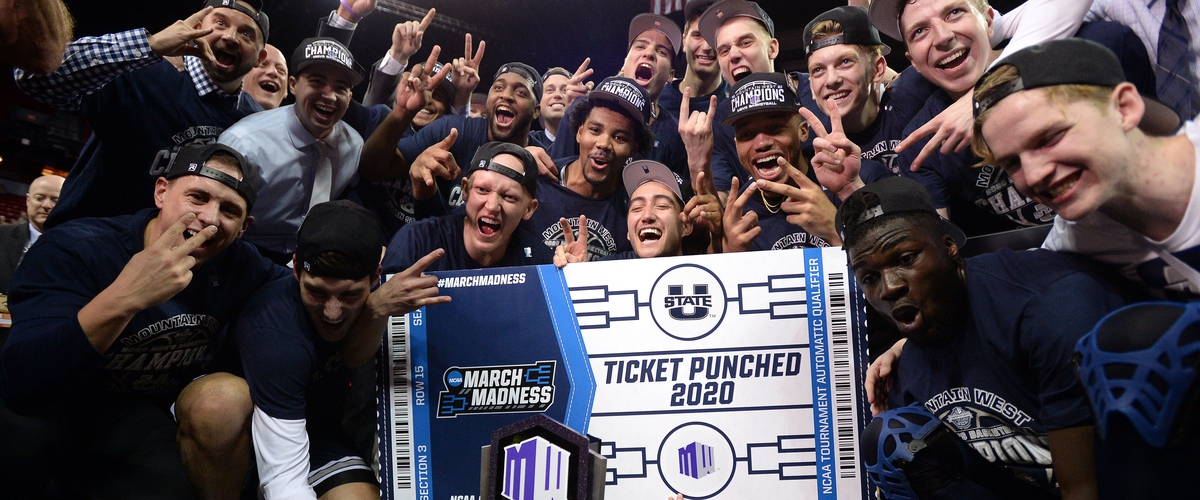 Utah State punched the first ticket to the Big Dance in 2020 yesterday, upsetting top seeded San Diego State. Belmont also secured in automatic bid. Who will join them today?
The Stack is back on this Sunday and congratulations to Utah State and Belmont for securing the first automatic bids for March Madness 2020. San Diego State is likely a two seed now as a result. Three more teams look to put their dancing shoes on today so let's get right to "the stack" for today, Sunday, March 8th:
Big South Championship (Rock Hill, SC)
#5 Hampton VS #2 Winthrop 1 PM ET ESPN
Winthrop is hosting the Big South Championship only because the top seed, Radford, was upset in the semifinal. By Hampton. The team that Winthrop is playing today. I think that Winthrop should win, but Hampton split with them during the regular season. Beware of the upset.
Pick: Winthrop
Missouri Valley Championship (St. Louis, MO)
#7 Valparaiso VS # 4 Bradley 2:05 PM ET CBS
Another year, another shot for Bradley to win the Missouri Valley only thanks to a bunch of upsets. Wouldn't it be something if Valpo won it? It's certainly possible, but not probable. The luck is with Bradley. They will win it again.
Pick: Bradley
Atlantic Sun Championship (Lynchburg, VA)
#3 Lipscomb VS #1 Liberty 3 PM ET ESPN
Liberty has been very underwhelming so far in the tournament. In fact, you could say that they probably should have lost both of their games. Don't look past the fact that Lipscomb could pull off the upset. I don't think it will happen. Liberty, Liberty, Liberty. Liberty.
Pick: Liberty
Coming up Monday: MAC Tournament preview plus a SoCon championship pick