"The Stack" 3-9-20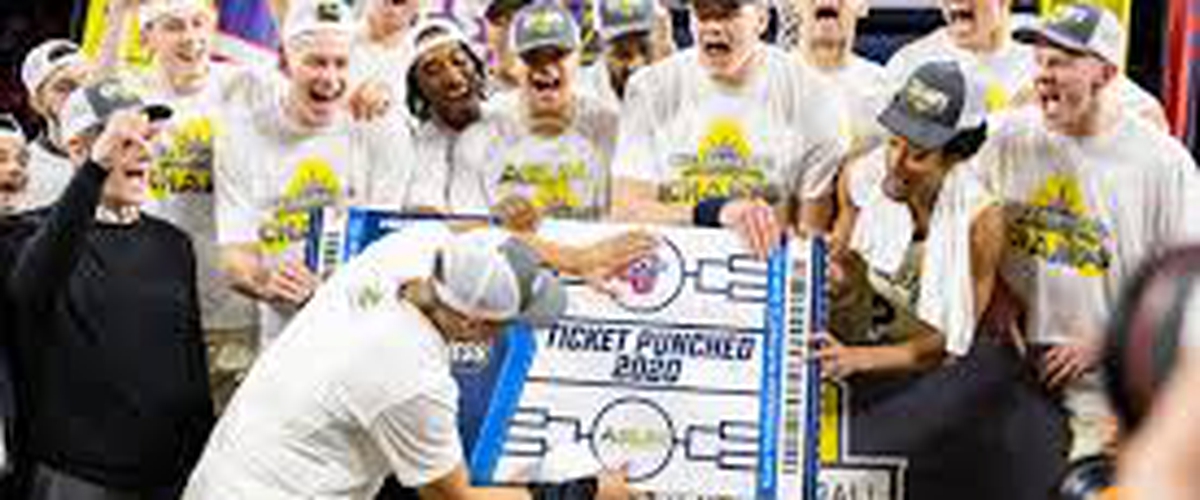 Liberty was one of three teams to punch their ticket to the Big Dance on Sunday (Bradley and Winthrop were the others). Man, March is a lot of fun.
The Stack is back on this Monday and we went three for three with our championship game picks yesterday. Well duh, Stacken, you took all the favorites. Well, this college basketball season has been defined by the upsets and that is what we are continuing to see as at least four conference tournaments so far (Summit, SoCon, CAA, Missouri Valley) have all had the six and seven seeds win a game. Most of the conference tournaments are this week. It is going to be a fun week. In other news, LeBron James and the L.A. Lakers had a good weekend taking down Giannis and the Milwaukee Bucks on Friday night and then Kawi Leonard and the L.A. Clippers on Sunday. It's also a big week in the NFL with the CBA getting voted on and franchise tags needing to be placed on certain players (looking at you Dallas and Tennessee). Plus free agency is next week so there is a lot for us to talk about coming up, but for today and tomorrow at least, it is all about college basketball so let's get right to "the stack" for today, Monday, March 9th:
MAC tournament preview (Campus sites & Cleveland, OH, March 9th & 12-14th)
The MAC Tournament tips off today with campus games before shifting to Cleveland for the remainder of the tournament. Akron and Bowling Green are the two top seeds and have gone back and forth for most of the season. Ball State could play spoiler as the three seed and it will not shock me to see them win this tournament. I want to pick the three seed, but last time a I picked a three seed, Austin Peay, they lost in the semifinals of the OVC. Have to go with the top seed here.
Predicted winner: Akron
SoCon Championship (Asheville, NC)
#7 Wofford VS #1 East Tennessee State 7 PM ET ESPN
The Southern Conference tournament has been filled with upsets and that is a shame for the conference, because had Furman or UNC-Greensboro won the tournament, I think ETSU would have gotten an at-large bid and the conference would have two teams. Now Wofford could certainly win, but ETSU is just too strong. Too good. Too much to overcome for an upset.
Pick: ETSU
Coming up Tuesday: Conference tournament previews & championship game picks