"The Stack 4-3-18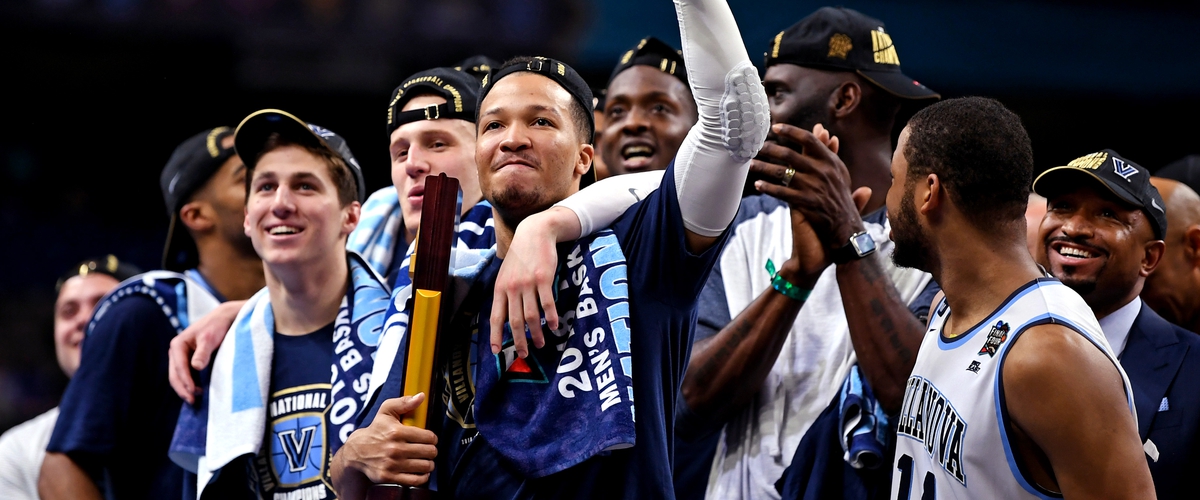 Villanova is your national champions in college basketball. Another sensational shooting display and some great defense led Nova to a 79-62 victory over Michigan.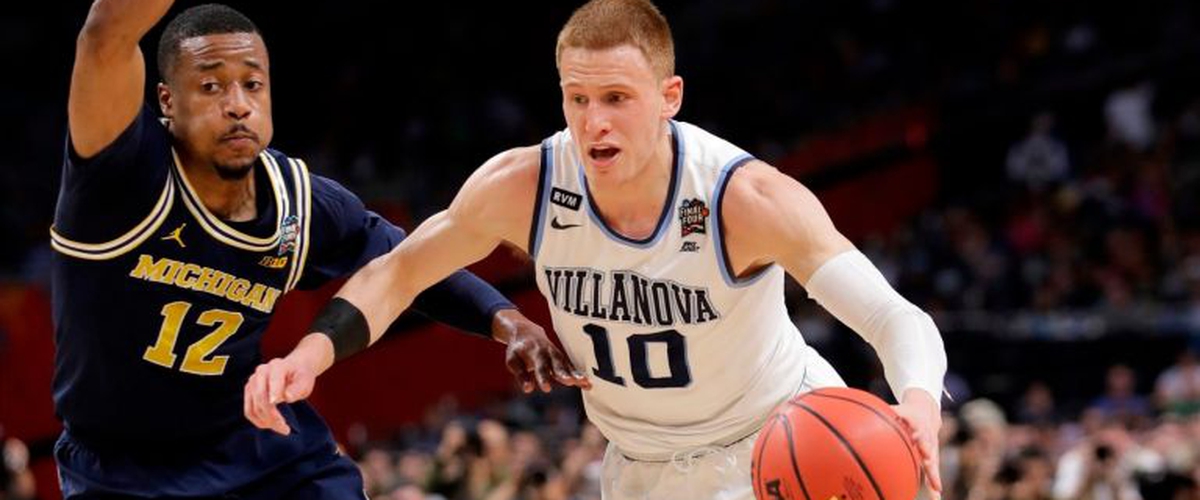 Oh yeah and Donte DiVincenzo was absolutely amazing. He scored 31 points off of the bench and his sharp shooting helped guide Villanova to a lead late in the first half that they would not relinquish throughout the rest of the game.
The Stack is back on this Tuesday and Villanova is your national champions in men's college basketball. A sensational, scintillating performance throughout the entire NCAA Tournament was capped off with an incredible performance by Donte DiVincenzo and a national championship. We'll have reaction to that game, but first let's briefly talk about some of the other big stories in sports….okay, there isn't much else to talk about. Baseball is in the infant stages of the season and teams are having their home openers except for the Mets and Yankees who had their home openers postponed due to snow. There's a lot of intriguing storylines and moments from early in the season and we'll talk about that another day, but it's about college basketball today. One other note, Minnesota Wild defenseman Ryan Suter is out for the season after suffering a fractured ankle against Dallas on Saturday night. I cannot stress how significant a loss that is for the Wild. Now though, it's time to celebrate Villanova in "the stack" for today, Tuesday, April 3rd:
Villanova wins national championship
There are not a lot of teams that win every game in the NCAA Tournament by double digit points. Villanova joins an exclusive list winning every game by at least twelve points and after getting off to a slow start in the national championship against Michigan, they put on a clinic.
Villanova's offense was out of sorts early and Michigan's Mo Wagner was on, hitting his first four shots and scoring eleven points early on as Michigan built a 21-14 lead. Villanova was not hitting their threes at all like they did against Kansas Saturday night. That would change relatively quickly thanks to Donte DiVincenzo. It was Donte's Inferno because Donte was on fire and he made Michigan's life hell. He started knocking down threes. Other Wildcats started to as well. Before you knew it, DiVincenzo had 18 points and Villanova had an eight point lead at the half, 37-28.
Villanova's dominance would continue into the second half. Mikhal Bridges got involved. So too did Eric Paschall. Bridges finished with 19 points. And even though the Wildcats got into foul trouble, they never were really in any real danger, primarily because of one man; DiVincenzo. About the only issue for DiVincenzo was shooting free throws, but practically anything he was putting up was going down. Michigan kept trying to get back into the game. They would go on mini 4-0 runs to cut the lead to 12 or 14, but Villanova would answer. This game after about three or four minutes into the second half was never in doubt. Villanova would go on to win 79-62 and DiVincenzo was named MOP (Most Outstanding Player) thanks to his 31 point effort. And don't forget about the two blocks he had in this game. They were highlight reel sensational.
This is Villanova's second title in three years. Head coach Jay Wright is the best dressed man in the game and he knows what he is doing. This is one dominant team and they should be considered among the top two or three favorites headed into next year. Jalen Brunson likely won't be back. Mikhal Bridges may not be either. If either one of them or both come back (Brunson is nearly a foregone conclusion since he graduates this year, his third year), combine that with DiVincenzo and Omari Spellman, and this is one incredibly talented team. Wright has made Villanova a destination and they will continue to be great. For Michigan it was a great year and Wagner is a truly special player. They will rebuild, but I don't see them being nearly as great as they were this year.
College basketball has been through a rough year with the FBI probe and programs like Louisville and Arizona coming under some scrutiny, but through it all, I agree with Seth Davis who said on the TBS telecast that this NCAA Tournament reminds us why we love the sport. From UMBC becoming the first sixteen seed to take down a one seed in Virginia (thanks for the free Little Caesar's pizza today by the way UMBC) to Loyola-Chicago's magical Final Four run with Sister Jean, this was an amazing tournament and I'm sad to see it end, but I cannot wait for college basketball to return next year. Congrats Villanova. You were truly super (I've heard the Super Nova reference already, so I will refrain from saying it here). Enjoy your One Shining Moment and I believe there will be more of these types of moments to come for the program.
Coming up Thursday: Masters preview plus baseball thoughts