"The Stack" 4-5-18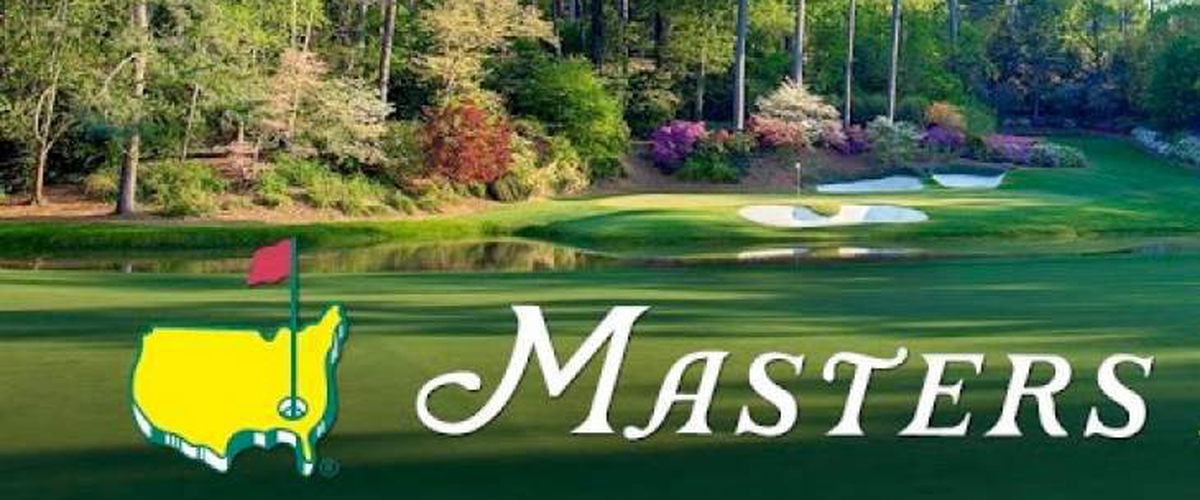 The Masters start today. Will Tiger Woods win it? Unlikely, but if not him then who? This is a loaded field for golf's first major of the season.
The Stack is back on this Thursday and we really don't have much for you. RGIII is back in the NFL, signing a one-year deal with the Baltimore Ravens. Do you smell that? It definitely smells like collusion against Colin Kaepernick. New England Patriots wide receiver Julian Edelman helped stop a potential school shooter who posted something on Instagram. Fantastic job by Edelman and the Tennessee Titans unveiled some new uniforms. They look pretty spiffy. Only a couple of other things to get to today so let's get right to "the stack" for today, Thursday, April 5th:
Masters preview
The excitement and anticipation for this year's Masters tournament is unlike any we've seen over maybe the last decade or so at least. It's not just because much of the northern half of the country still sees snow and it makes us think of spring and summertime when we'll actually be golfing. No, it is because Tiger Woods is ya'll. Woods has played pretty well so far in returning to the tour from his bad back injuries. Yes he hasn't won, but he has been in the running on the final day. That's really all we are asking for in this tournament. The key for Tiger at Augusta is the driving. If Tiger drives well, he is going to have a great chance to win this tournament. I would love nothing more than to see Tiger win this tournament, but I don't think it will happen. The dream scenario would be for Tiger and either Jordan Spieth or Phil Mickelson be in the final pairing with Tiger on Sunday. How great would that be? They must get there first though. Mickelson (lefty as I call him) has been playing pretty well so far this tour. Bubba Watson is too. Justin Thomas is a young star ready to don the green jacket. Don't forget last year's winner Sergio Garcia either. Rory McIlroy is playing some outstanding golf to begin the year as well, but I am going with a guy who has been so close in recent years he's practically felt the green jacket go right through his fingers. I'm talking about Jordan Spieth so yeah he may have touched a green jacket in his lifetime, but this is going to be the tournament he puts it all together. No collapses on the back nine. No collapses in the final round in general. If Tiger doesn't want, I want it to be Spieth. I think it will be Spieth. He has been so close. I think he breaks through and wins this tournament. Enjoy the Masters everyone. It is a tradition unlike any other.
Baseball thoughts
What a crazy first weekend it was in the baseball season. We may seen the longest game of the year on just the second day of the season when the Chicago Cubs and Miami Marlins went 17 innings. The Marlins would win 2-1. There weren't many fans in Miami to see that game though. Speaking of the Cubs, they are striking out far too often. They'll get it figured out though.
Who would have ever thought the Pittsburgh Pirates would be the last unbeaten team in baseball. I sure didn't. They suffered their first loss Wednesday to the Minnesota Twins 7-3. The Pirates swept the Detroit Tigers in Detroit over the weekend and won their home opener against the Twins on Monday. Speaking of the Tigers, they are terrible. They may be the worst team in baseball though Kansas City, San Diego and maybe Miami will have something to say about that.
I mentioned the Twins and wasn't it great to see Jose Berrios throw a complete game shutout against the Baltimore Orioles on Sunday? What's not great is the Twins being so petty after the Orioles laid down a bunt in the ninth inning against a shift. The bunt was not to break up a no hitter. That would be frowned upon. This was not the case in this case. Shut up Twins!
Bryce Harper is playing like a man possessed through the first few games of the season. He's my NL MVP. The Marlins may be better than we realized and the New York Mets pitching is pretty gosh darn good. Those are just a few of the storylines coming out of the first week of the season. This season promises to be incredibly exciting. Keep tabs on it over the summer.
Coming up Friday: Round 1 Masters reaction plus other headlines and storylines from the world of sports
---