"The Stack" 9-5-19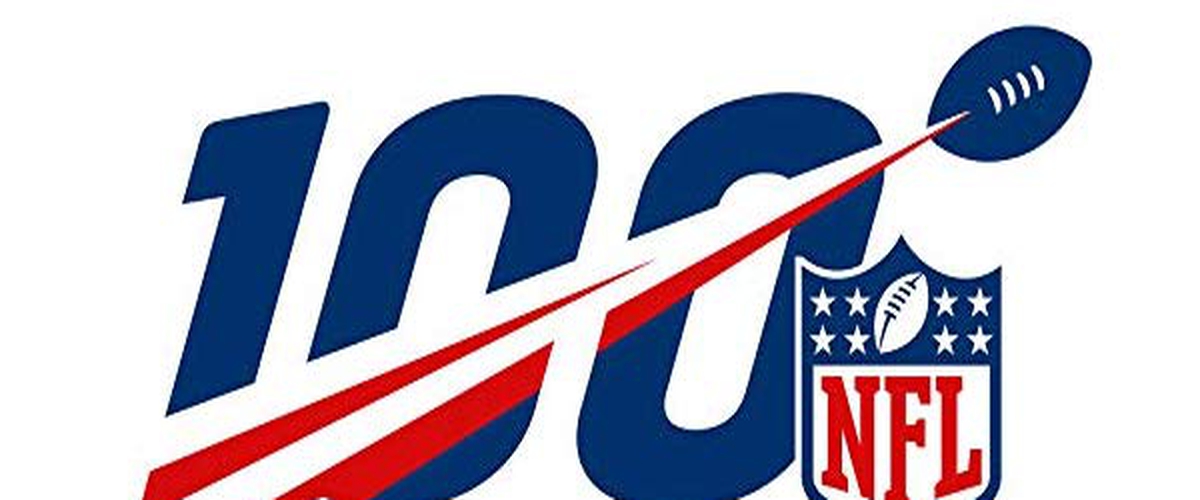 The NFL's 100th season kicks off tonight with the Green Bay Packers and Chicago Bears. Will either of them hoist the Lombardi Trophy at the end of the season? Let's find out together.
The Stack is back on this Thursday and the NFL season is officially underway. The 100th NFL season kicks off tonight with one of the oldest, if not the oldest rivalry in the game between the Green Bay Packers and the Chicago Bears (8:20 PM ET NBC). For the record, I will take the Bears. We are finally settling down in St. Cloud and our football posts will be more and more numerous for both college and the NFL. Now though, let's get to a quick preview of the NFL season in "the stack" for today, Thursday, September 5th:
2019-2020 NFL Season preview
Last we saw an NFL game, it was the New England Patriots shutting down the prolific offense of the Los Angeles Rams with a 13-3 victory. As we enter the 100th season of professional football, there are a few storylines that rise above the rest as the season kicks off:
· Pass interference. Due to an overreaction by the NFL after the horrible non-call in the NFC Championship game last year between the New Orleans Saints and the Rams, the NFL overreacted themselves and are now making pass interference reviewable, but it must be obvious to overturn the call. As we have seen in the preseason, there have been a number of calls that should have been overturned and weren't and vice versa. Al Riveron, VP of Officiating and in the command center every NFL game becomes the most powerful man in the sport. The NFL better hope and pray that something doesn't happen with this that backfires and causes a major uproar. Here's hoping that this gets reverted back in the offseason so we don't have to deal with all of the questionable calls, upholds and reversals.
· What does Kliff Kingsbury have up his sleeve? What will the Arizona Cardinals offense look like? With the head coach and rookie quarterback Kyler Murray not showing their hand in the preseason, what Kingsbury offense does and how fast the Cardinals start is going to be truly fascinating.
· Can the Cleveland Browns live up to the expectations and pressure? The Browns are a trendy pick to make the Super Bowl. Yes, you read that correctly. It's insane what is going on in Cleveland right now. The fans want this so badly. Can Baker Mayfield, OBJ and company do it? It is going to be fascinating to find out.
· What will Patrick Mahomes do for an encore? The Chiefs quarterback was utterly sensational last season. Tyreek Hill, Mecole Hardman, Travis Kelce. Oh yeah, Mahomes is going to cement his status as best quarterback in the game (if he hasn't already) with another big year this year.
There of course many more storylines, but these ones grab my attention right off the bat and are the ones I am most interested by. What about you?
AFC
East
Listen, no one is going to take down the New England Patriots. No one has really gotten all that close the last almost two decades. The New York Jets made it to an AFC Championship game a couple of times, the Buffalo Bills made it to the playoffs two years ago and the Miami Dolphins once, but this has been the Patriots division and this year will be no different. It will be different without Rob Gronkowski, but they still have Tom Brady and they have a dominant defense.
The Jets are going to be far more interesting because of Le'Veon Bell, but I think they are still a ways away from making a significant playoff push. The Bills should have a scary good defense, but what will they do on offense? Not much for Josh Allen to work with. No team outside of the Cleveland Browns has intentionally tanked as bad as the Dolphins are displaying this year. They are going to be bad. Three wins almost feels like too much.
Predicted AFC East Standings
1. New England Patriots 12-4
2. Buffalo Bills 8-8
3. New York Jets 7-9
4. Miami Dolphins 3-13
North
That noise you hear in Cleveland will only get louder and louder this season. Either the fans will be cheering because the Browns keep doing well or there will be mass hysteria and panic because the Browns struggle. It won't be easy, but with Mayfield, OBJ, Jarvis Landry, Nick Chubb, Myles Garrett and more, the Browns (I can't believe I am saying this) are the team to beat in this division.
I thought the Baltimore Ravens were for a while going to be the team to beat or at the very least make a playoff appearance, but I must admit, with the Ravens saying they are going to pass more, is that really best for Lamar Jackson? They are better running the football. The defense isn't going to be as good as normal though they do have Earl Thomas anchoring the safety position. The Ravens certainly have a chance to make the playoffs.
There is a lot of confidence, drama-free confidence in Pittsburgh with the Steelers. No Antonio Brown or Le'Veon Bell, but the Steelers feel really good about their team. I wasn't thinking that at first, but recent events makes me think they have a chance to make the playoffs. The Cincinnati Bengals don't. Injuries to the offensive line and wide receiver A.J. Green are already cause for concern. It may be a long year for the Bengals and their fans.
Predicted AFC North Standings
1. Cleveland Browns 11-5
2. Pittsburgh Steelers 10-6
3. Baltimore Ravens 9-7
4. Cincinnati Bengals 3-13
South
The AFC South is going to be a very average division this year. Very .500. The Andrew Luck retirement has completely thrown this division into flux and up for grabs. Not that I don't trust Jacoby Brissett as the quarterback for the Indianapolis Colts, but he doesn't have what Luck had. The Colts have a very good team and will still be in the mix for a playoff spot, but I need to see it from them to believe. I had them in the AFC Championship game. The retirement changed that.
I'm not sold on the Houston Texans either…not only for the future, but for this year. I love Deshaun Watson at quarterback, but his offensive line isn't great even with the Laremy Tunsil trade to secure his left side. Watson didn't look great in the preseason. The team didn't either. An aging defense plus questions regarding the overall team makes me feel a little uneasy about them.
The Jacksonville Jaguars should have a defense that rivals that of two years ago. They didn't maintain that level of play last year. That will change this year. Josh Allen is going to be up for rookie of the year on the defensive side. He's that good. And they have Nick Foles at quarterback. Instant upgrade. With a suspension to offensive tackle Taylor Lewan and overall uneasiness at the quarterback position, I do not see the Tennessee Titans doing much unfortunately.
Predicted AFC South Standings
1. Jacksonville Jaguars 8-8
2. Houston Texans 8-8
3. Indianapolis Colts 7-9
4. Tennessee Titans 6-10
West
The Kansas City Chiefs were already going to be favorites to win this division without Tyreek Hill. Now that he is back and not going to be disciplined at all, it's a big win for the team. Make no mistake about it, the situation regarding Hill makes me sick. I hate that he is in the league. It's decisions like this that makes my level of interest in the NFL wane more and more as the years go by. But there is no denying that Hill is a dynamic player and a difference maker. There are questions with the running back position and the defense (though they did trade for defensive end Frank Clark in the offseason, another high character guy…not) and they do have the Honey Badger (Tyrann Mathieu) at safety. That will help. They are the clear team to beat in this division.
I have some sincere doubts on the Los Angeles Chargers. When you don't have your running back, Melvin Gordon, one of the best players at his position in the league and one of the best young safeties is out for at least half of the year in Derwin James, there are going to be issues. You don't just go and replace two all-pro players like them. If Gordon doesn't come back and James misses the entire season, the postseason may elude Philip Rivers and the Chargers.
The Raiders are playing their last season in Oakland so there will be plenty of high emotions throughout the season and we aren't just talking about diva wide receiver Antonio Brown. Whether GM Mike Mayock and head coach Jon Gruden have a playoff team remains to be seen, but I will say no. And I shouldn't doubt Joe Flacco, Von Miller and the Denver Broncos, but I think it is going to be a long year in the Mile High City.
Predicted AFC West Standings
1. Kansas City Chiefs 12-4
2. Los Angeles Chargers 9-7
3. Oakland Raiders 7-9
4. Denver Broncos 6-10
Predicted AFC Playoffs
1. New England Patriots
2. Kansas City Chiefs
3. Cleveland Browns
4. Jacksonville Jaguars
5. Pittsburgh Steelers
6. Los Angeles Chargers
Predicted AFC Championship game:
Kansas City Chiefs @ New England Patriots
NFC
East
The NFC East is a tale of polar opposites. You have two elite teams and two teams that will be near the bottom barrel of the league. The Philadelphia Eagles have some tremendous talent on the offensive side of the ball in Zach Ertz and they welcome back wide receiver Desean Jackson back, but they are one injury away to quarterback Carson Wentz from being a bad team, one not capable of making the playoffs. Dallas Cowboys owner Jerry Jones says this is the most talented Cowboys team he's had in year. It's hard to argue. Newly signed Ezekiel Elliott is possibly the best running back in the league. Can Dak Prescott and Amari Cooper put up good years and get paid either during the season or right after? We shall see. Their defense should be pretty good as well. These two teams will go neck and neck all season long.
The New York Giants and Washington will not. It will only be a matter of time before we see Daniel Jones and Dwayne Haskins at quarterback for each team respectively. The Giants don't have much outside of running back Saquon Barkley. Evan Engram can do some things at tight end. Washington? No Trent Williams? Major issues for them this year.
Predicted NFC East Standings
1. Philadelphia Eagles 11-5
2. Dallas Cowboys 10-6
3. Washington 5-11
4. New York Giants 5-11
North
No division in the NFL this year is going to be more difficult than the NFC North. You can make an argument for any of three teams. The Chicago Bears have a great defense, but it won't be as good as last year. Still, in year two under head coach Matt Nagy, this team is extremely dangerous. Their offense is going to be tough to stop. No Vic Fangio though as defensive coordinator could hurt them. As long as the Green Bay Packers still have Aaron Rodgers, they have a chance. Now that he has the freedom to audible at the line of scrimmage, it could set the Packers up for greater success. We'll see how rookie head coach Matt LeFleur's offense looks. The Minnesota Vikings are in year two with quarterback Kirk Cousins and they had one of the more underrated signings of the offseason in getting coach Gary Kubiak to help with the offense. The zone blocking is going to be great for this offense and offensive line. The defense will rise up too to the level they were at a couple of years ago.
All of the means that the Detroit Lions will once again finish last despite brining several guys from New England or have been with the Patriots in recent years. Danny Amendola, Tre Flowers and more have the Lions feeling optimistic. It's just the division is so difficult.
Predicted NFC North Standings
1. Minnesota Vikings 12-4
2. Chicago Bears 11-5
3. Green Bay Packers 9-7
4. Detroit Lions 5-11
South
Here is where my predictions are going off the tracks. The Atlanta Falcons were riddled with injuries on the defensive side of the football early on in the season last year and never could recover. Their offense is loaded. If they don't suffer more of the same injuries from last year, this could be a special year for the Falcons.
I've seen a lot of predictions have the New Orleans Saints in the Super Bowl. I'm not buying it. Drew Brees struggled down the stretch last year. They no longer have Mark Ingram in the backfield. Can Alvin Kamara shoulder the load? The one positive, outside of wide receiver Michael Thomas, is tight end Jared Cook. He was lethal for the Raiders. He can do more of the same for the Saints. Can their defense be outstanding? Here's hoping.
Tampa Bay has Bruce Arians as their head coach. Can he help quarterback Jameis Winston cut down on the turnovers? If not, it is going to be a long year in Tampa/St. Petersburgh. I'm not sure what to make of the Carolina Panthers. Can Cam Newton stay health? I doubt it.
Predicted NFC South Standings
1. Atlanta Falcons 11-5
2. New Orleans Saints 9-7
3. Tampa Bay Buccaneers 7-9
4. Carolina Panthers 6-10
West
The Los Angeles Rams scored 3 points in the Super Bowl last year. That was the entire game! What in the heck?! Wide receiver Cooper Kupp will come back after the torn ACL last year. Big questions surrounding running back Todd Gurley and his health. I think it will linger all season long, but they drafted a replacement from Memphis and that will help. Head coach Sean McVay has a dynamite team. That's not going to change.
I'm not high on Seattle or San Francisco once again this year. Who does Russell Wilson have to throw to in Seattle outside of Tyler Lockett? Their defense doesn't have the guys that they have had over the last few years though the addition of Jadeveon Clowney certainly makes them more formidable. This is a big year for Jimmy Garappolo and the 49ers. He needs to deliver. Still have questions on offense and defense.
All eyes will be on the desert to see what the Arizona Cardinals do on offense. It should be a lot of fun. They will be in some high scoring affairs, but defensively they will struggle and that offensive line is still a major question mark. They will be fun to watch though.
Predicted NFC West Standings
1. Los Angeles Rams 12-4
2. Seattle Seahawks 10-6
3. San Francisco 49ers 7-9
4. Arizona Cardinals 3-13
Predicted NFC Playoffs
1. Minnesota Vikings
2. Los Angeles Rams
3. Atlanta Falcons
4. Philadelphia Eagles
5. Chicago Bears
6. Dallas Cowboys
NFC Championship Game:
Atlanta Falcons @ Minnesota Vikings
Biased Super Bowl:
Minnesota Vikings VS Kansas City Chiefs
Don't know why I'm picking this matchup for the Super Bowl:
Atlanta Falcons VS Kansas City Chiefs
Super Bowl Champion: Kansas City Chiefs
Regardless of who they play, it will be the Chiefs who win the Super Bowl. And Mahomes will cement his status as a hall-of-fame quarterback. Okay I said that in jest, I think.
MVP: Patrick Mahomes, QB, Kansas City Chiefs
Offensive ROY: Kyler Murray, QB, Arizona Cardinals
Defensive ROY: Josh Allen, DE/OLB, Jacksonville Jaguars
Coach of the Year: Mike Zimmer, Minnesota Vikings
The season is here. Kickoff is soon. Enjoy the 100th season of the NFL everyone.
Coming up Friday: Week 1 NFL preview and predictions
---