"The Stack" 6-5-17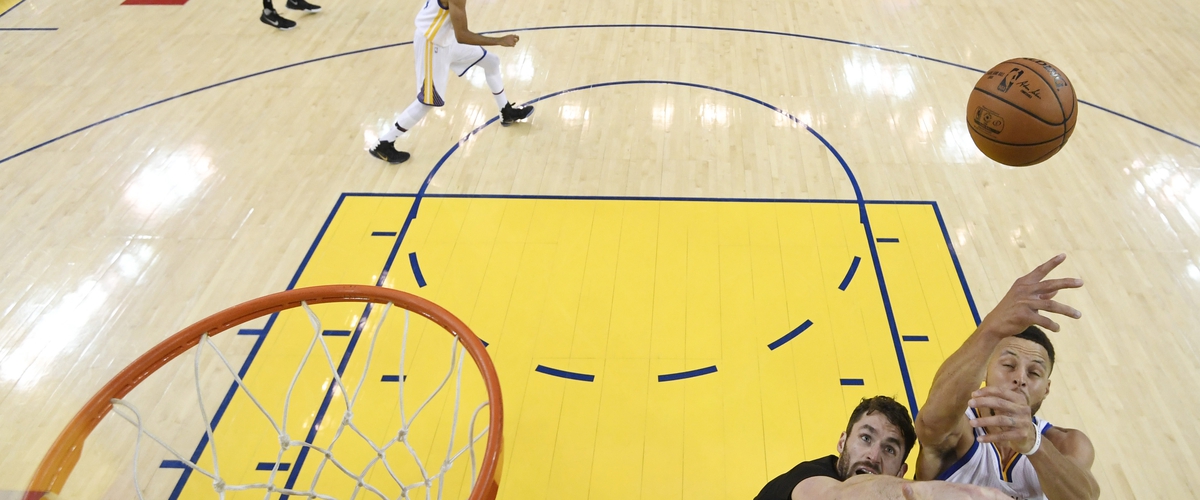 Steph Curry had a triple-double and Kevin Durant had a double-double and five blocks as the Warriors won again by double-digits 132-113 over the Cavs to take a 2-0 series lead.
The Stack is back on this Monday and among the things we are talking about today, the Cleveland Cavaliers are in trouble, the scene on Broadway in Nashville was absolutely insane Saturday and another baseball player joins an exclusive club so let's get right to it and see what is in in "the stack" for today, Monday, June 5th:
Warriors push ahead in second half, take 2-0 series lead
As was the case in game one, it was a close game at the half and then the second half the Golden State Warriors pulled away from the Cleveland Cavaliers in route to an easy 132-113 victory. The Cavs were closer at half, just down three points. It didn't look like that was going to be the case when the Warriors were up by ten points in the first quarter and it could have been more, but the Cavs did a great job of getting back into it. Kevin Love was big early on in this game scoring nine points early and finishing with 27 points. The big three for the Cavs though just didn't do enough and they need to if they want to beat the Warriors. Love, LeBron James and Kyrie Irving all have to score at least 25 points it appears for the Cavaliers to beat the Warriors, because right now the Warriors are clicking and rolling on all cylinders. They aren't getting that right now. James had a triple-double with 29 points, 11 rebounds and 14 assists and was by all intents and purposes really good, but he can't do it all on his own. The Cavs did a good job of cutting their turnovers down in game two with only nine turnovers as opposed to the twenty they had in game one, but James had four of those turnovers.
At this point, who can stop Kevin Durant? The Cavaliers certainly can't. Durant had 33 points and 13 rebounds to go along with six assists to go along with five blocks and that may be the most impressive number in that stat line. Durant's defense has been better this season than it ever has been and he has carried that over into playoffs and definitely the NBA Finals. He made some tremendous plays Sunday night like coming over to help on Kyrie Irving and blocking his shot from behind in the first half. Almost forgotten, Steph Curry had a triple-double with 32 points, 10 rebounds and 11 assists. Durant is dominating so much that it is overshadowing Curry to a degree. They are a great one-two combo and Jeff Van Gundy said during the telecast Sunday night they are the best one-two combo in NBA history. I think that may be a tad premature. Shaq and Kobe may beg to differ, but right now they are nearly unstoppable and if the Cavs don't figure out a way to contain them somehow and score some more points themselves, this series will be over Friday night. Game three is Wednesday at 9 PM ET on ABC in Cleveland.
Predators get back into Stanley Cup Final with convincing win
I so wanted to be on Broadway Saturday in Nashville. I don't know if I could have even gotten down there though. The street was shut down as an estimated 50 thousand Predators fans flooded the area to cheer on their team in an outdoor viewing and enjoy the pregame festivities that included concerts by country music greats like Alan Jackson before game three of the Stanley Cup Final. To be fair, it was the first Stanley Cup Final game ever in franchise history.
If it was a party outside, Bridgestone Arena was an entire festival filled with just over 17 thousand screaming faithful pushing the Nashville Predators every chance they could get and ready to take the roof off if the Predators could score a goal and take the lead. It didn't start good early on when, who else but Jake Guentzel scored less than three minutes in to put the Penguins up 1-0.
That would be their only goal. Predators goalie Pekka Rinne made huge saves throughout the night. Every good play the Predators made the Predators fans made some noise. Even after the Penguins scored their first goal the fans were cheering and pushing their team on. They finally broke through in the second period on a goal by Roman Josi on the power play (their loan shot on the power play too I might add) and if memory serves me correct I believe it deflected off the glove of a Penguins player and changed direction on Penguins goalie Matt Murray who did not have a very good game. Less than forty seconds later in the second, the Predators would score again when Frederick Gaudreau would score glove side of Murray to give the Predators a 2-1 lead. Bridgestone Arena was deafening. The Predators have utilized the stretch pass in this series and have had a number of chances and they capitalized on more of them in game three. James Neal would add a third goal with 20 seconds left after the puck deflected off the side of the net to put the Predators up 3-1 after two.
It was essentially game over, but Craig Smith would put give the Predators a little more comfort with an unassisted breakaway goal less than five minutes into the third period and a power play goal halfway through the period would give the Predators a 5-1 lead that they would win by. Catfish were thrown. The crowd was elated. It was extremely loud in there. Tough to see the Penguins winning game four, but I'm still a little concerned with Rinne. He made some absolutely great saves, but there were too many rebounds he gave up on the shots and the Penguins missed a number of opportunities that they probably don't on a normal night. Still though, this game was more about the Predators winning their first ever Stanley Cup Final game, the crowd both inside and outside and the overall atmosphere. Game four is tonight at 8 PM ET on NBC. It should be another raucous atmosphere and scene tonight in Smashville.
Pujols hits home run number 600
Los Angeles Angeles of Anaheim of Orange County of California of the United States of America (GET ON WITH IT) designated hitter Albert Pujols has joined the 600 home run club and he did it so in grand fashion Saturday night. Literally. Pujols hit a grand slam off of Minnesota Twins starting pitcher Ervin Santana in the fourth inning as the Angels would take down the Twins 7-2. When he came up to the plate, but crowd sensed that something special could be coming. A low inside pitch came and Pujols turned on it and sent it into the stands to become the ninth player in MLB history to hit 600 homeruns. This quest came largely without fanfare and national attention, but it deserves a lot of praise and adulation. Pujols has been a great player throughout his entire career, but it hasn't been exactly smooth sailing since signing with the Angels. He has struggled a little bit and battled injuries (you'll get that when you are in your 16th or 17th MLB season), but when you join a club that only has nine total players in it including yourself, that is pretty exclusive and special. Can he get to 700? Doubtful, but possible. Congrats Pujols! Well-deserved honor for a great player and an even better guy.
Coming up Tuesday: Stanley Cup Final game four reaction plus other top headlines in sports
---