"The Stack" 9-30-20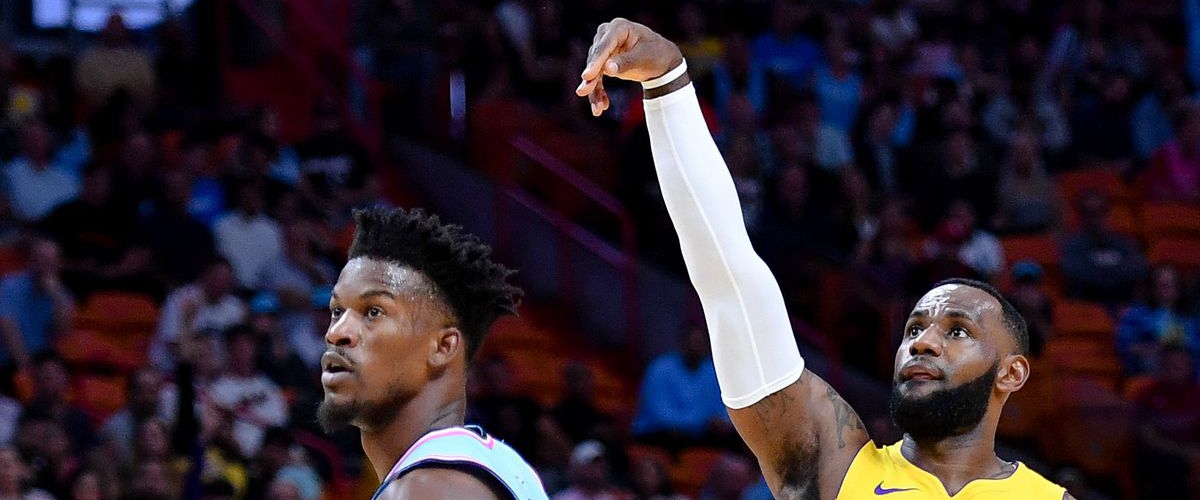 The Stack is back on this Wednesday and the baseball playoffs have begun! The NBA Finals start tonight. Lots going on. Oh and COVID has hit the NFL. Thoughts on all of it so let's get right to "the stack" for today, Wednesday, September 30th:
Titans shut down facilities due to COVID outbreak
The NFL has survived so far through three weeks of the season without the coronavirus wreaking havoc on the season. There was a close call with the Atlanta Falcons last week, but ultimately nothing happened. The luck could change this week as the Tennessee Titans have closed their facilities until Saturday after 8 positive tests (3 players, 5 team personnel members). No decision has been made on the team's game against the Pittsburgh Steelers, but the NFL is still planning for that game to be played on Sunday. The game could be moved to Monday night or switched to a different week and alternate some byes with the Baltimore Ravens which wouldn't be a huge deal. The team the Titans played on Sunday, the Minnesota Vikings have closed their facilities for up to the next 48 hours as they administer more tests and I would presume clean the facilities. So far though there have been no positive tests on the Vikings side the team has announced. That's good news, but we still need to monitor it for at least the next few days. Their game Sunday in Houston against the Texans is far from certain. Hopefully there are no additional positive tests on either team's side or any positive tests with any other teams that could cause an outbreak. Contact tracing is great and the NFL is doing their due diligence to make things work, but this situation is a reminder that ultimately, the coronavirus will determine if the season is able to finish.
AL Playoff reaction
Tuesday saw the first day of the baseball Wild Card round and three of the four home teams lost. In Minnesota, it should come to the surprise of no one that the Twins lost even though they are facing a bad Houston Astros team. The Twins' 4-1 loss means that they have now lost 17 straight postseason games (2004-present). That's a record across all sports (MLB, NBA, NFL, NHL). That is not a record that the Twins want. Know how to fix that? Hit the damn ball! The Twins offense is very good though not as good as last year. You need more than two hits through 8 innings. That won't get the job done. They play to keep their season alive as do the Oakland A's, Toronto Blue Jays & Cleveland Indians. Chicago White Sox pitcher Lucas Giolito had a perfect game through six innings and was simply dazzling as the White Sox beat the A's 4-1. The Tampa Bay Rays have outstanding pitching as the Toronto Blue Jays know all too well. Aided by an unlikely homerun by Manuel Margot, the Rays beat the Blue Jays 3-1. And the Yankees, yeah the Yankees are just fine. New York belted homeruns including one by Aaron Judge as they thumped the Cleveland Indians 12-3. The Yankees are really good as if I needed to tell you that. Here is today's schedule:
· Houston Astros @ Minnesota Twins 1 PM ET ESPN2
· Chicago White Sox @ Oakland A's 3 PM ET ESPN
· Toronto Blue Jays @ Tampa Bay Rays 4 PM ET TBS
· New York Yankees @ Cleveland Indians 7 PM ET ESPN
We'll see how many of the teams keep hope alive and play tomorrow. My guess is at most, one.
NL Wild Card playoff preview
The NL begins their playoffs today and there are a number of intriguing storylines to watch for. Is this the year that the L.A. Dodgers finally break through and win it all? The Miami Marlins and Chicago Cubs face off in the postseason for the first time since the Bartman series and the San Diego Padres…are they for real? I think they can be. Let's preview these wild card series:
#1 Los Angeles Dodgers VS #8 Milwaukee Brewers (Los Angeles, CA) Game #1 10 PM ET ESPN
The Brewers really don't any business being in the playoffs. They were lucky to get in. The Dodgers have too much firepower with their bats and their pitching staff is too good. They won't have any problems taking down the Brewers.
Predicted series winner: Los Angeles Dodgers
#2 Atlanta Braves VS #7 Cincinnati Reds (Atlanta, GA) Game #1 Noon ET ESPN
The Braves have very good offensive players and they do have good starting pitchers. The only problem though is that they are dealing with injuries in their starting rotation. That could spell doom for them. The Reds have great pitchers led by Trevor Bauer. I am tempted to take the upset here. Watch out Braves.
Predicted series winner: Atlanta Braves
#3 Chicago Cubs VS #6 Miami Marlins (Chicago, IL) Game #1 2 PM ET ABC
It's a tough argument to find a better story in this shortened MLB season than the Miami Marlins. What they have done, especially with combating the coronavirus so early in the season is nothing short of remarkable. Their team isn't really one that you would think make the playoffs, but here they are. The Cubs are beatable, but they simply have more talent than the Marlins. I want Miami to prove me wrong. Please Marlins. Do it.
Predicted series winner: Chicago Cubs
#4 San Diego Padres VS #5 St. Louis Cardinals (San Diego, CA) Game # 1 5 PM ET ESPN2
If you haven't gotten on board with the Padres and Fernando Tatis, you have a limited time to do it. Believe me, this team if for real. If starting pitcher Mike Clevenger were healthy, I would say they could even beat the Dodgers. They need to focus on the Cardinals first and I don't think they will have a problem. I believe in you Fathers!
Predicted series winner: San Diego Padres
Enjoy the huge day of baseball games that we have (8 in all). It's going to be a great day!
NBA Finals prediction
#5 Miami Heat VS #1 Los Angeles Lakers 9 PM ET ABC
Jimmy Butler and the Miami Heat have been a great story in the bubble in Orlando. Tyler Herro, get to know him. Bam Adebayo, yup he's great. But they are going to have a tough time with LeBron James and company. I don't like either of these teams, but I guess I would rather see the Heat win. I don't see that happening though. The Lakers are just too good.
Predicted NBA Finals winner: Los Angeles Lakers
Coming up Thursday: NBA Finals reaction, MLB playoff reaction, college football weekend forecast & a TNF preview & prediction
---