Syracuse Orange vs. Louisville Cardinals Game Preview: How to watch, start time, betting line, and prediction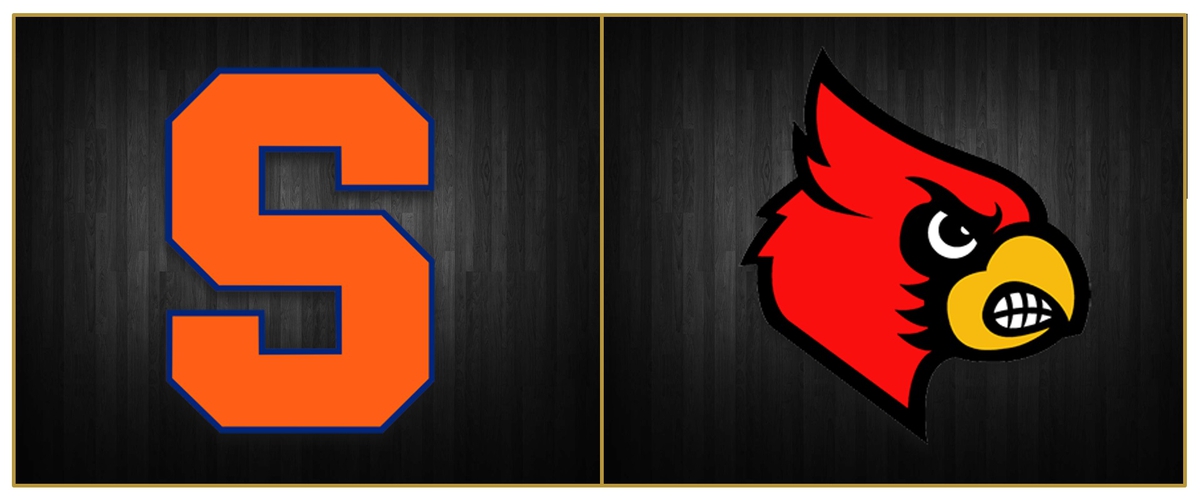 WEEK 12 GAMES OF THE WEEK HOME PAGE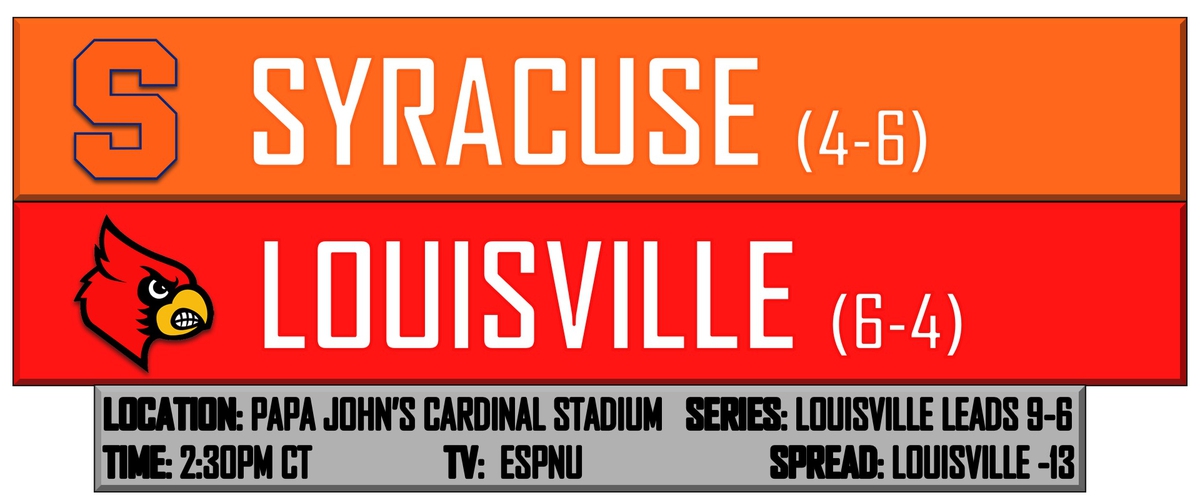 SYRACUSE OUTLOOK
It's been a tough year for the 'Cuse. Besides the Wake Forest game last week, all of their losses were by one score. Which makes their 4-6 record even more frustrating. At the beginning of the year, I made a prediction that they would have a winning record, but that seems to be a long shot at this point. They would have to win the last two regular season games and their bowl game for that to happen.
Life seemed so good when the Orange upset #2 Clemson at home, but that feeling quickly faded when they lost the next two games by a combined 11 points and gave up 64 to Wake Forest. I won't go as far to say this has been a failure of a season, but there have been plenty of missed opportunities. Even with Eric Dungey being healthy for a majority of the season, the offense couldn't quite get to the level that fans expected. Even the loss of Amba Etta-Tawo wasn't evident with the emergence of Ervin Phillips and Steve Ishmael.
The next two games are winnable, but the Orange to need to play complete games in order to do so. Stopping the reigning Heisman Trophy winner won't be easy, but this team has proven it can compete (and beat) superior competition. There's been plenty of reasons to doubt this team, but they also give fans hope that there is still a light at the end of the tunnel.
LOUISVILLE OUTLOOK
Lamar Jackson is the best player in college football. Period. I'll argue that all day. If he isn't a Heisman finalist, it might be the biggest joke in college football. Yes, the Cardinals are merely 6-4 with him on their team, but they would probably be 2-8 without him. I said at the beginning of the year that if Jackson is around the same stats as last year, he should win the Heisman. His team's record will most likely hinder that, but there's still no reason why he shouldn't be a finalist. Jackson continues to do things that no other quarterback can do in the country, but this year it's out of the spotlight. It's crazy to think that he could return for another year, even if that thought is unlikely to happen.
Jackson became the first player in NCAA history to pass for 3,000 yards and rushing for 1,000 yards in consecutive seasons. That fact alone could win him the Heisman again, even though it won't. Louisville will make a bowl game this year, and that probably will be Jackson's last game in a Cardinals uniform. We need to treasure the time we all got to witness his greatness, even if his team wasn't at that same level. Even last year's team wasn't up to Jackson's level, meaning he had to win some games on his ability alone. Will we see another player like him? Not for a while. We didn't think we'd see a player of Reggie Bush's caliber again, but then Jackson came along.
I'm sorry if you were looking for a preview for Louisville, but this will most likely be the only time they make the Game of the Week section, and it will most likely be the last time I have to tell an opponent to be prepared for their worst nightmare. It shouldn't be a surprise who I pick in this game.
PREDICTION
Louisville has the greatest weapon in college football, and they're at home. Will Jackson outscore Syracuse by himself? Probably. Even if he doesn't, this game should be fun to watch.
My pick: Louisville 35 Syracuse 24