Bruins Miss Out On Round 1, Add Depth In Rounds 2-7
While General Manager Don Sweeney called it "excruciating" to miss out on the first round of the 2018 NHL Draft, the Bruins are still in a good place both in terms of roster and prospect depth. The Bruins sent the first round pick this year to the New York Rangers in a loaded deal for veteran left wing Rick Nash. The move did not pan out for Boston, as Nash only saw 11 regular season games and 12 playoff games in the black and gold sweater. An unrestricted free agent, Nash is unlikely to be back with the club in 2018-2019 (things can change, however). With Nash seemingly moving on and losing out on Ilya Kovalchuk, the Bruins have a need to fill on the left side of their second line. This should be solved in the coming days and weeks via trade or free agency on July 1st.
With no early selection on Friday night in Dallas, the Bruins sat patiently at pick 57 (2nd round) to make their first selection of the 2018 Draft. Without further ado, let's meet your 2018 Boston Bruins Draft class.
2nd Round (57th Overall) Axel Andersson, RD: An offensive defenseman with puck skills, smart decision-making and mobility, there is not much to dislike about this selection. While it might be on the safer side, Andersson fits the bill of the modern NHL defensemen which is puck moving with a touch of offense. He barely touches six feet, so seeing if he adds size and a physical element to his game will be crucial going forward. Playing in the Swedish junior league for Djurgarden this past season, he put up 31 points in 42 games (25 assists). These are good numbers, but they look even better when you remember that Axel plays defense. While still pretty far from the NHL (and maybe a year or two away from North America altogether), Andersson possesses all the right skills that will be valuable in a few years. With a bevy of left shot defensemen filling up the system, Andersson slots in and takes care of a need for a RD in the prospect pool. With young NHLers Charlie McAvoy and Brandon Carlo being right handed, there is not an immediate need in Boston. Still, there is a sizable gap in talent from McAvoy/Carlo and the rest of the defensive prospects and Andersson helps bridge that gap. A pick on the safer side, Andersson will take time to get here, but could be worth the wait.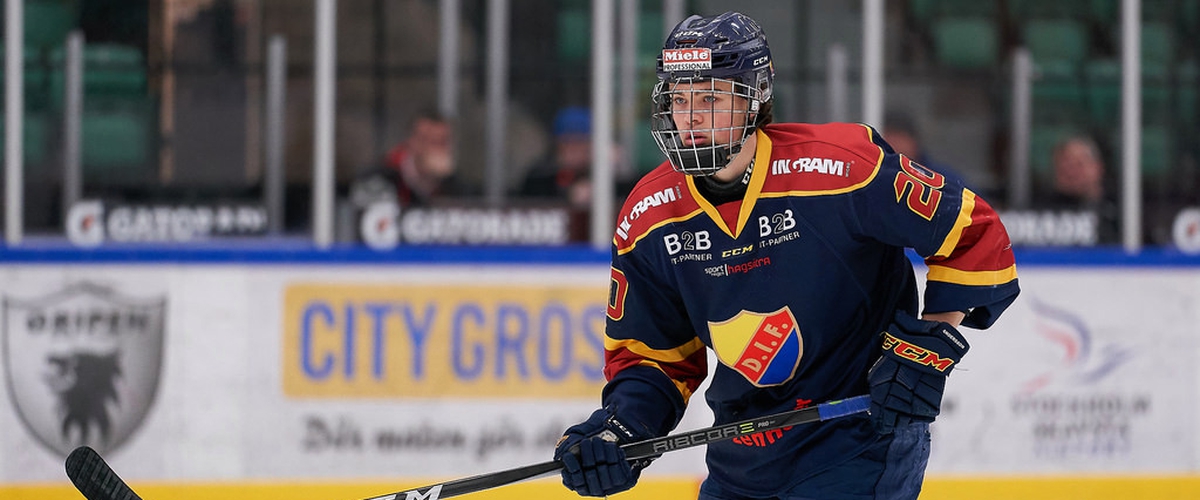 3rd Round (77th overall) Jakub Lauko, Center: After going with a prospect that won't necessarily excite the entire fan base, the Bruins decided to roll the dice a bit with their 3rd round choice. Meet Jakub Lauko, a 6-foot center by way of the Czech Republic. Billed as one of the fastest skaters in this years draft, Lauko brings energy and speed to the rink on a nightly basis. A strong skater with puck skills and great passing ability, there doesn't seem to be a glaring weakness in his overall game. His goal-scoring may be a bit underwhelming, but his game is more in the mold of being strong in all three zones while feeding the puck to his line mates. Some say he has the ability to be a solid player in the 2nd-3rd line range of an NHL team. Others believe Lauko is closer to the NHL than people realize, perhaps arriving in Boston in just a few short years. With blazing speed, keeping up won't be an issue at the next level for Lauko. Instead, he will have to learn to deal with the physicality of playing in higher leagues, even though he is not one to shy away from contact. With the likes of Ryan Donato, Trent Frederic, Jakob Forsbacka Karlsson already in the system at center, it will be interesting to see if Lauko stays put or tries out either left or right wing. Regardless, he is a prospect that the fans can get excited about, especially if he adds more scoring touch.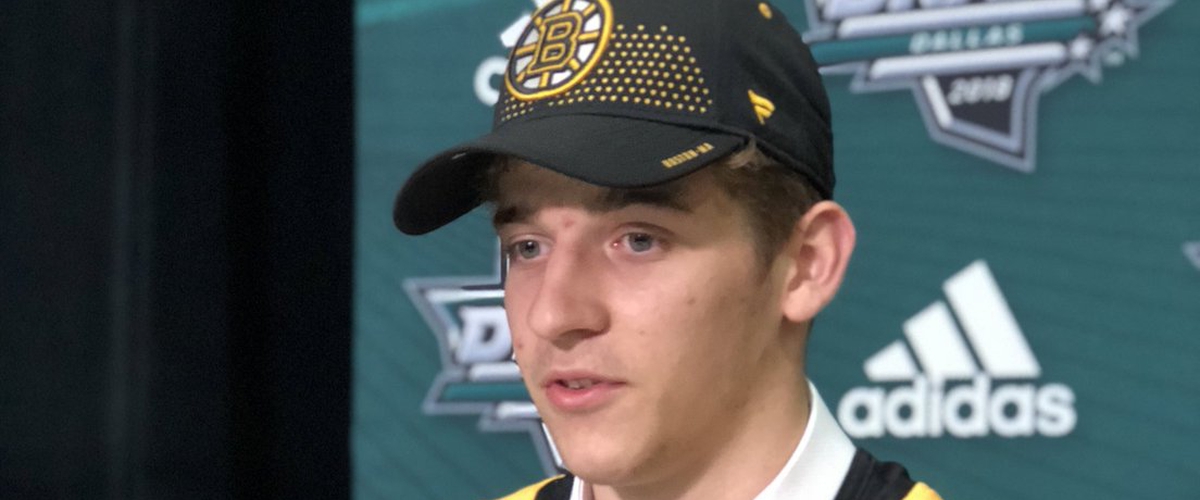 4th Round (119th overall) Curtis Hall, Center: Committed and slated to attend Yale in the fall, the Bruins dipped into their USA/NCAA pool to select Curtis Hall. At 6'3'', 200 pounds, Hall already has the size that all NHL teams are seeking. Continuing the theme of this draft, Hall has above average skating ability. It appears that Boston was looking to add organizational speed and size to their already deep prospect pool. Attending a good hockey program that allows Boston's brass to keep an eye on their 4th rounder, Hall won't be in a rush to sign with Boston. Like I said before, Hall adds to that deep center group that Boston already had stockpiled over the last few years. However, Hall seems to bring a net front presence that some of the others lack. NHL.com says he models his game after David Backes (Blues version, I would imagine), something that stands out immediately when you read it. While Curtis Hall is not a name you need to know right now, he is worth keeping an eye on while he plays down the road at Yale for the next few seasons.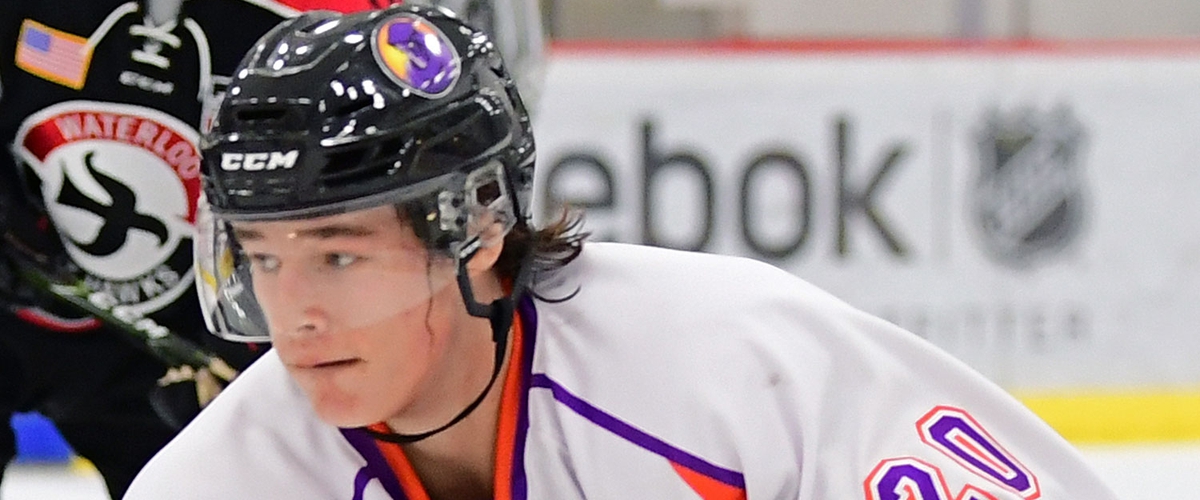 6th Round (181st Overall) Dustyn McFaul, LD: The Bruins did not own a 5th round pick due to trading for Drew Stafford a few seasons ago. Picking things back up in round 6, Boston opted for another player who is D-I hockey bound. Dustyn McFaul, a left handed defensemen, is headed to Clarkson (NY) University in September (2019-2020). He will have to decide on his next team, as there will be one more season before he joins Clarkson. Already with good size (6-2, 185), McFaul is yet another NCAA selection for the Bruins, which has been a successful path for them in recent years. Ryan Donato (Harvard), Anders Bjork (Notre Dame) and Danton Heinen (Denver) are the first few players that come to mind. Perhaps not established NHL players yet, they are either very close to being firmly in the league or valuable pieces on the trade market. The most notable college pick, of course, is Charlie McAvoy. Back to McFaul, a product of Waterdown, Ontario, he is one of the younger players in this draft. Late round picks are often flyers on players, so McFaul seems to be a long term play for Boston. With a loaded left side already, McFaul's development will be slow and steady once he suits up for Clarkson. A late-riser in the draft, Boston seems to have taken a player with passion for the game and leadership skills that can't be taught. McFaul is a project type of prospect, one that the Bruins staff can see if the can turn into an NHL player down the line.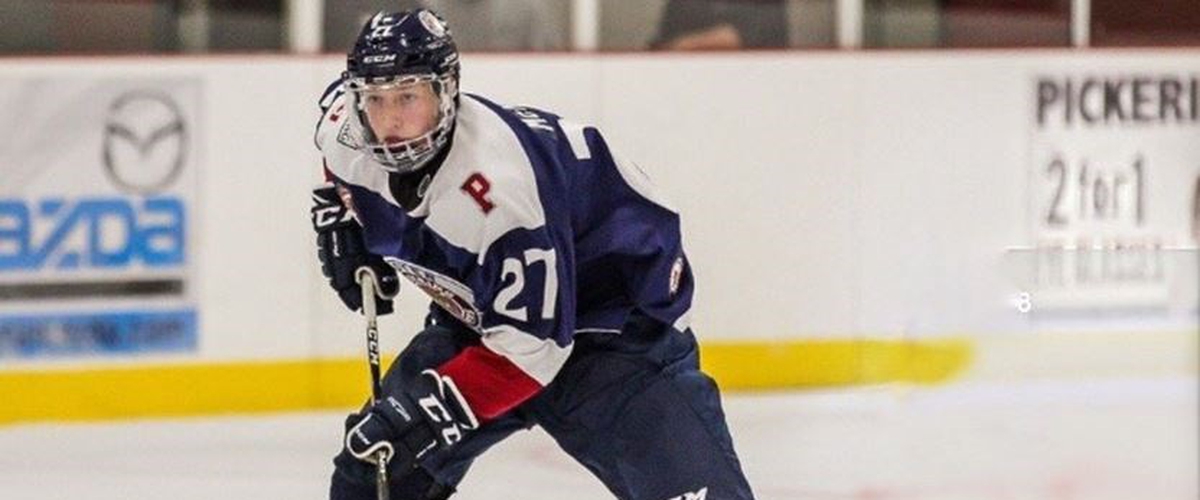 7th Round (212th Overall) Pavel Shen, Center: With their last pick, the Bruins decided to dip into another lucrative hockey country and draft Russian center Pavel Shen. This means that the Bruins basically drafted at least one player from each big hockey market. As the draft gets later and later, info on prospects seemingly gets lesser and lesser. Scouted as a speedy center with a strong offensive game, Shen's only downfall seems to be his lack of experience. Shen has adequate size (6'1) and according to Brandon Holmes is "highly skilled and not afraid of the rough stuff". Russian prospects are sometimes a bit of a mystery, as some have been difficult to sign and bring over to North America. The KHL in Russia is an intriguing league for these players, making the decision to leave home that much more difficult. Since he is a 7th rounder, I am intrigued to know if the Bruins feel like they will be able to bring him over from Russia any time soon. Undrafted in 2017, it seems like Shen grew a bit over the course of last season, enough for the Bruins to gamble on him. This is a low-risk, high reward play by Boston if they can break Shen free from the KHL's grasp.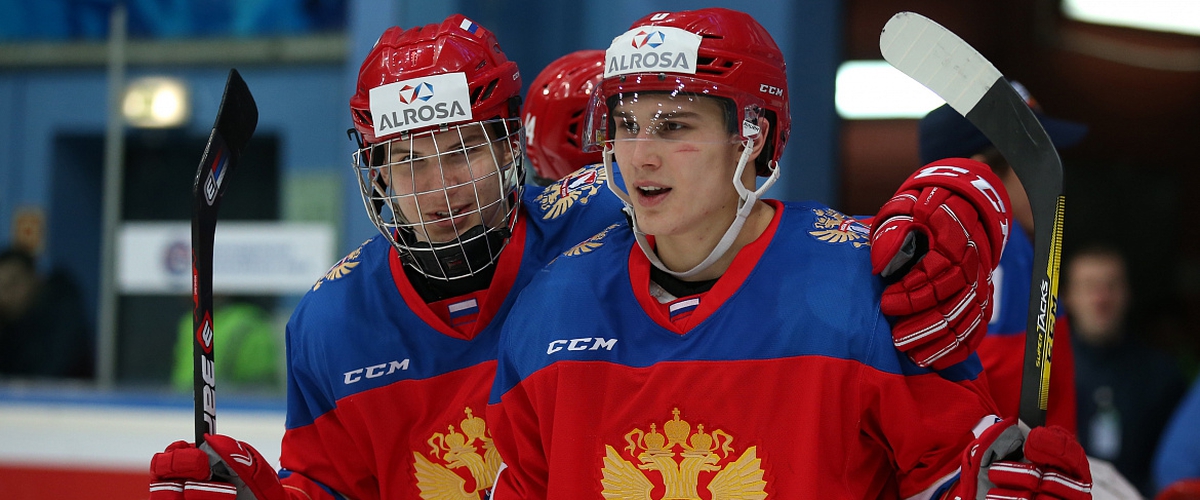 Next up for Boston: July 1st is free agency, but I expect them to be more active in the trade market this week looking at a 2nd line scoring wing and a left shot defenseman.