Red Sox, White Sox Blockbuster Sends Sale To Boston
The Deal: Red Sox receive Chris Sale in exchange for prospects 2B Yoan Moncada, RHP Michael Kopech, OF Luis Alexander Basabe and RHP Victor Diaz. 
The breakdown: 
Chris Sale: Turns 28 in March, currently in his prime. Sale is a top of the rotation ace, there is no denying that. Over the last 5 seasons, he has won 17 games twice, even posting a 2.17 earned run average in 2014. Sale comes at hitters with a mid-90s fastball (with upper 90's potential), a changeup and a slider that carries a very high whiff rate. Sale is able to get hitters out with all 3 pitches, and has proven his worth among the top starters in baseball. Sale also carries a very team friendly deal the next 3 seasons. He is owed 12 million per year the next two seasons, bumping up to 15 million in 2019. Many have called Chris Sale the biggest bargain in baseball. So what does this mean for the Red Sox pitching staff? Well, it certainly seems like the top half of the rotation is set up nicely. Sale, David Price and reigning CY Young winner Rick Porcello are your top 3, with Clay Buchholz, knuckleballer Steven Wright, promising lefty Eduardo Rodriguez, Drew Pomeranz and Henry Owens all looking at the final two spots. It wouldn't surprise me in the least bit if Pomeranz is moved to the bullpen and someone else is traded. At 13 million, Buchholz seems like the odd man out. With the addition of Sale, starting pitching is no longer a need for this Red Sox club. Sale, Price and Porcello should keep pace among the best rotations in baseball. However, Sale comes with a couple causes of concern. First, his delivery is unorthodox. In the highlight package below, you can see Sale's arm action as he aims towards the plate. My biggest fear is that his elbow snapping delivery catches up with him and sends him to the disabled list. It has not happened before, but he could wear down at any time. The other concern, which was hopefully a one time deal, was when Sale was suspended from his start over the summer when he refused to wear Chicago's throwback jersey, even going as far as taking a pair of scissors to his own jersey. Again, hopefully a minor outburst and nothing more. When it comes down to it, Chris Sale is a major acquisition for the Boston Red Sox and fans should be excited. Watching him pitch will be appointment television every 5 days. This puts the Red Sox in contention for the next couple of seasons, but it is the future that I am worried about. 
To the White Sox: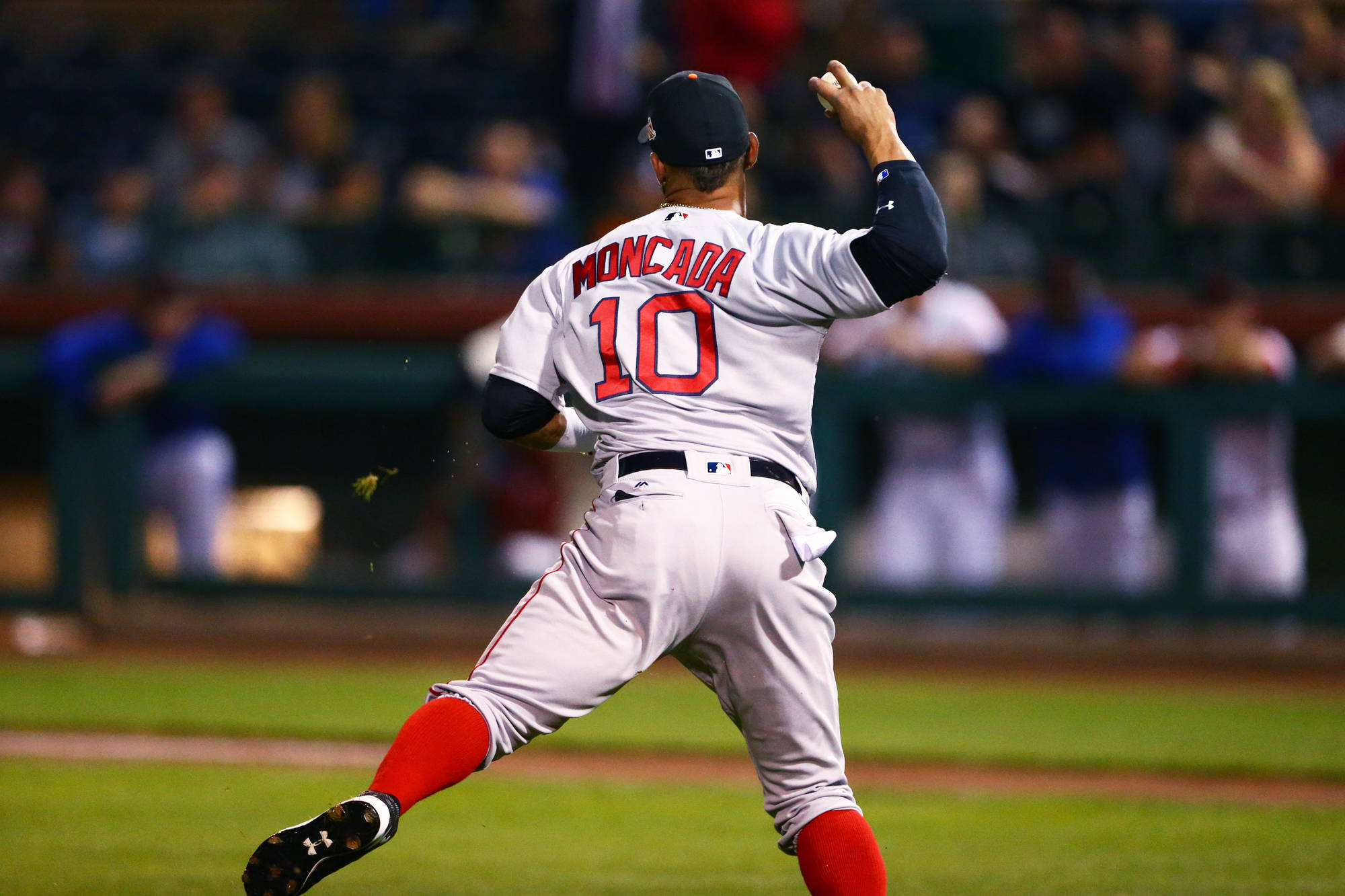 Mark J. Rebilas-USA TODAY Sports
Yoan Moncada, the number one prospect in all of baseball. Not just the number one player among Red Sox prospects, but all 30 teams combined. Moncada is an elite talent who has just about every tool you can ask for in a baseball player. He has the size, speed, hitting and fielding ability. The Red Sox paid just over 60 million dollars to bring him in from Cuba, no small price for a teenage phenom. Still just 21 years old, Moncada had a rough few games for the Red Sox late in the season, showing his biggest weakness: strikeouts. If Moncada can fix his high strikeout rate, the White Sox landed a stud at 2nd base for years to come. If they are in full rebuild mode, rushing Moncada to Chicago for opening day would not make sense. However, if he continues to rip it up at Triple A, he will contribute in the latter half of 2017. Being the number one prospect is no small feat, and Chicago was wise to ask for Moncada in the deal. 
Michael Kopech: The second biggest piece in the deal, Kopech was ranked 5th in the Red Sox system. I'll be honest, I have mixed emotions about letting Kopech go. He has previously been suspended for a banned substance, and also broke his hand while fighting a teammate (yes, really). So while that side of his persona won't be missed, his upper level talent certainly will be. His fastball sits in the high 90s, going over 100 on a number of occasions. This past season, one fastball registered 105 miles per hour. This type of velocity does not come around too often. I was reluctant to see him get traded for that reason. Major League Baseball is trending towards power arms in the later stages of games, in innings 6 to 9. While Kopech is slated to be a starting pitcher (top 2 in a rotation), he also has the stuff to be a late inning guy in the short term. The White Sox will probably develop Kopech as a starter, adding him to a nice group headlined by Jose Quintana and Carlos Rodon.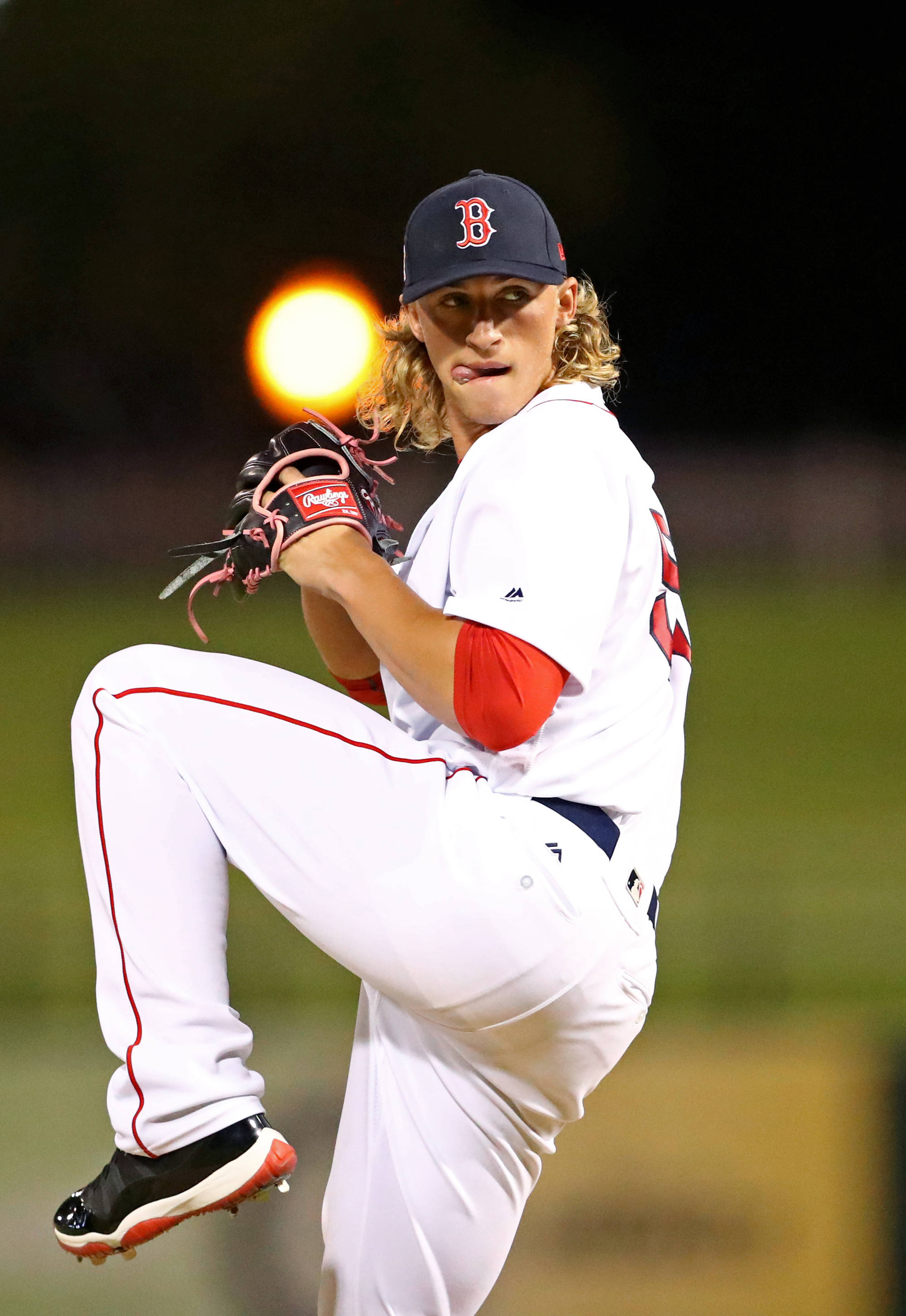 Mark J. Rebilas-USA TODAY Sports
Luis Alexander Basabe: He will get overlooked in this deal, but don't sleep on Basabe. Not many will know, but he was also a top 10 prospect in the system. A switch-hitting center fielder, Basabe's path is blocked to Fenway due to the Red Sox having 3 young outfielders with loads of potential. Since there is no clear spot opening up in the near future (unless they trade Jackie Bradley), moving on from Basabe made sense. With the White Sox now open for business, Adam Eaton could be moved. This would open the door for Basabe to patrol CF in Chicago in a year or two. This was position of strength for Boston, so it was easy for them to include him in a deal.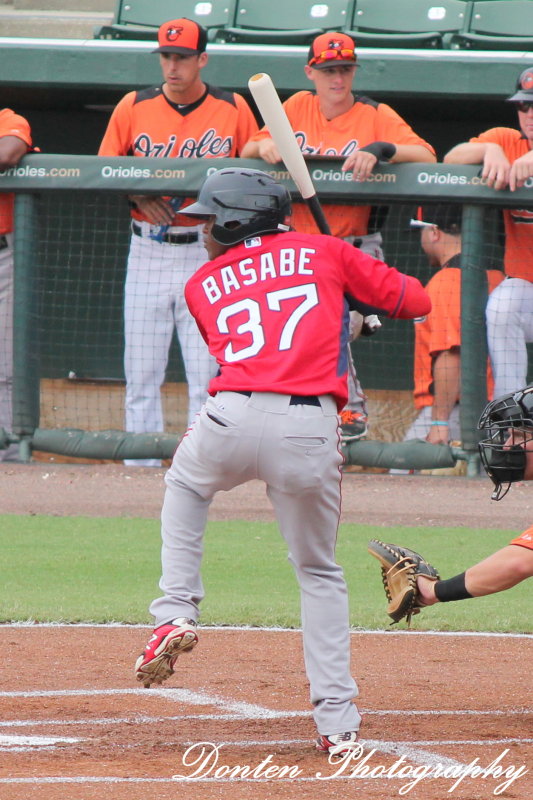 Victor Diaz, RHP: No doubt the smallest piece of the deal is right handed pitcher Victor Diaz, At 22 years old, he is still far away from the major leagues. Reading up on Diaz, he has a lively fastball that is close to 100 mph, which is what probably caught the White Sox eye. Mostly a project, Diaz seems to be a buy-low option by Chicago with the potential to be a late inning reliever down the road. 
Trade number 2: The Red Sox also acquired reliever Tyler Thornburg today from Milwaukee, sending Travis Shaw, Mauricio Dubon and Josh Pennington to the Brewers. Thornburg shores up the 8th inning spot that Dave Dombrowski told us he was seeking, making the bullpen Carson Smith-Tyler Thornburg-Craig Kimbrel in the late stages. Not too shabby.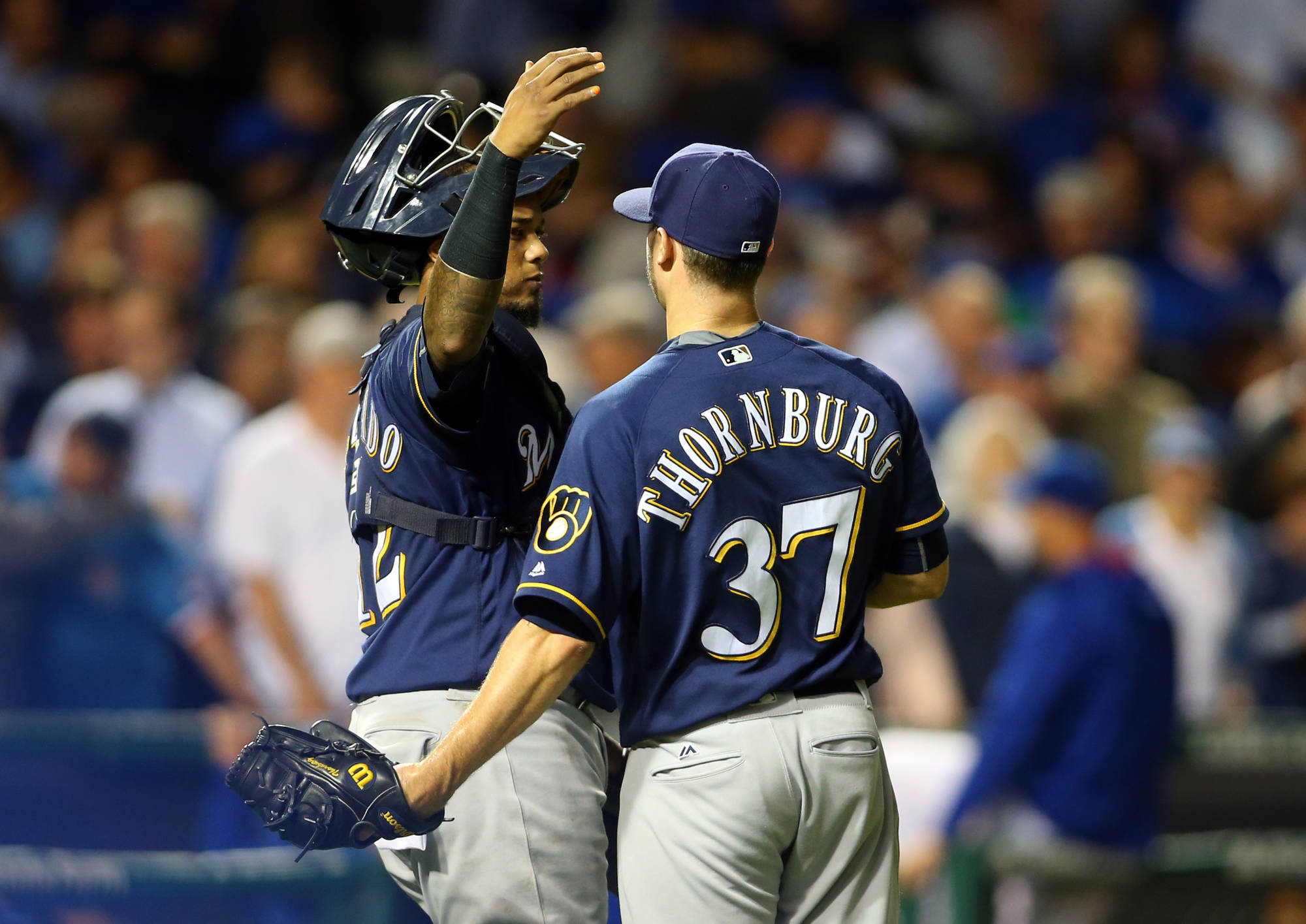 Caylor Arnold-USA TODAY Sports
The Bottom Line: When Dave Dombrowski has a target in his sights, he goes after it until he gets it. We have been hearing about Chris Sale to Boston for what seems like years now, and today it finally came together. Boston's previous general manager, Ben Cherington, took pride in building up one of the strongest farm systems in baseball. While I am sure Dombrowski appreciates the work Cherington did, he also keeps showing us that he does not care for strong farm systems. With the addition of Sale, the Red Sox will contend for the next couple of seasons. It is tough to give up highly regarded prospects, but it is all worth it if the Red Sox are raising the World Series Trophy in the next few seasons. 

---