Road To the Super Bowl 53(1): the Seahawks Way
OK so, today, I checked out the store which you can fulfill your desire of stealing called Amazon Go. I stole a coffee-no I didn't, I just grabbed it, and walked through the exit. That felt so unreal, but it happened. Suddenly.
Sometimes you will have a feeling like-it's just not realistic, but it's for real.
That's what all came out from my brain when I saw the Seattle Seahawks play this year.
The Seahawks has been the league's most entertaining team for years, but in some moment, that's not a good sign for fans. In my opinion, a team has to play a really close and intensive game to be called fun, interesting, or whatever. The Seahawks did that, but they just have more Ls than Ws in the last couple years.
After the Niners' acquisition of Jimmy Garoppolo, and the rise of the Rams, it's easy to say that the Seahawks reign of NFC West has already gone. I couldn't agree more, and it was what in my mind when the Seahawks missed the field goal and their 10th win on the end of last year.
And then, through week 16, what the Seahawks has been done?
· Let Richard Sherman go.
· Signed a kicker with one-year absence.
· Got beat by the Broncos and the Bears to reach 0-2 after week 2.
· Lost Earl Thomas after week 4.
· Released an experienced air weapon Brandon Marshall on the halfway of the season.
· Made the playoffs.
Yes-roses are red, skies are blue; the Seahawks has made the playoffs in their surely re-build year.
Just like when I was in Amazon Go, I was hesitating to pick an item from the shelf, it just felt too unrealistic to believe that you can just grab something and go. However, I gave up all my moral sense and walk through the exit after I got a cold brew. The feeling was amazing, and I wanted to try it again next time.
I called this "a big leap."
There's nothing better to describe the situation of the Seahawks this year, a "Big Leap."
All we have been seen is that the Seahawks brought the old-school running game back, the D is getting better and better than everybody would expect before the season start, almost beat the ultimate Rams-2 times.
Will the Seahawks go Atlanta on 02/03/2019? Maybe not, but every NFC playoff contenders should watch out this angry bird in the next couple week.
Leave me a comment by following my Twitter @syumm7756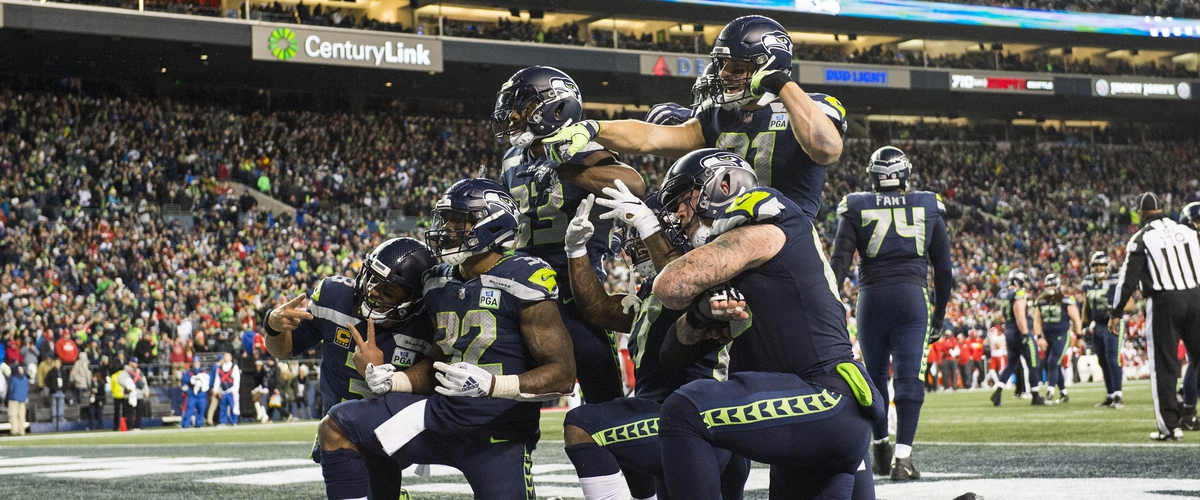 ---