Week 17 NFL Picks - Closing the Year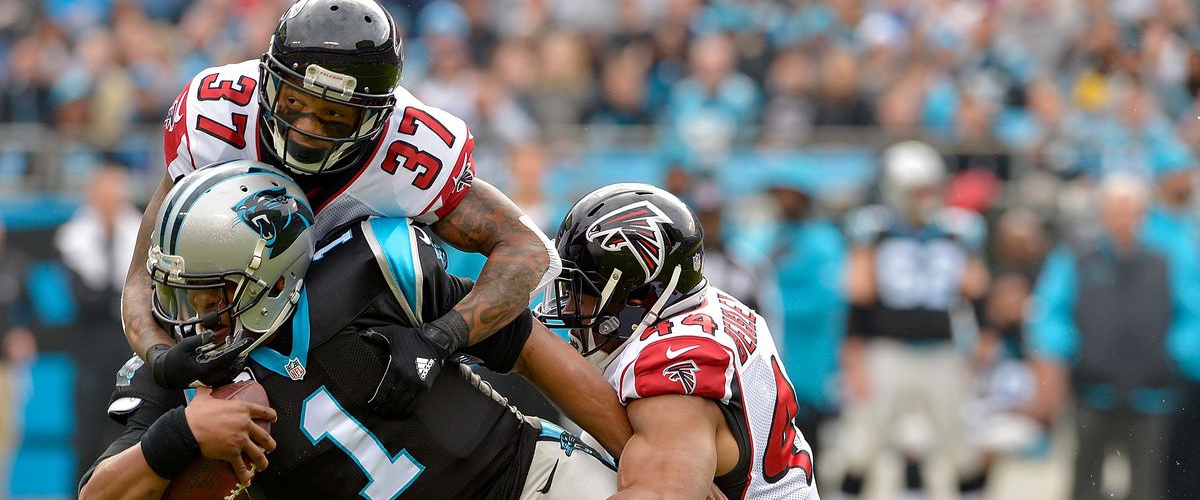 It's already here, can you believe it? The regular season will conclude on Sunday when all 16 games are played. Sorry, fans of Thursday night, Sunday night or Monday night games. Every team will decide its fate by the end of the night, whether it's draft position in the case of a bad team or playoff seeding in the case of good teams. We're in for another treat this week. Last week wasn't horrible in terms of record, but 11-5 for picks isn't where we should be. Let's shoot for 16-0 in the final week of the year!
Green Bay Packers (7-8) @ Detroit Lions (8-7) (Sunday, 1:00 PM ET)
Neither of these teams has anything to play for this Sunday after Detroit was eliminated from playoff contention last week. In a matchup of Brett Hundley vs. Matthew Stafford, I'm going with Stafford 99 out of 100 times. Hundley is nowhere near the QB the Packers hoped he was, and we already know what we're going to get out of Stafford. It'll be a bitter end to a rough season for the Pack.
The Pick: Lions 31, Packers 10
Chicago Bears (5-10) @ Minnesota Vikings (12-3) (Sunday, 1:00 PM ET)
Minnesota over Chicago in this one, and it won't be close. The Vikings have been playing some very good football the past few weeks, but Case Keenum hasn't looked like the world-beater he did to start the season. He'll need a big game to get some confidence back (if any left) before the postseason. Heck, this team still has a first-round bye to play for. Mitchell Trubisky: you'll head into the offseason a little down, but everything will be okay.
The Pick: Vikings 30, Bears 17
Houston Texans (4-11) @ Indianapolis Colts (3-12) (Sunday, 1:00 PM ET)
Don't watch this game if you have a reason not to. Go scrape snow (if you have any), get gas, go grocery shopping or anything of the like. Jacoby Brissett vs. TJ Yates: who thought they'd be seeing that this year? Indianapolis isn't the better team, but I'm going to pick them in this one. Houston is down in the dumps right now and it would be a fitting end to their season if the Colts finished with the same record as them. Closely contested battle, but I'll take Brissett over Yates any day.
The Pick: Colts 23, Texans 21
Cleveland Browns (0-15) @ Pittsburgh Steelers (12-3) (Sunday, 1:00 PM ET)
Oh, how I want to pick Cleveland. I don't want to sign myself up for an automatic incorrect pick, though. Pittsburgh is too good to lose to a horrible team like the Browns, especially with potential home-field advantage throughout the playoffs on the line. It's not going to be close and Cleveland will become the second team to ever finish the regular season 0-16.
The Pick: Steelers 34, Browns 16
New York Jets (5-10) @ New England Patriots (12-3) (Sunday, 1:00 PM ET)
New England is playing at home... in December... with home-field advantage throughout the entire playoffs on the line... and Tom Brady is still the QB? Yeah, I'm rolling with the Patriots in this one. With Josh McCown healthy, I'd be more inclined to give the Jets a few more points but with Bryce Petty under center, it'll be a challenge for this squad to crack 10 points. Expect a solid, but not vintage Tom Brady performance and a big win for the Pats as they clinch the top seed in the AFC playoffs.
The Pick: Patriots 28, Jets 10
Washington Redskins (7-8) @ New York Giants (2-13) (Sunday, 1:00 PM ET)
The NFL knows what they're going to get in Kirk Cousins this offseason but for some reason, I have an inkling he'll want to continue to play well. The truth about this game is, well, the Redskins are just a much better team than the Giants. Eli Manning has nothing to work with and his defense has underperformed, whereas Kirk Cousins' team is trying to finish the season .500 and prepare for what will be an interesting offseason.
The Pick: Redskins 27, Giants 21
Dallas Cowboys (8-7) @ Philadelphia Eagles (13-2) (Sunday, 1:00 PM ET)
I'm going with the upset in this one. I will never know what it feels like to play a meaningless game, but I'm sure the Dallas Cowboys will find some desire to win the final game of the season and the last chance to upset the division-rival Eagles. I'm not sold on Nick Foles and the Eagles' offense this week, but I am sold on Dak Prescott and Ezekiel Elliot ending the season on a high note. It'll be close, but Dallas will improve to 9-7 on the season while Philly has to settle for a *still* magnificent 13-3.
The Pick: Cowboys 24, Eagles 19
Jacksonville Jaguars (10-5) @ Tennessee Titans (8-7) (Sunday, 4:25 PM ET)
Tennessee isn't legit. Marcus Mariota has taken a huge step back this year, injured or not. DeMarco Murray hasn't been himself, either. This team was expected to make a leap into the highest tier of AFC contenders this season but instead, the Titans find themselves fighting for their playoff lives this week. I think Blake Bortles and Leonard Fournette have enough tricks up their sleeves to pull out the win. Jacksonville's defense should look nothing like the same unit that allowed 44 points to San Francisco last week and Tennessee will fall to a mediocre 8-8 on the season.
The Pick: Jaguars 27, Titans 23
Buffalo Bills (8-7) @ Miami Dolphins (6-9) (Sunday, 4:25 PM ET)
Buffalo needs this win in Miami (and some help) in order to make the playoffs. The Dolphins are always an intriguing pick because, all jokes aside, Jay Cutler has randomly blown up and had big games this year. He usually follows them up with bad ones, but he hasn't had a good game in a while and shouldn't have one in the final week of the year. Buffalo needs this win too much.
The Pick: Bills 28, Dolphins 24
Cincinnati Bengals (6-9) @ Baltimore Ravens (9-6) (Sunday, 4:25 PM ET)
Baltimore is going to be a scary team to face come playoff time, assuming it picks up the win this week. Joe Flacco has been playing good football as of late and the defense is eerily similar to recent Ravens D's (yes, you know what I'm talking about). If January Joe shows up, this team is going to be a tough out. Sorry for jumping ahead, let's talk about this week's game. Cincinnati looked solid last week against Detroit and Baltimore struggled with the Colts, I know. Something about the playoffs being near makes me think we're going to see a very good version of the Ravens this week. Andy Dalton may have a couple turnovers that could be the difference in this one.
The Pick: Ravens 24, Bengals 17
Oakland Raiders (6-9) @ Los Angeles Chargers (8-7) (Sunday, 4:25 PM ET)
The Chargers are another team that needs a win and some help in order to secure a playoff spot. Oakland has disappointed everyone this year on the offensive end. Everyone knew the defense was going to be bad but when Derek Carr and Marshawn Lynch struggle, you know there's something going on. Philip Rivers should carve up the Raiders' D en route to a 9-7 finish to the year.
The Pick: Chargers 34, Raiders 20
Arizona Cardinals (7-8) @ Seattle Seahawks (9-6) (Sunday, 4:25 PM ET)
All Seattle has to do is win and hope for an Atlanta loss in order to make the playoffs. Even though this team is extremely banged up and likely wouldn't be able to do too much damage in the playoffs, it's dangerous to bet against Russell Wilson and company. He's a magician, certainly capable of pulling out the W this week against an average-at-best Cardinals team.
The Pick: Seahawks 27, Cardinals 13
San Francisco 49ers (5-10) @ Los Angeles Rams (11-4) (Sunday, 4:25 PM ET)
It's tempting to pick Jimmy G getting to 5-0 as a starter with the 49ers but against the class of the NFC in LA, I have to go with the Rams. Jared Goff is playing at an elite level right now and Todd Gurley is among the frontrunners for MVP. Aaron Donald is a legitimate contender for Defensive Player of the Year. When you put all of that together, you get a team that is among the best in the NFL. San Francisco is a much better team than it was before Garoppolo, but not good enough to beat a hungry Rams team.
The Pick: Rams 34, 49ers 24
Carolina Panthers (11-4) @ Atlanta Falcons (9-6) (Sunday, 4:25 PM ET)
Cam Newton is going to bring his A-game on Sunday. I'm not sold on the Falcons being a consistent performer in the regular season, let alone the playoffs. Matt Ryan has been so-so as of late and Cam Newton is finishing the season on a high note. The Panthers have the clear advantage on the defensive side of the ball and if Cam continues his good play, they'll have the advantage on offense as well. The Falcons will put up a good fight but in the end, the better team will win.
The Pick: Panthers 31, Falcons 21
Kansas City Chiefs (9-6) @ Denver Broncos (5-10) (Sunday, 4:25 PM ET)
Paxton Lynch vs. Patrick Mahomes, who would have thought that one up? It seemed like a real possibility before the season, but these teams have went in opposite directions. Denver is trying to get one last look at what it has in Lynch before the offseason while Kansas City is putting the much-awaited debut of Mahomes into existence. Denver is going to keep this close because Kansas City will rest its starters throughout the game but in end, I trust Mahomes in his debut more than Lynch (who doesn't have much more experience than that). The Chiefs pull off the upset on the road in preparation for the wild card round of the playoffs.
The Pick: Chiefs 28, Broncos 24
New Orleans Saints (11-4) @ Tampa Bay Buccaneers (4-11) (Sunday, 4:25 PM ET)
Tampa Bay is no match for the Saints, who are still fighting for favorable position in the playoffs. Drew Brees, Mark Ingram and Alvin Kamara might be the best QB-RB-RB trio in the NFL (most teams don't have two great RB's, but that's another talk for another day) and should hang quite a few points on the Bucs. Jameis Winston will have plenty to cry about after this one, but he'll have to do so during the beginning of his offseason.
The Pick: Saints 40, Buccaneers 21
This concludes the regular season edition of TBFF's NFL Picks! Stay tuned for playoff picks next week!
--------------------------------------------------------------------------------
This is your reminder to put your Best Foot(e) Forward in everything you do today! Always do the right thing and be the best possible version of yourself every day.
As always, if you'd like to get in touch with me or follow my social media accounts, you can find them here:
Facebook: The Best Foote Forward
Twitter: @TheBestFooteFWD
Instagram: @thebestfooteforward
Email: [email protected]
---