Week 8 NFL Picks - Separation Sunday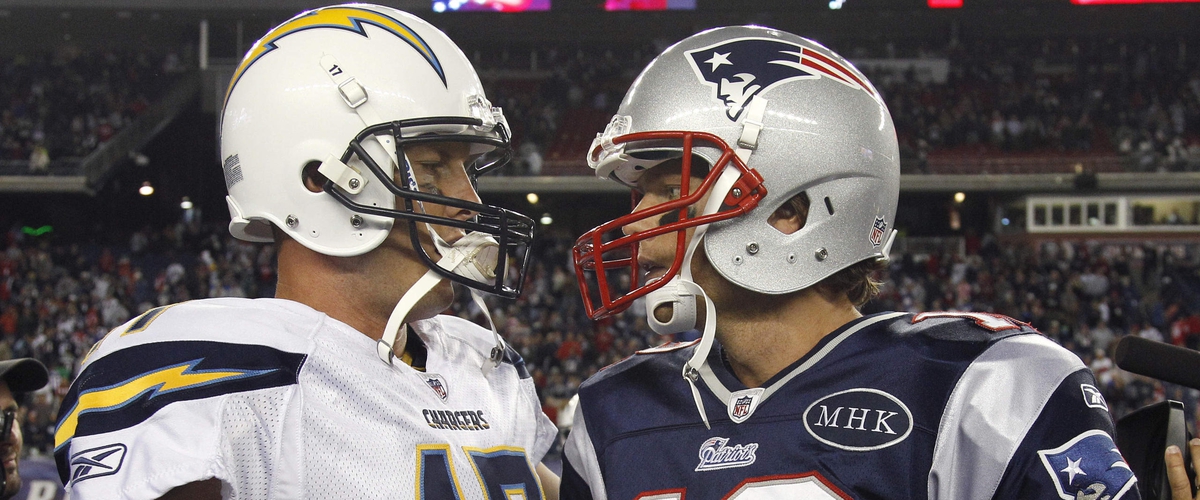 It's here. Last week was the preface; Separation Sunday is here. This week, the contenders will separate themselves from the pretenders... hopefully. With how unpredictable this season has been, it could very well be the antithesis of Separation Sunday. One week, things are going to go the way they should. I think this is that week. A couple upsets will occur but in general, things will go as planned. On Thursday, the Dolphins travel to Baltimore looking to help their playoff chances and keep Baltimore's skid going. On Sunday night, the Steelers play the Lions (fresh off a bye week), looking to keep the line moving and rise to 6-2. On Monday night, the struggling Broncos travel to Arrowhead Stadium to play the also slumping Chiefs in an AFC West rivalry game. We went 11-4 last week in picks, which is a huge improvement over 6-8 each of the two weeks before that. Let's aim for 13-0 this week? We can hope. Week 8 Picks are below!
Bye Week: Arizona Cardinals (3-4), Green Bay Packers (4-3), Jacksonville Jaguars (4-3), Los Angeles Rams (5-2), New York Giants (1-6), Tennessee Titans (4-3)
Miami Dolphins (4-2) @ Baltimore Ravens (3-4) (Thursday, 8:25 PM ET)
This one isn't very hard to pick. Matt Moore had a quarterback rating of 105.6 when under center for the 'Fins last season and played pretty well last week in a close win over the Jets, look for him to continue his efficient play and possibly give this offense a boost in the absence of Jay Cutler. Baltimore simply isn't playing good football right now. Joe Flacco continues to struggle (5 TD, 8 INT) and doesn't show signs of improving. Miami's defense should take care of Baltimore in a not-so-close game.
The Pick: Dolphins 24, Ravens 13
Minnesota Vikings (5-2) @ Cleveland Browns (0-7) (Sunday, 9:30 AM ET)
This one is even easier than the last pick. DeShone Kizer has been named the starter against Minnesota but might get pulled again if he throws more than one pick, which is very possible against an elite defense. With the return of Teddy Bridgewater just a few weeks away, Case Keenum has just a bit more time to prove his worth as a starter for a NFL team. Expect him to carve up the Browns in another game that should end in a more than 10-point difference.
The Pick: Vikings 31, Browns 10
Atlanta Falcons (3-3) @ New York Jets (3-4) (Sunday, 1:00 PM ET)
This is an intriguing game. I never thought I'd be saying that about a Jets game, wow. Nonetheless, New York has lost its last two games by a combined total of just 10 points. They're playing efficient football on offense and always play solid defense. With Atlanta's offense struggling, it would be too easy to pick them to bounce back against a bad team. The difference in this one could be a turnover, and Atlanta is more likely to have one than the Jets. New York, you're back at .500.
The Pick: Jets 24, Falcons 20
Carolina Panthers (4-3) @ Tampa Bay Buccaneers (2-4) (Sunday, 1:00 PM ET)
Tampa Bay has been a huge disappointment this season. Many picked Tampa to make the playoffs but at 2-4 with wins against the Bears and Giants, things don't look too promising. Carolina has been up-and-down this year and lost to the Bears last week. Cam Newton is pretty good about following up terrible games with good ones, so I'm betting on that this week. It should be closer than people think, but the Panthers will come away victorious.
The Pick: Panthers 30, Buccaneers 24
San Francisco 49ers (0-7) @ Philadelphia Eagles (6-1) (Sunday, 1:00 PM ET)
This could get ugly. San Francisco had played everyone pretty tough until the Cowboys rolled over them last week and Philadelphia should follow that model this week. Carson Wentz is playing out of his mind this season (17 TD, 4 INT) and the defense continues to be solid. This won't be close and Philly should be the first team in the league to 7 wins. This might be a worse beatdown than the 49ers received last week.
The Pick: Eagles 45, 49ers 13
Chicago Bears (3-4) @ New Orleans Saints (4-2) (Sunday, 1:00 PM ET)
The Bears have had a knack for playing spoiler this year (Steelers, Panthers) but I don't think that happens this week. This Saints team has won 4 in a row and Drew Brees' quarterback rating of 100 indicates that he's as good as ever. Chicago will score some points on this defense and Mitchell Trubisky could have his first two-touchdown game in the NFL, but the New Orleans offense is too high-powered for it to be a competitive game.
The Pick: Saints 31, Bears 17
Los Angeles Chargers (3-4) @ New England Patriots (5-2) (Sunday, 1:00 PM ET)
LA is another hot team that is looking to pull off (another) huge upset in New England on Sunday. The Bolts have resurrected their season, rattling off three straight wins after beginning the year 0-4. New England will put a stop to the winning streak. It'll be closer than people expect, but Tom Brady is the definition of clutch and Philip Rivers usually finds a way to lose the game in the 4th quarter.
The Pick: Patriots 28, Chargers 23
Oakland Raiders (3-4) @ Buffalo Bills (4-2) (Sunday, 1:00 PM ET)
Oakland is hot. After losing four games in a row, the Raiders pulled off an upset at home on the last play(s) of the game against Kansas City in what was perhaps the most bizarre ending to a game I've seen. Nonetheless, a win is a win. All signs point to this being the beginning of a run for Oakland but I'm a believer in this Bills team. The Bills give up a lot of yards but have the 4th-best scoring defense, which will come in handy against this high-powered attack of Derek Carr and Amari Cooper. Buffalo will pull off the win at home in a competitive game.
The Pick: Bills 27, Raiders 20
Indianapolis Colts (2-5) @ Cincinnati Bengals (2-4) (Sunday, 1:00 PM ET)
If you get another game on another channel, please watch it over this one. Both of these teams are bad and neither is going to end up in the playoffs. I'm in Jacoby Brissett's corner and I want him to get a chance to be a starter somewhere, so this is an important game for him. Every week is big when you're basically auditioning for a role on another team. He has only three touchdown passes on the season; I think he'll get at least two against a struggling Bengals team. Not too many positives on the Cincinnati side outside of AJ Green. They'll keep it close.
The Pick: Colts 21, Bengals 17
Houston Texans (3-3) @ Seattle Seahawks (4-2) (Sunday, 4:05 PM ET)
Huge opportunity to make a statement if you're the Texans. If you're Seattle you need to keep pace with the Rams, even if they're on a bye week. In fact, a win would put the 'Hawks in a first-place tie with the Rams in the NFC West. DeShaun Watson has been a treat to watch this season (15 passing touchdowns) and the Houston offense is so efficient. Russell Wilson has done a great job taking care of the ball this season and his defense is starting to get its mojo back. I think this will be a close game, but experience and home-field advantage will prevail.
The Pick: Seahawks 28, Texans 24
Dallas Cowboys (3-3) @ Washington Redskins (3-3) (Sunday, 4:25 PM ET)
Dallas is going to get back on track. Last week was a huge step in the right direction. The 'Skins are headed in the wrong direction after getting beat by the Eagles last week - I think it'll continue. As long as Dak Prescott is being efficient and Ezekiel Elliot is in the backfield, Dallas will be dangerous. It won't be as close as you think.
The Pick: Cowboys 34, Redskins 21
Pittsburgh Steelers (5-2) @ Detroit Lions (3-3) (Sunday, 8:30 PM ET)
Pittsburgh is back to being Pittsburgh. After throwing 5 picks against Jacksonville, Ben Roethlisberger has thrown 3 touchdowns to just 1 interception in his past two games. His offense is clicking on all cylinders (minus Martavis Bryant wanting out of the city) and the Pittsburgh defense is slowly shaping back into form. All signs point to the Steelers winning this game. Naturally, I'm going to pick the Lions. I think Matthew Stafford's health is no longer an issue and I also think his team figured a lot of things out during its bye week. What better opportunity to make a statement than on Sunday Night Football?
The Pick: Lions 31, Steelers 23
Denver Broncos (3-3) @ Kansas City Chiefs (5-2) (Monday, 8:30 PM ET)
This is another game that many will pick to be close. This is another game I'm picking as not so close. Denver's struggling a lot on offense and their defense can only keep them in games if the offense is showing some signs of life. Kansas City can put up points with the best of them and against a bad Broncos offense, the Chiefs D will have its best game of the year in front of a home crowd on Monday night at Arrowhead. The Chiefs will win this one handily.
The Pick: Chiefs 35, Broncos 14
That's it for Week 8 Picks! Let's shoot for 13-0! Let me know if you have anything different.
--------------------------------------------------------------------------------
This is your reminder to put your Best Foot(e) Forward in everything you do today! Do the right thing and be the best possible version of yourself.
As always, if you'd like to get in touch with me or follow my social media accounts, you can find them here:
Facebook: https://www.facebook.com/TheBestFooteForward
Twitter: https://twitter.com/TheBestFooteFWD
Instagram: https://www.instagram.com/thebestfooteforward
Email: bestfooteforward17@gmail.com
If anyone is looking for fantastic bye-week analysis about who's favored to win coming off a bye or when facing someone coming off a bye: I encourage you to check out http://cheatsheetwarroom.com/fantasy-football/nfl/bye-weeks.aspx. This is my friend Brad's website. He has some amazing bye-week infographics with tons of helpful information on them. With 6 teams on bye this week, this is a great resource for all bye information. Perfect for picks. Feel free to check it out. You can contact Brad at brad@cheatsheetwarroom.com. Let him know what you think!