Two-Round 2018 NFL Mock Draft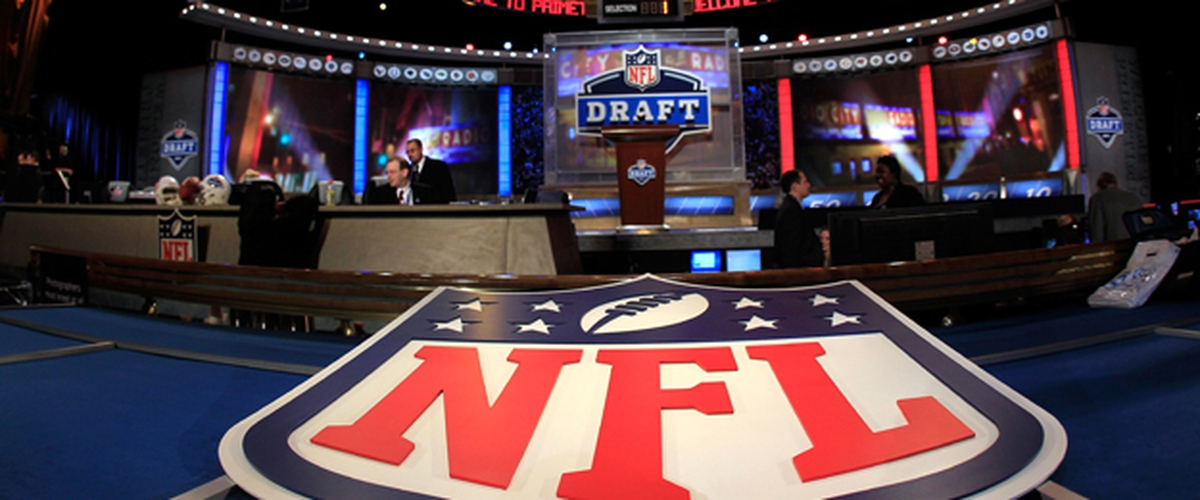 My fellow sports fanatic and Colts fan, Matt Baker, and I went head-to-head in a two-round mock draft ahead of this week's NFL Draft. Matt had all the odd-numbered picks while I took the even-numbered picks. We picked the draft in its current order, no projecting trades, just pick-for-pick. Here are the results of our two-round mock draft
Round 1
1. Cleveland Browns- Sam Darnold, QB, USC
2. New York Giants- Saquon Barkley, RB, Penn State
3. New York Jets- Baker Mayfield, QB, Oklahoma
4. Cleveland Browns- Bradley Chubb, DE, NC State
5. Denver Broncos- Josh Allen, QB, Wyoming
6. Indianapolis Colts- Quenton Nelson, OG, Notre Dame
7. Tampa Bay Buccaneers- Minkah Fitzpatrick, FS, Alabama
8. Chicago Bears- Denzel Ward, CB, Ohio State
9. San Francisco 49ers- Tremaine Edwards, LB, Virginia Tech
10. Oakland Raiders- Roquan Smith, LB, Georgia
11. Miami Dolphins- Josh Rosen, QB, UCLA
12. Buffalo Bills- Lamar Jackson, QB, Louisville
13. Washington Redskins- Derwin James, SS, Florida State
14. Green Bay Packers- Marcus Davenport, DE, UTSA
15. Arizona Cardinals- Calvin Ridley, WR, Alabama
16. Baltimore Ravens- Vita Vea, DT, Washington
17. Los Angeles Chargers- Mike McGlinchey, OT, Notre Dame
18. Seattle Seahawks- Josh Jackson, CB, Iowa
19. Dallas Cowboys- Da'Ron Payne, DT, Alabama
20. Detroit Lions- Jaire Alexander, CB, Louisville
21. Cincinnati Bengals- James Daniels, C, Iowa
22. Buffalo Bills- Rashaan Evans, LB, Alabama
23. New England Patriots- Kolton Miller, OT, UCLA
24. Carolina Panthers- Courtland Sutton, WR, SMU
25. Tennessee Titans- Leighton Vander Esch, LB, Boise State
26. Atlanta Falcons- Taven Bryan, DT, Florida
27. New Orleans Saints- Dallas Goedert, TE, South Dakota State
28. Pittsburgh Steelers- Isaiah Wynn, OL, Goergia
29. Jacksonville Jaguars- D.J. Moore, WR, Maryland
30. Minnesota Vikings- Connor Williams, OT, Texas
31. New England Patriots- Derrius Guice, RB, LSU
32. Philadelphia Eagles- Mo Hurst, DT, Michigan
Round 2
33. Cleveland Browns- Mike Hughes, CB, UCF
34. New York Giants- Mason Rudolph, QB, Oklahoma State
35. Cleveland Browns- Justin Reid, FS, Stanford
36. Indianapolis Colts- Will Hernandez, OG, UTEP
37. Indianapolis Colts- Sony Michel, RB, Georgia
38. Tampa Bay Buccaneers- Ronald Jones II, RB, USC
39. Chicago Bears- Brian O'Neil, OT, Pittsburgh
40. Denver Broncos- Christian Kirk, WR, Texas A&M
41. Oakland Raiders- Mike Gesicki, TE, Penn State
42. Miami Dolphins- Billy Price, OL, Ohio State
43. New England Patriots- Harold Landry, OLB, Boston College
44. Washington Redskins- Nick Chubb, RB, Georgia
45. Green Bay Packers- D.J. Chark, WR, LSU
46. Cincinnati Bengals- Tyrell Crosby, OL, Oregon
47. Arizona Cardinals- Hayden Hurst, TE, South Carolina
48. Los Angeles Chargers- Donte Jackson, CB, LSU
49. Indianapolis Colts- Isaiah Oliver, CB, Colorado
50. Dallas Cowboys- Josh Sweat, DE, Florida State
51. Detroit Lions- Sam Hubbard, DE, Ohio State
52. Baltimore Ravens- Lorenzo Carter, OLB, Georgia
53. Buffalo Bills- Austin Corbett, OG, Nevada
54. Kansas City Chiefs- Ronnie Harrison, S, Alabama
55. Carolina Panthers- Carlton Davis, CB, Auburn
56. Buffalo Bills- Malik Jefferson, LB, Texas
57. Tennessee Titans- Jessie Bates, S, Wake Forest
58. Atlanta Falcons- Arden Key, DE, LSU
59. San Francisco 49ers- Martinas Rankin, OT, Mississippi State
60. Pittsburgh Steelers- Uchenna Nwosu
61.Jacksonville Jaguars- Darrius Leonard, LB, South Carolina State
62.Minnesota Vikings- James Washington, WR, Oklahoma State
63. New England Patriots- Kyle Lauletta, QB, Richmond
64. Cleveland Browns- Harrison Phillips, DT, Stanford
Reaction to the Colts Picks
-Round 1, Pick 6. Quenton Nelson, OG, Notre Dame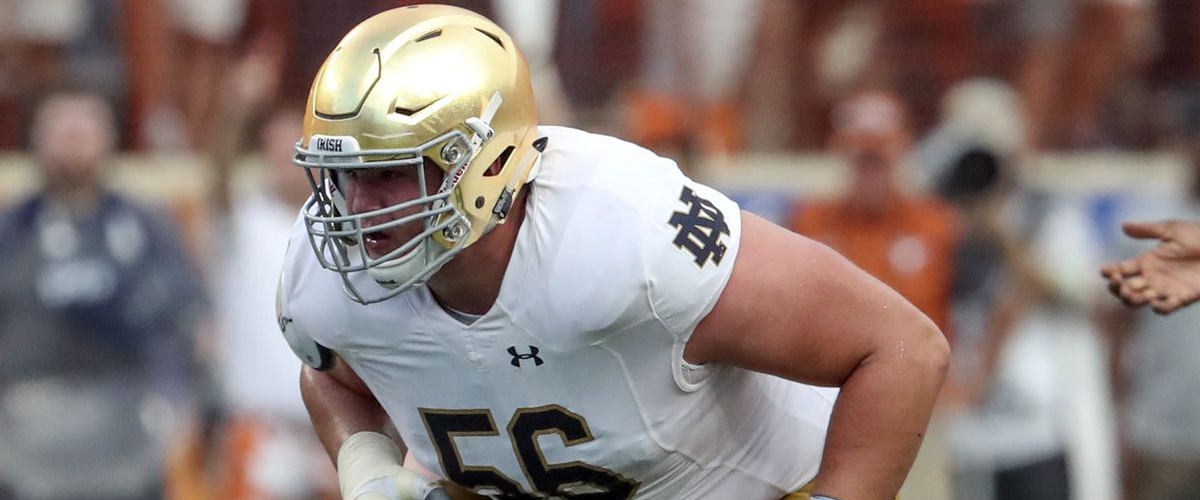 Many wondered that when the Colts traded down if they would still be able to snag NC State's Bradley Chubb, often regarded to as this draft's best defensive player. For weeks, I thought Chubb would still be there at six when the Colts are set to go on the clock, but as time went on and picks happened (especially when I picked Saquon Barkley at number two to the Giants), I did not expect Chubb to be available at six. During the NFL Combine, Nelson was regarded to as a "gold jacket guy," so he is that good. Andrew Luck is coming back from an injury that kept him out all of 2017, so getting a top offensive line prospect to protect the franchise QB is a must.
-Round 2, Pick 36. Will Hernandez, OG, UTEP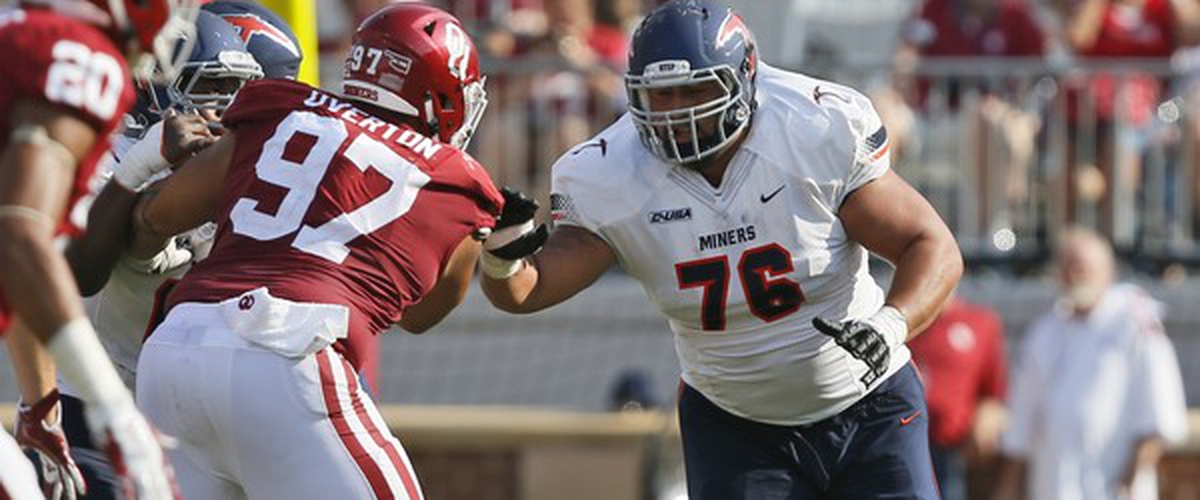 Yes, I doubled down on offensive lineman early, two guards to be more specific. I considered taking Pittsburgh's Brian O'Neil here as well as Oregon's Tyrell Crosby, O'Neil is projected to be an NFL OT while Crosby played OT in college but could be kicked back inside in the NFL. O'Neil had a great Combine, causing him to shoot up draft boards and possibly be an early day two pick, but Hernandez's tape was better than O'Neil's, so I pulled the trigger on Hernandez to solidify the inside of the offensive line. Jack Mewhort was brought back on a one-year deal, showing GM Chris Ballard is not sold on the veteran guard who has been haunted by injuries the last couple of seasons. Getting two, young, top offensive line prospects to put next to former first-round pick, Ryan Kelly, shows the Colts are committed to protecting their franchise QB and helping out the run game and Marlon Mack as well.
-Round 2, Pick 37. Sony Michel, RB, Georgia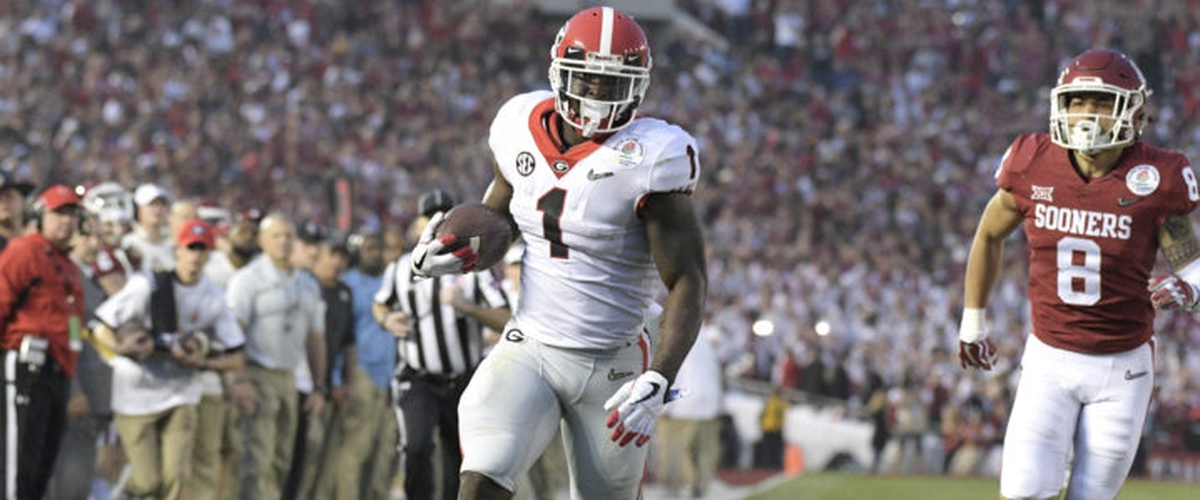 Hey, thanks for the pick, Jets! Having back-to-back picks in the NFL Draft is nice, but having them early in the second round? Even nicer. First two picks I had the Colts beefing up the offensive line, now it is time to get a skill player for Andrew Luck. It was tough to pick between Michel and his Georgia teammate, Nick Chubb, especially after LSU's Derrius Guice went in the late first-round. Michel is a safer pick than Chubb due to Chubb's injury history. Michel and Chubb are the same height (5'11) but Chubb has about 15 pounds on his old teammate. Michel is much more of a lighting back compared to Chubb's thunder. Michel can bust open a run on the outside as well and running between the tackles, oh, and he is also a major threat out of the backfield. Michel and Marlon Mack could be an electric duo out of the backfield in Frank Reich's system.
-Round 2, Pick 49. Isaiah Oliver, CB, Colorado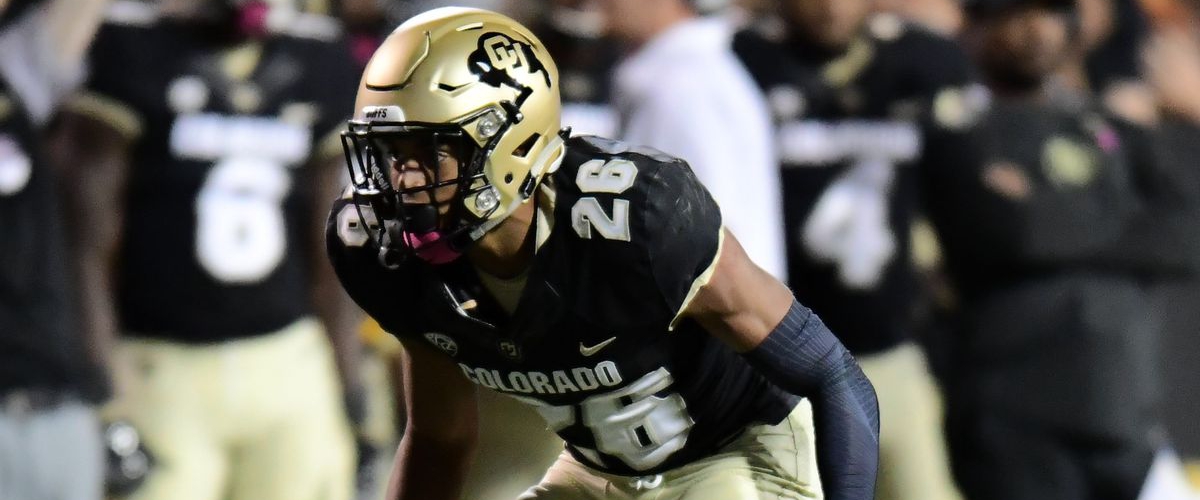 Hey, thanks for this pick too, Jets! Quincy Wilson and Pierre Desir return as the most experienced corners currently on the Colts roster. Vontae Davis was let go last year after he struggled mightily to come back and show he is a CB1 coming off a groin injury that sidelined him most of the preseason and early in the regular season as well. Wilson was a second-round pick last year and the Colts still have a need on the outside. I have a first-round grade on Oliver and him falling this far into the second would be too good to pass up, I thought the same thing about Wilson last year. Oliver is a tall corner with long arms, he is fast, making it hard to beat him deep, and him being over 6-foot-tall makes him tough to throw over in a jump ball situation.
Having four picks in the top 50 with as many holes in the roster that the Colts have, makes it important to capitalize on not only young prospects with potential, but young prospects with potential who can play right away. These four guys can play right away and have the potential to play in this league for years to come. Positions that were not addressed that fans may freak out about (DE, ILB, RT), can still be addressed with quality players. This linebacker class is full of athletic guys, linebackers such as Iowa's Josey Jewell and Indiana's Tegray Scales, could fill the MLB spot as the Colts move to a 4-3 defense. Defensive end's Wake Forest's Duke Ejiofor and Washington State's Hercules Mata'afa could be around late day two or early day three and could be productive players in the Colts 4-3 scheme. To round out rest of the offensive line, Ohio State's Jamarco Jones and Central Michigan's Chukwuma Okorafor are also expected to be available late day two or early day three and could be the team's solution to the right tackle problem.
---