2018 Colts Training Camp: 5 Position Battles To Watch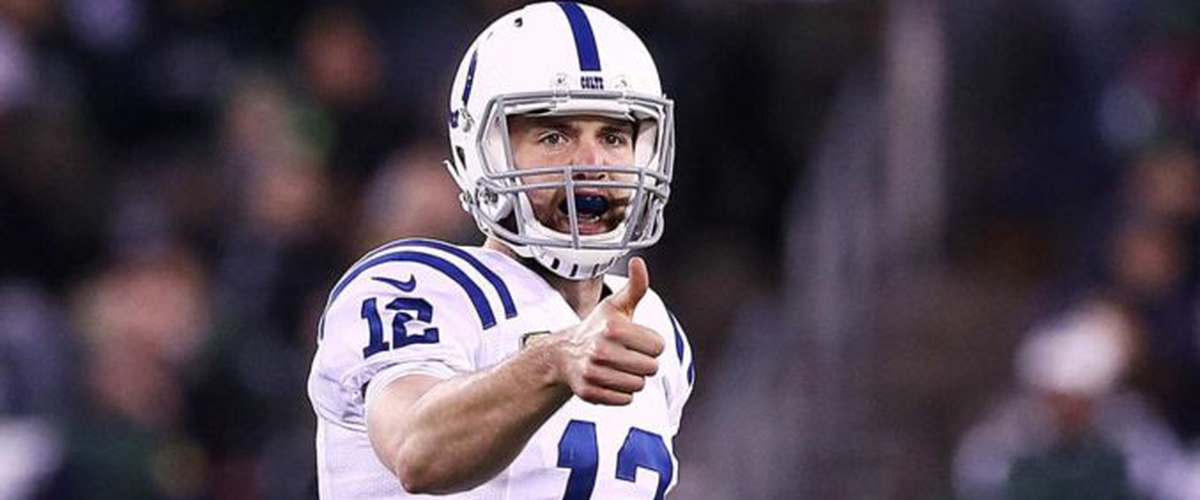 It's time, training camp time. This week, 90 men will report to Grand Park in Westfield, Indiana, fighting to make the Colts 53-man roster come early September 1st. This year is unlike any other in recent memory. A new coaching staff has taken over after the Chuck Pagano era mercifully came to an end, Andrew Luck is back after missing all of the 2017 season, and the roster that just a few years ago was the oldest in the NFL is now the 4th youngest roster in the league. Second-year GM, Chris Ballard, stuck to his plan of building his roster through the draft drafting 11 to the horseshoe and electing not to spend much of the teams near $80 million in cap space during free agency. With depth, comes cuts and intense position battles. With a lot of young talent and guys fighting for a roster spot, there are going to be starting positions won and depth positions won, here's a look at some of the battles taking place in Westfield over the next couple weeks.
The Offensive Line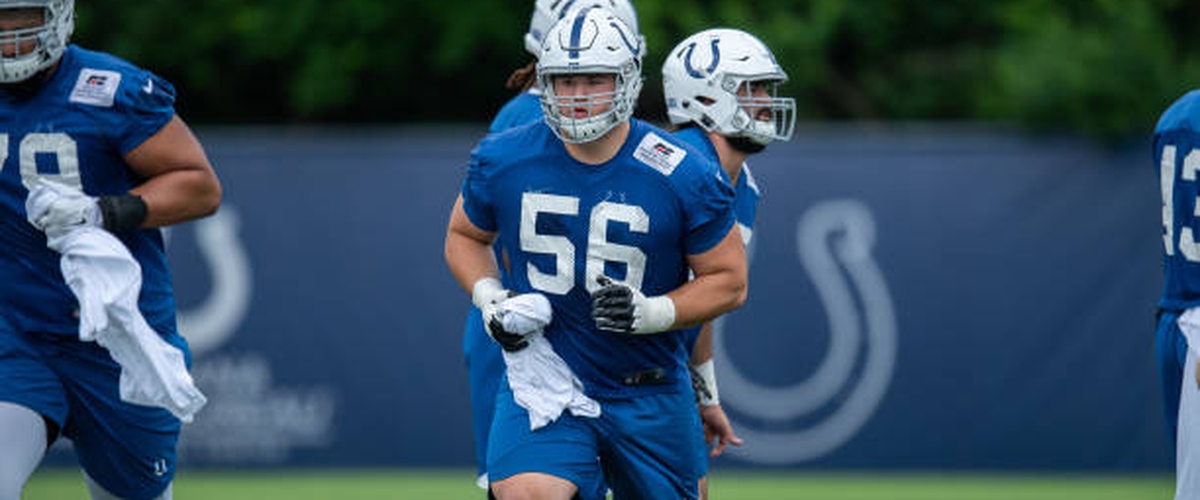 The most important battle, who is going to protect a once-again healthy Andrew Luck? Anthony Castonzo had a good year protecting Jacoby Brissett's blindside, Jack Mewhort and Ryan Kelly both missed extensive time due to injuries, and the right side of the line continued to be a turnstile for opposing defenses. Drafting highly-touted offensive guard Quenton Nelson immediately helped the offensive line, then drafting Braden Smith out of Auburn added some depth regardless of what position Frank Reich and staff puts him at. Signing two veterans in free agency to cheap, low-risk-high-reward contracts, in Austin Howard and Matt Slauson gives the young guys a chance to learn while trying to beat out the experienced veterans for a starting job in their inaugural season in the NFL. Smith has a long way to go and Nelson will be a day one starter. Leaving a couple positions up-for-grabs amongst the veterans. Mewhort looked to be a young building block his first couple years in the league, but injuries have gotten the best of him the last two seasons, he was brought back on a prove-it deal and will need to stay healthy to earn a long-term deal. Slauson will be going up against Mewhort for that starting job and against Joe Haeg for a backup job, but, should beat out Jeremy Vujnovich for the other backup guard spot. Howard was brought in late and will compete against Denzelle Good for the starting right tackle spot, I expect him to win the job and send Good to competing against Smith for the backup RT spot. It is nice to finally have quality depth protecting Luck!
Prediction: Starters- Castonzo, Nelson, Kelly, Mewhort. Howard. Bench- Clark, Slauson, Bond, Haeg, Smith
The Linebackers
Some Colts fans were disappointed when the team passed on Rueben Foster in the 2017 draft and selected Malik Hooker instead. Foster turned out to be a PR nightmare and Hooker looked to be a defensive rookie of the year candidate before blowing out his knee on a bad block against the Jaguars. Ballard wasted little time drafting a linebacker taking Darius Leonard from South Carolina State with the team's first pick in the second round. The linebacker room looked a little bare after the team did not bring back Jon Bostic or Barkevious Mingo, electing to go out and get some younger talent the team could develop instead. John Simon was going to give defensive end a try but the 6'2 260 lbs. veteran would be better suited to try and make it at OLB. Antonio Morrison is still on the roster, much to the despair of many Colts fans, Morrison has a high-motor but penalties has really hurt his case of coming back after his contract is up. But, with the linebacker corp being one of the weaker areas on this team, he'll more than likely stick around.
Prediction: Starters- Simon, Morrison, Walker. Bench- Skai Moore, Leonard, Zaire Franklin.
The Running Backs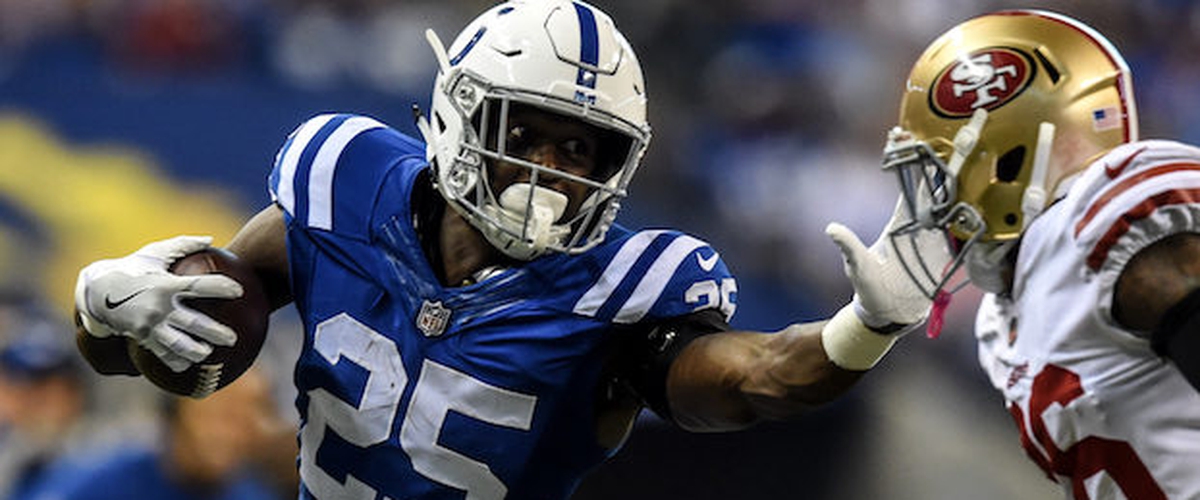 Frank Gore is gone, most thought he would move onto a Super Bowl contender, but instead went to his hometown Dolphins to likely finish out his career. Marlon Mack looked to be the presumptive starter, but an off-season shoulder surgery opened the door for rookies Nyhiem Hines and Jordan Wilkins to get some meaningful snaps early in their careers. Robert Turbin is serving a four-game suspension for violating the league PED policy and Christine Michael is back after missing all of last year, (did you forget about him? Probably, he has yet to take a snap since signing with the team). Hines is a quick, scat back that can bust open plays in the run game, pass game, and special teams. Wilkins is a bigger back at 6'1, 216 lbs. and has a very good chance of getting a majority of the snaps if Mack misses time in the preseason and early on in the regular season. Turbin will serve as the team's primary 3rd down back and short-yardage back.
Prediction: Mack (when healthy), Wilkins. Hines will be used in a lot of pass game packages. Turbin will be the teams 3DRB and goal-line back.
The Defensive Backfield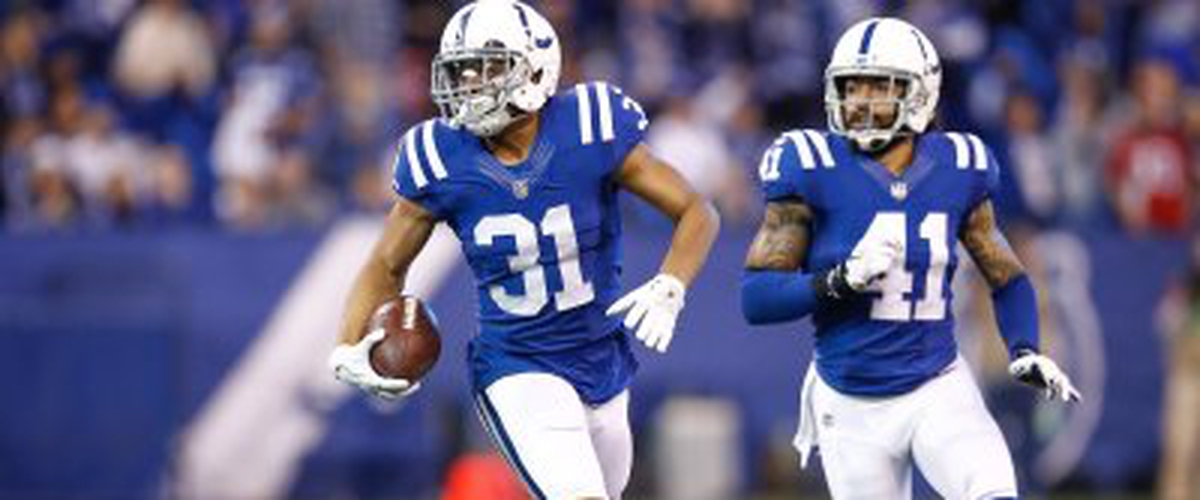 I did not understand why the defensive backfield was not addressed in the offseason, especially after letting Vontae Davis let before the end of the season. Clayton Geathers and Malik Hooker look to be a promising young duo at the FS and SS positions (when both are healthy), TJ Green is still on the roster somehow, and Mathias Farley is a keeper for depth. The cornerbacks are a crap shoot. Quincy Wilson will need to take a big step after a disappointing rookie season, the team will look for the former second-rounder to take a big step and serve as the team's CB1. Pierre Desir was brought back after a good 2017 campaign. Nate Hairston will look to continue serving as the team's nickel cornerback after a promising rookie season. The depth of the defensive backfield is not in question, it is just the talent of the depth that is in question. Many of the guys on the roster would likely not make it on many other rosters in the NFL, if any. It will be interesting to see if anyone can be the next Rashaan Melvin and earn a starting spot and earn a long-term contract.
Prediction: Starters- Wilson, Desir, Hairston, Hooker, Geathers. Bench- Moore, White, Green, Farley.
The Wide Receivers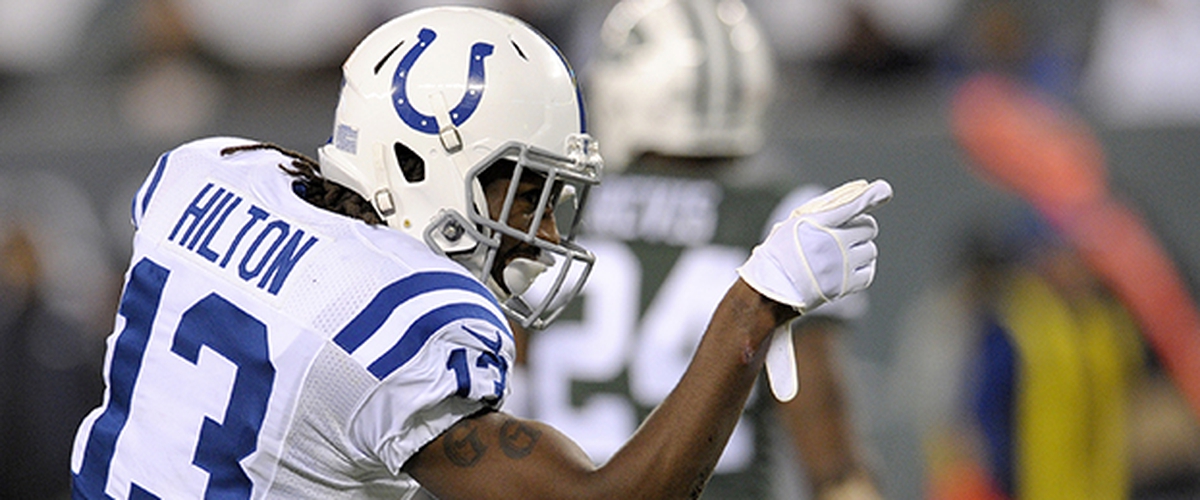 TY Hilton is still here after flirtation at the trade deadline, why that was a thing I do not know. Chester Rogers is finally getting a chance to show what he can do now that Donte Moncrief is in Jacksonville on a hilariously large contract for a guy who forgets how to catch a football or run a good route. Ryan Grant was brought in on a team-healthy deal after supposedly failing his physical in Baltimore in March. Outside of those three, the receiving room consists of two guys drafted this past year in Daurice Fountain and Deon Cain. Both are big-bodied receivers which helps as Hilton, Rogers, and Grant are all 6'0 or shorter. Those five guys will all make the 53-man roster, but other than them it is anyone's guess if the team has someone who will make the team or if they will go after a veteran after cuts happen on September 1st.
---