Parham scores two touchdowns in Renegades 24-12 victory over Dragons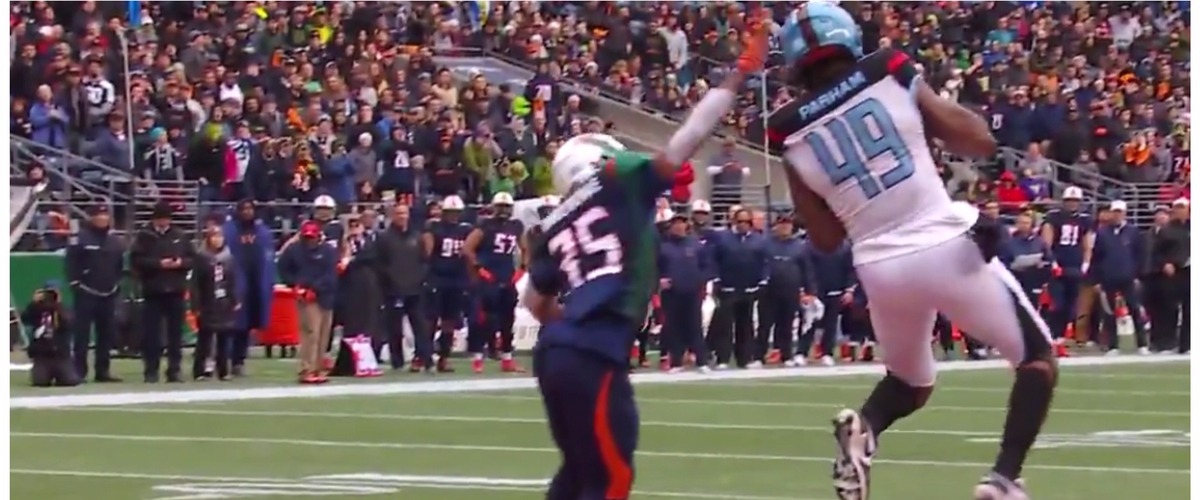 The Dallas Renegades went up to Seattle and defeated the Dragons 24-12 in an important game early in the XFL season. Both teams were 1-1 going into the game and a win for either would put them up in the XFL West standings. It was sort of a sloppy game to start with the Dragons leading 12-6 at halftime. Renegades quarterback Landry Jones threw a couple of picks in the second quarter.
Seattle was in the driver's seat to start the second half, but Dallas came out strong and dominated. The Renegade defense stopped the Dragons on fourth down On the next drive, Landry Jones hit Donald Parham for a touchdown pass to tie the game. Parham then blew the game wide open with a 65-yard touchdown reception in the fourth quarter. The tight end showed his speed as he raced to the end zone with the Seattle secondary struggling to catch him. The former Stetson standout led all receivers with five catches for 101 yards and two touchdowns.
While Parham was the top-performing player for Dallas, their offense played strong overall in the second half. Jones completed 73 percent of his passes for 274 yards, three touchdowns. He did throw two picks and was sacked six times, but it was still a strong showing. Flynn Nagel had the other touchdown catch and Lance Dunbar was a good receiver out of the backfield. Dunbar caught nine passes on eleven targets for 56 yards. Cameron Artis-Payne was the leading rusher in the game with 80 yards on 13 carries.
With the win, Dallas moves into second place in the XFL West and they will gear up for a showdown with the division leader and undefeated Houston Roughnecks next week. That matchup could become the game of the week and possibly the game of the season as the Renegades look to be hitting their stride.
---