Reds And Pirates Get Into An Old Fashion Bench Clearing Brawl.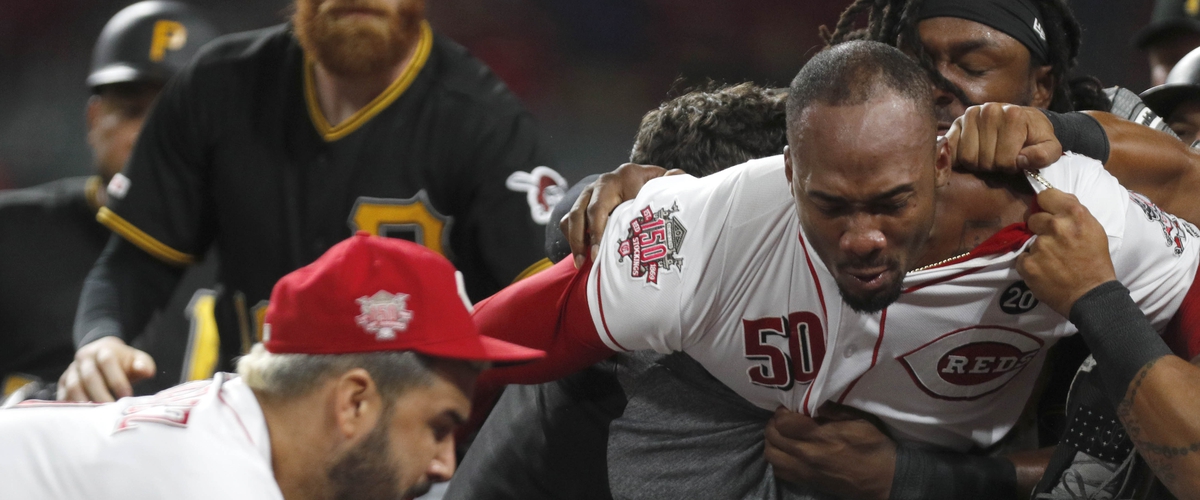 The Pittsburgh Pirates And Cincinnati Reds Had a good ole fashion Bench Clearing Brawl In Cincinnati.
The Fight Itself Started In The Ninth Inning, More On That In a Second. But I Want To Start Off On How This Whole Thing Started.
The Whole Thing Started In The Seventh Inning When Keone Kela Threw Up-And-in On Derek Dietrich. And Afterwards Reds First Baseman Joey Votto Walked Towards The Pirates Dugout And Started Jawing And He Had To Be Restrained.
Then In The Eighth Inning, And This Is Where The Ejections Started, Reds Manager David Bell Was Ejected For Arguing a Strike While Yasel Puig Was At Bat. Then In The Top Of The Ninth Reds Reliver Jared Hughes Was Tossed For Throwing At Starling Marte With His First Pitch.
Let's Move On To The Bottom Of The Ninth, Reds Reliver Amir Garrett Who Gave Up a Three Run Home Run Earlier In The Inning Was Pulled With Two Outs. And Then While Nobody Was Looking Amir Garrett Run Towards The Pirates Dugout And The Fight Was On, AND I MEAN IT WAS A BRAWL. There Was No Just Standing Around There Were Punches Thrown And Fist Were Flying.
Reds Manager David Bell And Pirates Manager Clint Hurdle Were Both On The Ground Getting It On. And There Were Coaches On The Ground Having a Hair Pulling Contest.
When In Was All Said And Done Seven Players And Coaches Were Ejected From The Game. The Pirates Won The Game 11-4, But It's Going To Be The Brawl That Will Have Everybody Talking.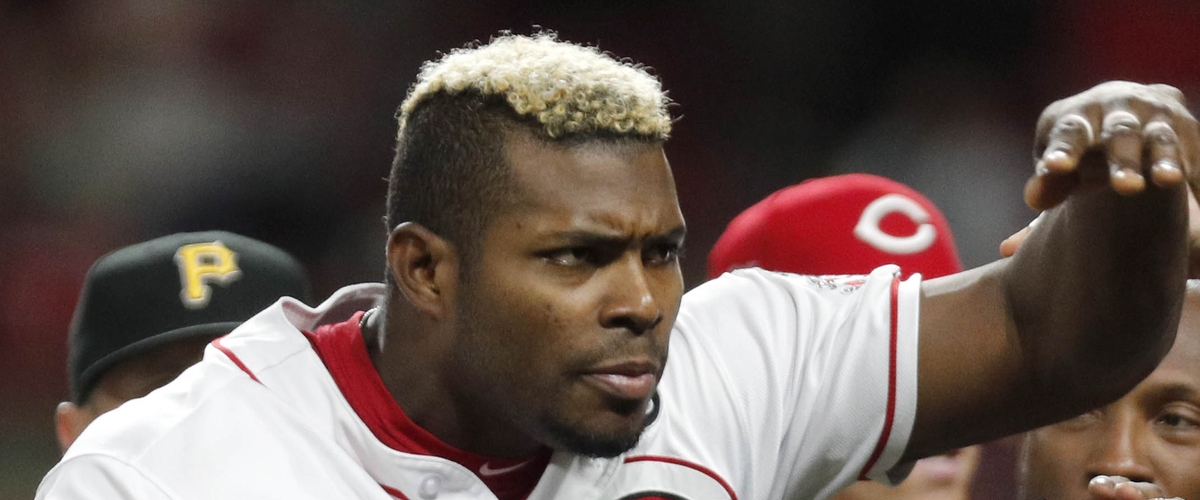 The Player That Had Everybody Talking In All Of This Was Yasiel Puig. At 10:13 Eastern Time On Tuesday Night It Was Announced Around The Baseball World That Yasiel Puig Had Been Acquired Be The Cleveland Indians In a Three Team Trade With The Reds, Indians And Padres. Puig Is Going To Cleveland And Trevor Bauer Is Going To The Cincinnati Reds. Now It's The Indians Who Have To Keep Their Fingers And Some Of Their Toes Crossed That Puig's Suspension Is Not Going to Be Severe.
Now Here's The Question Was The Trade Deadline Involved In This Fight, My Answer Is Yes. Think About This For a Second, Puig Had Enough Of The Pirates Throwing Up-And-In. But Now Puig Is Going To Cleveland And This Yasiel Puig's Last Moments In a Reds Uniform. But I Think Trevor Bauer Will Be Perfect For The Reds After His Attitude On Sunday In Kansas City After Getting Pulled In Game On Sunday All I Have To Say To Trevor Bauer Is BYE-BYE Because We Don't Need Somebody Who's Going To Act Like a Jerk And Throw The Ball Over The Center Field Wall After Getting Pulled From a Game.
What's Going To Happen And Who's Going To Get What..
Here's My Take..
In My Opinion Reds Manager David Bell Is Going To Get The Most Severe Punishment When Major League Baseball Drops The Gavel. Bell Ran Back On To The Field To Join In The Brawl After Getting Ejected And He Did Some Pushing And Shoving And Yes He Did Go After Some Players. Yasiel Puig Is Going To Be Suspended After His Part In The Brawl. He Went After Some Players And He Did Some Pushing And Shoving Himself.
And There Will Be Some More Suspensions And Fines That Going To Be Handed Out By The League After This Near Baseball Riot. And You Know That Cincinnati And Pittsburgh Do Not Like Each Other In Baseball And In Football That Hate Each Other And That's The Truth.
But That's Where We Stand On The Fine And Suspension Situation At the Moment. But The Cleveland Indians Could Lose Some To Because Of Puig's Involvement In The Fight So There's Something To Think About.
Bottom Line..
---