The Astros are in Trouble.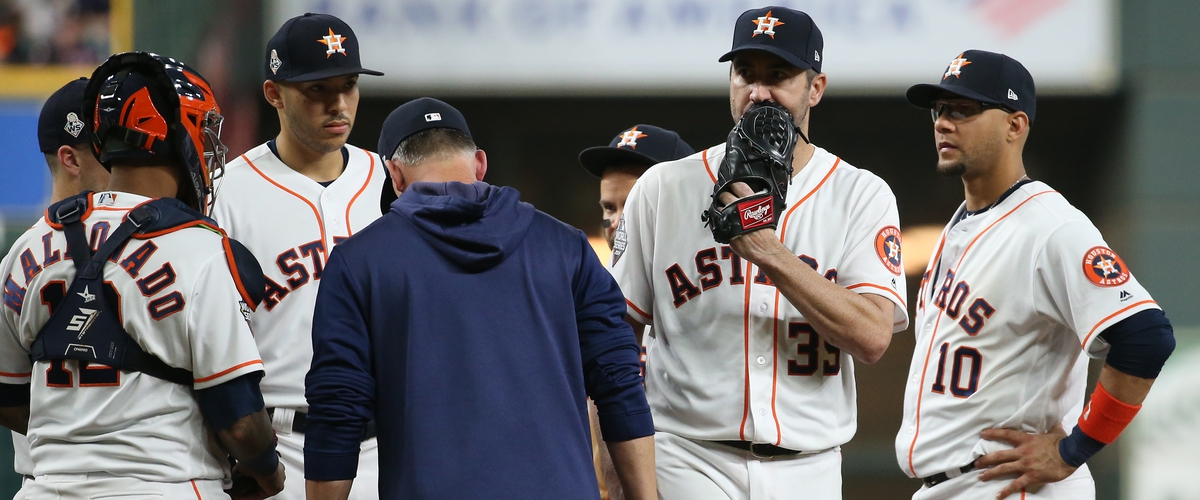 The Houston Astros Are in deep trouble and yes the look beatable in the 2019 World Series. The Astros shockingly find themselves in a 0-2 hole going on the road to Washington DC.
The Astros starting pitching has been nothing but bad.
In game 1 Gerrit Cole, gave up 5 runs for the first time since May 22nd to the Chicago White Sox. He also suffered his first loss in 19 starts and had a 0.40 ERA before game 1.
In game 2 Justin Verlander, He pitched 6 innings and gave up 4 earned runs and walked three batters. This is not the Justin Verlander I'm not used to seeing.
And Zack Grenkie going in game 3 on Friday does not look any better for the Astros. So far this postseason Grenkie is 0-2 with a 6.43 ERA, Grenkie also has given up 10 earned runs and 5 home runs so far, so could the Astros go down 0-3, I might be a strong possibility.
But it's not just the pitching, the Astros big bats have been silenced. George Springer is not hitting, he went 0-5 in game 2, Carlos Correa, he went 0-4, Josh Reddick, he was 0-3 on Wednesday Night.
This is why all of the sudden the Astros find themselves in the 0-2 hole, and that hole could go 0-3 if Grenkie doesn't have his stuff.
The Astros are the ones that need a miracle.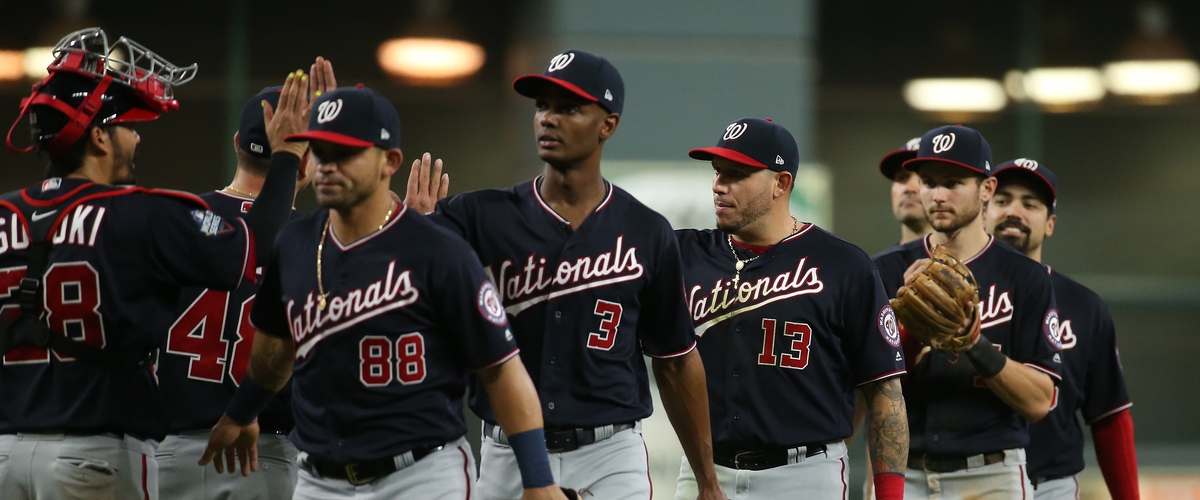 The Washington Nationals are the other hand are having the time of their lives right now. They have a 2-0 lead going home for game 3 on Friday Night.
How In the World are the Nationals just dominating the best team in Baseball, here's how.
In game 1 Max Scherzer only pitched 5 innings, but he only gave up 2 earned runs and struck out 7 batters.
In game 2 Stephen Strasburg had a great outing, he pitched 6 innings and struck out seven and gave up only 2 earned runs.
The hitting for the Nationals has been nothing but good.
In game 1, Juan Soto went 3-4 with a home run and 3 RBI's. Ryan Zimmerman, he only went 1-4 but had a home run.
In Game 2, Adam Eaton went 2-4 with a home run and 2 RBI's. Kurt Suzuki went 2-5 with a home run and a RBI of his own. And even Michael Taylor who was a pinch hitter had a chance to hit one out.
This is why the Nationals are up 2-0 going home for game 3 on Friday.
Here's My Take..
The Houston Pitching and Hitting has been bad in the first to game of the 2019 Fall Classic and yes the Astros look beatable for the first time all season. You have Justin Verlander pitching badly and the offense has been nothing to write home about. Gerrit Cole has not been any better, I haven't forgotten about him either.
Could we see the 107 win Houston Astros get swept in the World Series, it's a strong possibility, and here's why. Cole and Verlander have been bad and with Zack Grenkie going in game three the Astros chances are dwindling by the second. George Springer is a combined 2-8 in the Fall Classic so far and he's the leadoff man, that's bad.
But in my opinion the Astros will rebound and make a series of it, if they don't I will be very shocked, But right now the Astros are in Deep Trouble and everybody knows it. The Three best starting pitchers have been bad and the hitting is going nowhere and fast.
Bottom Line..
---