The Blue Jackets Stun the Lighting.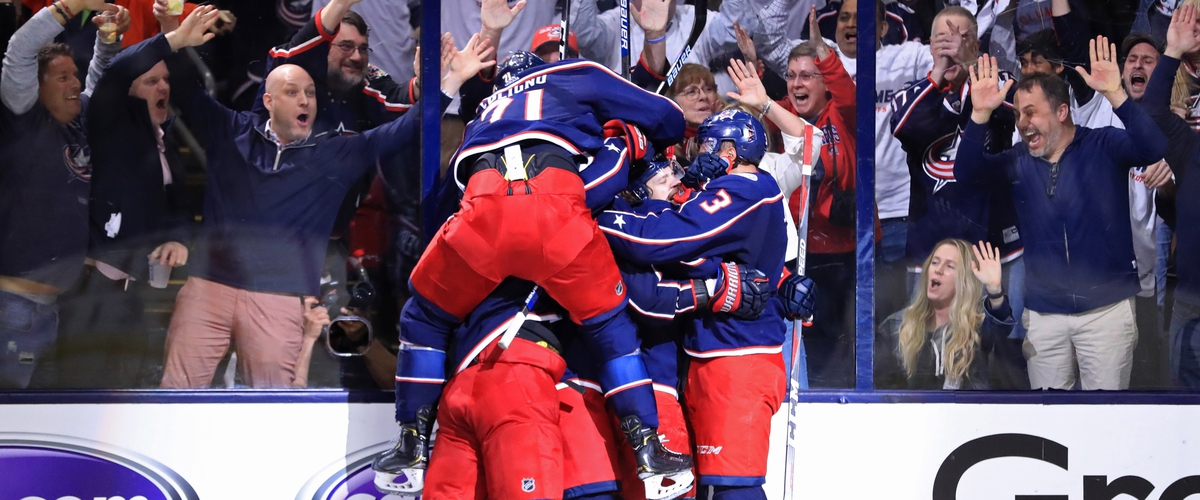 If Somebody Would Have told that The Columbus Blue Jackets, The 2nd Wild Card in the NHL Eastern Conference Would have Swept The President's Trophy Winner Tampa Bay Lighting in the First Round Of the NHL Playoffs I would have Said NO WAY!!!!!!!.
But By Golly It Happened The Blue Jackets Beat the Tampa Bay Lighting 7-3 in Game 4 of the Playoffs and Swept The Lighting Like they were nothing at all.
CBJ Goalie Sergei Bobrovosky, Said this after the Game. " I am Very happy for the Blue Jackets Franchise we're Moving on to the Next Round for the First Time In Franchise History."
Blue Jackets Head Coach John Tortorella Told His Players this is the First Step in Winning the Stanley Cup. This Is an Excellent Start But we Still Have to Finish the Job.
How Ironic Is it the John Tortorella, The Former Coach of the Tampa Bay Lighting, The Same John Tortorella Who took the Lighting to the Stanley Cup in 2004 would be the Man to Beat His Old Team in the First Round Of the Playoffs.
The Lighting Got the Beat Down of a Lifetime. Lighting Forward Nikita Kucherov Said this Sucks and I don't Know Happened and We got Stunned and Blindsided. Here's the Stat on Kucherov, he scored 128 points During the Regular Season But he got shutout of the Scoresheet until Game 4 Tuesday Night.
The Lighting are now Gone From the Playoffs. Now Here's My take The Tampa Bay Lighting Were the Team to Beat Going into the Playoffs. 62 Wins, 128 Points on the Season, The President's Trophy Winner and they Got Rocked In the First Round by a team that Just about 2 weeks ago were not even sure if they would make the Playoffs or not But the Blue Jackets We Out For Blood This Time after Getting Knocked out in the First Round In 5 Previous Playoff Series CBJ Were Fed Up and it Showed Against Tampa Bay.
So What's Next for the Blue Jackets, They Get the Winner of the Boston-Toronto Series and Right Now The Maple Leafs Are up 2-1.
---