NBA Playoffs 2018: LeBron James Takes Cavaliers To Second Round, Beats Pacers in Game 7, 105-101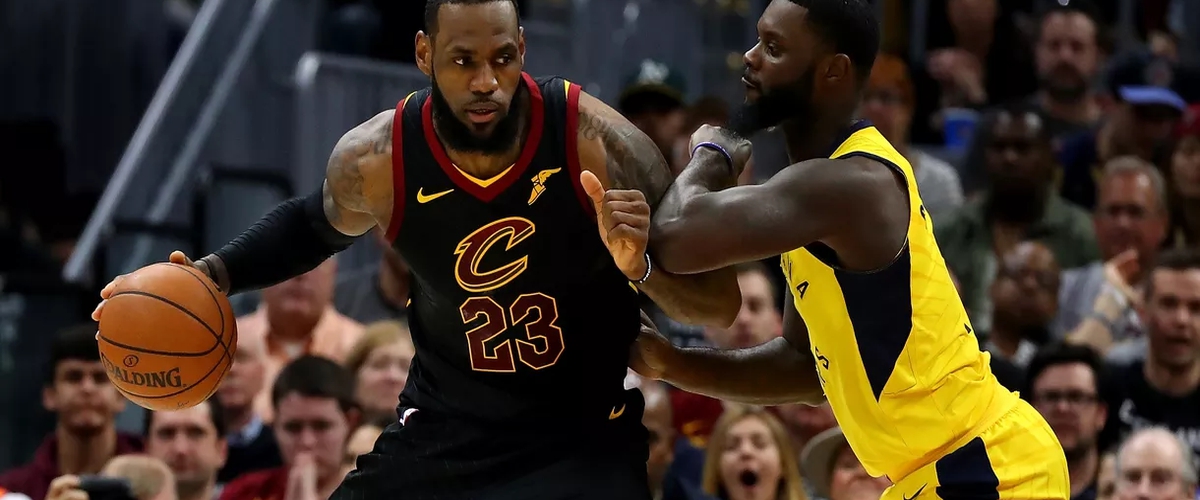 (Photo by Gregory Shamus/Getty Images)
LeBron James played 43 minutes, scored 45 points, and had nine rebounds, seven assists and four steals to carry the Cleveland Cavaliers to the next round, beating the Indiana Pacers, 105-101, in Game 7 of their Eastern Conference first-round series.
James admitted fatigue after the ordeal, telling reporters post-game that he was "burnt" following the battle with Indiana.
"I'm burnt right now," James said. "I'm not thinking about Toronto right now until tomorrow. I'm ready to go home. Can we? I'm tired. I want to go home."
Four other Cavaliers players scored in double digits, something that has not been happening often in this postseason. Tristan Thompson, who was surprisingly inserted in the staring five, gave a huge lift with a double-double of 15 points and 10 boards. Kevin Love scored 14 points on 4-for-8 three-point shooting.
J.R. Smith netted 11 points with three rebounds and two assists while George Hill, who was back from injury, came off the bench to score 11 points as well.
Pacers main man Victor Oladipo, who had 30 points, 12 rebounds, six assists, and three steals in Game 7, was all praises to LeBron after the match.
"Amazing," Oladipo said of James. "He did what he always does. It's not really shocking. He's the best in the world, and that's what the best does and now I gotta work to get on that level."
Indiana point guard Darren Collison had a huge night, scoring 23 points on 9-for-13 shooting, but it was not enough to lift the Pacers to the second round. Thaddeus Young had 14 points and 10 boards as a starter while Domantas Sabonis led the bench with 10 points and five rebounds.
The Cavaliers will face their long-time nemesis, the Toronto Raptors, in the next round. Cleveland has been 8-2 against Toronto in the last two postseasons, sweeping them in the second round last year.
However, the two teams are different from what they once were with the Raptors taking the top seed in the East after the regular season and LeBron arguably having the weakest lineup he had in the playoffs.
Game 1 for the Cavaliers-Raptors series is on Tuesday at the Air Canada Centre.
---