Last chance to register for NFL Concussion Settlement Benefits!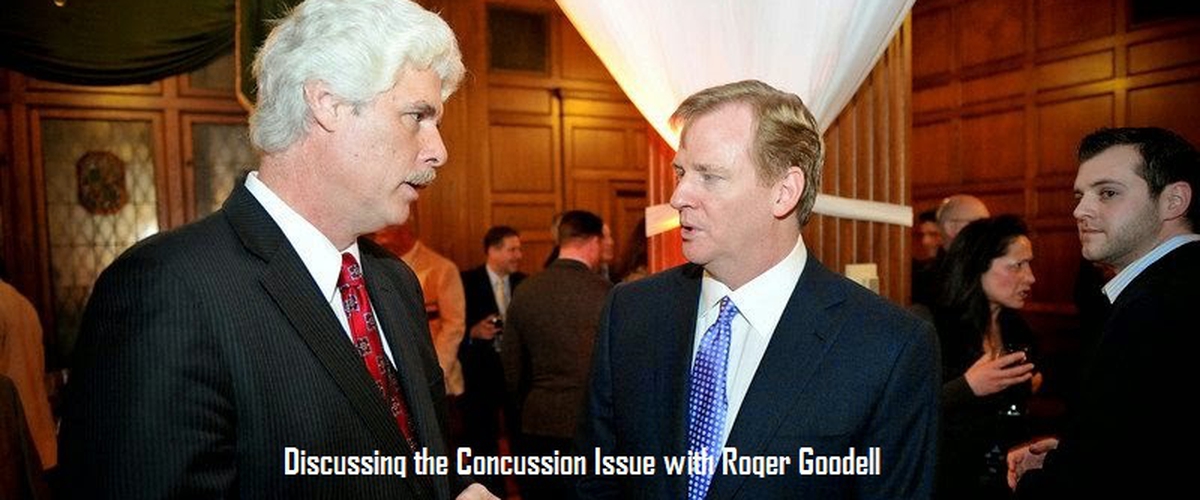 Former NFL players have until next Monday, August 7, 2017 to register for the NFL Concussion Settlement benefits. That's less than a week from now.
If you do not register, you will not be able to access the benefits of the Settlement, unless you can show the court a good reason for why you did not register before the deadline.
There are still a lot of former players that have not registered, but I should point out that in every class action settlement, there are a percentage of class members that never sign up for one reason or another.
I encourage all NFL Alumni Chapter Presidents and NFLPA Former Player Chapter Presidents to send an email to your members, reminding them about the deadline. Former players should also reach out to their alumni brothers that are not members of either organization.
Over 14,500 former players have already registered, and in many cases the attorneys that represent players have registered their clients. If you are represented by an attorney, please check with them to find out if they have already registered you for the Settlement benefits. If you are not represented by an attorney, you will need to register on your own.
It only takes about 5 minutes to register online. You can begin the process by clicking on this link: Registration You can also call the toll free number 855-887-3485.
Once you have completed the registration process, you will receive an email confirming your registration. Print out the confirmation and keep it in a safe place. You will need the ID number assigned to your case in order for you, or your attorney, to set up your Class Member Portal.
For any former players that may still be unsure about the benefits of the Settlement and other provisions, you can go to this link: Frequently Asked Questions, and see the answers to various topics including the reasons for the Settlement, criteria for Settlement Class Membership, and potential benefits of the Settlement.
For players that are not currently represented by an attorney, it is important for you to know that you do not need an attorney to register. There are a number of attorneys that are still soliciting former players and telling them that they should retain an attorney. That decision is totally up to you, but you need to know that some attorneys have misrepresented themselves and the claims process. Our attorneys and the court have been actively addressing this issue, as I reported here.
Just a few more thoughts.
There are quite a few former players that work for the NFL, or one of its member teams. If they are concerned that the NFL will frown upon their decision to register or file a claim, they should put that idea right out of their heads. The process is confidential. Some of the information - particularly the doctor assessment process - is protected under the HIPAA laws of the United States. It's ok for former players to reveal that they have registered, or have submitted a claim, but no one else associated with the Concussion Settlement can disclose that information publicly.
In my opinion, there is no good reason for not registering. Even if you don't believe you are currently suffering from any cognitive impairment, you never know what the future may hold. Former players are much more likely, than the general population, to develop dementia, ALS, Parkinson's and Alzheimer's Disease.
I should also note that even though a post-mortem diagnosis of CTE is not currently a compensable disease for the families of players that died after the Settlement received final approval, the NFL and our lawyers must review the science and research on this issue every 10 years. I know that does not sit well with many players and family members that wanted those provisions included the Settlement, but currently there is no way to diagnose CTE in living players.
That could change.
I am part of the Boston University Diagnose CTE Research Project funded by the National Institute of Health. The study is designed to develop and refine methods of diagnosing Chronic Traumatic Encephalopathy during life and to examine risk factors for CTE. The DIAGNOSE CTE Research Project is a multi-center, multi-disciplinary, 7-year study. To date, about 25 former players, including myself, have undergone testing and assessments to help the researchers and clinicians come up with a reliable test, but they still need 100 more former players to be a part of this study.
I think we will have a reliable test within 10 years. But for now…..it's time for you to protect yourself and your family, and it will only take you a few minutes.
After almost 5 years of litigation and negotiation, it would be a shame if some players were locked out of the benefits of the Settlement just because they didn't take the time to register.
As my head coach, Chuck Knox used to say, when talking about bad things happening to players - "Don't let it be you! "