Columbus Blue Jackets Report at All-Star Break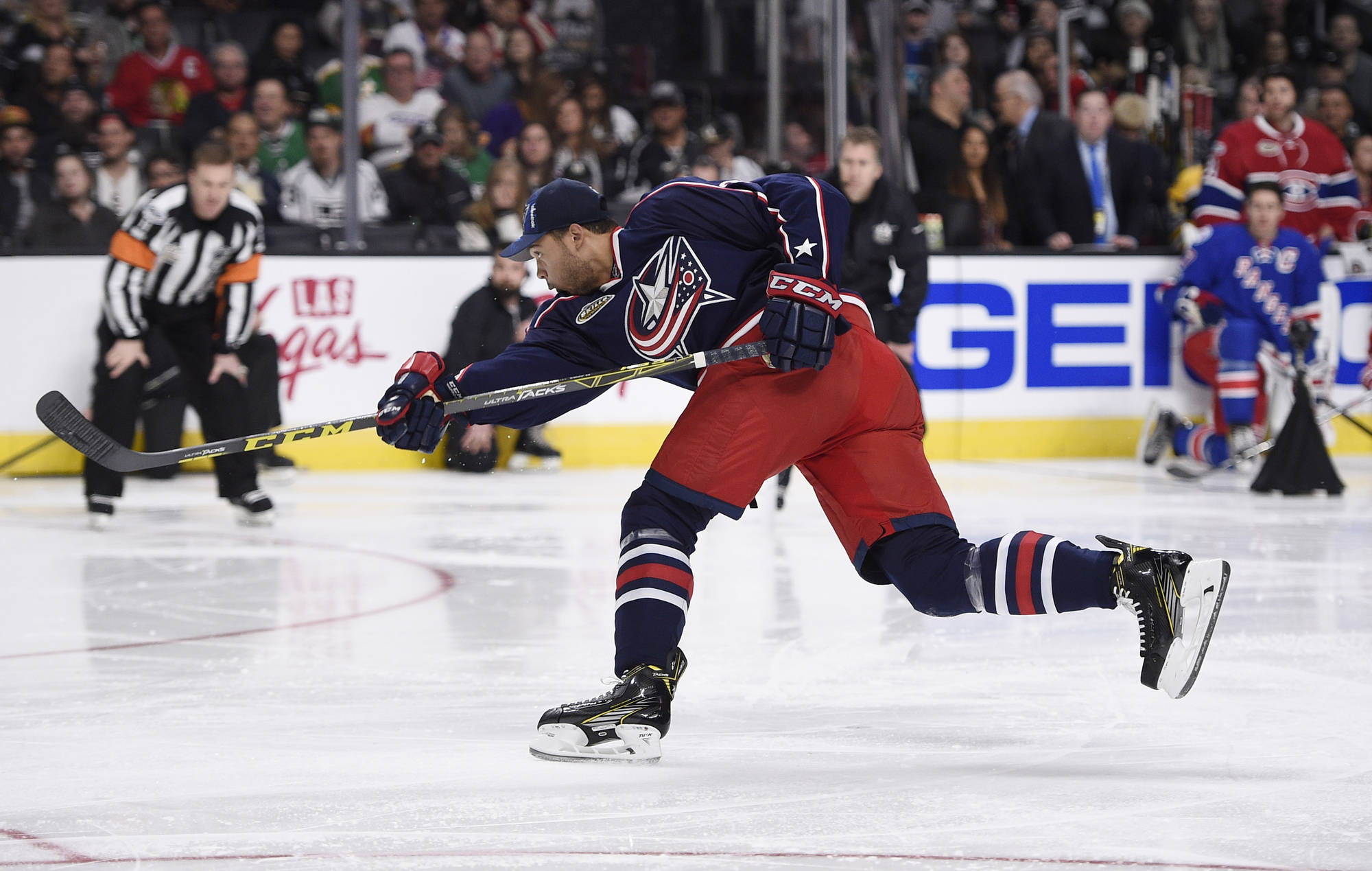 Kelvin Kuo-USA TODAY Sports
The Columbus Blue Jackets had one of the worst records in the NHL last season. Head Coach John Toratella wanted them to be a better hockey club this season. They lost the first couple of games in the season, and Columbus thought they were heading in the wrong direction once again.

Well, they did score 10 goals in a game this season against the Montreal Canadiens and 8 against the St. Louis Blues. At one point during the first half of the season, they won 16 consecutive games. The streak was broken by the Washington Capitals.

Columbus sits in 2nd place in the Metropolitan Division with a 32-12-4 record with 68 points. They have scored 160 goals and given up 114 goals so far this season.

With Sergei Bobrovsky being sidelined last season, it is understandable why they struggled. This season, he has been a difference maker. Bobrovsky is 28-9-2 with a 2.10 GAA .929 save percentage and 3 shutouts. Columbus has to keep this guy in healthy in order for them to make a deep postseason run.
Columbus seems to struggle when he doesn't play in net. They waived backup goalie Curtis McElhinney, who isn't really reliable. Anton Forsberg started a game and he struggled, so they sent him back down to the minors. Joonas Korpasilo is serving the back up goalie role. He struggled in his appearance, but Columbus bailed him out by scoring 7 goals against Ottawa.
Cam Atkinson leads the Blue Jackets with 24 goals and 22 assists this season. Alexander Wennberg has 8 goals and 32 assists. Nick Foligno has 17 goals and 22 assists so far this season. Brandon Saad has 16 goals and 19 assists. Saad has playoff experience and he won 2 championships with the Chicago Blackhawks.
Rookie defenseman Zach Werenski has 8 goals and 21 assists so far this season. The other top defenseman on the team Seth Jones, has 7 goals and 17 assists.

Columbus is ranked 1st in the NHL on the power play with a 25% rate. They are ranked 8th in the NHL on the penalty kill with a 83.6% rate. They need to stay focused in the second half of the season because Columbus is a young team.

---