Ohtani's Underwhelming Start: Worrisome or Growing Pains?
Angels starting pitcher Shohei Ohtani showed out in his first two starts in the majors before being hit hard by the Red Sox Tuesday, exiting after just two innings of work with a blister on the middle finger of his pitching hand.
After the game, through his translator, Ohtani said "The blister actually developed in my last start, after I was done with my last start, people took a look at it and felt it would be fine for today. I also felt the same way."
Unfortunately, that was not the case and Ohtani ultimately struggled with his command. According to Mike Scioscia, he is hopeful Ohtani will make his next start and can still hit for the team. But now the question is, should last night's start be worrisome or is it just growing pains for the rookie from Japan?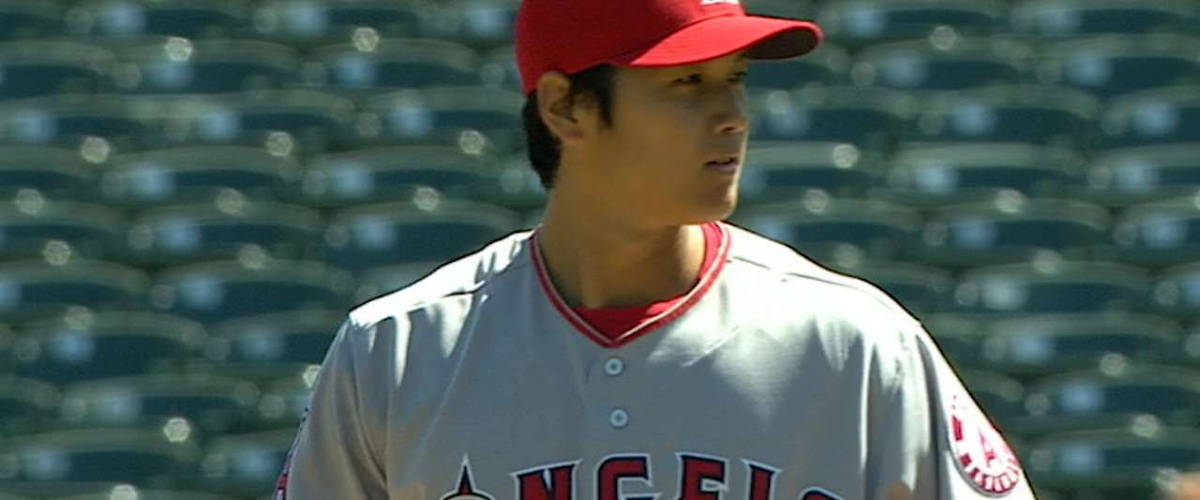 Spring Training Struggles
The "Babe Ruth of Japan" had a rough start to his career in the majors during Spring Training. Known for his ability to both pitch and hit, expectations were high for Ohtani going into in rookie year. However, he struggled mightily in his two starts against the Milwaukee Brewers and Colorado Rockies. In his Spring Training debut, he went 1 1/3 innings of work against the Brewers, giving up two runs (one earned) on two hits, while striking out two, and walking one. By the time his next start rolled around in mid-March, he performed even worse. This time in 1 1 1/3 innings of work, he gave up seven earned runs on seven hits, striking out three, and walking one.
His performance in Spring Training on the hitting side was just as awful. In 11 games, Ohtani recorded four hits in his 32 at-bats, good for an average of .125, he also had one RBI and three walks. The small sample size of Ohtani's pitching and hitting was less than stellar and raised questions of if he should be sent down to the minors to start the season or if he was ready to make the move to the majors. But then came the regular season with Ohtani on the Opening Day roster.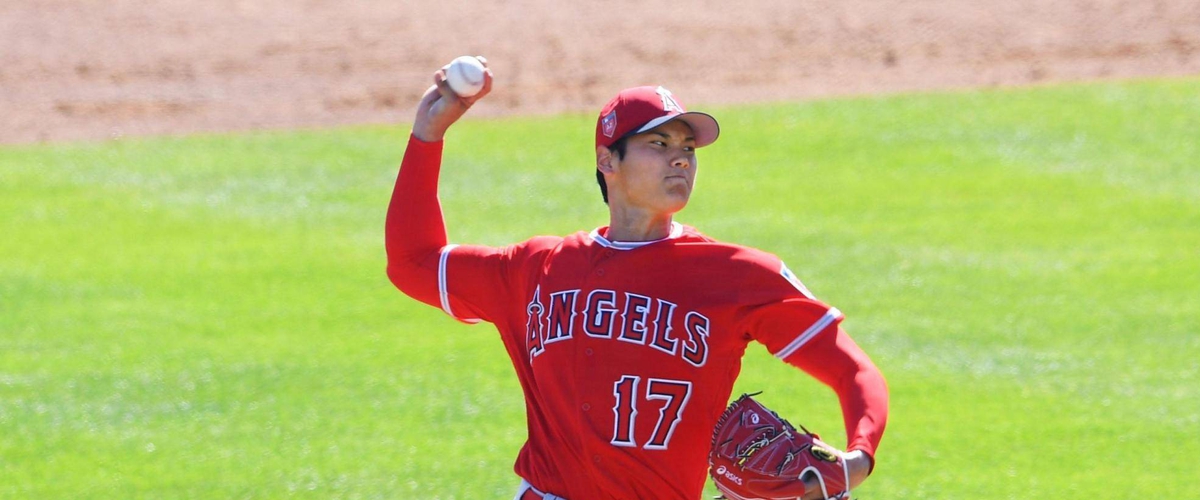 Dazzling Debut
Ohtani has been off and running to start the 2018 regular season, giving Angels fans hope that he is the real deal, In the eight games he has been a designated hitter, he has batted .367 (11-for-30), recording a hit in seven of those games. In addition, he has hit three home runs and driven in 11 runs for the Angels offense. The Angels are 7-1 when Ohtani is in the starting lineup this season. He is often not used in the lineup the day before or after he pitches and as stated earlier he expects to continue to bat despite the blister on his middle finger.
Up his start on Tuesday, he had been equally as impressive on the mound in his first two starts. However, those two starts came against the Oakland Athletics, a team that many would argue is not challenging to face. In his debut against Oakland, Ohtani got the win while letting up three runs on three hits, striking out six batters, and walking just one. Seven days later, he took the mound against Oakland again. This time he took a perfect game into the 7th inning before letting up a single to shortstop Marcus Semien with one out. He improved to 2-0 after pitching seven innings of one hit ball, allowing no runs, striking out 12 batters, and walking just one in an Angels 6-1 win.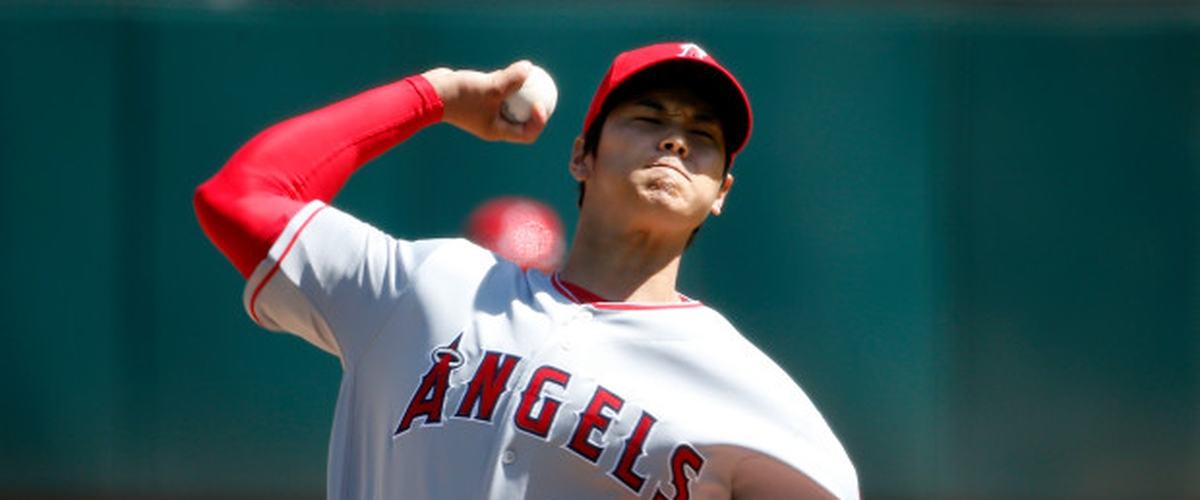 Shocked by the Sox
Ohtani gave up a leadoff home run to Red Sox outfield Mookie Betts in the first inning and struggled the rest of the night. He fell behind 1-0 in the count with 7 of the 12 batters he faced, something you do not want to do as a pitcher. In his two innings of work, he gave up three earned runs on four hits while walking two and striking out one. A vastly different performance than what we saw of Ohtani in his first two starts against Oakland.
Similar Situation: Rich Hill
It goes without question that blisters can have an effect on the ability of a pitcher to have his command or perform in a game. Starting pitcher Rich Hill of the Dodgers has dealt with a similar problem since his reemergence into the league in late 2015 with the Red Sox. In 2016 with the Athletics, Hill was forced to leave his start after just five pitches due to the blister on his left middle finger becoming aggrevated. This occurred again in 2017 with the Dodgers when he was forced to leave a game due to a blister on the same finger. He finished that game against the Diamondbacks having gone just three innings, giving up two runs on five hits, walking two, and striking out two. The blister issue has landed him on the disabled list multiple times.
But when Hill is not dealing with blister issues, he has proven to be a reliable starter the past two years. He posted a 2.12 ERA for the Athletics and Dodgers in 2016 with a 12-5 record in 20 starts then followed it up with a 12-8 record pitching for the Dodgers in 2017 with a 3.32 ERA in 25 starts. So far to begin the 2018 season, Hill has started three games, going 1-1 with a 6.00 ERA. He is currently on the 10-day disabled list as a precaution with a what is described as inflammation of his left middle finger.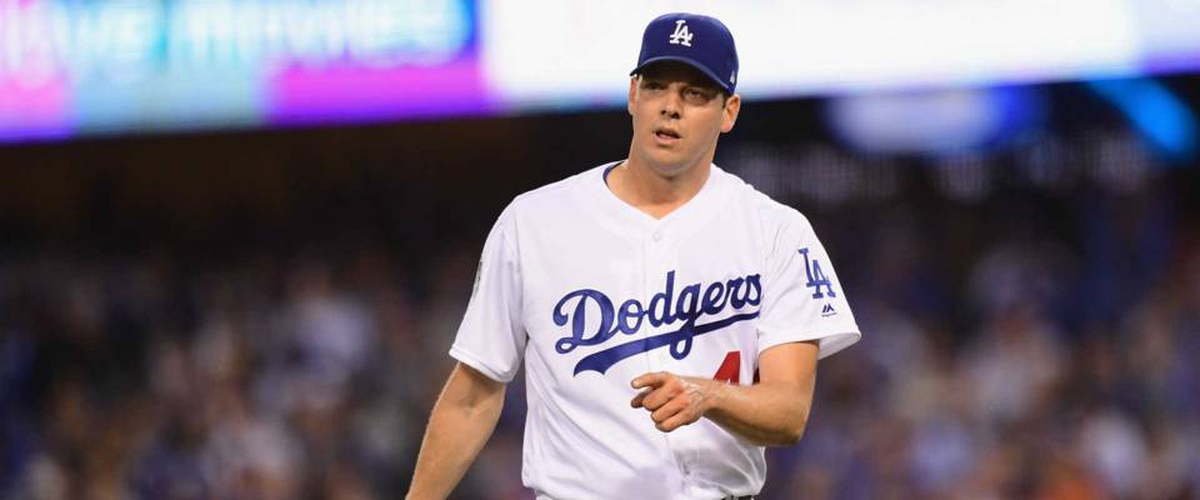 Take on Ohtani: Growing Pains
Personally, I believe Shohei Ohtani is simply going through growing pains in the majors. While obviously his situation is different from Rich Hill in that he is in his
first season coming over from Japan, I think he will right the ship. Ohtani said after the game, "My splitter, I didn't have good command of that. My fastball, I didn't feel off my fingertips. Same with my slider." This could very well be due to the blister he said developed on his right middle finger during his last start.
When the blister has healed and he pitches again, I believe the Angels will get the Shohei Ohtani they saw in his first two for the team. Ohtani's command and dominance in his first two starts should not be so quickly forgotten even though it was against the Athletics. His impact on both sides of the ball has been felt to start the season and he has helped propel the Angels to a 13-5 record. They are 9-2 when he is in the starting lineup or on the mound and currently 1st in the AL West by 1.5 games over the defending champion Houston Astros.
Prediction: Ohtani wins 12-15 games as a starter with an ERA around 3.50
Questions or comments? Follow @mtvhottakes on Instagram to know when new stories are posted and for more contact information.