The Downfall of Matt Harvey: Can Harvey Rebound after Move?
It was July 26th, 2012 and 23-year old Matt Harvey was set to make his pitching debut for the New York Mets as they got ready to take on the Arizona Diamondbacks. Four pitches into his Major League career he struck out Gerardo Parra on an 89 MPH slider and began the start of a dazzling debut. The right-hander went 5 1/3 innings that day, allowing no runs on three hits, walking three, and striking out 11 which was a Mets record for most strikeouts in a debut. He also went 2 for 2 at the plate and the Mets won the game 3-1, giving Matt Harvey his first career win in the Major Leagues.
Fast forward to 2018, Harvey has been demoted to the bullpen after four starts and an 0-2 record with a 6.00 ERA. In his final start before the demotion, he went six innings giving up six earned runs on eight hits, striking out four, and walking one in a Mets 12-4 loss to the Atlanta Braves. If there was any bright spot of this start, it was Harvey retiring 11 of the final 12 batters he faced before being replaced by Jerry Blevins in the seventh inning. But with Jason Vargas cleared to pitch for Triple-A Las Vegas on rehab assignment, Mickey Callaway decided it would be best for Harvey to be moved to the bullpen and Vargas to replace him next week. Can Harvey prove he deserves to be in the rotation again and return to his All-Star form?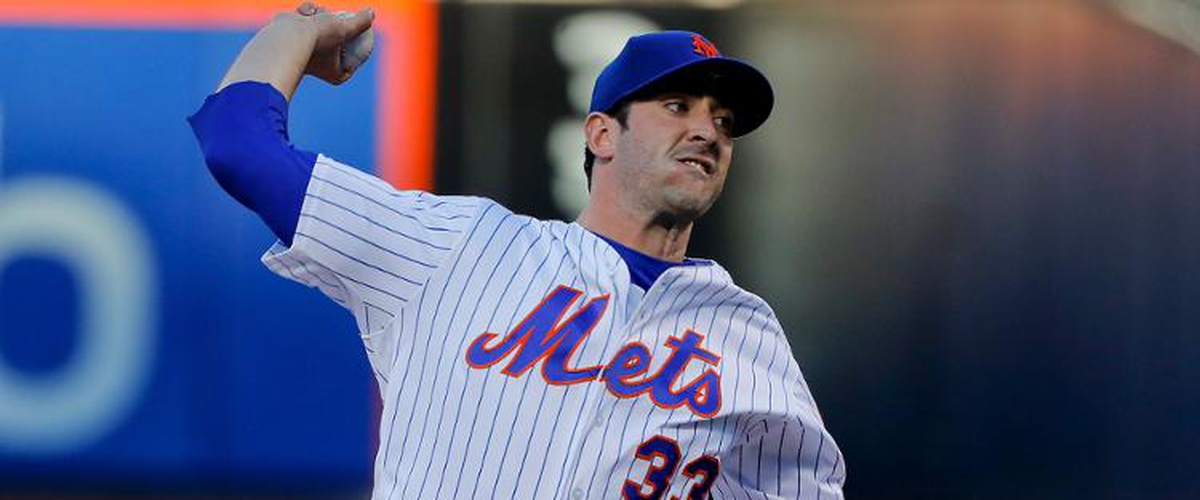 Harvey's All-Star Season
In 2013, Harvey's first full season with the Mets, he was named to the National League All-Star team for the All-Star Game at Citi Field. He was named the starter by manager Bruce Bochy and became the first pitcher since Roger Clemens in 2004 to start the All-Star Game in their home ballpark. He went two scoreless innings and the American League All-Stars won the game 3-0. Out of his 26 starts that season, Harvey allowed one run or less in 14 of them and struck out ten or more batters in six. He finished the season with a 9-5 record and a 2.27 ERA.
That season, Harvey could have posted an even better win-loss record. In seven of the starts in which he allowed one run or less, the Mets failed to give him run support and despite Harvey giving seven plus innings of quality pitching in a majority of them, he would recieve a no decision. But by the end of August, the injury bug hit Harvey, cutting his season short.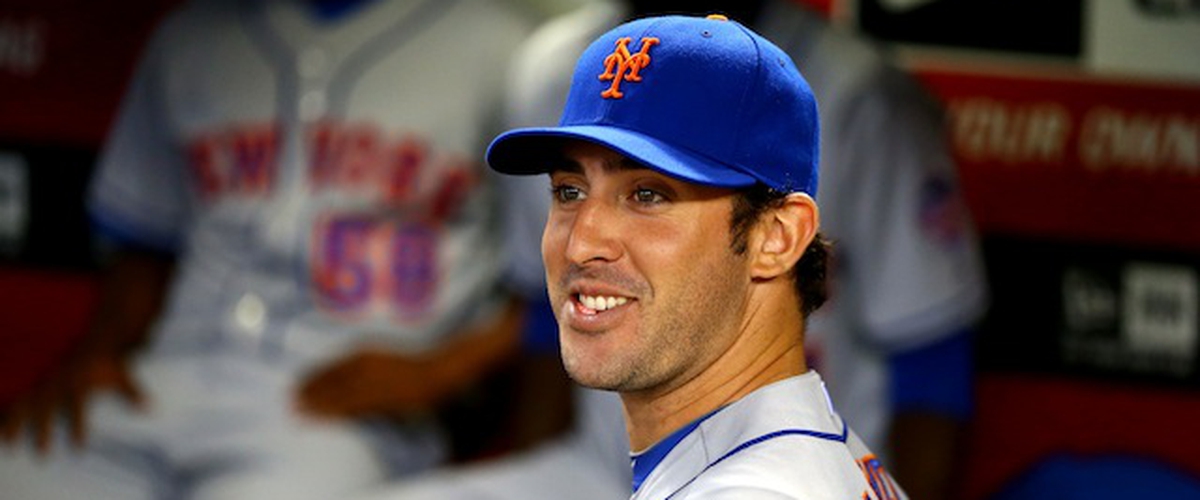 Return from Tommy John Surgery
Harvey was diagnosed with a partially torn ulnar collateal ligament in his right elbow, shutting him down for the season. After originally hoping to go through rehab for the injury, he opted for Tommy John surgery and would miss the entire 2014 season. He rebounded in 2015 posting a 13-8 record with a 2.71 ERA in 29 starts and the Mets were playoff bound.
Harvey made his playoff debut in Game 3 of the National League Division Series against the Los Angeles Dodgers and got the win in the Mets 13-7 victory. He went five innings giving up three runs (two earned) on seven hits, striking out seven, and walking two to lead the Mets to a 2-1 edge in the series. New York would advance and Harvey would start Game 1 of the National League Championship Series against the up and coming Chicago Cubs team and would not disappoint. Yet again he led the Mets to a victory going 7 2/3 innings giving up two earned runs on four hits, striking out nine, and walking two as the Mets took Game 1 by a final of 4-2.
The Mets would move on to the World Series for the first time since 2000 and Harvey would get the start in Game 1 against the Kansas City Royals. The Mets took a 3-1 lead in the game, but Harvey would allow two runs in the bottom of the sixth inning to knot it up at three a piece. He exited the game after that inning, getting a no decision in an eventual 5-4 loss in 14 innings, that put the Mets down 1-0 in the Fall Classic. The Mets turned to him again in Game 5, a win or go home situation in which he held strong for eight innings. After a leadoff walk and stolen base by Lorenzo Cain, Harvey gave up a double to Eric Hosmer, cutting the score to 2-1 which ended his night on the mound. Jeurys Familia entered the game and gave up the tying run, the Mets would lose the game and the series in 12 innings by a final of 7-2. Harvey finished the postseason with a 2-0 record in four starts and a 3.04 ERA to cap off a strong 2015 campaign coming off the surgery.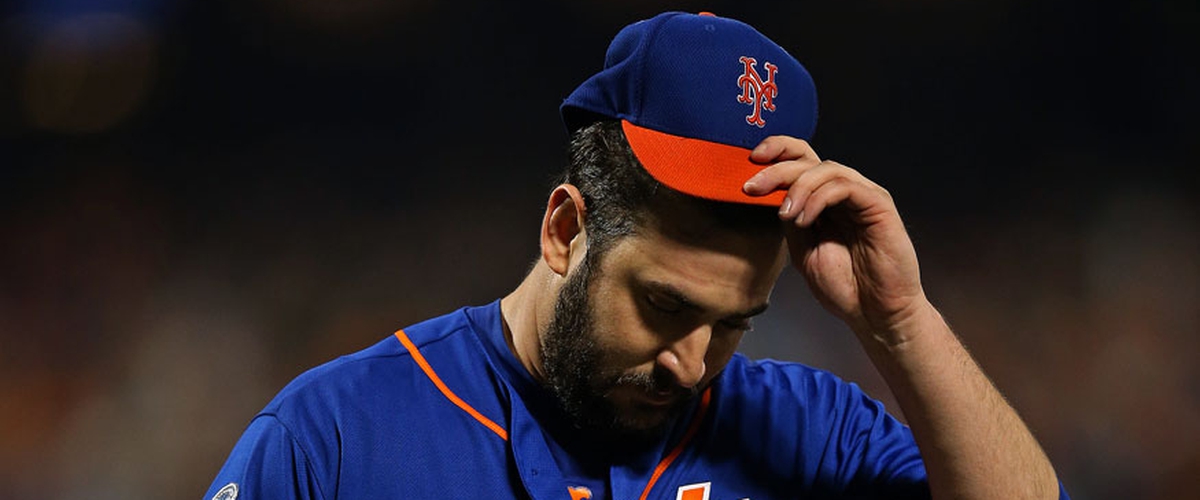 Season-Ending Surgery, Slump Slogs On
After a promising 2015 season, Harvey was less than stellar to follow it up in 2016 with the Mets. He struggled mightily going 4-10 with a 4.86 ERA, his season was cut short in July due to another injury. In his July 4th start, he went 3 2/3 innings against the Miami Marlins giving up six runs (five earned) on 11 hits, striking out four, and walking none. After being pulled from the game, Mets manager Terry Collins said of Harvey that "He came in the training room afterward and said, 'My shoulder is dead. My arm is dead. There's no energy there. I couldn't feel the ball.'" Four days later, he opted to undergo season-ending surgery after tests showed that he had symptoms of thoracic outlet syndrome. This is a condition that SportsIllustrated.com called, " a condition that results from excess pressure on the nerves or blood vessels between the rib cage and collarbone that can cause pain in the shoulder and neck." His agent Scott Boras told ESPN at the time that the injury was the reason for Harvey underperforming during the season.
However, the struggles continued right into the 2017 season as Harvey was largely inconsistent throughout a majority of the year. After making 13 starts and posting a record of 4-3 with a 5.25 ERA, he was sent to the disabled list for half of June and all of July. This time it was an stress injury to the scapula bone in his right shoulder. When he came back in September, he gave up seven runs on eight hits, striking out three in just two innings of work. The rest of September continued to be mired with inconsistency and Harvey finished the season 5-7 with a 6.70 ERA. As mentioned earlier, this has continued into the 2018 season and now Harvey has been moved to the bullpen.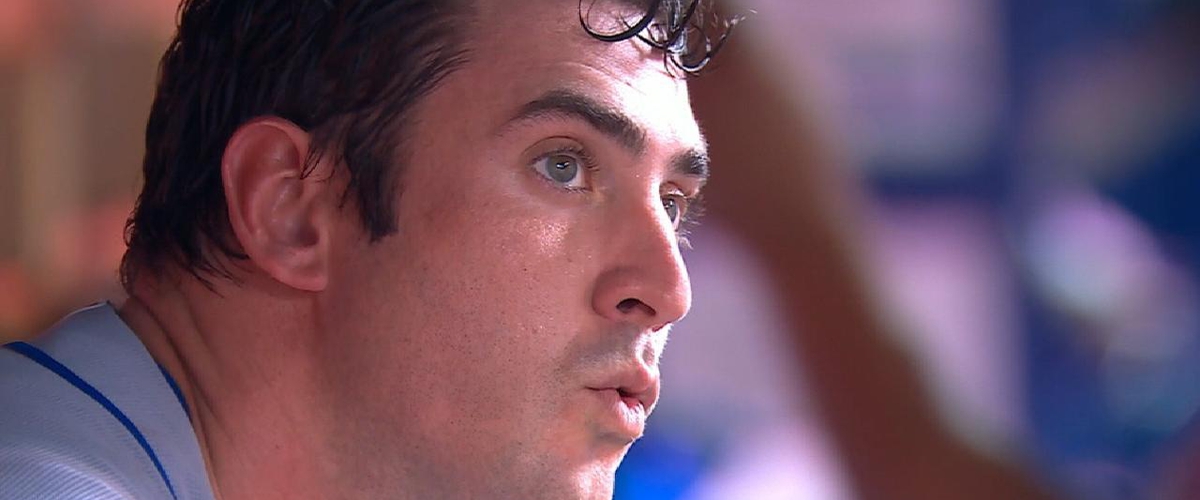 Harvey's Path Back to the Starting Rotation
Harvey is not the first pitcher to be moved to the bullpen after a string of inconsistent performances as a starter. Another example was the New York Yankees and their current ace Luis Severino back in 2016. Severino had a decent rookie year after his August 2015 call-up going 5-3 with a 2.89 ERA, but 2016 was a different story. He started the season 0-6 with a 7.46 ERA and was demoted to Triple-A. Upon his return in July, he pitched out of the bullpen for three games giving up no earned runs (one run) on one hit in 8 1/3 innings of work. The Yankees attempted to move him back into a starting role where he struggled again in two straight games, earning him a spot in the bullpen where he flourished for the rest of the 2016 season. But fast forward to 2017, Severino became the ace of the Yankee rotation after an impressive Spring Training and still holds that spot a year later.
If Matt Harvey wants to make it back into the Mets starting rotation the way to do it is simple. Just like Severino did with the Yankees, he needs to make his contributions felt in the bullpen by producing quality innings and proving that he can get batters out without giving up runs. A stint in the bullpen could be good for Harvey in that it can help him get his stuff back so he has a chance to regain his 2013 All-Star form for the Mets. Personally, I believe this move will benefit Harvey in that it will allow him to gain confidence in his pitching over fewer innings of work which I believe will allow him to work back into a rotation spot should he excel in the pen. Even if he cannot return to the level he was at in 2013, him proving himself in the bullpen, working his way back into a starting role, and producing quality outings will give the Mets a huge boost to their pitching staff.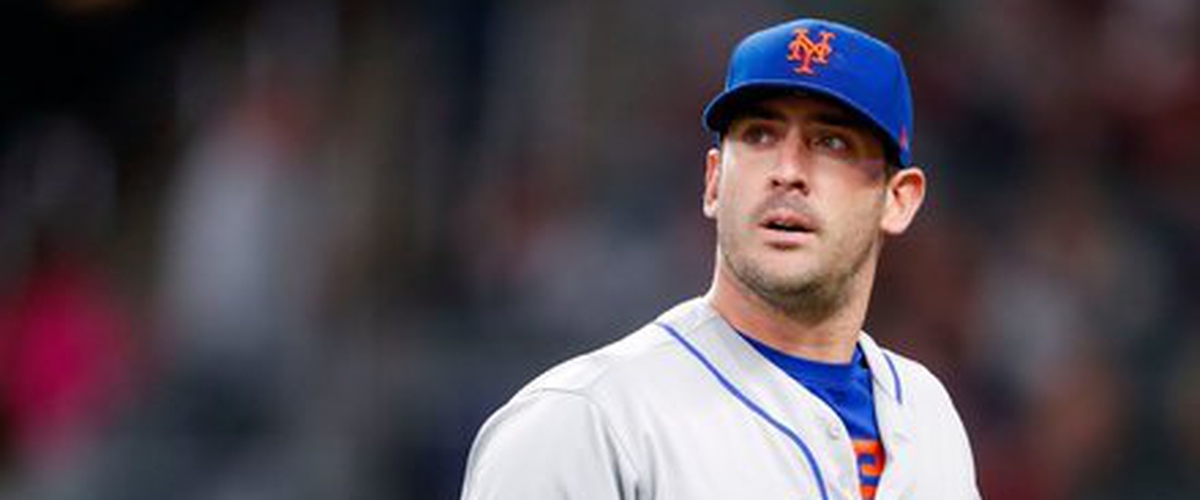 Questions or comments? Follow @mtvhottakes on Instagram and now on Facebook to know when new stories are posted and for more contact information.
---