Paul George Opts Out of Thunder Contract, Becomes Unrestricted Free Agent
On Thursday morning, Adrian Wojnarowski reported that Paul George will opt out of his contract with the Oklahoma City Thunder which will make him a free agent this summer. Given George's level of skill and talent, it is without question he will be pursued by any and every team. But in the case of George, there is one team that espeically sticks out to him which is the Los Anegeles Lakers.
George expressed his desires prior to last season to join the Lakers in June 2018 after he would opt out of his deal at that time. This happened before his trade from the Indiana Pacers to Oklahoma City where he ultimately joined forces with Russell Westbrook and Carmelo Anthony. While the Thunder were taken down in the first round against the Utah Jazz in six games, George seemed to like his time in Oklahoma City with one of the biggest reasons being Russell Westbrook.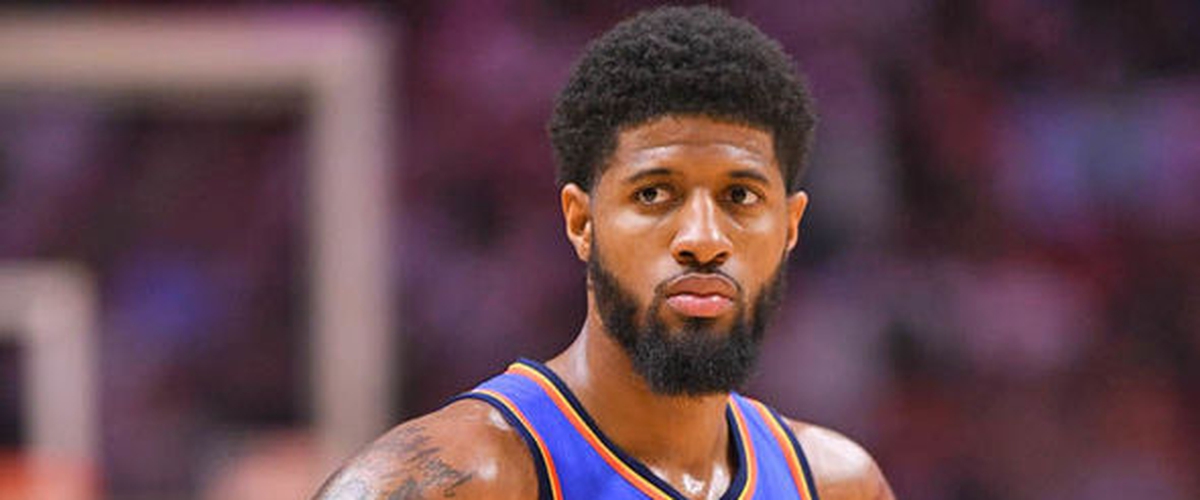 In an interview with ESPN's Rachel Nichols, George said, "Russ is the reason why this decision is becoming even more easier to make...the fact Russ had my back, that's my guy forever, and it's more apparent what this [free agency] decision needs to be made when it comes down to it." This is definitely a positive sign for the Thunder as they move forward and free agency approaches.
Keep in mind, Carmelo Anthony just opted-in on his contract with the Thunder for next season and Russell Westbrook is with the Thunder for the long haul. While the trio struggled at times this past season, perhaps having them all back again for another year could help them figure out what works best and they can attempt another run at the playoffs again next season together.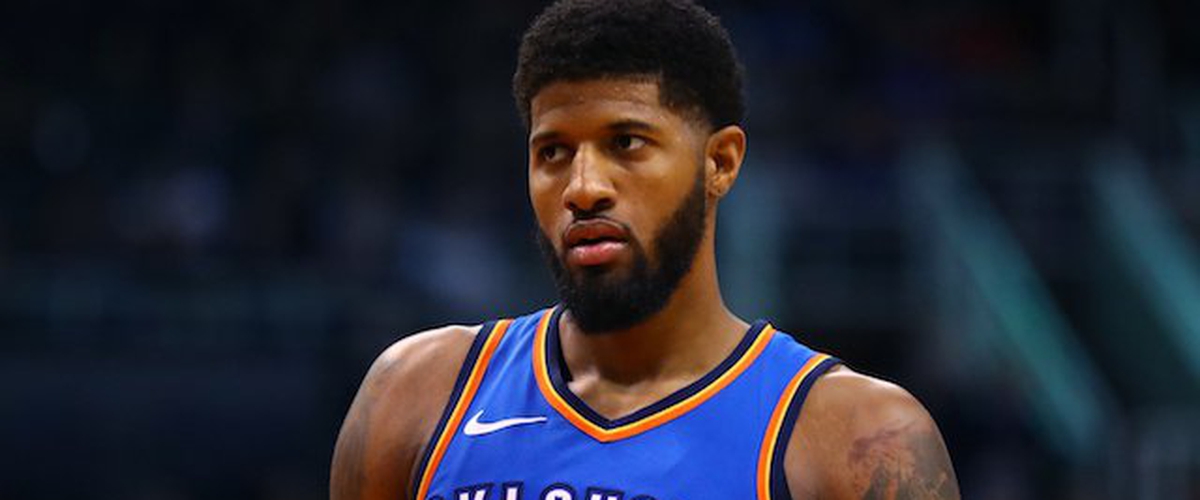 Whether George plans on returning to the Thunder or not, his decision to opt out of his final year seemed likely. With the five-time All-Star able to sign a contract starting at $30.9 million for next year, it makes sense he would want the bigger money and he has earned it with his play in recent years since the broken leg back in 2014. It is just a matter of where he will earn that money should it be on the Thunder, Lakers, or another team.
However, George's decision could potentially impact where other players decide to go to next year. Obviously the biggest free agent of the summer is LeBron James if he chooses not to accept the final year of his contract, but where George goes could affect where LeBron decides to head as well. James clearly wants to win titles and where he chooses to take his talents next season will likely depend on the amount of star power any given team has to offer.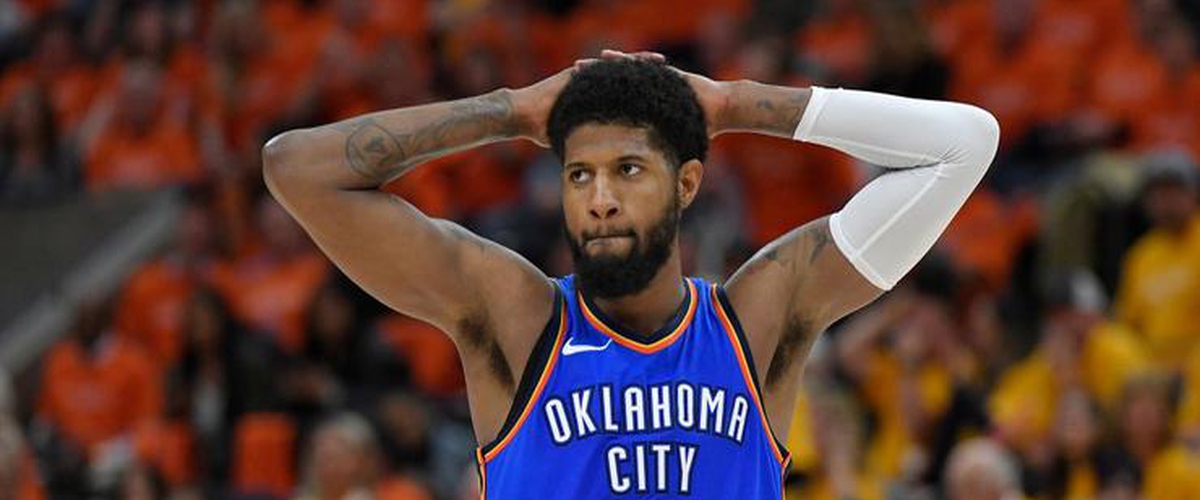 Look at it this way. If George decides to sign on with the Lakers, a team he has raved about playing for in recent years since it is his hometown then LeBron could be more likely to sign with the Lakers this offseason. Let us not forget about L.A. wanting to trade for Kawhi Leonard either, should they miss on George and still trade for Leonard, that could be enough to entice LeBron to head to the Lakers. In a dream scenario for Los Angeles, they would be able to sign George, trade for Leonard, and then sign James. Without a doubt getting both George and Leonard in the same uniform would put LeBron in the same spot as that duo.
But as lovely as that sounds, it can be equally as bad if the Lakers are unable to land Leonard or George. If neither one ends up on the Lakers, the chances of LeBron going to L.A. are slim since they would not have the star power he desires to win a championship. In a more likely scenario, King James would end up then signing with the Cavaliers again, potentially trying to work something out with the Rockets, or another team he could contend with right away.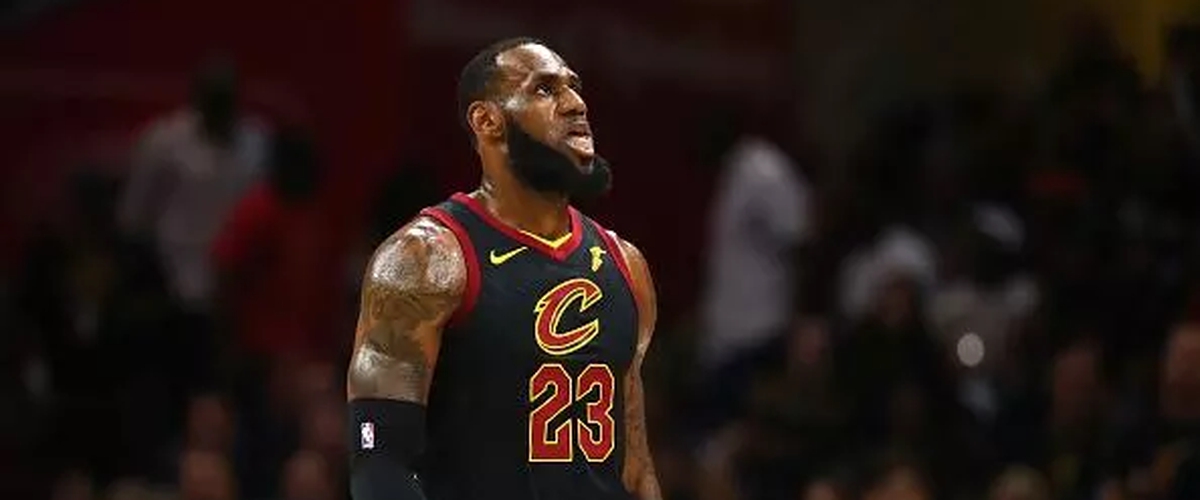 At the end of the day, the decision of Paul George could ultimately shape what goes on for the rest of the upcoming free agent frenzy. Where LeBron goes could ultimately rest on what happens with George and whether he goes to Oklahoma City or Los Angeles. Even a Kawhi Leonard trade to L.A. could end up shaping what George chooses to do and then ultiamtely impact LeBron's decision. There are plenty of scenarios that could play out in the next few days as we head towards free agency, it is all a matter of which free agent starts the Domino Effect. The only thing that is for certain is players will be shifting around in a frenzy, the question is where they will go next.
Questions or comments? Send an email to [email protected] and follow @mtvhottakes on Instagram and Facebook to know when new stories are posted.
---