Quick Pitch: Mark Reynolds, All-Star Game, and Blake Snell
We had a wild weekend in Major League Baseball that was topped by some big stories for America's favorite pasttime. Today on MTV's Hot Takes, we take a look at Mark Reynold's historic weekend, the 2018 MLB All-Star Game rosters, and if Blake Snell was an All-Star snub this year.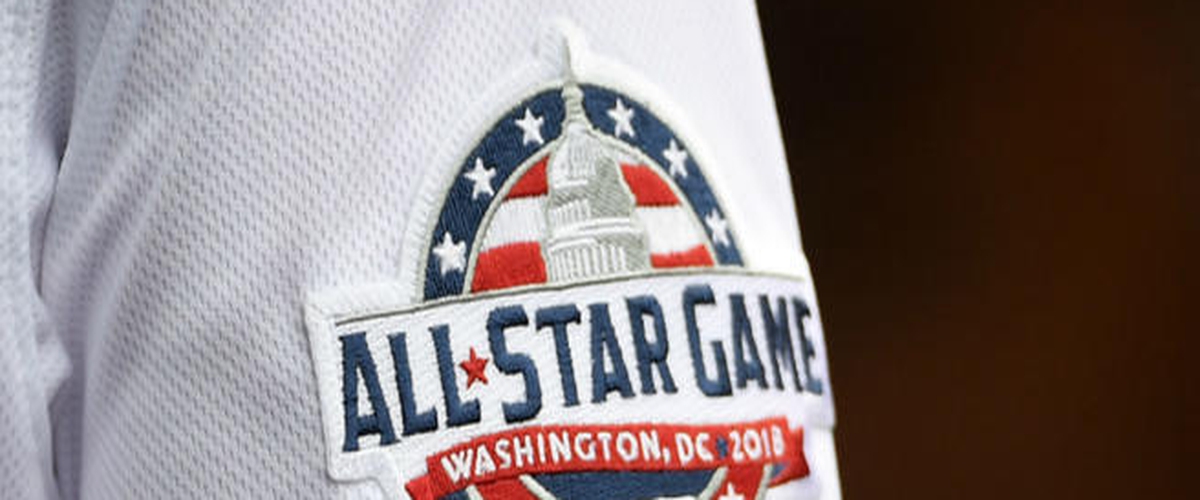 Mark Reynolds Makes History
On Saturday, the Washington Nationals' Mark Reynolds made Major League Baseball history as the 15th player to record 10 RBIs in a single game. He went 5-for-5 against the Miami Marlins with two home runs, a double, and two singles to help lead the Nats to an 18-4 win. But Reynolds was not done continuing his historic weekend as he came in to pitch for the Nationals on Sunday as they trailed 10-2. Reynolds faced one batter which was pinch hitter Bryan Holaday, he got him to ground out to first which ended the inning. ESPN.com reports that it Reynolds was the third player to have a 10-RBI game and a pitching appearance in their career and just the second player to do both in the same season.
The only other player to record a 10-RBI game and pitch in the same season was Scooter Gennett who did so last season. ESPN.com does also note that Reynolds is the first player to have a 10-RBI game and pitch on back-to-back days. After pitching on Sunday, Reynolds said, "Home plate looked a mile away. Just trying not to hit anybody. A little nerve-wracking, but I always wanted to do it. It was a cool experience." Needless to say, but Reynolds had one heck of a weekend for the Nationals as he now boasts a 0.00 ERA and is hitting .300 on the season. Move aside Shohei Ohtani, there is a new sheriff in town!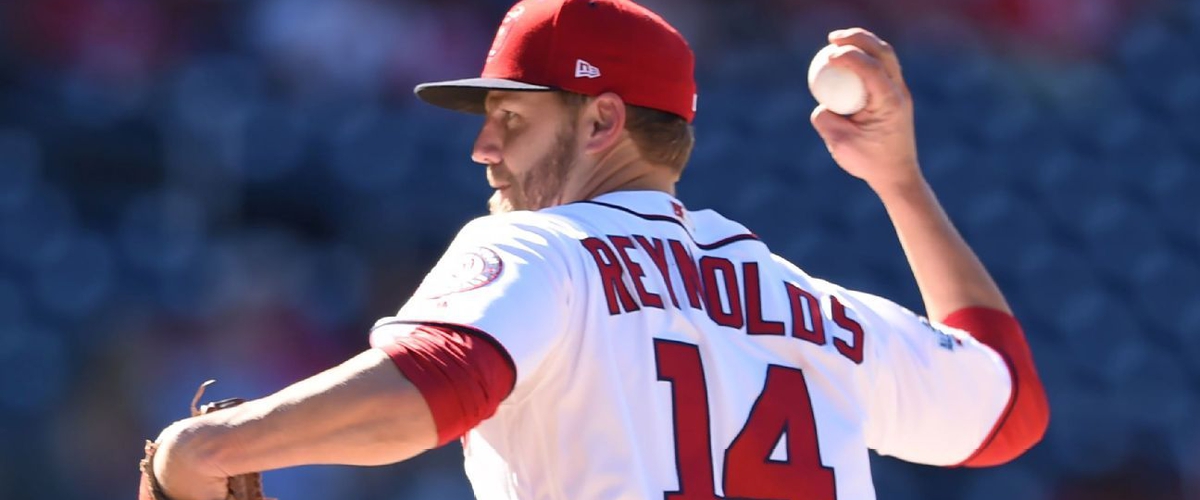 All-Star Rosters Announced
On Sunday, the All-Star Game rosters were announced for the American League and National League as well as the candidates for the final vote. The 2018 MLB All-Star Game will be played in Washington D.C. at Nationals Park next Tuesday at 8:00 PM EST on FOX. While there were a few snubs (one of which we will address in a moment), there is also a ton of talent on these rosters which should make for an exciting exhibition game this year. The following two All-Star rosters and their format come from sportingnews.com:
American League All-Stars
Catchers: Wilson Ramos, Tampa Bay Rays; Salvador Perez, Kansas City Royals
Infielders: Jose Abreu, Chicago White Sox (First base); Jose Altuve, Houston Astros (Second base); Manny Machado, Baltimore Orioles (Shortstop); Jose Ramirez, Cleveland Indians (Third base); Francisco Lindor (shortstop), Alex Bregman, Houston Astros (Third base); Gleyber Torres, New York Yankees (second base); Mitch Moreland, Boston Red Sox (First base)
Outfielders: Mookie Betts, Boston Red Sox; Aaron Judge, New York Yankees; Mike Trout, Los Angeles Angels of Anaheim; Michael Brantley, Cleveland Indians; George Springer, Houston Astros; Mitch Haniger, Seattle Mariners; Shin-Soo Choo, Texas Rangers
Designated hitter: J.D. Martinez, Boston Red Sox; Nelson Cruz, Seattle Mariners
Pitchers: Justin Verlander, Houston Astros; Corey Kluber, Cleveland Indians; Luis Severino, New York Yankees; Trevor Bauer, Cleveland Indians; Chris Sale, Boston Red Sox; Gerrit Cole, Houston Astros; Edwin Diaz, Seattle Mariners; Jose Berrios, Minnesota Twins; Aroldis Chapman, New York Yankees; J.A. Happ, Toronto Blue Jays; Joe Jimenez, Detroit Tigers; Craig Kimbrel, Boston Red Sox; Blake Treinen, Oakland A's
Manager: A.J. Hinch
National League All-Stars
Catchers: Willson Contreras, Chicago Cubs; Buster Posey, San Francisco Giants; J.T. Realmuto, Miami Marlins
Infielders: Freddie Freeman, Atlanta Braves (First base); Javier Baez, Chicago Cubs (Second base); Brandon Crawford, San Francisco Giants (Shortstop); Nolan Arenado, Colorado Rockies (Third base); Paul Goldschmidt, Arizona Diamondbacks (First base); Joey Votto, Cincinnati Reds (First base); Ozzie Albies, Atlanta Braves (Second base); Eugenio Suarez, Cincinnati Reds (Third base); Trevor Story, Colorado Rockies (Shortstop); Scooter Gennett, Cincinnati Reds (Second base)
Outfielders: Bryce Harper, Washington Nationals; Matt Kemp, Los Angeles Dodgers; Nick Markakis, Atlanta Braves; Lorenzo Cain, Milwaukee Brewers; Christian Yelich, Milwaukee Brewers; Charlie Blackmon, Colorado Rockies
Pitchers: Max Scherzer, Washington Nationals; Jacob deGrom, New York Mets; Jon Lester, Chicago Cubs; Aaron Nola, Philadelphia Phillies; Josh Hader, Milwaukee Brewers; Kenley Jansen, Los Angeles Dodgers; Patrick Corbin, Arizona Diamondbacks; Sean Doolittle, Washington Nationals; Mike Foltynewicz, Atlanta Braves; Brad Hand, San Diego Padres; Miles Mikolas, St. Louis Cardinals; Felipe Vazquez, Pittsburgh Pirates
Manager: Dave Roberts
MLB All-Star Game Final Vote
The final vote for each league consists of five players and is voted on by the fans, the player with the most votes in each league will go to this year's All-Star Game.
This year's candidates for the AL All-Stars are:
Andrew Benintendi (OF), Boston Red Sox
Andrelton Simmons (SS), Los Angeles Angels
Eddie Rosario (OF), Minnesota Twins
Giancarlo Stanton (OF), New York Yankees
Jean Segura (SS), Seattle Mariners
This year's candidates for the NL All-Stars are:
Max Muncy (3B), Los Angeles Dodgers
Jesus Aguilar (1B), Milwaukee Brewers
Matt Carpenter (3B), St. Louis Cardinals
Brandon Belt (1B), San Francisco Giants
Trea Turner (SS), Washington Nationals
Voting is already opened and closes at 4:00 PM EST on Wednesday.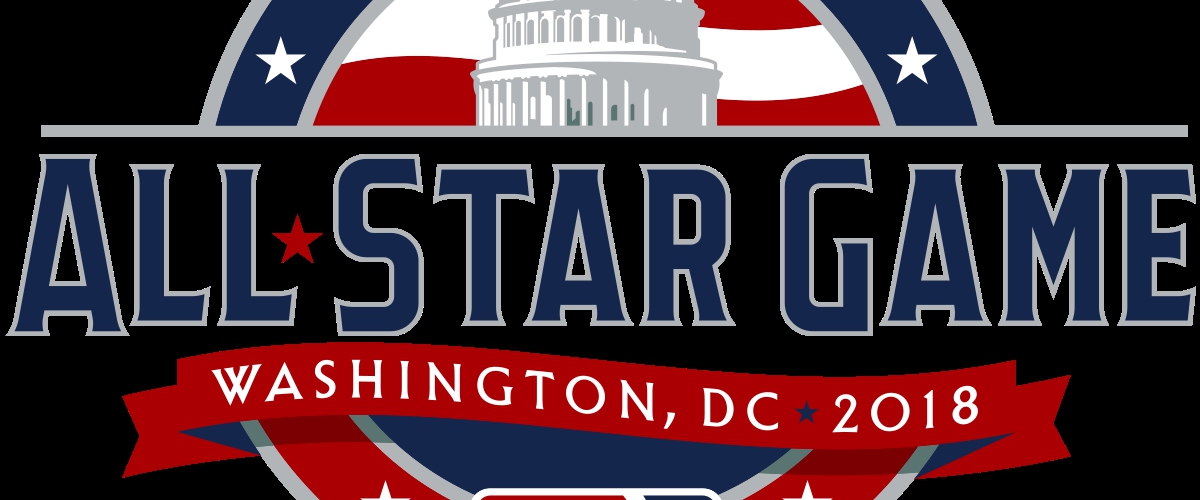 Blake Snell Snubbed?
Potentially one of the biggest snubs from this year's All-Star Game was Tampa Bay Rays starting pitcher Blake Snell. Snell has pitched to a 12-4 record with a 2.09 ERA and 132 strikeouts so far this season which is nothing to scoff at. As Jason Collette, a writer for Rotowire & ESPN SweetSpot Network pointed out in his tweet yesterday, Snell's last nine starts have come against the Boston Red Sox, Oakland Athletics, New York Yankees, Washington Nationals, New York Mets, and twice against the Houston Astros and Seattle Mariners twice. In those starts, Collette's tweet notes that Snell went 7-1 in those games with a 1.10 ERA, 32% strikeout rate, and a .166 opponents batting average. You can see the tweet below for yourself:
While the American League is loaded with All-Star level talent when it comes to starting pitchers, Snell is clearly a big time snub on this list. Should an injury occur ahead of the All-Star Game, a pitcher pitch on Sunday or not accept the invitation to be on the team, or potentially some other occurrence that opens up a spot on the roster, Snell should definitely fill it. Even though the AL All-Stars are headlined with talent, Snell should not be forgotten and hopefully he can find a way on to the roster one way or another.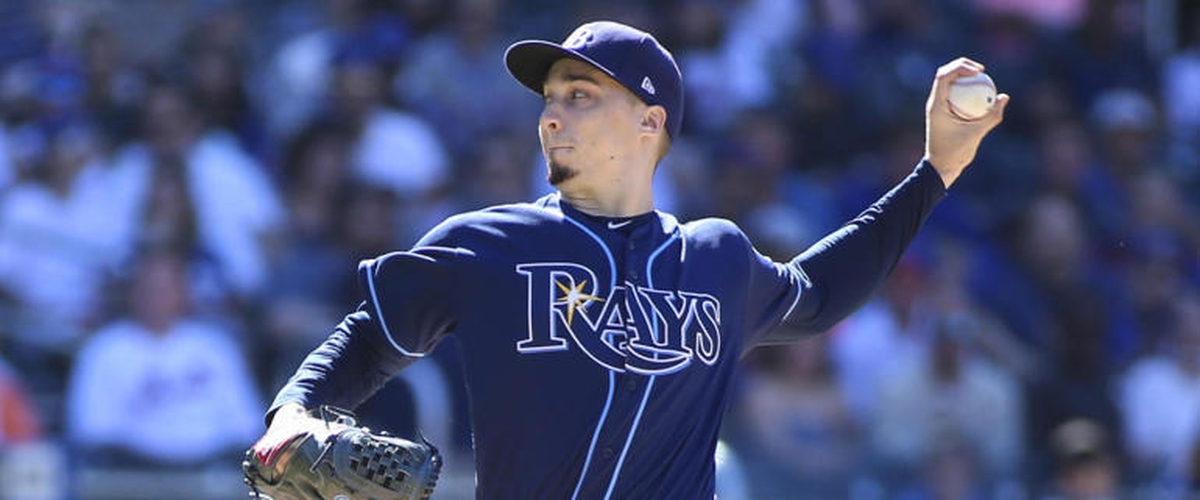 Questions or comments? Send an email to [email protected] and follow @mtvhottakes on Instagram and Facebook to know when new stories are posted.
---