The NBA is Back! 6 Title Contenders for 2018-2019 Season
Tonight the National Basketball Association kicks off its season with a pair of games featuring the Boston Celtics taking on the Philadelphia 76ers in a playoff rematch and the two-time defending champion Golden State Warriors facing the Oklahoma City Thunder. With that in mind, today we will explore five teams that we think have the best chance to win it all this year and bring glory to their city once again. Let us jump right in...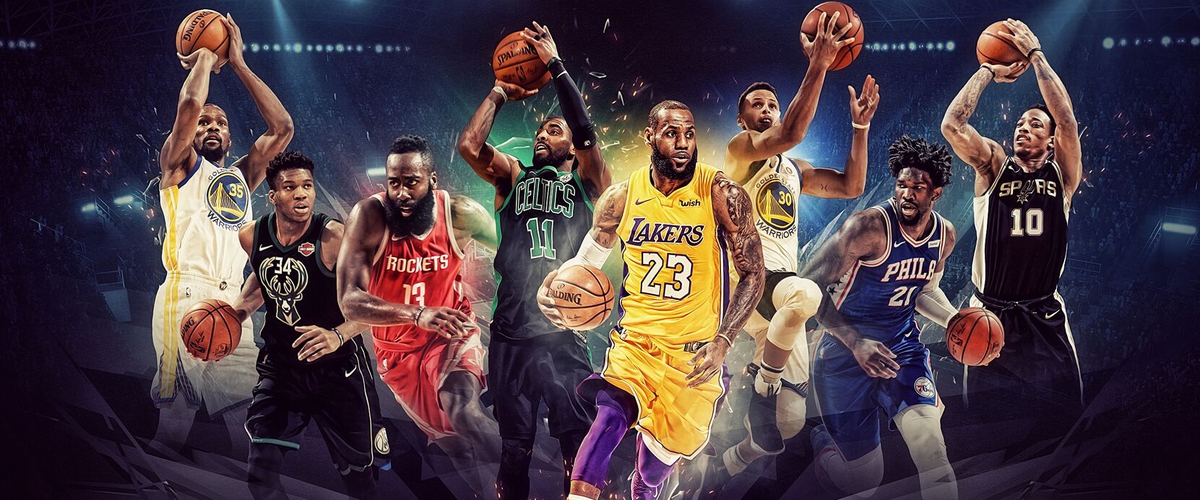 6. Utah Jazz
Call it crazy, but I believe the Utah Jazz could be a dark horse in the Western Conference. So much is being made of LeBron James being with the Lakers making them automatic contenders, but their young core raises questions about how good they can be in the immediate future. Meanwhile, the Jazz are a team nobody expected to see make the playoffs last year after Gordon Hayward departed for Boston. Utah saw their first-round draft pick Donovan Mitchell rise in his first season of NBA action, putting up 20.5 points per game to help lead the Jazz to a playoff appearance. They would beat the Thunder in six games before falling to the Rockets in the next round in five. But do not think for a second they cannot make it back to the playoffs and make a deeper run this year.
The Jazz boast a similar roster to last year with 12 of their 13 top scorers returning to the team and their most notable addition being Grayson Allen via the NBA Draft. With the same core as last year, this means the young guns have playoff experience they can build off of which should yield improvement. The main thing that rides on this improvement will be if Mitchell can continue to make strides in his second season in the league. He and Rudy Gobert are the two franchise players that Utah are building around and brighter days are coming for the Jazz with those two around. This is why this is more of a sleeper pick for the 2018-2019 season and a team that could fly under the radar in the NBA.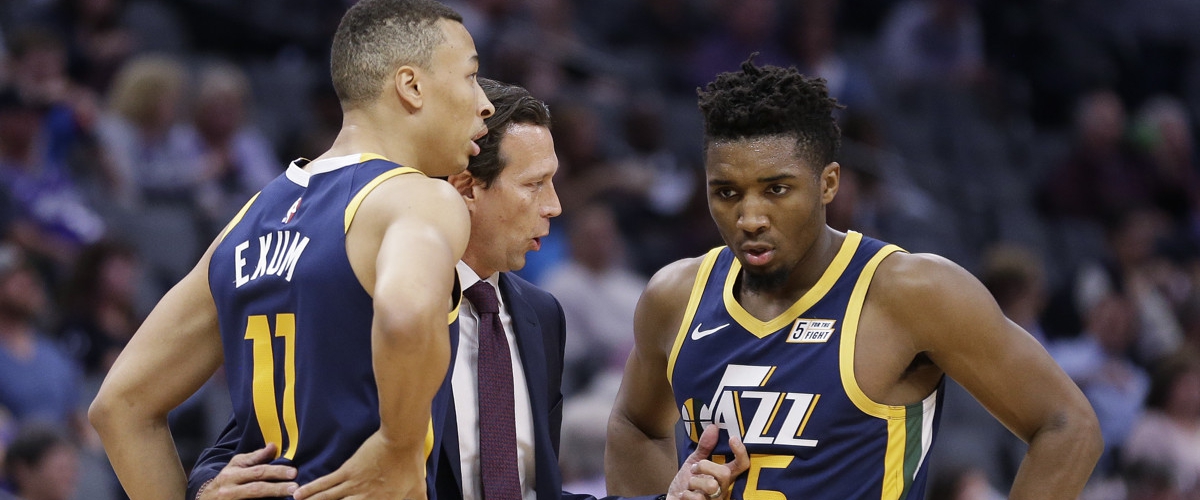 5. Toronto Raptors
There is sure to be regression for Toronto this season with the loss of DeMar DeRozan in the Kawhi Leonard trade, but this is still a team that can contend for the NBA Championship. Along with Leonard, the Raptors picked up Danny Green who is a career 39.5% three-point shooter and outstanding defender. He is a duel threat on both ends of the court as is Leonard, his teammate for seven years in San Antonio. As long as Kawhi Leonard is healthy for the Raptors, he will be the superstar talent he was with the Spurs on both offense and defense. Another notable add the Raptors got was Greg Monroe who has made his rounds over the past few seasons with three different teams. Monroe will be the backup center to Jonas Valanciunas, another big man for Toronto who averaged 12.7 points per game last season in the same role.
There is plenty to like about the Raptors. Kyle Lowry, who has been a staple of the team since he began his career in Toronto is still there, three-point shooters like C.J. Miles and Fred VanVleet are still on the team and their starting power forward Serge Ibaka as well. When you look on paper, this team subtracted one talent for a superstar talent and a role player who can contribute on both sides of the ball. They also fired head coach Dwane Casey and hired his assistant, Nick Nurse, as the club's new coach. Chemistry will be hard to come by at first as guys get used to working with one another as well as buy into the system Nurse employs, but this team has all the talent in the world to make an NBA Championship run if they can make the pieces work together effectively.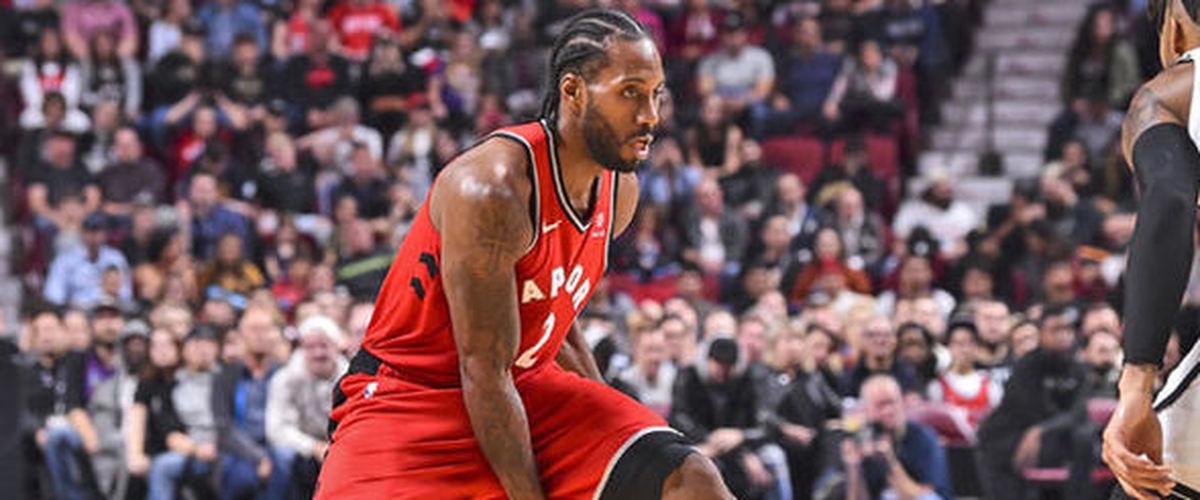 4. Philadelphia 76ers
Trust the Process, right? Philadelphia's young Big 3 return with one of the best chances to make a run at the NBA Title. There is a lot to like about this squad as a whole and their chemistry can only continue to improve after the huge strides they made last year in making it to the second round of the playoffs. They lost Marco Bellinelli to the Spurs and Ersan Ilyasova signed on with the Bucks, but the core of this team remains the same. Joel Embiid is a monster on the floor when he is healthy, he missed some time last season with an orbital fracture in his eye, but otherwise stayed healthy most of the way and averaged 22.9 points per game. Rookie of the Year Ben Simmons is healthy and when him and Embiid are on the floor, the Sixers are hard to beat. The last piece of the Big 3 is Markelle Fultz who missed most of last season with shoulder issues and it seemed like his shot was broken. He is still very young and likely to take strides with the team this year. Another notable starter is power forward Dario Saric who enters his third year in the NBA and having improved from his first season to 14.6 points per game last year, Saric still has room to grow in the starting five.
Beyond the Big 3, Philadelphia has veteran talent that can complement the young guys on the squad. Amir Johnson, Jerryd Bayless, Robert Covington and three-point specialist J.J. Redick are all back. They also added 11-year veteran Wilson Chandler to the team. This Sixer team can only get better from here having had last year's experience under their belt. Not many teams are going to be contending at the top of the Eastern Conference and Philly could be a team to watch that could take the number one seed in the East this year. The question is, can their young core continue the growth it experience last season?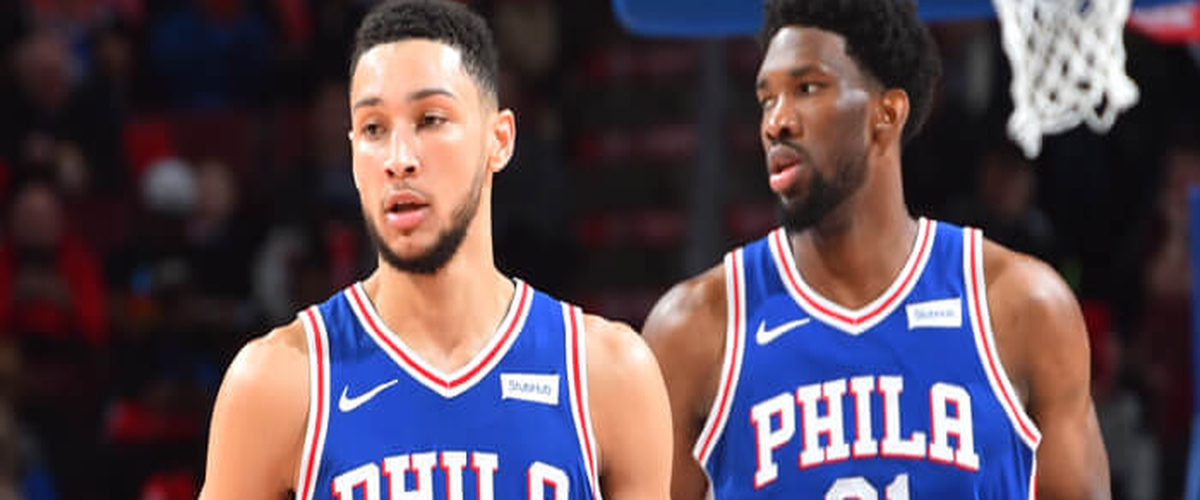 3. Houston Rockets
Houston came within one game of eliminating the Golden State Warriors and making it to the NBA Finals. However, an injury to Chris Paul that kept him out of Games 6 and 7 of the Western Conference Finals doomed the Rockets. They looked like a completely different team without Paul on the floor and Golden State took the next two games to earn a trip back to the NBA Finals. They retained three of their big three-point shooters in Gerald Green, P.J. Tucker and Eric Gordon while another one of their outside threats in Trevor Ariza left for Phoenix. Young center Clint Capela earned himself a five-year, $90 million deal with the team this offseason and is starting to look like the center of the future for the Rockets. It only gets better from there as Houston was able to snag Carmelo Anthony for the veteran minimum of $2.4 million which gives them their own version of a Big 3.
Chris Paul returned on a four-year, $160 million contract and James Harden remains under contract with the team. Will a Big 3 of Harden, Paul, and Anthony be able to overcome the juggernaut that is the Warriors? Possibly. We saw Anthony join forces with Russell Westbrook and Paul George last season in OKC, things failed to work out with that Big 3 there. Can Melo be the superstar he once was in his Denver Nuggets days and early years in New York? He will be working with his old head coach with the Knicks in Mike D'Antoni, but D'Antoni has said Anthony is not guaranteed to be starting for Houston. Whatever his role is, Carmelo as the potential to be the missing piece that could help take the Rockets over the top as long as he can form a chemistry with his new team.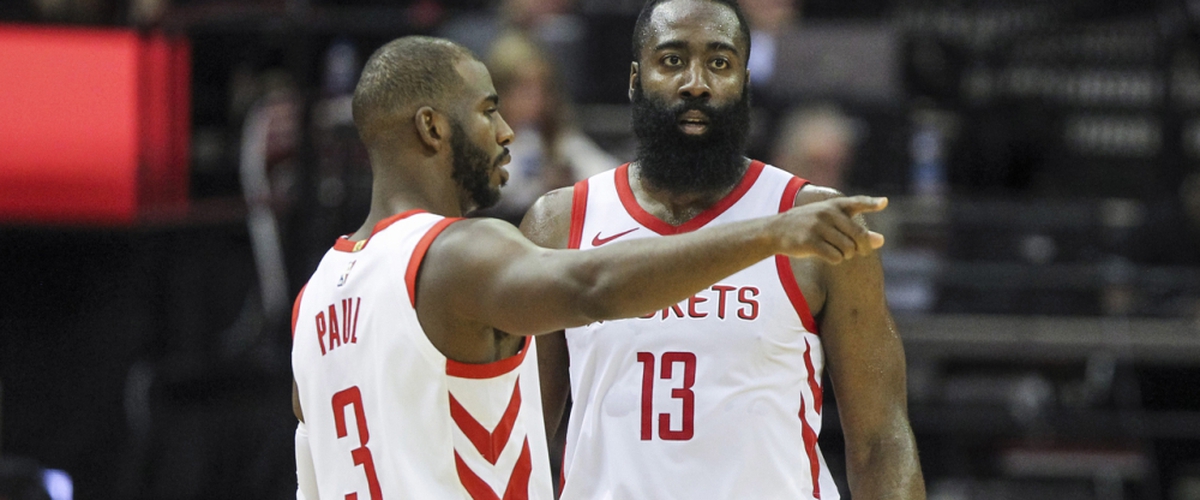 2. Boston Celtics
Kyrie Irving is healthy and Gordon Hayward returns from his injury, this is the Boston team we expected to see last season before they were derailed by their two offseason acquisitions falling to the injury bug. For Hayward it was a gruesome leg injury five minutes into his Boston tenure and for Irving is was season-ending knee surgery in early April. The only remaining star on this team was Al Horford who has a leader for the younger players on the floor. Their team remains mostly unchanged from last year with their entire young core returning for another go-around at an NBA Championship. Consider this, without Irving and Hayward last season the Celtics were one game away from being in the NBA Finals until the greatness of LeBron James in Games 6 and 7 sent them packing. They did it with their young talent which emerged last season after their stars went down.
Jayson Tatum took impressive strides in his rookie season and averaged 13.8 points per game, Terry Rozier stepped his game up in his third year with 11.7 points per game, and second-year player Jaylen Brown moved to shooting guard to average 14.5 points for the team. These were all young players that stepped it up when their stars went down and having done that you can only expect things to get better from here for Boston. They are going to be a tough team to beat on the court every night with the copious number of weapons they possess and are easily the favorite to come out of the East this season.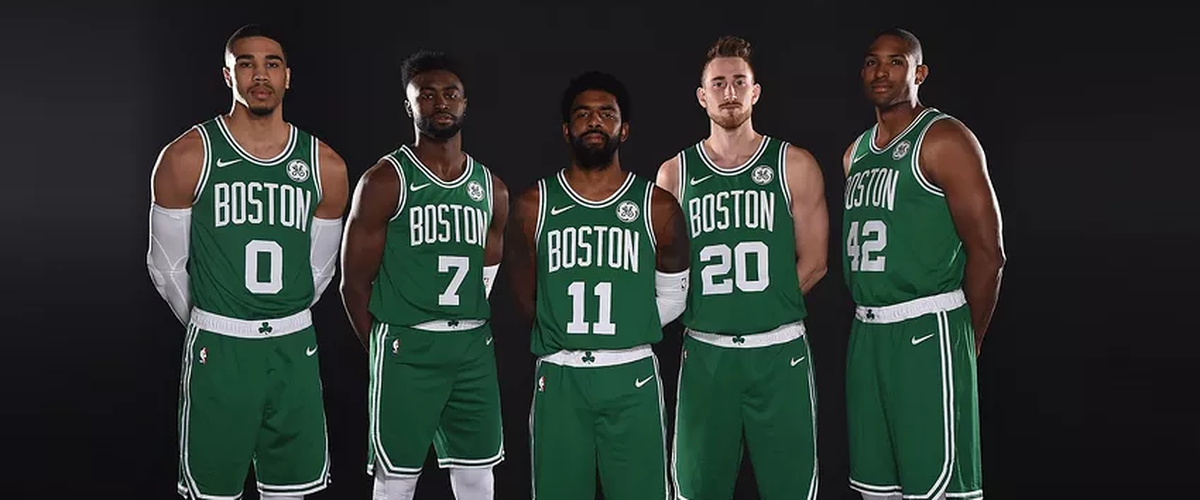 1. Golden State Warriors
This was a bit obvious. Believe it or not, the Warriors managed to still improve their team despite winning back-to-back championships. In their quest for a three-peat, Golden State was able to sign DeMarcus Cousins who is coming off a ruptured Achilles tendon and is expected to return in January. With Cousins, the Warriors became the first team in over 40 years to be able to start five All-Stars from the previous season's All-Stars. There is not much to say about this Warrior team either, they easily have the best starting lineup in the league with the Splash Brothers of Stephen Curry and Klay Thompson, superstar Kevin Durant, defensive specialist Draymond Green, and in the interim at center Jordan Bell. Golden State lost nobody of notable mention this offseason and are clear favorites to repeat as champions for a third straight season.
The only teams that have a chance to compete with the Warriors? Houston or Boston. The question is, can those teams stay healthy come playoff time if and when they face Golden State? We saw the Celtics lose Hayward and Irving which would have spelled trouble versus the Bay Area juggernaut and we witnessed what happened when superstar Chris Paul went down for Houston against them. If anybody wants to take down the back-to-back champions, health is going to be critical to their success.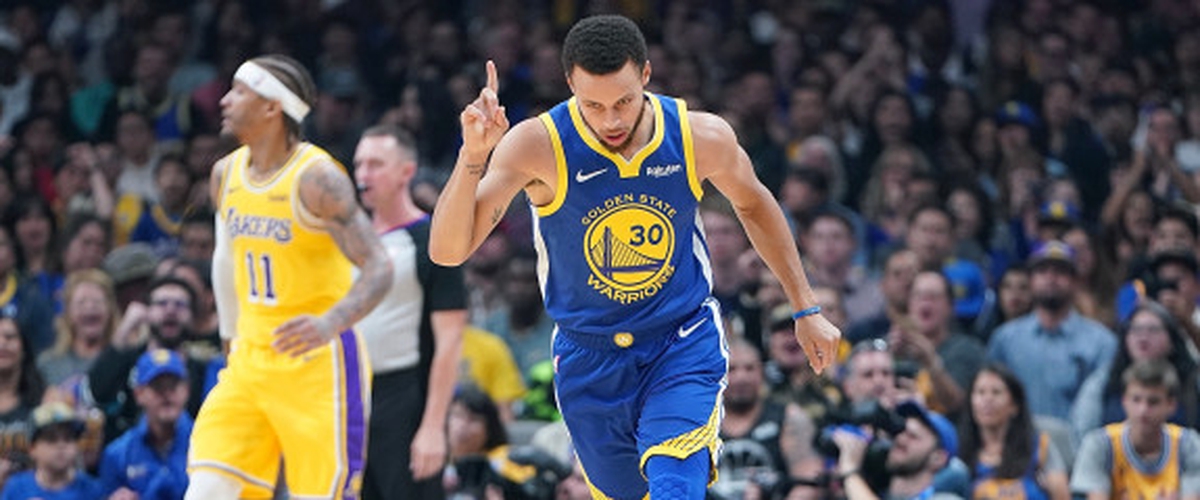 Questions or comments? Email www.mtv1999@juno.com and follow @mtvhottakes on Instagram and Facebook to know when new stories are posted.