The Obstructed Recap of the SEC-2017
I know I am a bit late with doing this, but again, busy busy busy. Anyway the SEC returned to winning the national championship with Alabama once again being at the top. But what made it sweeter for the SEC fans was the fact that the runner up was Georgia. So, did the SEC return to the top of the mountain as the best conference in football in 2017? After Alabama and Georgia, the drop-off was wide, well after Auburn. We saw teams falter in big ways and we saw teams didn't live up to the hype or we saw teams have unexplainable losses to far less teams. massive overhaul in the SEC as 6 teams got new head coaches, hoping that they can de-throne Alabama's dominance and slow down Georgia's rise to power.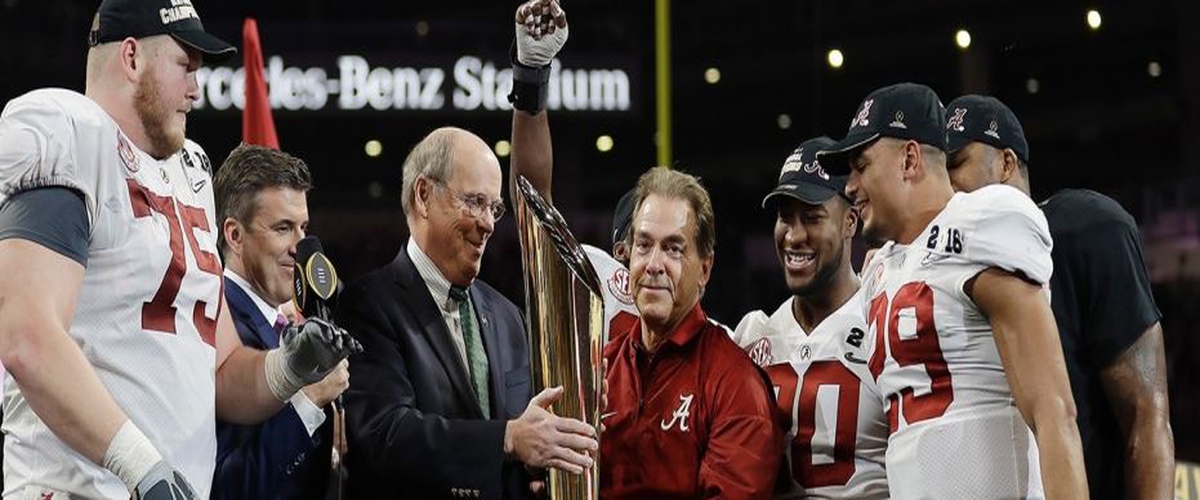 I am going to look back at my predictions I had at the beginning of the year to see how right I was or how wrong I was. It is always fun to see it but I want to see if there was anything I would have changed.
BIG STORIES: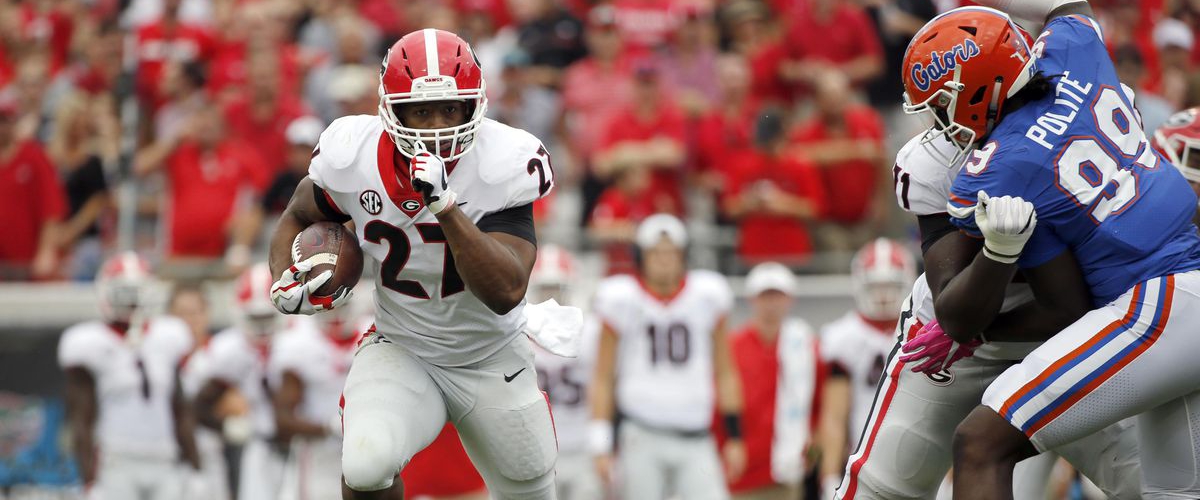 1. Georgia was the clear-cut top dog in the SEC East. And how they handled their opponents was also a key thing. The win vs. Notre Dame in South Bend was huge, but it carried over to blowout wins against their key rivals of Tennessee and Florida down the stretch.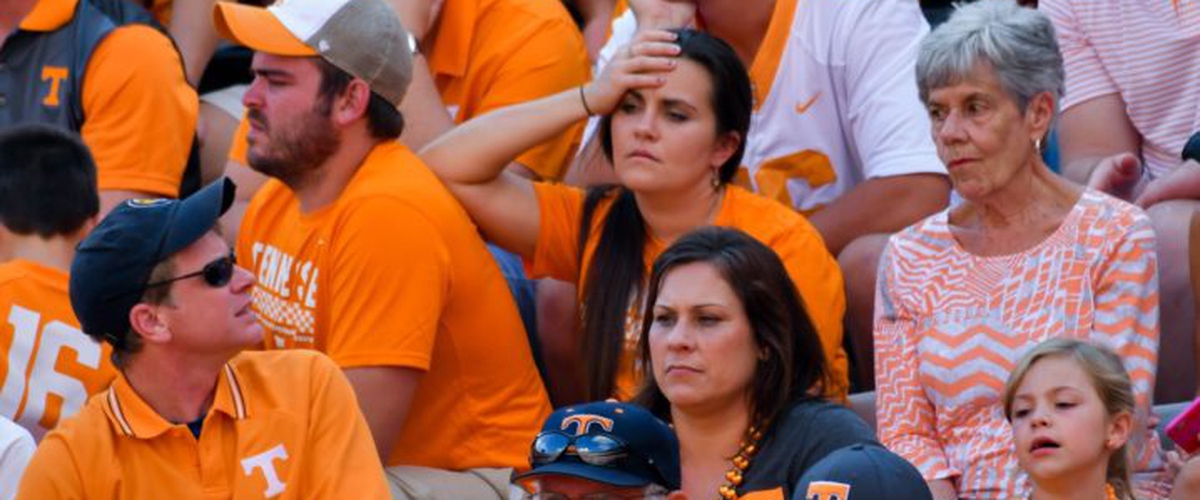 2. 2017 was probably the worst year in Tennessee football history. Let's be honest, Butch Jones became a walking internet meme/joke and with it so were the once-proud Volunteers. Games they had became blowout losses from Georgia, Alabama, and later on to Missouri. Aside from beating Georgia Tech in the first week (where it was more of the Jackets blowing that game), Tennessee struggled with their out-of-conference games save FCS Indiana State. A near loss to lowly UMass was a sign of things to come and then a not too hot win agianst Southern Miss really put the writing on the wall. And as somebody mentioned it when it happened, when Kentucky finally beat Tennessee in football this year, you would have thought it would cause for a celebration that of New Year's Eve in Lexington, but even the Wildcat fans were like "yeah, we knew we could beat the Volunteers. They suck." And the fact was Jones took Tennessee down the wrong direction. And then it got way worse when the Vols hired Greg Schiano at the end of the year where fans were outraged because of his possible involvement in the Jerry Sandusky/Penn State scandal and the fact he was an average coach. It became a larger circus when coaches rejected the idea of being the next head coach at Tennessee.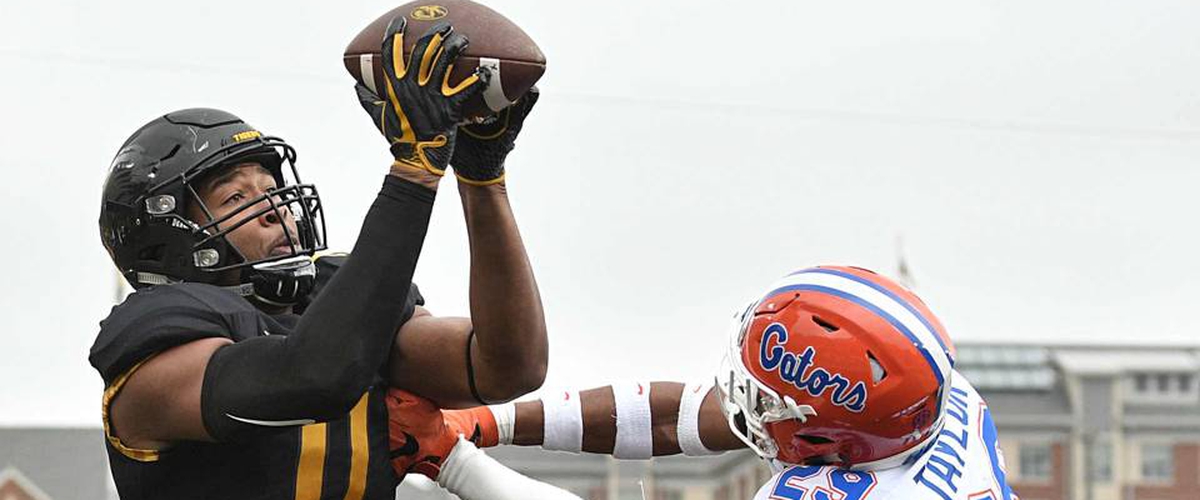 3. 2017 was the 2nd worst year in Florida's modern football history. I had always thought the Gators for the last few years until 2017 were a house of cards where one issue would collapse the entire thing. And, well it did. Jim McElwain, who wasn't anything like Butch Jones, got a lot of unwanted pressure for how he handled things at Florida to lying about death threats. And then the Gators in turn lost it after going 3-1, losing to not-too-strong LSU and Texas A&M at home and then getting walloped by Georgia and Missouri in back-to-back games while losing to former coach Will Muschamp in South Carolina. Injuries and suspensions really doomed the Gators, but the offense was still anemic and a problem the entire season, which continued a run for the last 3-4 seasons. But at least they didn't mess up their hire like Tennessee had as they brought back former OC Dan Mullen.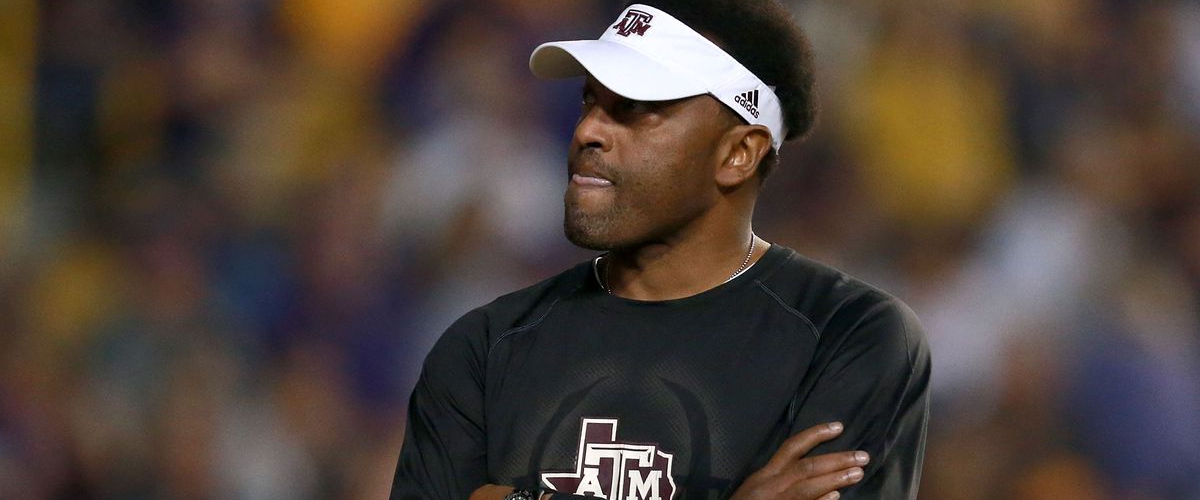 I WAS RIGHT ON: Nothing, really. I did have Alabama to win it all in 2017 with the lone loss being Auburn, but I still thought they'd be in the SEC Championship against Georgia. I was just off by one championship game on that. From the cases of the picks I made, Sumlin was pretty much gone when the Aggies went to face off against LSU.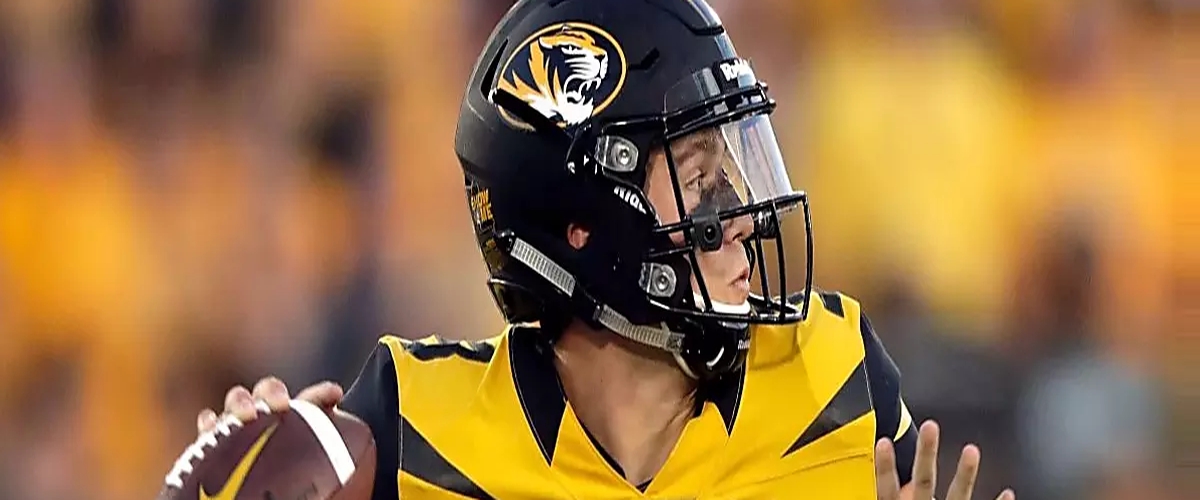 I WAS WRONG ON: Missouri and Ole Miss. The Tigers I picked to be dead last in the SEC (and really the conference). And early on it looked that way. However, it may have been a loss for Mizzou that changed things around. It isn't often you lose a game by 25 points, but Missouri was able to move the ball on Georgia and their great defense, even if it was a couple of big plays. It gave them the confidence to hang with the better squads. After that game, the Tigers scored at least 45 points in all their final regular season games while only allowing 21 points or less in 5 of their 6 wins. Ole Miss I figured would have rolled over and played dead after the sanctions hit them and Hugh Freeze was fired. And yes, a few games they looked that way (Alabama). But they always fought and took every game like it was their last and they beat their hated rival in Starkville which was sweet revenge as many Rebel fans believe it was Mississippi State who helped get Ole Miss in hot water with the NCAA.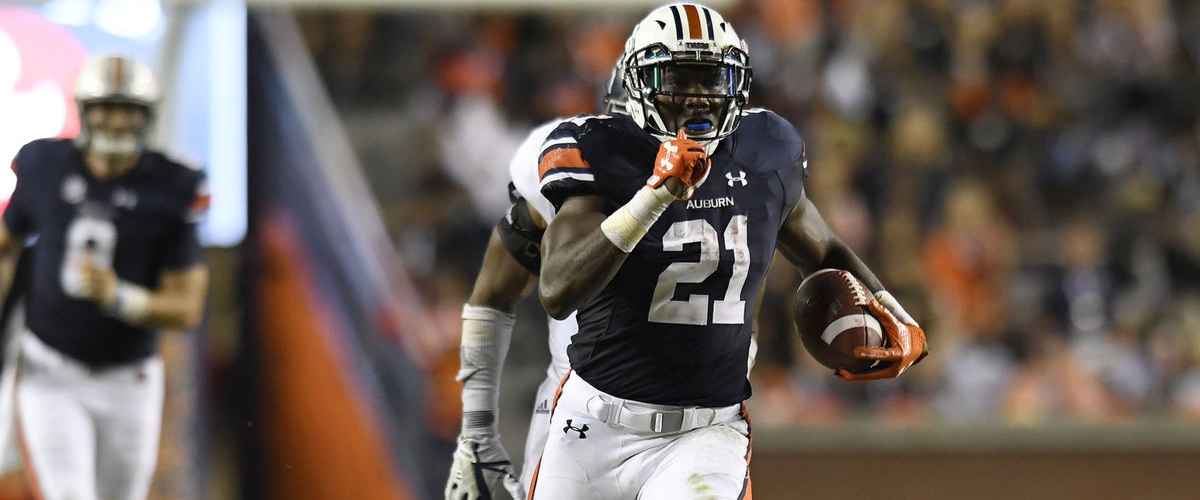 SEC OFFENSIVE PLAYER OF THE YEAR: KERRYON JOHNSON, AUBURN: The guy was a beast for the Tigers and when Auburn has had that monster running back, that is when they are talked about for the national championship. Yes, Jarrett Stidham played great, but it is that run game that really gets Auburn rolling and it did. It showed however that Johnson was their glue in the SEC Championship as he was not healthy at all and the Bulldogs trashed the Tigers 28-7, but had he been healthy, who knows what would have happened.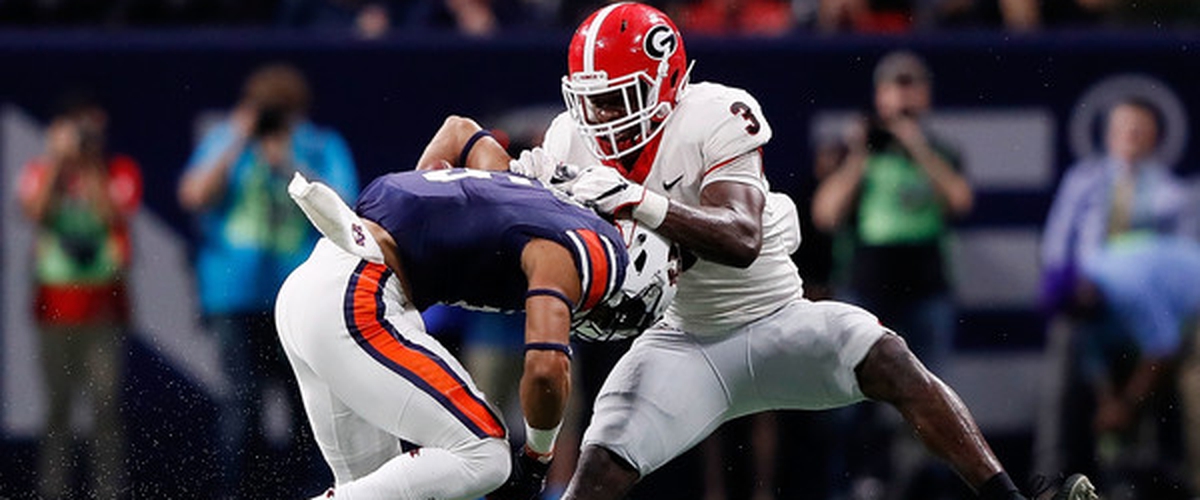 SEC DEFENSIVE PLAYER OF THE YEAR: ROQUAN SMITH, GEORGIA: Minkah Fitzpatrick gets some consideration here, but Smith was just a beast and if you want to show what kind of player he was, look at the SEC Championship game. He made key play after key play in there while recovering 2 fumbles and just was a man possessed in that game. But this how he played nearly every game.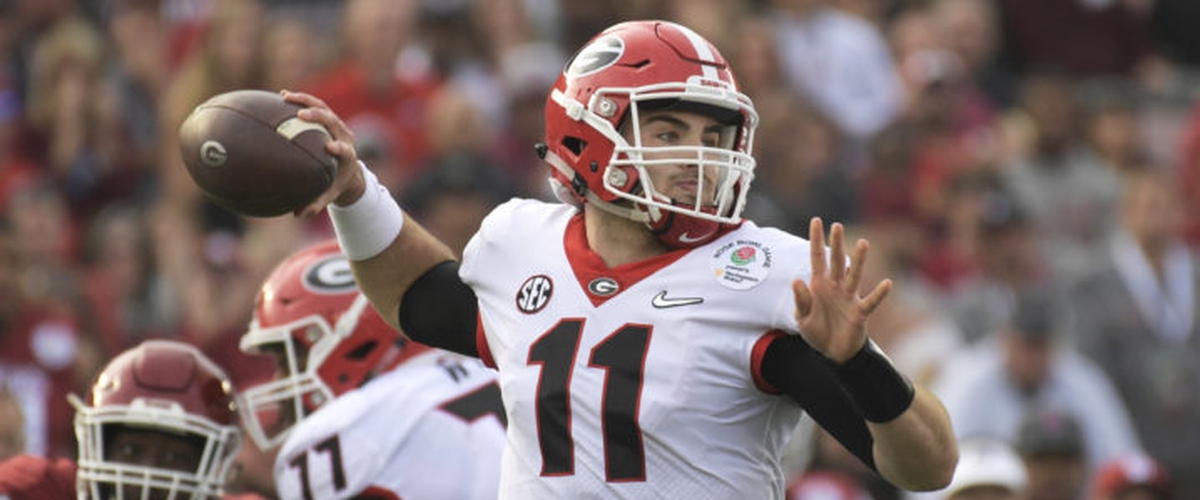 SEC FRESHMAN OF THE YEAR: JAKE FROMM, GEORGIA: How funny things turn out. Jacob Eason was supposed to be the guy to get the Bulldogs to the true promised land. The hype surrounding him when he committed to the G was nothing short of astounding. After a challenging freshman season, his sophomore season was supposed to be it...and then he got injured. In came Fromm and he never looked back. He understood the offense better than Eason did, made good decisions with the football and was a calming presence in the pocket and had a relaxed attitude where Eason's was more of the "I don't want to screw this up" mindset. The end result was Fromm netted a National Championship game appearance for the first time in Georgia's history.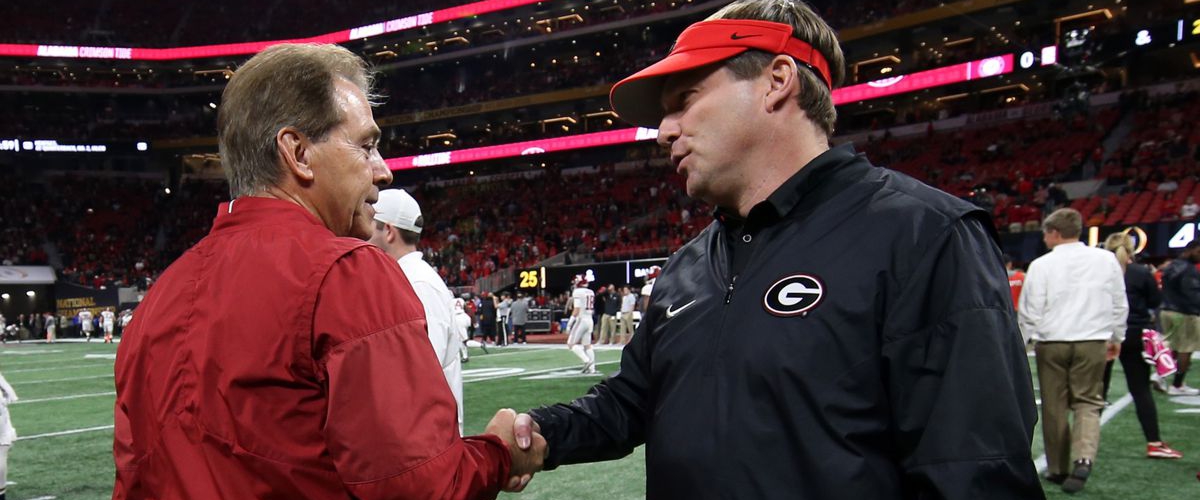 SEC COACH OF THE YEAR: (TIE) NICK SABAN, ALABAMA AND KIRBY SMART, GEORGIA: Hard to choose one over the other so I chose both. I'll start with Smart who really finally got these 4 and 5 star players at Georgia to play like 4 and 5 star players, something Mark Richt had trouble doing at times in Athens. He also changed the mindset of the players on how to go about playing games and not being too happy with themselves. As for Nick Saban, many always pen Alabama as a 12-0 or an 11-1 team yearly, but Alabama was very depleted on defense for most of the season notably at the linebacker spot. And even the Tide fell victim of not having the experienced players at those spots where teams did take advantage of that. Alabama also got stung by the injuries in the Sugar Bowl vs. Clemson but managed to dominate what seems now is a rivalry with the Tigers. But it was his ability to make the right call of benching an ineffective Jalen Hurts in the National Championship game for freshman Tua Tagovailoa and he delivered with a great game which netted Alabama their 5th national title in 9 years.
TOP 5 QUESTIONS HEADING INTO 2018: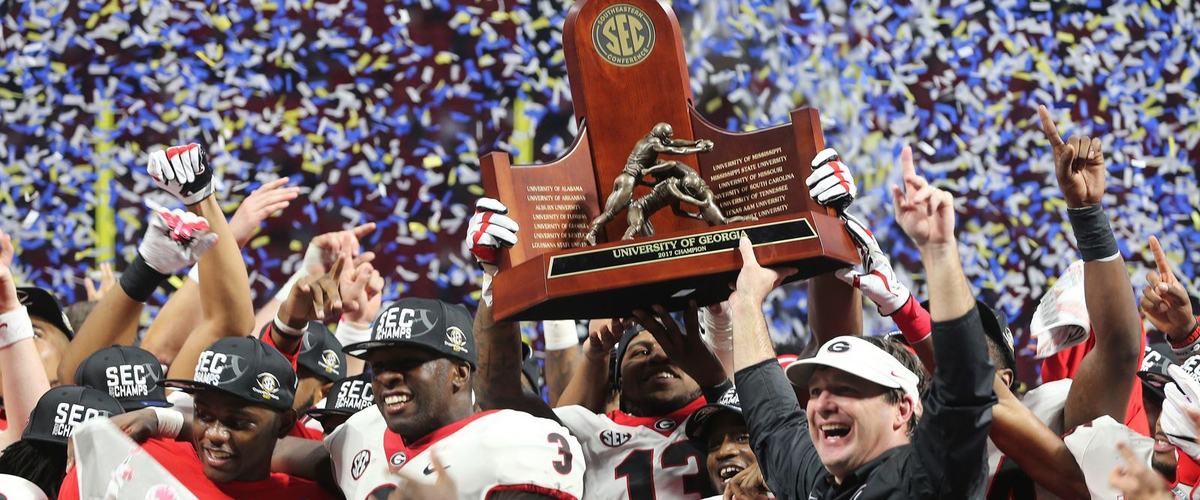 1. IS GEORGIA READY TO BE THE KINGS OF THE SEC? They have recruited well the last two seasons and many project Georgia's recruiting class as tops in the nation while their SEC West counterpart Alabama was projected 5th or even lower than that. Of course, recruiting is one of the aspects of making it great. The other is what is being done on the field. The Bulldogs were more driven and cut out the immaturity of what they've had going for a while and that is thanks in part to Kirby Smart. Adding on, with the SEC East still very down and a favorable schedule in 2018 (home game to Auburn and aside from their annual rivalry game with Georgia Tech, no major non-conference game and the toughest road game will be LSU), Georgia could be back in the national title game in 2018 if they can handle business. And a perhaps a revenge game with Alabama in the SEC Championship (Alabama has a similar, not as insanely hard schedule either). But they are primed to be, so yes.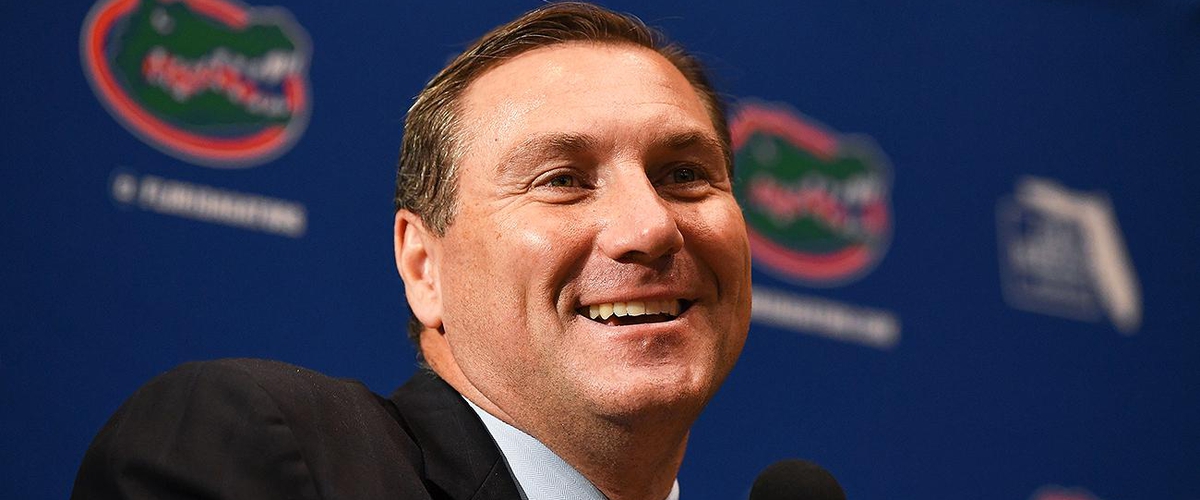 2. IS DAN MULLEN THE RIGHT ANSWER AT FLORIDA? Gator fans think so as Mullen knows the program when he was with Urban Meyer. But my take is I don't think he is a good strategic head coach like many make him out to be. He has made some head-scratching decisions more than what people think. Of course, a large fraction of those games he had Dak Prescott to cover it up. But it will always come down to can the Gators re-claim their spot at the top of the SEC East meaning can he beat Georgia, and honestly, I have to say that answer is "no." Mullen was 0-9 vs. Saban at Mississippi State and most of those years he had to take down Kirby Smart's defenses and was unable to. So honestly, I don't think Mullen will cut it. Is he better than McElwain was? Yes. Is he better than what Muschamp was? Probably, but I don't know if he is the guy that will get Florida back in the National Championship discussion either.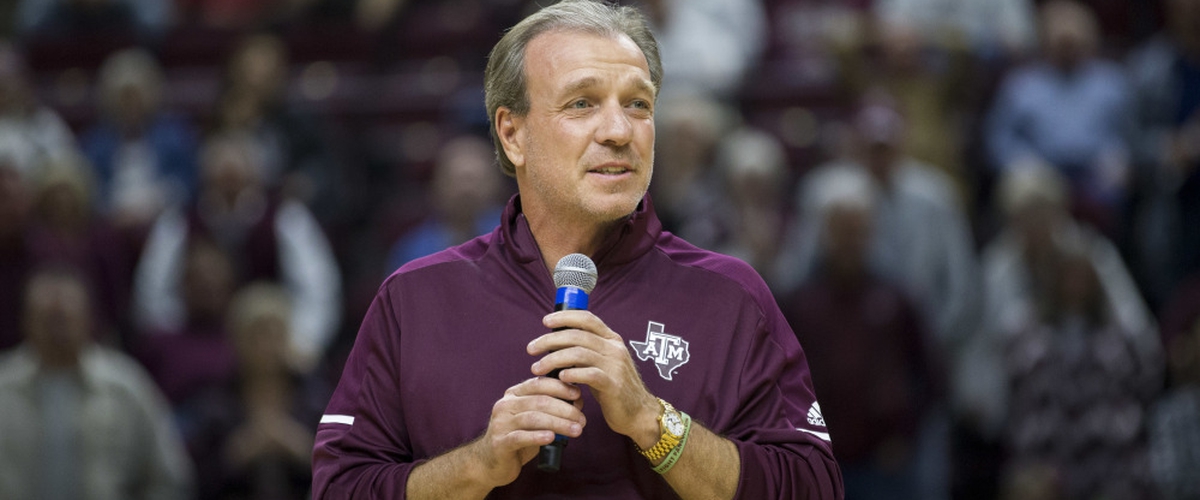 3. IF TEXAS A&M STRUGGLES, WILL THERE BE A BACKLASH BY THE AGGIE FAITHFUL FOR THE HIRE OF JIMBO FISHER? Oh yeah. Much like everybody else, Texas A&M wants to be what Alabama is and breathe conference and national titles on a yearly basis and he did that at Florida State. However, seeing Clemson, Louisville, and NC State is not necessarily the same as seeing Alabama, Auburn, and LSU. And since joining the SEC, A&M is 4-14 against those 3 (1-11 against Alabama and LSU alone). And given how the Aggies have spent a lot of money, they expect results of 11-1, not 7-5, which has been the norm in College Station the last few year. A couple of 7-5 seasons and he won't last long.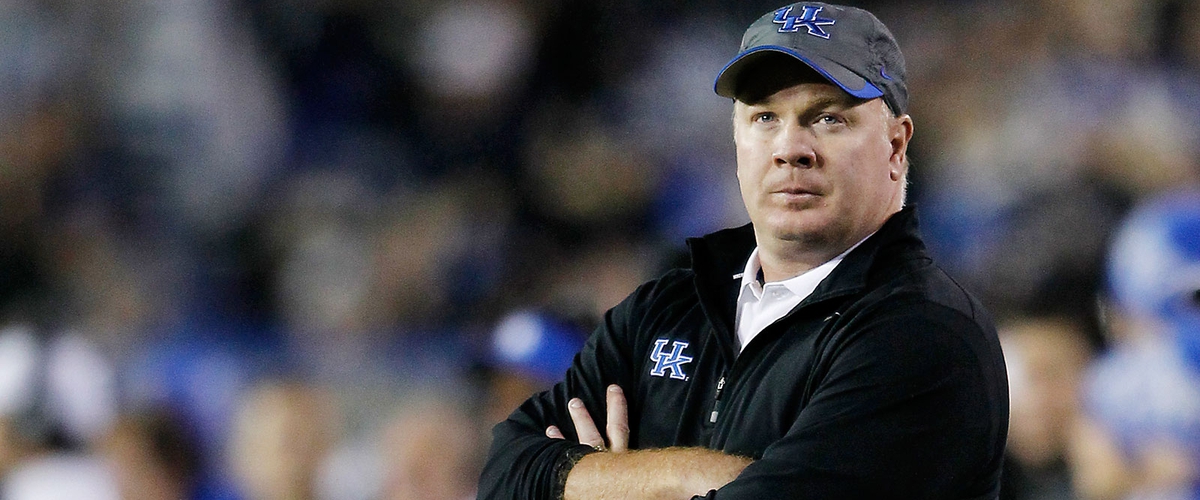 4. IS MARK STOOPS THE COACH ON THE HOTTEST SEAT IN THE SEC NOW? Yes, unless Auburn or LSU scuffle and then it is Malzahn or Orgeron. Despite having good recruiting classes the last few years, Kentucky hasn't been much improved since Stoops took over. A 6-6 season may not cut it anymore.
5. IS MISSOURI A SLEEPER IN THE SEC EAST? Maybe. It is hard to tell as while the Tigers made a strong run at the end of the season, the competition was far down the totem pole thanks to the implosions of Florida and Tennessee but there will be some interesting talk about this team as they can move the ball all over the field. And they do have to go to Alabama this year while seeing Georgia at home. It will be nice to see where they measure up agianst those teams. But, if they do stun the Bulldogs at home, watch out.
-Fan in the Obstructed Seat