Greatest Teams Never to Win a World Series in the Past 30 Years-08 Cubs
The Cubs have always had that cyclical approach in the recent memory of baseball. Dating back to the mid-90's when Sammy Sosa was there mashing baseballs, it always had the vibe they would be great for a few years, stink, rebuild, and be great again. In 2003 they were practically an inning away from making their first World Series appearance since 1945 and of course we have the famed Steve Bartman incident (disclaimer: I never thought Moises Alou would have caught that ball as I think it would have been hard for him to make that catch; however, even if it was catchable and Bartman had interfered, which I still think he was going on his instinct, Alou's reaction was horrible and I blame him before Bartman, or anybody else for that matter).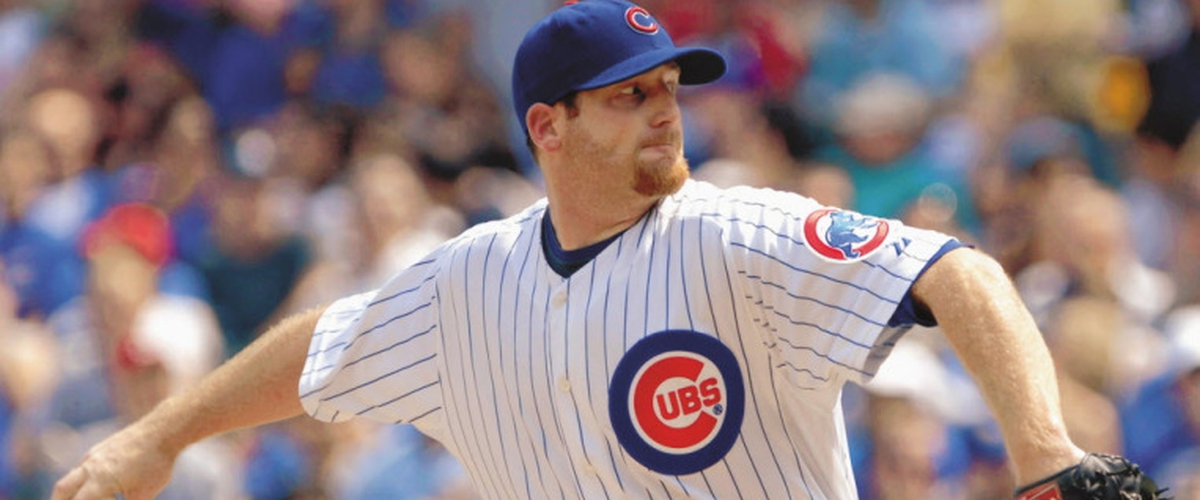 After the 2003 season, the Cubs fell back under Dusty Baker the next few seasons and then hired Lou Piniella while making key moves in the process of signing the likes of Alfonso Soriano who had a career year in Washington in 2006. Adding on, the Cubs garnered a mix of veterans (Derrek Lee, Aramis Ramirez, Ryan Dempster, Kerry Wood, etc.) with youngsters from their farm (Carlos Zambrano, Geovany Soto, Carlos Marmol, etc.) So in 2007 after a slow start, Chicago won a very weak NL Central where the Cardinals and Astros were on the decline while the Reds and Pirates weren't any threat at all and then they were bounced fast in the NLDS by the Dodgers. In 2008 however, things were to get better.
With a year of figuring things out the Cubs were primed for a run into October as they didn't have any major losses to the team from 2007. Adding in rookie Soto to catch for the team was a huge bonus and aside from signing Japanese import Kosuke Fukudome to replace Jacque Jones was really the major move.
And for the most part, everything was ship-shape on the North Side when the season started. They were 17-10 in April and tied for first with St. Louis. And all through May they kept the lead on the division. The Cubs however made a small move in mid-May signing former Cardinals star Jim Edmonds, who had been released from San Diego earlier on as many viewed his career was at a downturn, hitting under .200 with the Padres. And why not? He was 38 at the time and it nearly meant game over for most guys at that age.
However, Edmonds, while the overall numbers won't be impressive, was a key contributor when he arrived in Chicago. Yes, he hit only .256, but had 19 HR in 85 games while getting on base at a clip near .370. His OPS was impressive as it was .937 for the Cubbies when he arrived.
The Cubs by the end of May had first place and already at a record of 35-21. And it was a lead they never relinquished in the NL Central. While June and July the Cubs never played scorching red-hot baseball (30-23), they were able to keep their distance away from the Cardinals, Brewers, and Astros, all of whom struggled to find any consistency during this time span. However, one trade that was made and bolstered Chicago's run was trading for Rich Harden from Oakland. Harden pitched lights out for the Cubs after the trade. He ended up 5-1 with a 1.77 ERA and WHIP under 1.
The Cubs picked the pace up soon after. When August arrived, combined with an easy schedule as they faced a stretch of teams that were slumping such as the Braves (more on that series later on), Pirates, Reds, and Nationals (with a decent Marlins team thrown in the middle of that group), the Cubs waxed their competition fairly easy, going 11-3 in that stretch (13-3 when you count the first two games of the Phillies series). And while they were not overly running away with the division, it kept the Cubs a nice distance from their other NL Central foes. In late September, the Cubs put the wood-chipper to rivals going on a stretch going 8-2 against the Brewers, Astros, and Cardinals, ending Houston and St. Louis's season pretty much while making sure Milwaukee didn't lay claim to any divisional title themselves. Chicago repeated the winning NL Central with ease.
And then they got obliterated by the Dodgers in 3, getting outscored 20-6 in the series.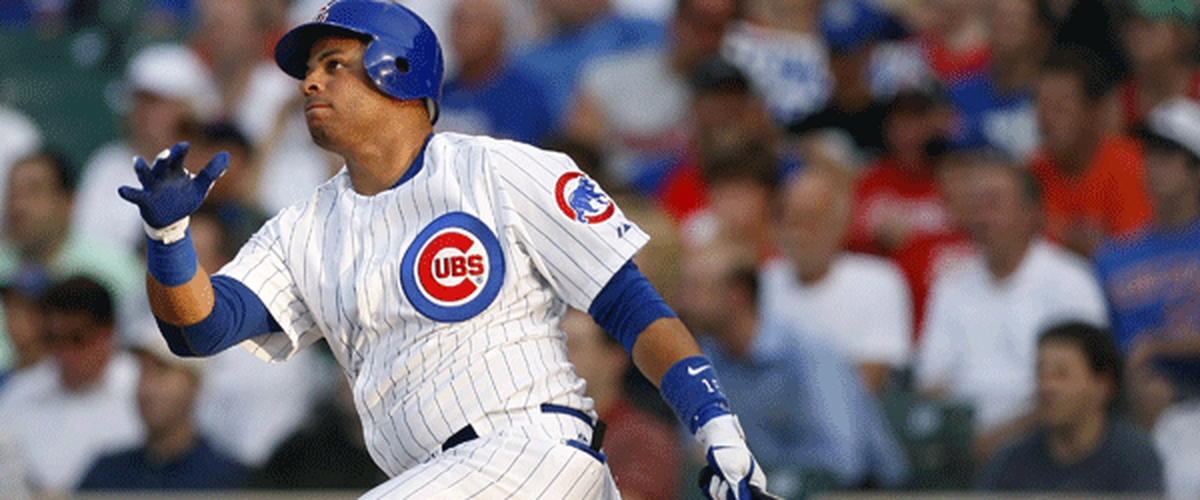 WHAT MADE THEM SO GOOD? The Cubs had a great balance of offense on that team. There wasn't one player incredibly dominant a la the likes of Barry Bonds or Albert Pujols or any of those guys, but they had just some excellent hitters across the lineup, from Lee to Ramirez to Soriano. And then you had a great year from their rookie catcher in Geovany Soto (who hit .285 with 23 HR and 86 RBI) while Mark DeRosa, who had been more of a "backup" in Atlanta for a few years while not panning out that well in Texas, had a career year hitting .285 with 21 HR and 87 RBI. Coupled that with Mike Fontenot who hit .305 with 9 HR and an OPS over .900, and you had a stout team. In fact, 8 Cubs hit 10 or more HR while 5 of those 8 hit 20 or more and then you had Carlos Zambrano able to hit 4 on his own. The Cubs ranked at or near the top of every offensive category in the NL in 2008.
The pitching was pretty darn good too, having some key guys that really made things tough on hitters. Ryan Dempster went 17-6 with a 2.95 ERA in 2008 and led the way. Zambrano, though streaky at times, also had a good season going 14-6 with a 3.91 while Ted Lily, albeit nothing flashy about him (ever) was 17-9 with a 4.09 ERA.
Adding in, you had a great setup man in Marmol (2.68 ERA with a WHIP under 1) while Kerry Wood (34 saves, 3.26 ERA, 1.09 WHIP and a K/9 rate of over 11) closed things out.
It should have been a great formula for the Cubbies.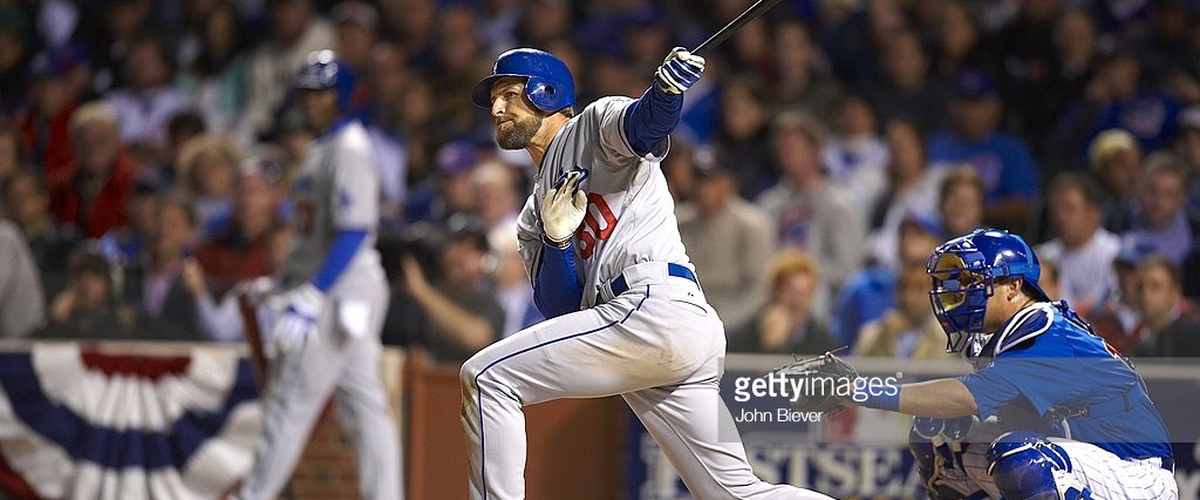 WHAT WENT WRONG? Obviously playing in Chicago where a franchise hadn't won in a 100 years will add pressure. And how the Cubs played in August really gave the fan base tons of hope and for good reason. It was just a great amount of balance. However there were two things that I think that set the Cubs up for failure:
1. The Los Angeles Dodgers. Los Angeles was the polar opposite of Chicago in 2008 as on August 29th they were 65-70 and 4.5 back. But LA made a key trade before the deadline, acquiring Boston slugger Manny Ramirez. In September, the Dodgers rolled, going 17-8 and winning the NL West (in a similar fashion to the Cubs in 2007 where the division was weak from top to bottom) at 84-78. And the heat wave by LA carried through to the NLDS.
2. Maybe a different mindset had taken over Chicago, notably with the players. It seemed like the Cubs waltzed into the post-season thinking the weak Dodgers would not take them down nor would the Phillies. And to me it was evident in the Atlanta series in August. Soriano hit a single that should have been a double. However, Soriano stood there admiring the ball thinking he got all of it for a home run. He did apologize to teammates and such, but no discipline from Piniella. And it just seemed like the Cubs that year by the end got too nonchalant with their attitude believing they would be the ones to break the curse of the billy goat. And it even felt that way in Game 1 where they just seemed like they would roll over the Dodgers. Instead the opposite happened and they imploded.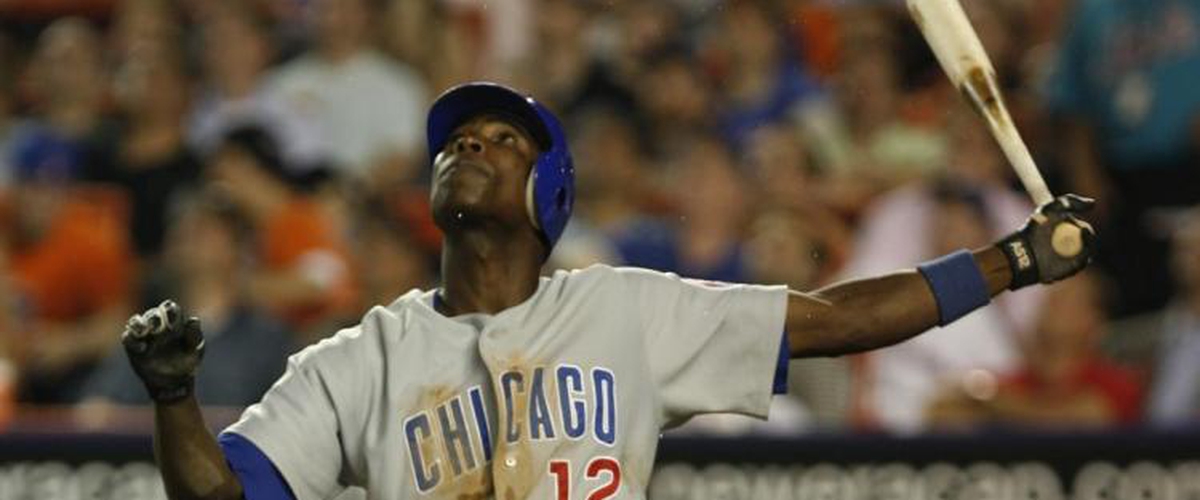 AFTERMATH: Until when the likes of Rizzo, Bryant, Arrieta, etc. arrived in Chicago and got the Cubs to be a legit world championship contender by 2015, this was the last year of actual competitive baseball by the North Siders in 2008. Soriano struggled after that season despite hitting 20+ HR each year, his average was pretty down. And many Chicago fans wanted to see him go in part because of his contract but he was just never going to me mistaken as a lovable Cub like Ryne Sandberg, Ernie Banks, or Ron Santo were for the Cubbies. Adding on, Soto imploded in 2009 for the Cubs and while Lee and Ramirez hit better in 09, the Cubs pitching fell back, especially the bullpen when they opted not to bring back Kerry Wood. In 2010, Lee wasn't the same offensive guy and was traded in a post-deadline move to Atlanta and Ramirez fell back. The Cubs added Marlon Byrd, who didn't play horrible for them but the pitching continued to go backwards. By 2011, it was evident the Cubs needed a major rebuild. It took them a few years but when Theo Epstein took over, the rebuild was made and they would ultimately break the curse in 2016.
But until that point, 2008 was the Cubs best year for that ring. And it would have been neat to see the Cubs win it on the 100th year anniversary. Oh well. Great things come to those who wait, right Cubs fans?
OTHER GREAT TEAMS NEVER TO WIN A WORLD SERIES IN 30 YEARS
-Fan in the Obstructed Seat