Week 14 NFL Picks - Contenders vs. Pretenders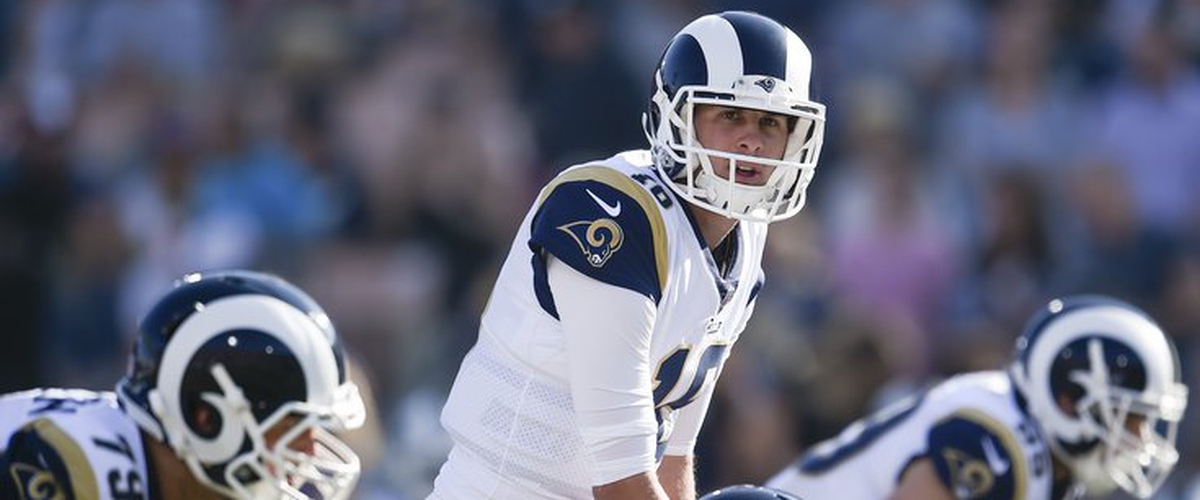 Week 14 of the NFL season kicks off tonight when the New Orleans Saints travel to Atlanta to square off against the Falcons in what is bound to be an exciting NFC South showdown. The Sunday night game features the Baltimore Ravens in Pittsburgh facing the Steelers and the week will be capped off on Monday when the Patriots roll into Miami to play the Dolphins. Notice how every primetime game this week is a divisional one? It's getting to that point in the season. Let's improve from last week's 10-6 record for picks. 16-0? Find out who's going to win and lose below!
New Orleans Saints (9-3) @ Atlanta Falcons (7-5) (Thursday, 8:25 PM ET)
This is a big-time game for the Falcons. A win would make the gap between first and third place in the NFC South just one game, regardless of the outcome of Carolina's game vs. Minnesota. As nice as it would be for the Falcons to win this one at home and help their playoff chances, it won't happen. Drew Brees has a fantastic duo of running backs behind him and a defense that has been way better than expected this season. It won't be as close as many expect.
The Pick: Saints 31, Falcons 21
Indianapolis Colts (3-9) @ Buffalo Bills (6-6) (Sunday, 1:00 PM ET)
Buffalo needs to win this game but with the QB situation up in the air, it's hard to pick them. With that said, I'm still going to do it. If Tyrod Taylor can play, Buffalo will cruise to a victory. If he can't go, Nathan Peterman is going to beat Jacoby Brissett at his own game - impersonating a starting quarterback.
The Pick: Bills 27, Colts 17 (with Taylor) or Bills 21, Colts 17 (with Peterman)
Dallas Cowboys (6-6) @ New York Giants (2-10) (Sunday, 1:00 PM ET)
Eli Manning is going to be hungry for revenge on the NFL after having his consecutive starts streak snapped at 210 at the hands of Ben McAdoo (and company). McAdoo is no longer in the picture and Manning is back in the starting lineup. He'll play a good game, but it won't be enough to defeat a Cowboys team who is playing for its playoff-bound lives. If Dallas loses this game, it can kiss the postseason goodbye. Dak lives on another week.
The Pick: Cowboys 27, Giants 20
Detroit Lions (6-6) @ Tampa Bay Buccaneers (4-8) (Sunday, 1:00 PM ET)
Detroit suffered an embarrassing loss at the hands of the Ravens last week, a loss in which Matthew Stafford injured his throwing hand. Stafford is tough as nails so I'm expecting him to be able to go on Sunday, Tampa Bay is bad enough that I'm comfortable picking Detroit to win in a bounce-back game for the entire squad. Jameis will not eat a W this week.
The Pick: Lions 24, Buccaneers 19
Oakland Raiders (6-6) @ Kansas City Chiefs (6-6) (Sunday, 1:00 PM ET)
I'm not going to pick Kansas City this week. I'm not going to pick Kansas City this week. I'm not going to pick Kansas City this week. I've picked the Chiefs every week this season and it worked early on but now, nada. With Marcus Peters suspended for this game, Derek Carr should have a big game regardless of whether Amari Cooper is able to play. Michael Crabtree is back from his suspension and the Chiefs' defense is so bad that Oakland should put up plenty of points in this one. It'll be a shootout and Kansas City has home-field advantage but with how things have went lately, Oakland will pull it out late in the 4th quarter (again).
The Pick: Raiders 40, Chiefs 34
San Francisco 49ers (2-10) @ Houston Texans (4-8) (Sunday, 1:00 PM ET)
I'm going with an upset in this one (is it really an upset?) Tom Savage has been nothing short of mediocre this year for the Texans and I like Jimmy Garoppolo's chances of improving after last week's meh performance. He'll throw a touchdown this week, probably more than that. The 49ers will pick up their second straight win and their third overall this season.
The Pick: 49ers 24, Texans 16
Green Bay Packers (6-6) @ Cleveland Browns (0-12) (Sunday, 1:00 PM ET)
The Packers are assuming they're going to win this game when talking about Aaron Rodgers' return in a little over a week, and I'm not going to correct them. Cleveland has a legitimate shot at not winning a single game this season, with this one being no exception. All Brett Hundley has to do is outplay DeShone Kizer. I think he can do that.
The Pick: Packers 21, Browns 13
Chicago Bears (3-9) @ Cincinnati Bengals (5-7) (Sunday, 1:00 PM ET)
Cincinnati's surprisingly solid performance against Pittsburgh last week convinced me that this game isn't going to be close. Andy Dalton is quietly having a very solid season and as long as his defense can hold off the "great" Mitchell Trubisky, this will be a win. The Bengals are now in "win out in order to make the playoffs" mode and the Bears are in "let's try to scrap another win or two before next season" mode. I think we all know which team is more likely to grab the W.
The Pick: Bengals 28, Bears 14
Minnesota Vikings (10-2) @ Carolina Panthers (8-4) (Sunday, 1:00 PM ET)
This is an intriguing game. The common trend for the Panthers is if Cam Newton shows up, the team shows up and is very likely to win. When Cam has an off game, it's hard for the rest of the team to make up for that. Against Minnesota, MVP-level Cam isn't really MVP-level Cam. Case Keenum will have another game like last week - efficient, winning football.
The Pick: Vikings 27, Panthers 21
Washington Redskins (5-7) @ Los Angeles Chargers (6-6) (Sunday, 4:05 PM ET)
Washington got served a huge slice of humble pie last Thursday against Dallas. Los Angeles is in a three-way tie for first place in the AFC West and by game time, the team should know who they have to keep pace with. Philip Rivers and Melvin Gordon should be enough to hold off the contract-chaser Kirk Cousins.
The Pick: Chargers 28, Redskins 20
New York Jets (5-7) @ Denver Broncos (3-9) (Sunday, 4:05 PM ET)
Josh McCown is coming off AFC Offensive Player of the Week honors and his team sits at 5-7. Before the season, many people (myself included) expected this bunch to be 2-10, 1-11 or 0-12 at this point. Props to Todd Bowles for a job well done this season. With that said, things have not gone as expected in Denver, but for the worst. The Broncos have lost 8 games in a row and have no idea what they have at the quarterback position. Let's make it nine in a row as the Jets will sit at a shocking 6-7 come Sunday night.
The Pick: Jets 24, Broncos 17
Tennessee Titans (8-4) @ Arizona Cardinals (5-7) (Sunday, 4:05 PM ET)
Tennessee is a scary team to root for. One week they're beating up on a bad team and the next, they're getting beat up by a good team. Luckily for the Titans, Arizona is not a good team. The Carson Palmer and David Johnson-less Cards will not be able to keep up with Marcus Mariota, Derrick henry and DeMarco Murray. Simple and plain.
The Pick: Titans 31, Cardinals 17
Philadelphia Eagles (10-2) @ Los Angeles Rams (9-3) (Sunday, 4:25 PM ET)
Game of the week right here. The Eagles are coming off a loss (something they're not too used to doing this year) and the Rams are coming off a blowout victory. This one is by far the hardest game to pick. Common sense would result in picking Carson Wentz and company bouncing back and ripping apart the Rams' defense. Naturally, I'm going with Jared Goff and the Rams pulling it off at home. The Rams will need their defense to play great football and if it does, LA will emerge victorious.
The Pick: Rams 28, Eagles 24
Seattle Seahawks (8-4) @ Jacksonville Jaguars (8-4) (Sunday, 4:25 PM ET)
Jacksonville has a good defense and Blake Bortles is capable of avoiding mistakes and playing a solid game. Only one of those instances will occur on Sunday. Seattle showed last week that its defense is better than many expected without Kam Chancellor and Richard Sherman. Russell Wilson is a special player and in an effort to remain within a game's reach of the Rams, he'll win this one for his team.
The Pick: Seahawks 30, Jaguars 20
Baltimore Ravens (7-5) @ Pittsburgh Steelers (10-2) (Sunday, 8:30 PM ET)
Pittsburgh struggled against Cincinnati but showed that no matter the circumstances, this team is going to find a way to win the game. Baltimore has played some fantastic football as of late (including Joe Flacco, last week at least) but won't be able to put up points with this Steelers' O.
The Pick: Steelers 31, Ravens 21
New England Patriots (10-2) @ Miami Dolphins (5-7) (Monday, 8:30 PM ET)
Blowout of the week on Monday Night Football. Jay Cutler is no Tom Brady and Tom Brady is no Jay Cutler. Brady is coming off a game in which he didn't throw a single touchdown and was picked off once. This week, he'll make up for his lost touchdowns and won't throw a single pick. Miami will be looking at its 8th loss of the season come Monday night.
The Pick: Patriots 41, Dolphins 17
That's it for the Week 14 edition of NFL Picks. As the playoff race heads into the final stretch, here's to your team picking up a win!
--------------------------------------------------------------------------------
This is your reminder to put your Best Foot(e) Forward in everything you do today! Always do the right thing and be the best possible version of yourself every day.
As always, if you'd like to get in touch with me or follow my social media accounts, you can find them here:
Facebook: https://www.facebook.com/TheBestFooteForward
Twitter: https://twitter.com/TheBestFooteFWD
Instagram: https://www.instagram.com/thebestfooteforward
Email: bestfooteforward17@gmail.com
If anyone is looking for fantastic bye-week analysis about who's favored to win coming off a bye or when facing someone coming off a bye: I encourage you to check out http://cheatsheetwarroom.com/fantasy-football/nfl/bye-weeks.aspx. This is my friend Brad's website. He has some amazing bye-week infographics with tons of helpful information on them. Although we're done with bye weeks, we do have 4 teams coming off a bye this week. Perfect for picks. Feel free to check it out. You can contact Brad at brad@cheatsheetwarroom.com. Let him know what you think!