Week 16 NFL Power Rankings - Who's Putting Their Best Foote Forward?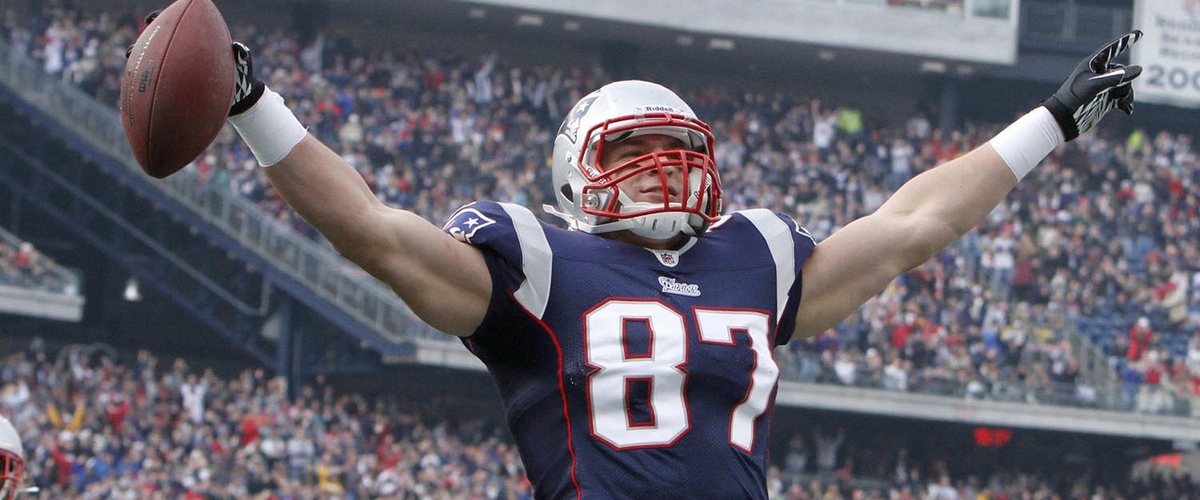 Just two more weeks left in the NFL Regular Season! This year has gone by so fast - I'm certainly not ready for football to end. The good news is, there are still plenty of teams fighting for playoff spots and plenty of teams looking to do damage once they reach the playoffs. Not much is set in stone and there is a lot left to be decided, starting with this week. Before looking ahead, let's take a peek at TBFF's Power Rankings heading into Week 16 of NFL action.
32: Cleveland Browns (LW: 32) 0
Right when I give DeShone Kizer some credit for playing a good game, he follows it up with a performance like he had against the Ravens. I expected about 54% completion from Kizer (his season average), but no touchdowns and two interceptions? Horrible game for the rookie signal caller. Last week brings Kizer's season TD:INT ratio to 9:19.
31: Indianapolis Colts (LW: 30) -1
Denver isn't a good team and the Colts getting blown out by two scores says something about this team. Jacoby Brissett had some solid games early on in the season, but it's evident that he doesn't belong as a starting QB in this league. Indy needs a lot of help if it wants Andrew Luck to succeed and take the team with him.
30: New York Giants (LW: 31) +1
The Giants played a very tough game against the Eagles and had the lead for the majority of the game. Eli Manning had one of his better games of the season but the defense made Nick Foles look like a Hall-of-Famer on his way to four touchdown passes. Draft position, draft position, draft position.
29: Tampa Bay Buccaneers (LW: 28) -1
I didn't want to move the Bucs because they played Atlanta very close on Monday but when you're 4-10, there are only a certain amount of places for you in the rankings. Jameis Winston had his best game of the season and one of the best of his career thus far, completing 77 percent of his passes and adding three touchdowns. If this Winston shows up next year, the Bucs will be a team to be taken a lot more seriously. Until then, they're a laughing stock.
28: Chicago Bears (LW: 27) -1
Chicago didn't show up against the Lions. The team was due for a game like that. Mitch Trubisky took a step backward in his development when he tossed one touchdown to go with three interceptions. He now has 7 touchdown passes and 7 interceptions on the season. It's something to build on, but it's not particularly inspiring.
27: Houston Texans (LW: 26) -1
Houston got it handed to them on Sunday. Jacksonville was a team on a mission and Houston was just along for the ride. What started off as a promising season for the Texans has quickly turned into a disaster and something everyone will want to forget about at the end of the year. Nevertheless, the Texans shouldn't drop too many more spots in the rankings, being as it's hard to drop too far from 27.
26: Denver Broncos (LW: 29) +3
Brock Osweiler's stats on the surface may not wow you (194 yards, 2 TD, 0 INT) but if you watched the game on Thursday, you would've been pleasantly surprised with how in command he looked throughout the game. I don't think Denver has any confidence left in Trevor Siemian and Paxton Lynch can't stay healthy long enough for the team to get a good look at him. Games like this one gives a little bit of hope for next season, unless someone else is brought in to play QB.
25: New York Jets (LW: 24) -1
Josh McCown's hand is broken, and so is the Jets' season. What many anticipated to be an 0-16 or 1-15 season has ended up a season with at least 5 wins. Let's give credit where credit is due: Todd Bowles and Josh McCown. It's crazy to even think that just a week ago, the Jets were in the playoff hunt in the AFC...
24: Miami Dolphins (LW: 23) -1
Smokin' Jay! His superb performance against the Patriots was due to be followed up by a horrible one and he delivered, to say the least. Any time your QB tosses a trio of interceptions and fails to throw a single touchdown, you're in for a rough game. It's amazing that Miami only lost by one score.
23: Arizona Cardinals (LW: 22) -1
Close game for those Cardinals against the Redskins. 6-8 on the season seems pretty fitting. Carson Palmer and David Johnson have no reason to return this year, so I don't blame them for not doing so. If Arizona wins out, it would finish the season 8-8. Something around 8-8 seems about right.
22: Cincinnati Bengals (LW: 21) -1
Cincy has had an up-and-down (mostly down) season this year and on Sunday, every single problem with this team was brought to light against a superior Vikings team. Andy Dalton played one of the worst games I've seen a QB play recently and the entire team seemed in a funk. Marvin Lewis is on his way out at the conclusion of the season, which might be the change this squad needs moving forward.
21: San Francisco 49ers (LW: 25) +4
Jimmy Garoppolo; what a guy. 381 yards and a touchdown was enough to beat the Titans on Sunday. Many will look at Garoppolo's two touchdowns in three starts and frown but if you watch him play, you can tell he's the guy for SF. He's 3-0 as a starter and it's evident that the entire organization is behind him. Things are looking up for the 49ers.
20: Oakland Raiders (LW: 19) -1
Oakland has been perhaps the most disappointing team in the NFL this season. Many expected the Silver and Black to challenge Pittsburgh and New England for ownership of the AFC but instead, they have the Broncos biting at their heels for possession of third place in the AFC West. Chalk it up to a bad year and move on.
19: Green Bay Packers (LW: 16) -3
Well, so much for Aaron Rodgers using his magical powers to win out and get Green Bay into the playoffs. He looked rusty on Sunday, throwing three interceptions to go with his three touchdowns and was subsequently placed on injured reserve a couple days later. Green Bay is throwing in the towel on a season that should prove to be a wake up call: Rodgers needs some talent around him (not wide receivers) in order to be successful.
18: Tennessee Titans (LW: 18) 0
Tennessee should be dropped multiple spots because of the inconsistency displayed week after week. Due to the movement of the teams around them, the Titans are standing still. Marcus Mariota had one of his better games of the season on Sunday when he threw a couple touchdowns and, more importantly, no interceptions! That is going to be key these next two weeks as Tennessee looks to make a playoff push.
17: Washington Redskins (LW: 20) +3
Kirk Cousins hasn't exactly set the world on fire this year, and continued that same good-but-not-great play against the Cardinals. Is he worth the price tag he's asking for? Probably not. Can the team grab anyone better than him this offseason? Probably not. Tough situation if you're the Redskins.
16: Los Angeles Chargers (LW: 11) -5 *BIG FALLER*
Philip Rivers always seems to save his worst games for Kansas City. Fun fact; Rivers has thrown more interceptions in two games against the Chiefs this season (6) than Alex Smith has thrown all season (5). Nothing more to say about this bunch: they had a chance, then blew it.
15: Buffalo Bills (LW: 16) 0
Buffalo finds ways to win games. That's an important trait when talking about playoff football. There are going to be things that go wrong, but the good teams are able to win despite what does go wrong. Tyrod Taylor is going to be a huge factor this Sunday against New England.
14: Kansas City Chiefs (LW: 17) +3
What a rollercoaster of a season for the Chiefs. They've beat New England and Philadelphia, swept the Chargers and have looked like the best team in the NFL at times. The same team has also lost to the Jets and Giants. Kansas City is picking a damn good time to turn the season around, though.
13: Seattle Seahawks (LW: 10) -3
What happened in Seattle? The easy answer is injuries. It's honestly a testament to Pete Carroll and Russell Wilson that this team is sitting at 8-6. Even if the 'Hawks win out and finish the season 10-6, it won't guarantee them a playoff spot. That goes to show how stacked the NFC is this year and how perfect Seattle would've needed to be recently to secure a spot in the big dance.
12: Detroit Lions (LW: 12) 0
Detroit sits right above Seattle in the playoff picture, just outside the top six in the NFC. There are a lot of complicated ways the Lions can get into the playoffs, but it's possible. Regardless of whether Detroit makes the playoffs, the front office should take a page out of Green Bay's book and learn it needs to surround a star QB with some talent.
11: Dallas Cowboys (LW: 14) +3
Dallas has come storming back late in the season, just in time for the return of Ezekiel Elliot. The 'Boys need someone to lose out in order to make the postseason, so the odds aren't in their favor. Either way, it's been an up-and-down season for Dallas - one that will still provide optimism for next year.
10: Baltimore Ravens (LW: 13) +3
Baltimore has to be rooting against Tennessee and Buffalo these next two weeks. The good news for the Ravens is they have to play the Colts and Bengals to close the year. 10-6 is entirely possible and in the AFC, I think that will qualify you for a playoff spot. It's not likely that both Tennessee and Buffalo will win out. Joe Flacco might find himself back in the postseason after all.
9: Jacksonville Jaguars (LW: 9) 0
Jacksonville is scary when Blake Bortles is playing well. It's no coincidence that the team is 3-0 in the month of December, Bortles' best month of his career. Seven touchdowns to no interceptions is winning football. The Jags are going to be a tough out in the playoffs if this continues, but the only questions is: will it continue?
8: Atlanta Falcons (LW: 6) -2
I owe Atlanta some credit. I've been hard on them this season and have jumped on every opportunity possible to criticize Matt Ryan, but here the team is at 9-5. With the Saints and Panthers left on the schedule, it's possible that Atlanta could win the division, which would be insane. The NFC South could and very well might produce three playoff teams with double-digit win totals.
7: Philadelphia Eagles (LW: 8) +1
Philly is going to be fine with Nick Foles at quarterback. I don't know what it is, but Foles in an Eagles jersey just makes sense. He looks poised and ready for any challenge thrown his way. If the defense can play a bit better, this team will be a tough out come playoff time regardless of who's playing QB.
6: New Orleans Saints (LW: 7) +1
New Orleans has a big game coming up against the Falcons. This one is a home game for the Saints, which could be the difference in the end. Alvin Kamara and Drew Brees should have big games against Atlanta. Any talk of the Saints not winning the division can be put on the back burner this week.
5: Pittsburgh Steelers (LW: 2) -3
Pittsburgh was a controversial catch/no-catch away from beating New England. I'm not going to drop them too many spots because at the end of the day, everyone knows that the Steelers are one of the best teams in the NFL. Sunday's game had the feel of a playoff game for sure. I have a feeling that may not be the last time New England and Pittsburgh meet this season.
4: Carolina Panthers (LW: 4) 0
Carolina keeps tempting me to be a believer again. Cam Newton played one of his best games of the season on Sunday and when he is rolling, Carolina is rolling. Come playoff time, the Panthers may be the team no one wants to face.
3: Los Angeles Rams (LW: 5) +2
Jared Goff and Todd Gurley is one of the best QB-RB duos in the NFL. Both players have taken huge steps forward and are terrorizing the NFL. The Rams are a very exciting team to watch because when the offense and defense show up at the same time, there aren't many teams that can beat this one. Even if one unit shows up, the Rams are still a tough out.
2: Minnesota Vikings (LW: 3) +1
Minnesota is so impressive. It's amazing to see the success Case Keenum has in this system. It's amazing to watch how good this defense is. There are 3-4 teams in the NFC that I can see playing in and winning the Super Bowl - and this team is without a doubt one of them.
1: New England Patriots (LW: 1) 0
It may have been a close win, but it was a win nonetheless. Tom Brady looked a lot more like himself on Sunday, just in time to fine tune a couple things in preparation for the playoffs. Same old Brady, same old Pats.
That's it for this week's power rankings. There are just two more chances for your favorite team to either make a playoff push or prepare for next season. I'm excited to see where this list stands a week from today.
--------------------------------------------------------------------------------
This is your reminder to put your Best Foot(e) Forward in everything you do today! Always do the right thing and be the best possible version of yourself every day.
As always, if you'd like to get in touch with me or follow my social media accounts, you can find them here:
Facebook: https://www.facebook.com/TheBestFooteForward
Twitter: https://twitter.com/TheBestFooteFWD
Instagram: https://www.instagram.com/thebestfooteforward
Email: bestfooteforward17@gmail.com