Week 17 NFL Power Rankings - Who's Putting Their Best Foote Forward?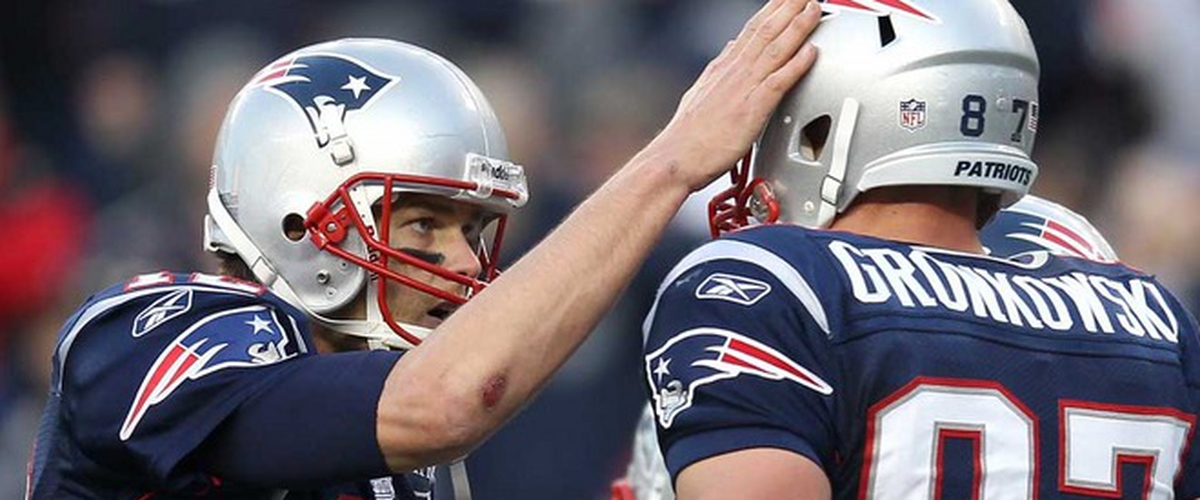 There's only one more chance for each NFL team to change its record, hopefully for the better. Last week was a mixed bag of action that changed the playoff picture in both the AFC and NFC. Some teams are hanging on for dear life in the playoff race and are going to need some help next week in order to get in while others have clinched spots in the big dance. Let's find out where your favorite team ranks in the Week 17 Power Rankings!
32: Cleveland Browns (LW: 32) 0
Well, I have to admit I was incorrect on multiple occasions when I picked the Browns to win this season, and last week was one of them. It's become a reality that this team is going to finish the season winless. DeShone Kizer has done nothing this season to give the front office/coaching staff any confidence in him heading into the offseason. The Browns have found themselves in the 32 spot for quite a while, and this week is no different.
31: New York Giants (LW: 30) -1
The Giants are moving down a spot after getting shut out by the Cardinals on Sunday. Any time you fail to score a single point in a game, you're going to fall in the rankings. Fortunately for New York, it's hard to fall too far when you're already 30th out of 32 teams. Eli Manning put forth another disappointing effort and now looks like a league-average QB at best. Maybe he'll benefit from a change of scenery this offseason? That's a question the Giants' brass needs to begin thinking about.
30: Indianapolis Colts (LW: 31) +1
The Colts played a somewhat-close game against the Ravens and the Giants got thoroughly dismantled, so Indy moves up a spot. The team is beginning to look at other options at head coach, indicating that Chuck Pagano may be on his way out at the conclusion of the season. There have been contradicting reports about Bruce Arians' future in Arizona – maybe he can reunite with his old QB in Andrew Luck and turn the Colts back into a contender?
29: Tampa Bay Buccaneers (LW: 28) -1
Jameis Winston's sideline tantrum itself is enough to keep the Bucs here, let alone the loss. Tampa Bay did play the Panthers close but at the end of the day, you're not going to be a successful franchise is your QB is only good for a small fraction of it, injured for another part and then throwing fits for the rest. There needs to be some serious soul-searching done by the Bucs – a team many expected to contend for the NFC South title – this offseason.
28: Houston Texans (LW: 27) -1
Houston looked completely done with the season on Monday night against Pittsburgh. If it weren't for by DeAndre Hopkins, Houston wouldn't have scored in the entire game. This team desperately misses DeShaun Watson and can only play the waiting game until next season, when he'll be healthy and ready to go.
27: Denver Broncos (LW: 26) -1
Brock Osweiler followed up his great game in typical Brock Osweiler fashion with one of the lesser performances I've seen this season. Until Denver gets the QB position figured out, there's no way this team is going to be competitive. Paxton Lynch is getting the start this Sunday against the Chiefs, giving the team one more look at what it has in the young signal caller before the offseason.
26: Chicago Bears (LW: 28) +2
It's not hard to beat the Browns, and that's exactly what the Bears did on Sunday. Defeating a winless team shouldn't warrant moving up two spots in the rankings, yet here the Bears are. 5-10 seems like a fitting record for this team, with 5-11 or 6-10 both seeming appropriate after next week's action as well. This defense has some pieces to build around and although he hasn't been good, Mitchell Trubisky has done enough for the front office to not want to draft a QB in next year's draft.
25: New York Jets (LW: 25) 0
Bryce Petty. Enough said. The Jets are one of the worst teams in the NFL but out of sheer respect for how well the team has overachieved this season, I'm going to try my best to keep them out of the bottom 6 or 7 spots in these rankings. Sunday's game against San Diego LOS ANGELES (it's still hard to picture) was an inspiring performance on the defensive end and a brutal one to watch on the other side of the ball. It looks more and more likely that the Jets are going to take a long, hard look at a QB in the draft next April.
24: Miami Dolphins (LW: 24) 0
Those poor 'Fins. With Ryan Tannehill at QB, this squad might be in the middle of the playoff picture. Jay Cutler has been, well, Jay Cutler this season – resulting in the Dolphins sitting at 6-9 heading into week 17. There are a lot of question marks for this team heading into the offseason, with not too many answers readily available.
23: Green Bay Packers (LW: 19) -4
Aaron Rodgers = Green Bay Packers. Easier math problem than 2+2. Instead of doing his best impression of a starting QB on Saturday, Brett Hundley did his best local-grocery-store-bagboy-attempting-to-play-QB impression. There is going to need to be a serious overhaul of the Packers' defense if the team has any hopes of being a serious Super Bowl contender next season, barring Aaron Rodgers playing MVP-level football for 16 games, which is a possibility.
22: Oakland Raiders (LW: 20) -2
Oakland continued its trend of being the most disappointing team in the NFL on Monday night, losing to the Carson Wentz-less Eagles by a final score of 19-10. Derek Carr continued to look like he took a step back and the morale of the team continued to look dismal at best. Jack Del Rio's seat may not be steaming hot, but it's got to be warming up a bit.
21: Arizona Cardinals (LW: 23) +2
The Cardinals continue to find ways to win games behind stellar defense and somehow-not-horrible offense. With David Johnson and Carson Palmer, this team may be competing for a playoff spot. This late-season consistency leaves hope for Cardinals fans that there will be a decent squad on the field at the beginning of next season. The only downside to this winning is… draft position.
20: Cincinnati Bengals (LW: 22) +2
Cincinnati eliminated the Lions from playoff contention on Sunday and looked like a decent football team. With Marvin Lewis departing at the end of the season, perhaps this is the wake-up call the team needed: there needs to be change. Cincy is the typical "there's always next year" team but now, there really might be next year. New year, new faces, new Bengals. Grabbing another win doesn't hurt.
19: Tennessee Titans (LW: 18) -1
Tennessee is starting to scare me. I wasn't a believer in this team at the beginning of the year and after dropping three straight, I'm definitely not changing my mind. The Jaguars have already locked up the AFC South, so it'll be interesting to see if they field all starters on Sunday in an attempt to knock Tennessee out of the playoff picture. Marcus Mariota is going to need to snap out of his season-long slump this week and keep it going into the playoffs if this squad has any hopes of winning a playoff game – let alone a Super Bowl.
18: San Francisco 49ers (LW: 21) +3
Jimmy Garoppolo is 4-0 as a starter for the San Francisco 49ers. If you were to predict that before the season, I'd bet you $1000 it wouldn't happen. During Sunday's upset over Jacksonville, Garoppolo passed Kurt Warner for first all-time in passing yards in a player's first four games with a team. Is Jimmy G the next Kurt Warner? Maybe not. Is he going to be good in this league? It sure looks like it. San Francisco got away with highway robbery when it acquired Garoppolo from New England earlier in the season.
17: Washington Redskins (LW: 17) 0
Everyone knows what they're going to get this offseason with Kirk Cousins – a solid-to-good QB who isn't going to be great, but can get you into the playoffs. What he can do outside of that is questionable. Denver may have got a firsthand audition out of Cousins on Sunday. Washington is going to try its best to keep Captain Kirk but if all else fails, it'll be back to the drawing board for this bunch.
16: Buffalo Bills (LW: 15) -1
For those of you who were/are mad about Kelvin Benjamin's catch/no catch: the Bills were going to lose anyway. There's no way that catch impacts anything more than the spread in this one. Tom Brady is Tom Brady. Glad we got that out of the way. On the bright side, Buffalo can still get into the postseason by winning Sunday, along with losses by the Titans and Chargers OR by picking up the win Sunday and Baltimore losing. It's possible.
15: Detroit Lions (LW: 12) -3
Detroit is no longer a playoff team and as someone who supported the team throughout the season and wanted to see Matthew Stafford get another chance to win a playoff game, I can't say I didn't see this coming. The running game in Detroit is nonexistent and the defense is not where it should be among the NFL's ranks. Stafford is not Aaron Rodgers, meaning he is going to need a bit more help in order to qualify for and win playoff games. Until the Lions recognize that, they'll be stuck in the 7-9 win range year in and year out.
14: Dallas Cowboys (LW: 11) -4
What a rollercoaster this year for Dallas. From Dak Prescott's struggles, to Ezekiel Elliot's suspension and now to Jason Garrett's job security being questioned by the media, it's been a wild ride. A team many wrote of weeks ago wasn't mathematically eliminated from the playoffs until Sunday against the Seahawks. Don't expect this team to go away next year. Ezekiel Elliot will be back for the entire season and Dak Prescott will have a full offseason to work out the kinks in his game, so this squad will be fine.
13: Los Angeles Chargers (LW: 16) +3
It wasn't pretty, but the Chargers beat the Jets Sunday and remained alive in the playoff race. LA needs to win, Baltimore to win and Tennessee to lose in order to get into the playoffs. If this team can get into the playoffs, it'll be dangerous. Philip Rivers has enjoyed a good season and his defense is no joke. All LA can do is win this week and hope everything else falls into place.
12: Seattle Seahawks (LW: 13) +1
Seattle eliminated Dallas from playoff contention on Sunday when it defeated the Cowboys 21-12. The Seahawks can make the playoffs if they win vs Arizona Sunday and the Falcons lose to the Panthers. The fun thing about Sunday is that those two games happen at the same time, so it'll be interesting to see if there is any scoreboard watching taking place
11: Jacksonville Jaguars (LW: 9) -2
This team can be as good or bad as Blake Bortles makes it. When Bortles is playing efficient football, this squad can compete with the best in the NFL. When he's throwing interceptions left and right (see Sunday's game vs. San Francisco), the Jags are going to have a difficult time winning ball games. In the playoffs, Doug Marrone is going to need his QB to play at his absolute best.
10: Atlanta Falcons (LW: 8) -2
Atlanta is in the playoffs unless it loses and Seattle wins on Sunday. Both of those outcomes are possible, so the Falcons need to take care of business against Carolina in order to ensure they secure the sixth and final playoff spot in the NFC. Matt Ryan has been playing some so-so football the past few weeks and needs to elevate his game in order to get this team past the wild card round, especially against such a stacked NFC.
9: Kansas City Chiefs (LW: 14) +5 *BIG RISER*
Kansas City seems to have found its swag and winning formula after losing it for a month. Alex Smith is back to playing great football, Kareem Hunt is back to his rookie of the year ways, Travis Kelce is getting involved and Tyreek Hill has emerged as one of the best young wideouts in the league. Not to mention, the defense has been playing a lot better as of late. Is this a product of the teams KC is facing? We'll find out in the postseason.
8: Baltimore Ravens (LW: 10) +2
Joe Flacco in the playoffs is a scary thought. We've seen it before, and we might just see it again. The Ravens can get into the playoffs by winning or the Titans/Bills losing. If the season ended today, Baltimore would be facing the Chiefs in the wild card round of the playoffs. That's a good matchup; here's to hoping the Ravens can make it happen.
7: Philadelphia Eagles (LW: 7) 0
Last week, a certain someone (me), said the Eagles are going to be just fine with Nick Foles at QB. A certain someone (me) might have been wrong. Foles looked uncomfortable all night against the Raiders and the team mustered just 13 points on offense. If it weren't for so many Oakland turnovers, Philly's offense may have struggled even more. At the end of the day this team is still talented, but it's getting harder to picture it beating the Vikings or Rams in a playoff scenario.
6: Carolina Panthers (LW: 4) -2
Bad Cam Newton showed up last week, and the team still won. That's a testament to the talent and coaching of this squad. Perhaps the most frustrating thing in the NFL this season has been Cam Newton's inconsistency. When he's good, Carolina is great. When he's average, Carolina is good and when he's bad, the team is average. Average isn't going to win playoff games, so Cam has to at least play somewhat well.
5: New Orleans Saints (LW: 6) +1
Everyone talking about Drew Brees' falling off needs to relax for a minute. No, he's not the 5000-yard force he once was, but he's still one of the best QB's in the NFL and one of the best to ever do it. Brees doesn't have to pass for 5000 yards anymore because he now has one of the best running games in the NFL and a defense that has exceeded expectations. What began as another season down the drain has turned into one with legitimate Super Bowl hopes for the Saints, something not many of us expected.
4: Pittsburgh Steelers (LW: 5) +1
Pittsburgh is Pittsburgh. No one expected anything short of dominance against the Texans on Monday night. Ben Roethlisberger, Le'Veon Bell and JuJu Smith-Schuster is one of the best QB, RB, WR trios in the NFL – and that's forgetting the injured Antonio Brown (arguably the best WR in the league). The only thing to worry about for this team is James Harrison's signing with the New England Patriots but other than that, expect the Steelers to be in a good position to compete in the playoffs.
3: Los Angeles Rams (LW: 3) 0
Another week, another win for the Rams. Todd Gurley has a legitimate shot at winning MVP and Jared Goff's TD:INT ratio is now 4:1 on the season. If these two are playing great football, it doesn't matter how the defense plays. When the entire team plays well at once, forget about it: this is one of the best teams in the NFL. Look out playoffs – Los Angeles is coming.
2: Minnesota Vikings (LW: 2) 0
It came against Brett Hundley and the Rodgers-less Packers, but a shutout is a shutout. Minnesota's defense is one of the best in the league and it certainly showed up to play Saturday night. Case Keenum didn't have to do much at all and the team ended up winning 16-0. As long as the defense remains intact, this team should be among the favorites to represent the NFC in the Super Bowl.
1: New England Patriots (LW: 1) 0
New England is going to be New England. Tom Brady hasn't been single-handedly dominating games lately, but his squad is still one of the best in the NFL. Signing James Harrison is the icing on the cake for the Pats. Having home-field advantage throughout the playoffs is going to be huge for this team, so there is still something to play for next week.
Thanks for reading this week's power rankings. Here's to your favorite team rising a spot or two in next week's rankings!
————————————————————————————————————-
This is your reminder to put your Best Foot(e) Forward in everything you do today! Always do the right thing and be the best possible version of yourself every day.
As always, if you'd like to get in touch with me or follow my social media accounts, you can find them here:
Facebook: The Best Foote Forward
Twitter: @TheBestFooteFWD
Instagram: @thebestfooteforward
Email: [email protected]
---