Colts Woes: You Get What You Pay For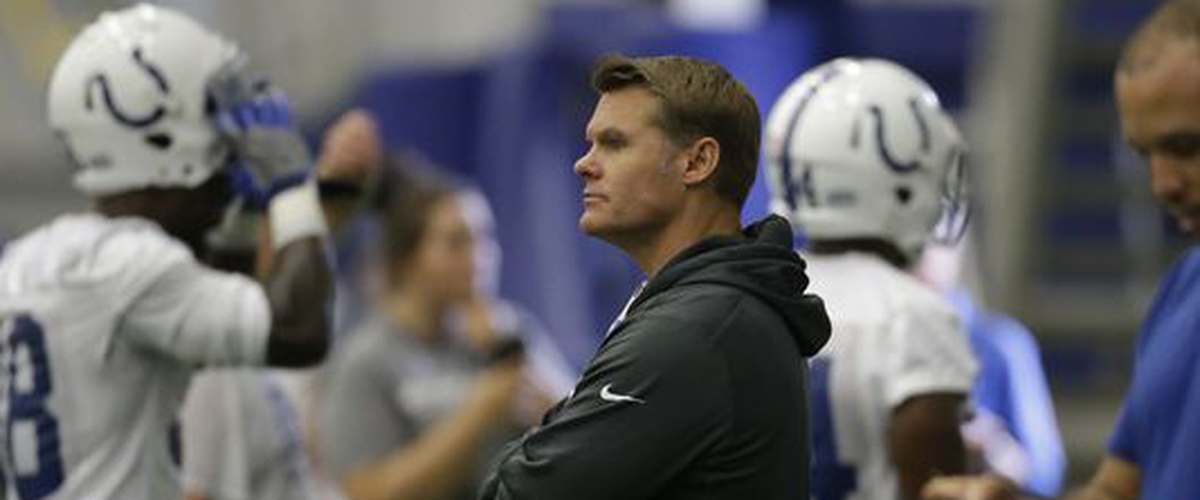 In professional sports, you get what you pay for. Can you overpay? Yes. Can a "low risk, high reward" signing pay off? Absolutely. But, when you're looking to rebuild a roster around a franchise cornerstone like Andrew Luck, can you afford to be cheap? No. Andrew Luck is a quarterback that only comes around every so often. Luck has been beaten around since coming into the league in 2012. But, the main cause of that is because the Colts haven't been able to come up with an offensive line combination that works. It looks like they might have found something towards the end of the 2016 season. The combination of Anthony Castonzo, Jack Mewhort, Ryan Kelly, Joe Haeg, and Le'Raven Clark looked to be the answer to all Colts fans' prayers. Fast-forward to 2017, preseason week 2; out comes Castonzo, Mewhort, Kelly, Haeg, and *rubs eyes* Jeremy Vujnovich. We're back to where we were, searching for that offensive line combination to protect our franchise QB who is still out coming off an offseason shoulder surgery.
So, why has it been a 5-year process to find an offensive line? Because, you get what you pay for. Good offensive lineman rarely hit the free agent market. The Browns let Center Alex Mack walk in free agency last year (because they're the Browns) and Mack went to a Super Bowl with the Atlanta Falcons. Former GM Ryan Grigson tried to fix the offensive line in 2013 when he signed OG Donald Thomas from the Patriots and OT Gosder Cherilus from the Lions. Neither lasted the length of their contracts in Indianapolis while Cherilus has found a stable home in Tampa Bay since being let go by the Colts. Next, OG Todd Herremans from the Eagles who only played half a season before being cut. Do you get where I'm going with this? Good offensive linemen don't hit the market. So, you might ask how a team like the Cowboys have such a good offensive line. Simple, the draft. The Cowboys invested early picks in their offensive line and it has paid off. All-pro OT Tyron Smith was the 9th overall pick in 2011, center Travis Frederick was the 31st overall pick in 2013, right guard Zack Martin was the 16th overall pick in 2014, and I'm sure you remember the story of right tackle La'el Collins going from mid 1st-round pick in 2015 to undrafted because police wanted to talk to him about the murder of his ex-girlfriend. Collins was later cleared and here he is, starting RT of the best offensive line in the NFL. The Colts are working their way there. Should it have taken as long as it has? Probably not, but none the less, they're trying. Castonzo is a former 1st round pick, Mewhort a 2nd, Kelly a 1st, and Clark a 3rd. While Clark hasn't panned out the way most would hope, Vujnovich might just be a temporary replacement as the 2018 OT draft class looks to have better prospects than the 2017 class. But, what about Joe Haeg? The former 5th round pick from North Dakota State moved from LT to RT to RG last season. Haeg has shown he can play inside, giving the Colts reason to believe they may have found a late round prospect that they can trust to protect their franchise QB and create holes for whatever RB may be in the backfield as well.
Offensive line isn't the only place the Colts have tried to cut corners on free agent signings and draft picks. The front 7 of the defense has been a revolving door for years. Playing a 3-4 defense can be challenging for players to get used to playing if they've played a 4-3 for most of their careers. Malik Hooker was the 1st defensive player they took in the 1st round of the draft since 2013. The player they took in 2013? Bjoern Werner. Before Werner, they took Jerry Hughes in 2011. Hughes never produced until Indy traded him to Buffalo in 2013. I have high hopes for Hooker in that he turns out better than the last two defensive 1st round picks. But, back to the revolving door that is the front 7. The Colts tried to make splashes with guys like Ricky Jean-Francois, Erik Walden, and who can forget when everyone thought Trent Cole was the final piece to what we thought a championship contending defense? Cory Redding was a veteran presence and was productive but father time caught up with Redding and he left to go to Arizona when Bruce Arians came calling. There was also Art Jones who was supposed to be the prize free agent from the 2014 free agent class. Except he couldn't stay healthy and started juicing up like his brother until getting cut earlier this year. And those are just the free agent signings, not even the draft picks that didn't work out. I'm not going to name them all because that would take too long. I'll just point out guys like D'Joun Smuth, Andrew Jackson, and Amarlo Herrea. These four guys combined for 0 starts while in Indianapolis.
Now onto the newest Colts. While Ballard brought in guys like Jabaal Sheard and John Simon, he also went out and brought in those low-risk, high-reward guys. Guys like Sean Spence, Barkevious Mingo, and Margus Hunt. Spence has since been cut while Mingo and Hunt are on the 2nd team at their respective positions. Another free agent signing that is in a starting spot is Jon Bostic. Bostic is on his fourth team since coming into the league in 2013. He hasn't been able to stick anywhere he's been and with rookie Anthony Walker Jr. in the fold, Bostic has one shot to prove his worth in the NFL.
Do you catch my drift here? Investing high draft picks in these positions is crucial in the NFL. If you don't, you might have your franchise QB miss time because he's getting beat around, or your defense is allowing 400+ yards a game. The past Colts front office has cut corners and overpaid for guys, let's just hope the new regime doesn't do the same.