Final Indianapolis Colts 53-Man Roster Prediction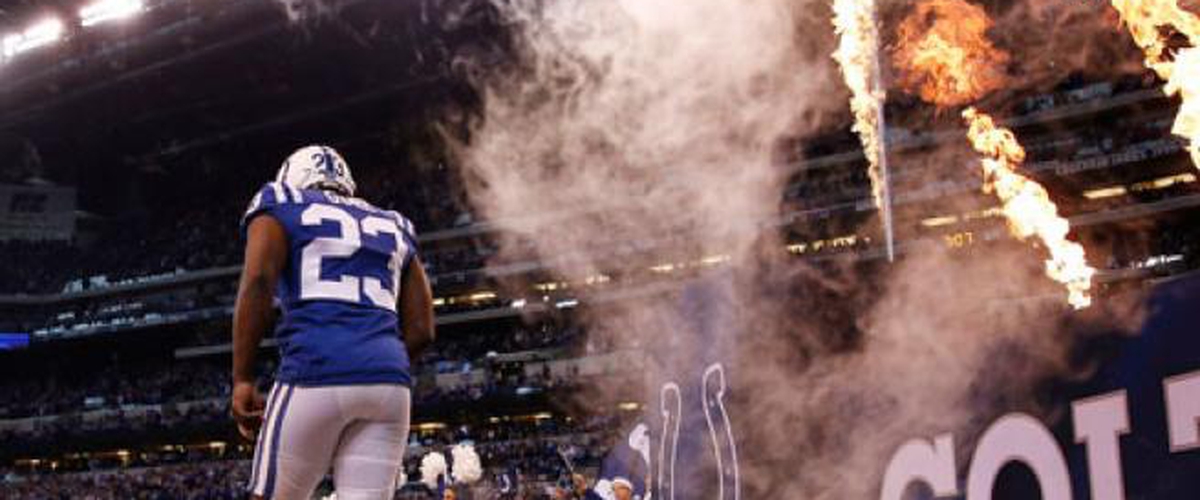 Final 53-Man Roster Prediction
Now that the preseason has come to an end. Let's take one final look at what the Indianapolis Colts 53-man roster may look like when cuts are made Saturday.

QB: Scott Tolzien, Stephen Morris, Andrew Luck
With Luck sidelined for the foreseeable future, Indy is forced to keep three QBs. Even if Luck wasn't injured, Morris has done enough this preseason to earn a roster spot. Tolzien appears to have won over the starting job in Luck's absence.
RB: Frank Gore, Robert Turbin, Marlon Mack
A slew of injuries and acquisitions prevented a fourth back from ever emerging on the depth chart. Not that it would have mattered. The Colts are simply too banged up to justify keeping four running backs. Gore, Turbin, and Mack should make for a nice trio.
WR: T.Y. HIlton, Donte Moncrief, Chester Rogers, Kamar Aiken, Phillip Dorsett, JoJo Natson
Despite his lackluster play and trade rumors, Phillip Dorsett will make the 53-man roster. JoJo Natson had a great preseason, but we have yet to see what kind of chemistry he has with Tolzien, or more importantly Luck. With Hilton likely drawing double teams most weeks, the remainder of the receivers will have to step up their game.
TE: Jack Doyle, Brandon Williams, Darnell Daniels
"Where is Eric Swoope" you may be asking? Heading for the physically unable to perform list. The Colts haven't said as much yet, but it is likely the best option given other needs across the roster. Look for Doyle to lead the Colts in receptions this season.
OL: Anthony Castanzo, Joe Haeg, Brian Schwenke, Jack Mewhort, Jeremy Vujnovich, Le'Raven Clark, Deyshawn Bond, Denzelle Good, Zach Banner
Just like Swoope, I expect starting center Ryan Kelly to be placed on the physically unable to perform list. This would be a huge blow to the Colts offensive line as Kelly would be forced to miss six games. After a rough camp and preseason, don't be surprised if Clark winds up getting cut.
DL: Henry Anderson, Al Woods, John Hankins, Margus Hunt, Grover Stewart, Hassan Ridgeway, T.Y. McGill
The defensive line didn't quite live up to the hype surrounding it during the preseason. I still believe it is our strongest position group, but they are likely to struggle just as they have in year's past. If I had to choose being Grover Stewart and David Parry, I'd pick Stewart every time. It would be a mistake for the Colts to cut him.
OLB: Jabaal Sheard, John Simon, Tarell Basham, Akeem Ayers, Barkevious Mingo
This group performed better than expected in the preseason. They didn't register many sacks, but the pressure was there. The group, however, isn't good enough to be counted on to generate pressure alone. They will need the defensive line forcing pressure up the middle as well.
ILB: Jon Bostic, Antonio Morrison, Edwin Jackson, Anthony Walker
Arguably the weakest position group on the team, the play of the inside linebackers left much to be desired in the preseason. Antonio Morrison did flash at times, but no one appears capable of covering tights ends, receivers, or backs. Edwin Jackson's job may be in jeopardy given the sudden emergence of Jeremiah George. Let's hope Indy gives up on the Jon Bostic experiment and keeps Jackson around.

CB: Quincy Wilson, Rashaan Melvin, Nate Hairston, Chris Milton, T.J. Green, Vontae Davis
If Vontae Davis was healthy heading into the year, I'd be inclined to believe the Colts secondary may finally be good. The timetable on Davis' injury is a bit hazy, but hopefully he won't need to be placed on the physically unable to perform list. Injuries may have bought T.J. Green some time to prove his worth at cornerback.
S: Matthias Farley, Darius Butler, Malik Hooker, Lee Hightower
With Clayton Geathers starting the season on the physically unable to perform list, Matthias Farley has exceeded expectations at strong safety. Hooker has yet to win the starting free safety job due to injury. Hightower likely earned a roster spot after a very impressive performance against the Bengals on thursday night.
ST: Adam Vinatieri, Rigoberto Sanchez, Luke Rhodes
Who could have guessed this time last year that this would be the special teams trio?
Physically Unable to Perform List
Eric Swoope
Ryan Kelly
Clayton Geathers
Written by Matt Baker. Follow Matt on Twitter @MattMan526