Grading The Yankees Through 2 Months of the 2017 Season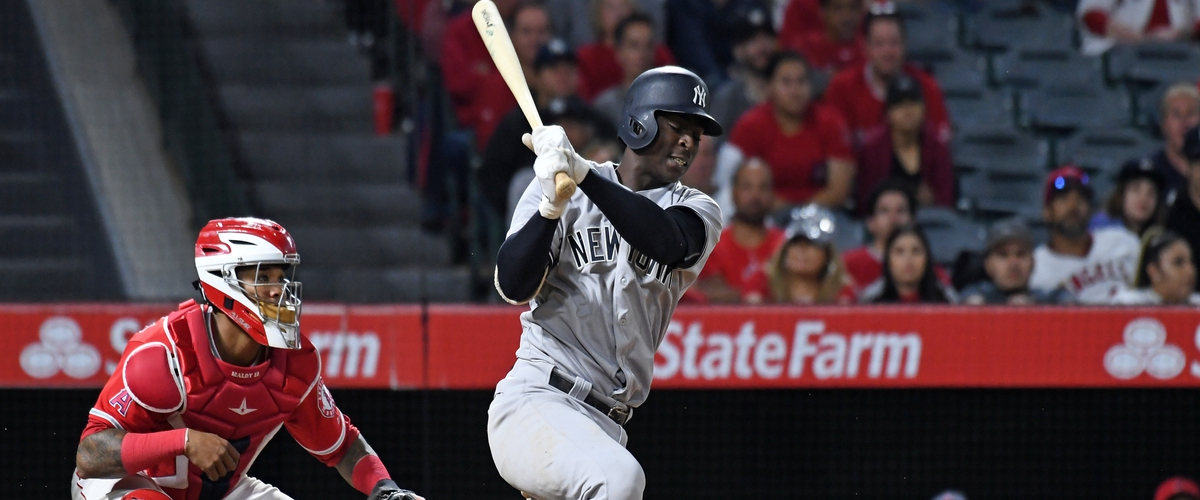 This incarnation of the Yankees were predicted by several pundits to finish in the basement of the ultra-competitive AL East. They certainly seemed like the team of tomorrow rather than the team of today, as the farm system also received several major packages in Gleyber Torres and Clint Frazier in trades, but the MLB roster had several glaring holes. However, and luckily for these Yankees, the rebuild in the Bronx seemed to last all of 10 minutes. The Yankees currently sit in 1st place, thanks to contributions from some unlikely areas. Now is a good time to be a bit retrospective about the first 2 months of this campaign.
Catcher: Gary Sanchez, Austin Romine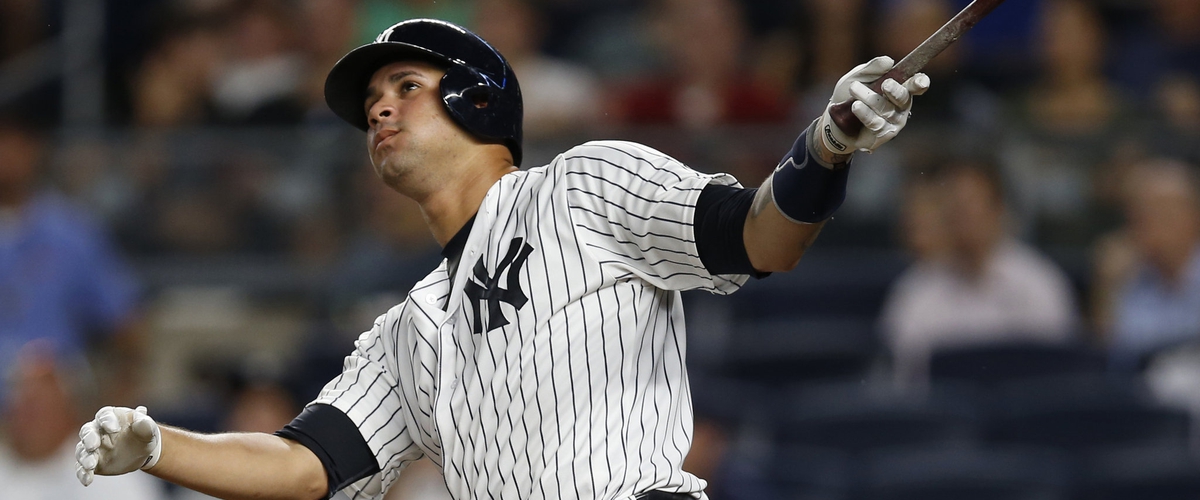 Things were looking grim when Sanchez was ruled out for a month. Austin Romine did a serviceable, if uninspiring, job holding down the fort, supplying plus defense and a putting the ball in play a decent enough clip. However, he is no Sanchez. Gary has mashed at a level on par with his breakout rookie year; so much so that he is getting All-Star consideration despite having missed a good chunk of time. Ever since he has been slotted into the 6 hole, he has been white hot, raising his average to .276, slashing .276/.358/.530, and mashing 10 home runs. If Sanchez ends up with a batting average around that number by the year end and 20-25 home runs, that could be a good barometer for his expecting performance down the line.
Grade: B+
First Base: Greg Bird, Chris Carter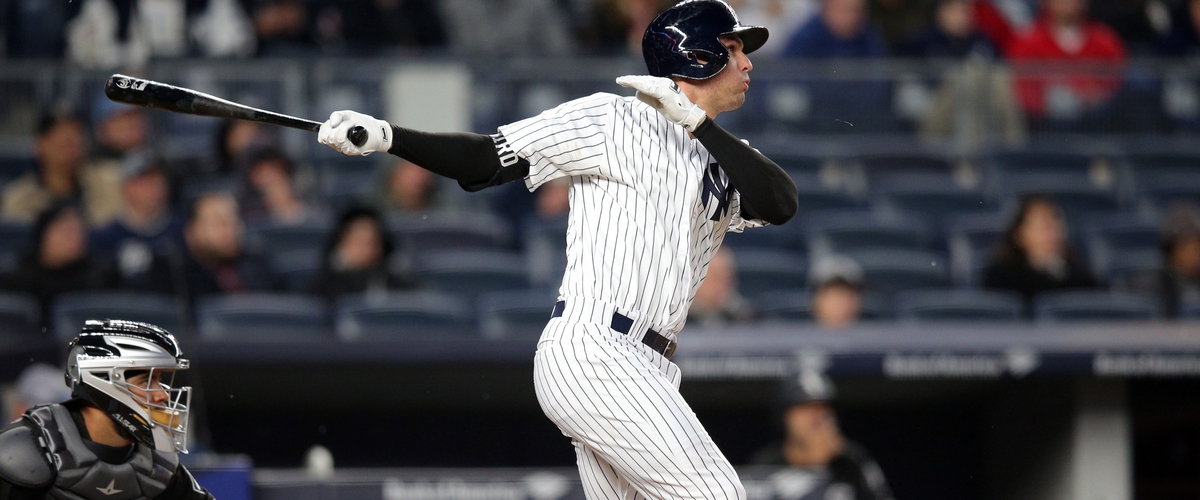 First base was supposed to be one of the areas with the few question marks surrounding it coming into the year. Nevertheless, here we are in June observing the dearth of production from first. Greg Bird was almost incomprehensibly bad. He went just 6-60 (.100 BA) with 1 home run and 3 RBIs before his injury. For the sake of contextualizing those numbers, 3 of those hits came in one game against the Cardinals, and one of them was a single off the Green Monster that would have been a fly ball out anywhere else. Chris Carter is up to his usual tricks. His batting average yo-yos above and below .200, and he supplies his usual power. Carter's prodigious power isn't enough to compensate for this low of a batting average and this high a strikeout rate. Just pray Bird comes back to his 2015 form.
Grade: D
Second Base: Starlin Castro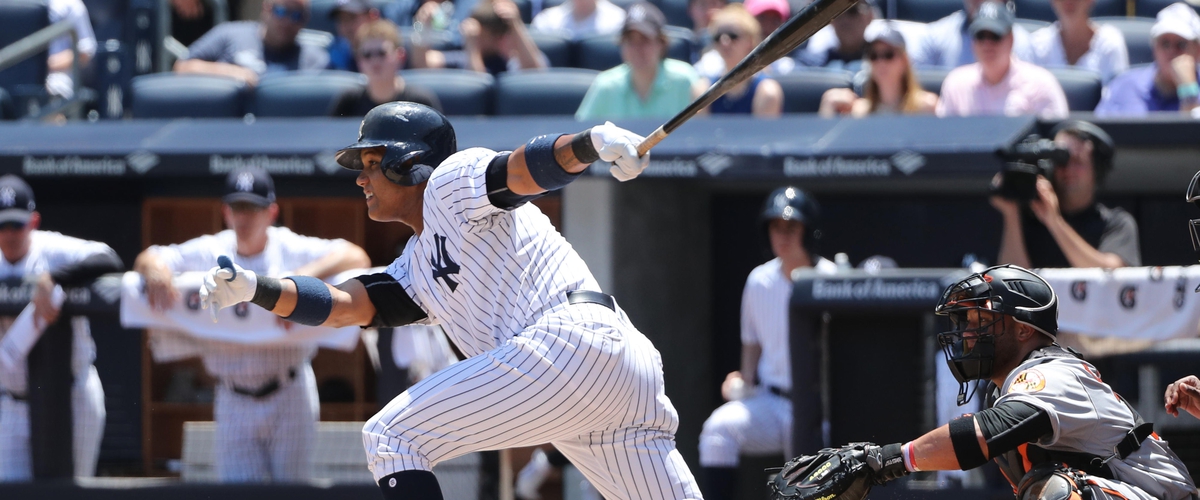 Dating back to his post All-Star break last year, Castro has been one of the hottest hitters in baseball. His average sits near the top of the AL at .328. His power has also returned, as he has clubbed 12 home runs this year, usually with men on base in pivotal spots of the game. It took him a while to fully master 2nd base defensively, but he seems to have figured it out. In my opinion, Castro's greatest weapon is the versatility he offers Joe Girardi in the lineup. Having hit 2nd, 3rd, 4th, 5th, and 6th this year, and excelling in all these spots, Castro has been one of the Yankees' top performers early on in 2017.
Grade: A
Shortstop: Didi Gregorius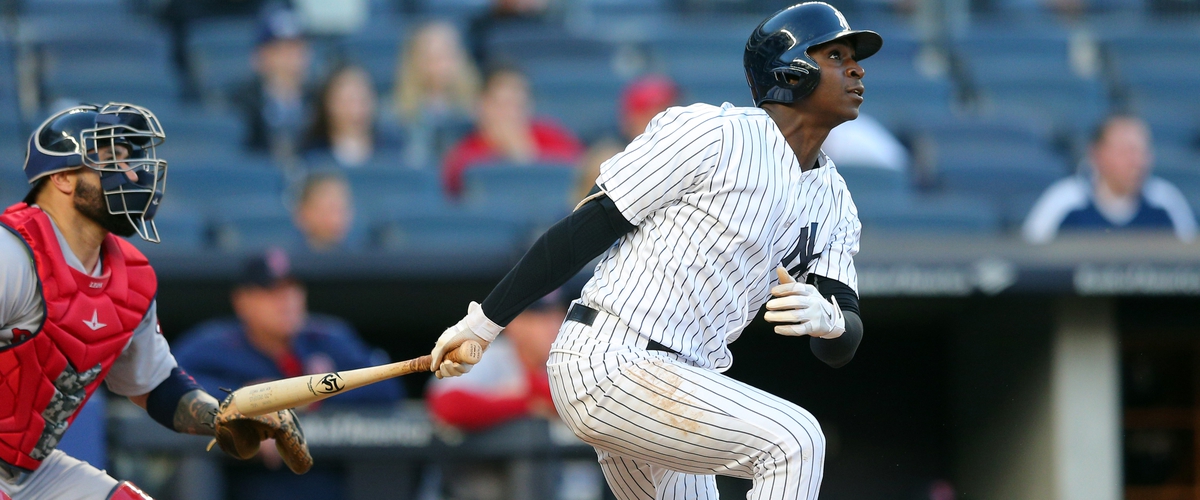 It took me a long time to finally come around on Didi Gregorious, as I was unsure how high his ceiling was. Man, has he shut me up this year. Despite missing some time due to an injury sustained in the World Baseball Classic, Didi is raking at a rate he's never approached in his short MLB career. His average is upwards of .340, his defense is his usual above-average caliber, and his .357 average against lefties signals a major improvement in his game. All the credit in the world to Joe Girardi for taking the toolsy Gregorious and molding him into a major offensive contributor, something few thought he would be.
Grade: A-
Third Base: Chase Headley, Ronald Torreyes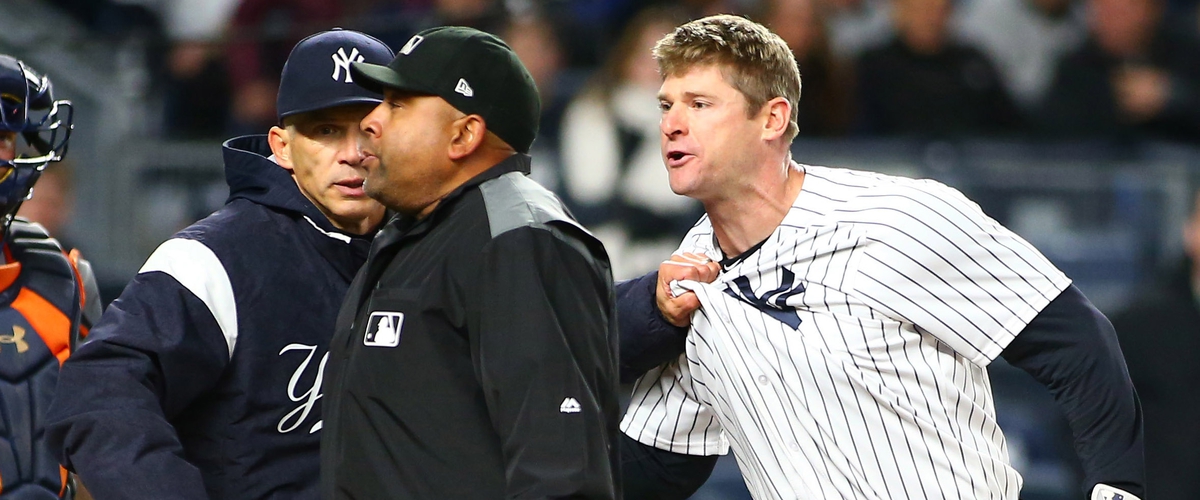 The very first article I wrote on this site called for Chase Headley's benching. If I reposted that article today and changed the numbers to reflect 2017, it would be just as relevant. For someone billed as a consistent veteran, Headley's consistency with the bat leaves a lot to be desired, as he is slashing just .230/.310/.343. Though defense may be his calling card, that has been just as suspect. In 2015, it was awful. In 2016, it was fantastic. In 2017, it's been a struggle to watch, as he leads the team with 11 errors. His backup, Ronald Torreyes, is a very limited player due to his 5'8", 150 pound frame. However, his .280 batting average is good enough to warrant some playing time. It's apparent now both of these guys are keeping Gleyber Torres' seat warm.
Grade: C
Outfield: Brett Gardner, Aaron Hicks, Aaron Judge, Jacoby Ellsbury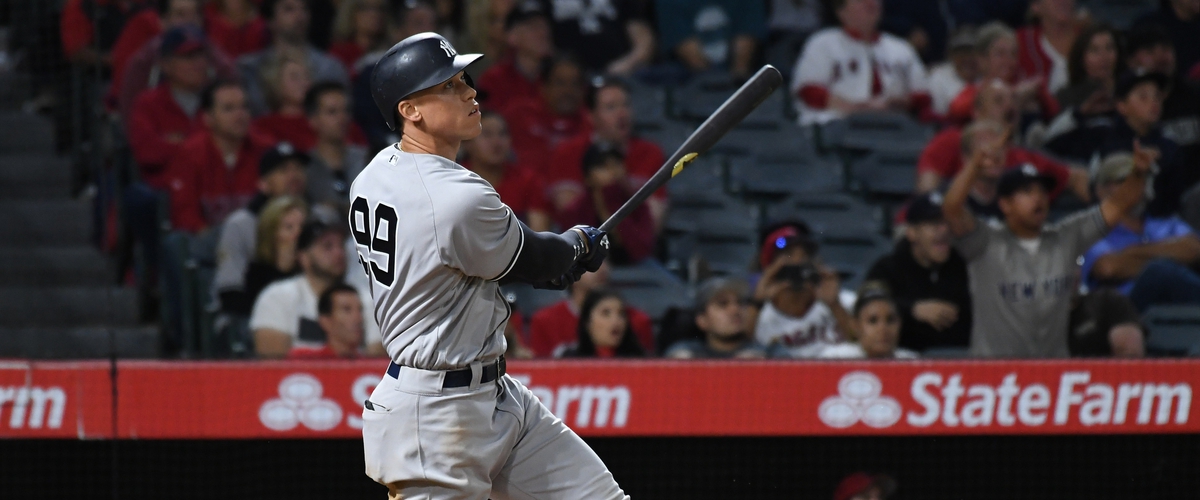 Let's put a certain outfielder wearing number 99 aside for a bit and look at the 3 veteran outfielders in pinstripes. Aaron Hicks, who looked as if he was going down the road of those with great tools that never clicked, has had a resurgent 2017, hitting over .300, showing power, and playing Gold Glove caliber defense. Though Brett Gardner's average is down due to a terrible April, he has more than made up for it with 13 home runs and consistency from the leadoff spot. Jacoby Ellsbury is on the mend once again, but was hitting .281, playing a great center field, and led the team in steals at the time of his injury. While these 3 alone would make for a great outfield, what has pushed them over the top is Aaron Judge. the 6'7, 282 pound slugger has hit home runs close to 500 feet at speeds of 121 miles per hour. That .347/.453/.728 triple slash, MLB-leading 22 home runs, and 49 RBIS cement Judge's first 2 months as maybe the best individual performance of 2017 so far.
Grade: A
Starting Rotation: Masahiro Tanaka, CC Sabathia, Michael Pineda, Jordan Montgomery, Luis Severino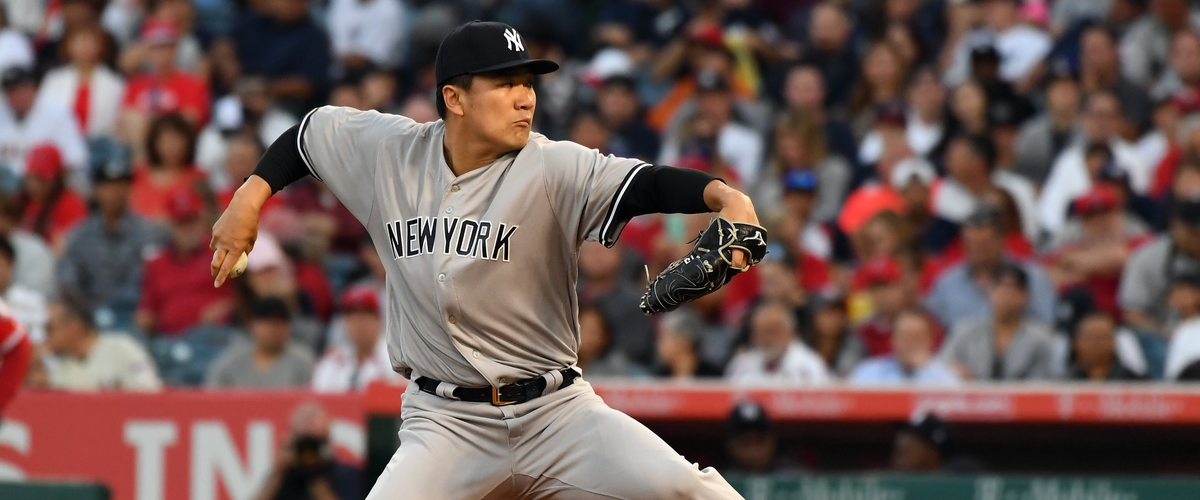 For whatever reason, Masahiro Tanaka has been a far cry from the pitcher he was in years prior. However, I am not taking the doom and gloom approach many are with him so far. His complete game shutout against Boston and strong starts against the Angels and A's show me that the Tanaka can rear his head any day. Behind Tanaka's inconsistency, the rest of the rotation has surprisingly flourished. CC Sabathia is pitching a totally different guy on the mound. Michael Pineda looks like the Michael Pineda that was an All Star in Seattle. Rookie Jordan Montgomery and his effective two seamer have surpassed the wildest expectations of many. Luis Severino has a ERA that sits in the top 5 in the AL. If Tanaka can get back to being himself, this rotation could make some noise.
Grade: B
Bullpen: Aroldis Chapman, Dellin Betances, Tyler Clippard, Adam Warren, Jonathan Holder, Chad Green, Chasen Shreve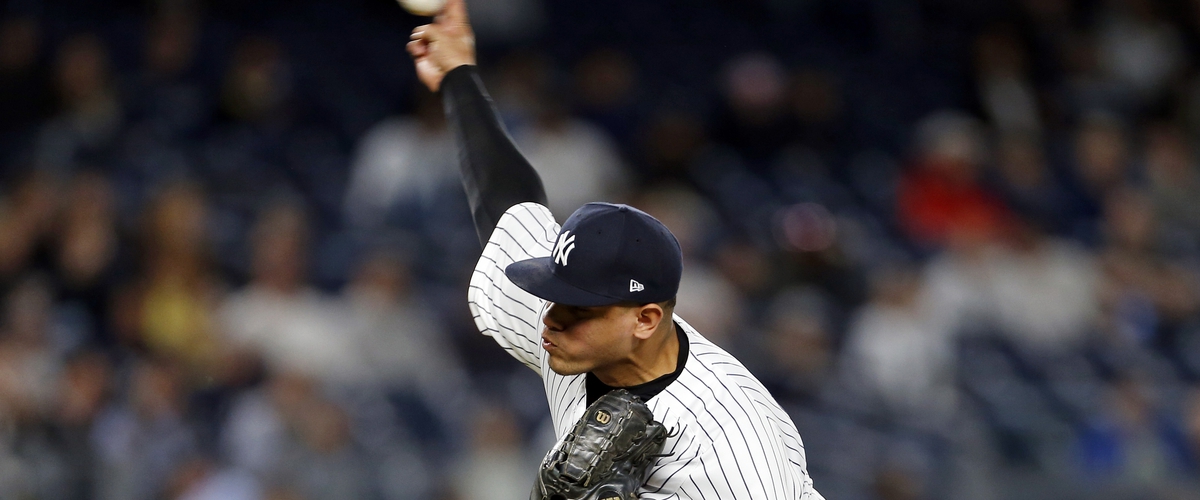 Coming into the year, the strength of this Yankee team was the back en of their bullpen, and they have certainly lived up to billing. Except for one really bad outing in Chicago, Aroldis Chapman has been dodging bats while throwing 102 like he always does. Dellin Betances, pitching both the 8th and 9th inning, has an ERA under 1. Middle relievers like the rejuvenated 7th inning man Tyler Clippard, versatile Adam Warren, and young gun Jonathan Holder have gone from question marks to solid contributors. The colloquially dubbed "Scranton Shuttle", which categorizes relievers that repeatedly get called up from and sent down to Triple-A Scranton/Wilkes-Barre, have been better than expected, as Chasen Shreve and Chad Green have managed to stick around. The bullpen being the teams' strength was the one preseason prediction the pundits nailed.
Grade: A-
Follow me on Twitter @TheRealLuc3