2018 Countdown To Kickoff Power Rankings: NFC East
A quick look at the sports calendar shows that training camp has opened. Which means it's time for The Zone Press' fifth annual countdown to kickoff. Just like last year, we're going division by division. So with that said, let's begin in the division of the defending world champion.
1. Philadelphia Eagles (Overall Power Ranking: 1)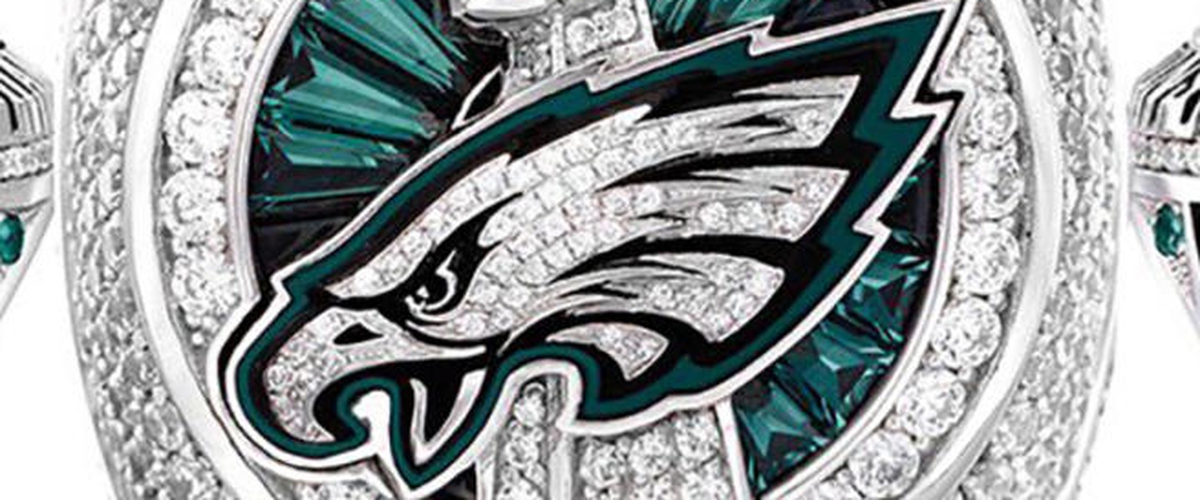 2017 Results: 13-3 (Won Super Bowl LII)
The Year of the Dog will always be a memorable one for Eagles fans and the city of Philadelphia. The Eagles ran with the underdog Narrative throughout their playoff run, but many forget that they were the favorites to represent the NFC in the Super Bowl until mid-December. That's when Carson Wentz tore his ACL. Nick Foles had a few bad performances in relief, but caught fire in the playoffs and led the Eagles to the promised land. Coming into this season, we still don't know when exactly Wentz will be back. That's why the team went out of their way to keep Foles. Around hi will be a tremendous supporting cast which includes a great offensive line, good offensive playmakers, and a defense that should still be great despite a few key losses.
Key Additions: Mike Wallace, Haloti Ngata, Michael Bennett
Key Losses: Torrey Smith, Patrick Robinson, Michael Kendricks, Vinny Curry
Mike Wallace will attempt to offset the loss of Torrey Smith after coming off of a solid season last year. Haloti Ngata and Michael Bennett will only add to one of the best defensive fronts in the league. Jordan Hicks will be coming back from injury to offset the loss of Michael Kendricks.
Storylines
A Tale of Two QBs: As previously mentioned, no one really knows when Wentz will be back. Having Foles on the team means they don't have to rush the young quarterback in his return to the field. Also, the only game that stands out early on in the season is the opener against the Atlanta Falcons and week five's NFC Championship rematch with the Minnesota Vikings. A quick start will be preferable considering the last four games on the schedule. If Foles can carry over the hot hand he had in the postseason, I expect the Eagles to be in a good position once Wentz returns. The only question then is if we'll see the same Wentz we saw last season before the injury.
Returning Players: Wentz is the only player trying to return from injury. Last season, the Eagles lost Jason Peters, Jordan Hicks, Darren Sproles, and Chris Maragos. During the offseason, Alshon Jeffery, Brandon Graham, and Tim Jernigan all went under the knife for one reason or another. Those names range from all-pro talent all the way to special team aces. This proves just how deep the Eagles are for a defending Super Bowl champion.
The Window: Parades, champagne, and championship rings take an interesting toll on a team. The Patriots of the mid-2000s were the last team to repeat as Super Bowl champions, and they came close to doing it again last season. The Eagles are approaching a fork in the road for their championship window. They have the personnel to win some more, but we've seen many great one year wonders. What will the Eagles be? Their window is wide open for now, but other teams have shown us that the window is never as open as it seems.
Season Outlook: When making these things, we like to assume the best possible health outcome for everyone; no matter how unrealistic it is. Assuming Wentz plays close to the level he played last year, the Eagles have a great chance to repeat. The only thing standing in the Eagles way is injury and complacency.
Fantasy Player to Watch: Stashing Carson Wentz at some point wouldn't be too bad of an idea depending on the type of league you're in.
2. Dallas Cowboys (Overall Power Ranking: 15)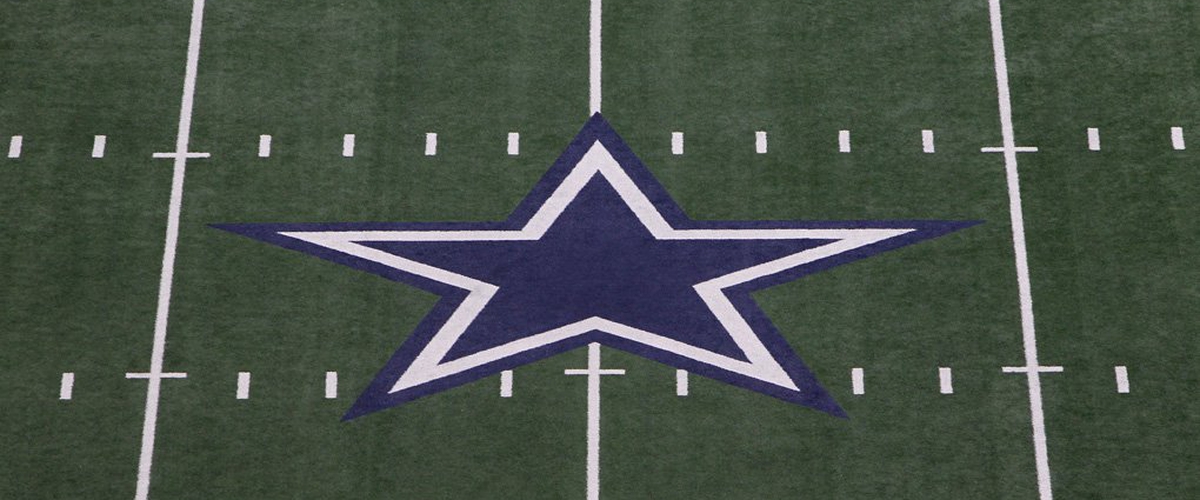 2017 Results: 9-7 (2nd in NFC East)
There was a lot of drama in Big D last season. Coming off of a 13-3 season, the Cowboys looked to build on their success and take the next step forward. But instead of taking that step forward, they took a few steps back. Ezekiel Elliot tried his best to fight off a league suspension but ended up serving it at a very key point in the season. Once he was out of the lineup, Dak Prescott was left to carry the torch for the Cowboys. It didn't go well. The Cowboys failed to score double-figure points in three straight weeks and dug themselves a hole they couldn't escape from. Prescott, in particular, played poorly without Elliot in the lineup. Combined with the pedestrian defense, the Cowboys were sitting at home when the playoffs started. In 2018, the Cowboys will look to get back to form with their full team intact. A ranking of 15 may be low in the end if everything goes correctly.
Key Additions: Allen Hurns, Cameron Fleming, Leighton Vander Esch
Key Losses: Dez Bryant Jason Witten
It's truly an end of an era. In two seasons, the Cowboys lost Tony Romo, Dez Bryant, and Jason Witten to retirement or release. Allen Hurns comes over from Jacksonville to provide a playmaker for Prescott. It's a shame Dak and Dez could never really get on the same page.
Storyline
Dak's Redemption: After one of the best rookie seasons in NFL history, Dak had his troubles in year two. These troubles were especially highlighted once Zeke's suspension came into play. Without number 21, Dak threw two touchdowns, five interceptions, and was sacked 15 times. Those stats are just pieces to the whole story though. While most will say Dak got exposed or will call him 'Captain Check Down', most forget that the Cowboys suffered injuries along the offensive line. Furthermore, Cowboys receivers had a hard time getting open when needed. Meaning Dak had to throw a perfect pass while being pressured by opposing defenses. With the o-line and Zeke back, I expect Dak to show progress in year three.
Zeke Back to Eat: It's very simple at this point; the Cowboys tend to win more than they lose when Elliot is running the ball for them. The return of Zeke full time means the return to smash mouth Dallas football and clock control. That is when they're truly at their best.
The D: The big question for Dallas will be their defense. While they finally got Randy Gregory back from his suspension, they lost David Irving to another suspension. Also, the health of Sean Lee is always a question mark. When Lee is out of the lineup, the Cowboys defense falls off of a cliff. There's always hype about them being an elite unit before they fall into the middle of the pack or worse. If they can provide the team anything, the Cowboys have the ability to contend.
Season Outlook: I wouldn't be surprised if I look back at this ranking and it ended up being too low. For some reason, I expect a good season from Dak and Zeke to carry the offense. My only concerns lie on the defense and the ability for their players to be available on that side of the ball. And with the NFC being as deep as it is, playoff spots will be scarce. Best case, I could see the Cowboys taking a wildcard spot or falling just short.
Fantasy Player to Watch: Dak Prescott
3. New York Giants (Overall Power Ranking: 21)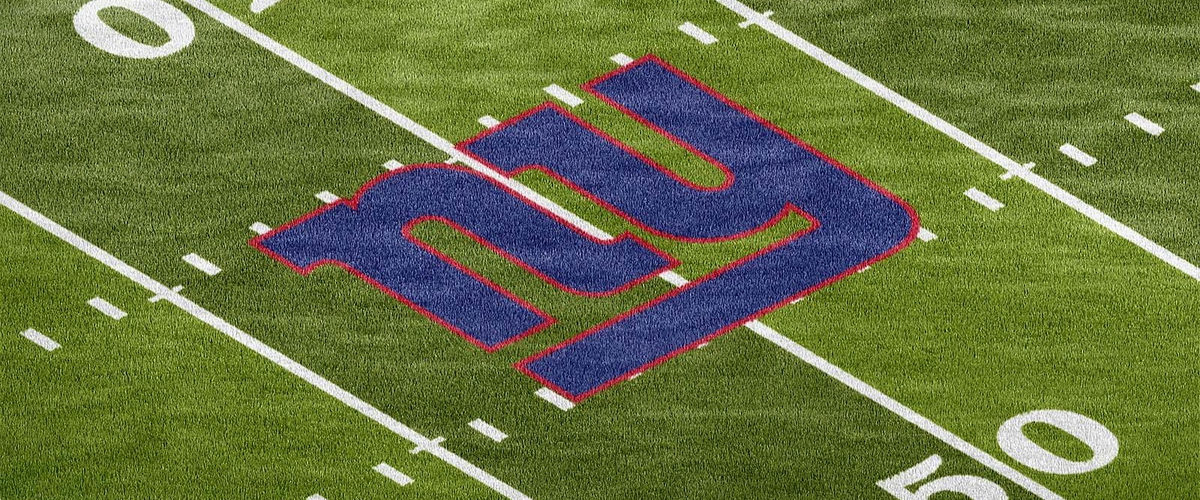 2017 Result: 3-13 (4th in NFC East)
Plagued by dysfunction and injury, the New York Football Giants were subjected to one of their worst seasons in franchise history. Their offense was painful to watch at times. It seemed as if their entire receiving corp was lost to injury early on in the season. Their running game was abysmal and one of the worst in the NFL. Eli Manning had one of his down years, had little protection, and was even benched at one point in the season. And the defense was nothing short of dysfunctional last season. The Giants cleaned house at the top and got a new General Manager and a new coach. They still have their core players and will look to squeeze one last run out Eli Manning before his run comes to an end.
Key Additions: Nate Solder, Johnathan Stewart, Alec Ogletree, Saquon Barkley
Key Losses: Mike Puge, Jason Pierre-Paul
Storylines
Which Eli Will We See: At 37 years old and a history of inconsistent play, one has to wonder how much Eli Manning has left. After last season, many thought the Giants would use their first-round pick to bring in Eli's successor. Instead, they gave him a running back to hand the ball to. Depending on how he plays this season, this could easily be Eli's final season with the Giants.
Rookie Blue: Saquon Barkley is already the talk of Giants camp. The rookie running back enters the league with rare playmaking ability. He has the ability to hurt you on the ground or through the passing game. Barkley will be counted on to resurrect the Giants rushing attack and provide an additional weapon for Manning out of the backfield.
OBJ: A season-ending injury and trade rumors defined what was probably a long year for the Giants prolific wide receiver. Now, it's almost time for Odell Beckham Jr. to get paid. He will likely have a good bounce-back year and get the money he deserves.
Season Outlook: The Giants season to me starts and ends with which Eli Manning we will see. Will we see the one that leads the leagues in interceptions or the one that flirts with elite play? Frankly, I'm not sure he has much left at this point. The offense will be better by virtue of the health and improvements on the line and at running back, but the defense doesn't look like anything special. And that's the one common thread that all good Giants team have. While I see a bit of improvement for the Giants, I don't see the playoffs for them this year.
Fantasy Player to Watch: Saquon Barkley
4. Washington Redskins (Overall Power Ranking: 26)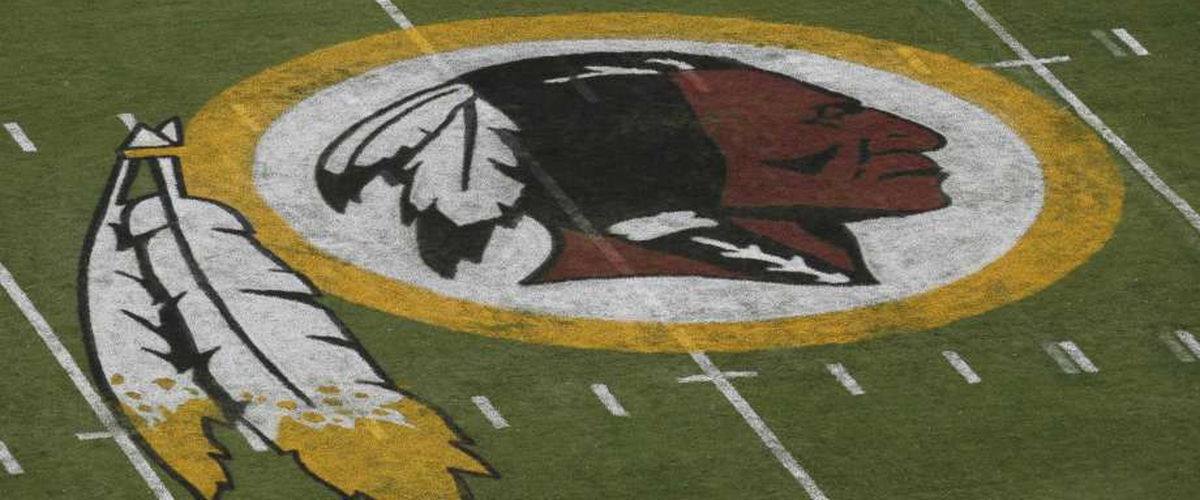 2017 Results: 7-9 (3rd in NFC East)
Washington went into a make or break year with Kirk Cousins under a second straight franchise tag and letting his top receivers go. The problem is Josh Doctson and Terrelle Pryor didn't live up to expectations. Now Cousins is in Minnesota and the Redskins have Alex Smith under center. Coming into 2018, we know a few things are certain for Washington. Their offense won't be horrible, but they won't blow anyone away. Such is the fate of every offense led by Smith at quarterback. Secondly, the Redskins will be okay, but won't blow anyone away. Such is the fate of a team coached by Jay Gruden. I look at the Redskins as a treadmill team now. They'll hang around .500. The bad news is that's not good enough to make the playoffs and not awful enough to pick at the top of the draft.
Key Additions: Alex Smith, Pernell McPhee, Zach Brown, Orlando Scandrick, Derrius Guice
Key Losses: Kirk Cousins, Brashaud Breeland, Terrelle Pryor
Storylines
Running the Ball: Washington had one of the worst rushing attacks in football last season. It's the reason they drafted Derrius Guice. If he can live up to expectations, he could help Alex Smith and company move the ball much better.
A Change at QB: While it's true that Alex Smith won't blow anyone away at quarterback, you can certainly do a lot worse than him at quarterback. Let's not forget that Smith was slinging the ball all over the field early last season. He finally looked like a quarterback that could get you there with his arm and not just his safe style of play. That was until the playoffs started and he regressed. The playoff game aside, the move to get Smith basically keeps the team afloat. And if he can capture a glimpse of the quarterback we saw early last season, Washington could be better than expected.
Defense: The defensive side of the ball saw some struggles in regards to defending the run. They gave up 134.1 yards per game on the ground. They entered the draft with the intent to cure that issue. Da'Ron Payne and Tim Settle will provide the help needed to defend the run. With those additions, Ziggy Hood could slide to the end and get after the quarterback. The ninth-ranked pass defense needed to be rebuilt following Breeland, Fuller, and Cravens departure. Orlando Scandrick's addition kills two birds with one stone. It strengthens their secondary and weakens the Cowboys. But one has to wonder if it will be enough.
Season Outlook: As I said before, the Redskins are a treadmill team that will flirt with .500 at best. And in the NFC, that is not enough to make the postseason. Their best bet is for Alex Smith to have a great season by his standards and the defense to be a more well-rounded unit. And even then, I don't think it will be enough.
Fantasy Player to Watch: Derrius Guice
---