Conference Championships 2017
PAC-12 CHAMPIONSHIP
#12 Stanford (9-3 OVERALL; 7-2 PAC-12) vs #10 USC (10-2 OVERALL; 8-1 PAC-12) – 5PM PT/ 8PM ET [ESPN FRIDAY]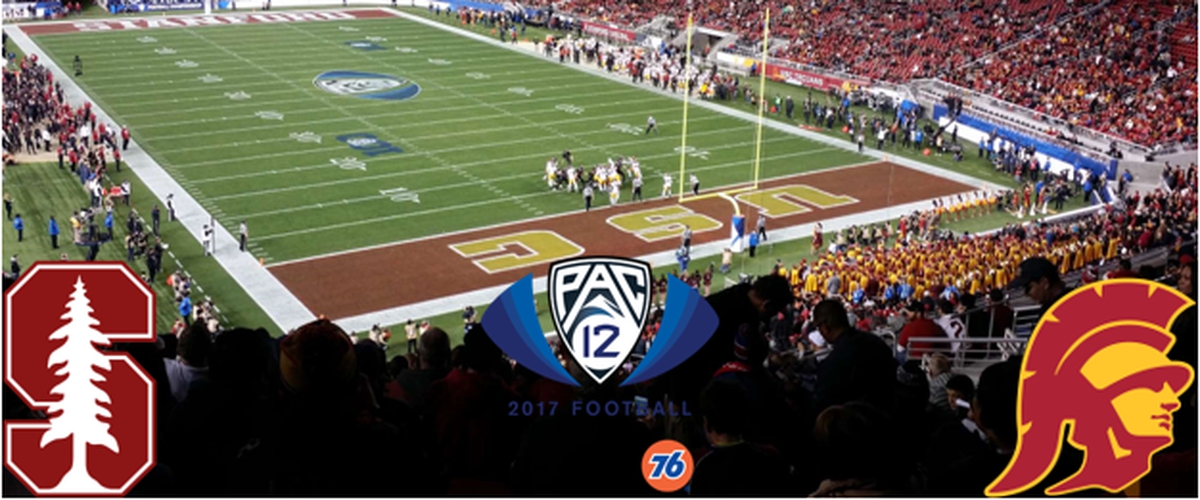 Stanford will make their 4th appearance and USC will make their 2nd appearance. Stanford is currently 3-0 in conference championships. Stanford defeated USC when they met at the conference title game. Stanford tries to avenge their loss earlier this season on their side of the state against USC. Stanford didn't do much wrong, but they couldn't do much more than USC did. Bryce Love ran for 160 and a TD while Keller Chryst threw for 2 touchdownss, but Sam Darnold threw for 4 touchdowns while Stephen Carr and Ronald Jones gained 100 yards rushing each. Fast-forward 11 weeks later, Stanford and USC are similar on defense, but USC is still offensively stronger. However, Stanford feels more comfortable with their other quarterback K.J. Costello. The winner may go to a New Year's Six Bowl but has no ties with the Rose Bowl since it's a Semifinal bowl.
AAC CHAMPIONSHIP
#20 Memphis (10-1 OVERALL; 7-1 AAC) at #14 UCF (11-0 OVERALL; 8-0 AAC) – 9AM PT/ 12PM ET [ABC]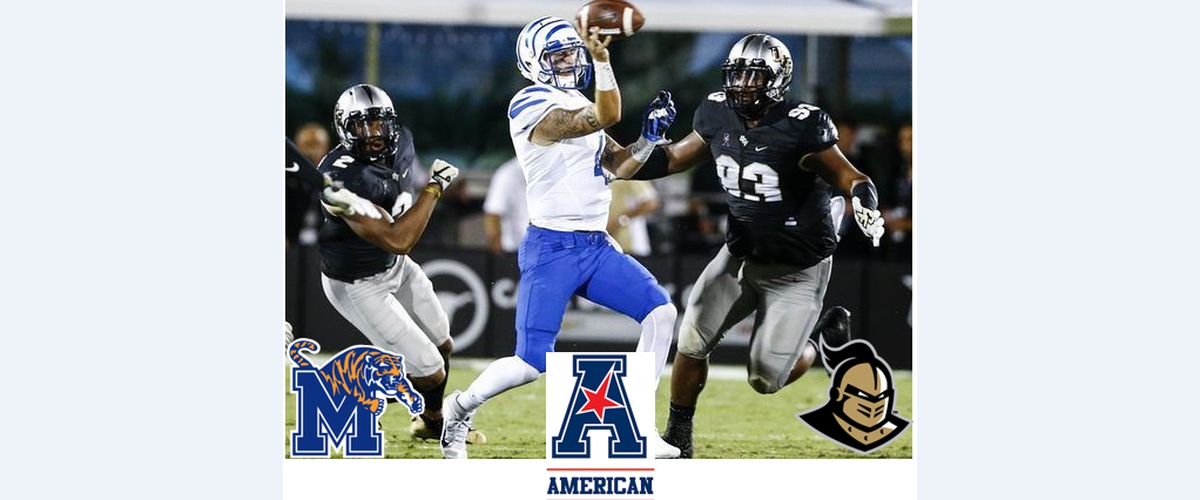 UCF and Memphis will make their first appearance and UCF will be the first non-Temple to team to represent the East Division. UCF is becoming the Houston Astros of college football. They go from their worst record in program history 0-12 to their best record in program history right now at 11-0. They could perfect their regular season record before their bowl game. When both teams played late September, UCF ran over Memphis for 40 points and forced quarterback Riley Ferguson to throw 3 interceptions. Memphis's passing game was solid at best, but their running game was stopped at 75 total. If they want to run with the Knights, they must run the ball to have any chance of stealing a New Year's Six Bowl bid from them.
BIG 12 CHAMPIONSHIP
#11 TCU (10-2 OVERALL; 7-2 BIG 12) vs #3 Oklahoma (11-1 OVERALL; 8-1 BIG 12) – 9AM PT/ 12PM ET [FOX]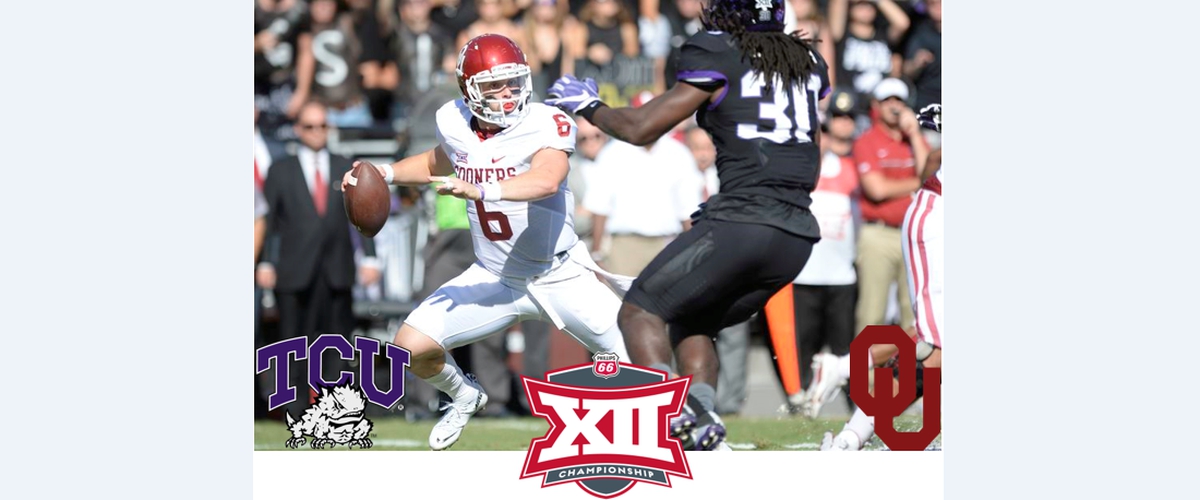 The Big 12 championship is back after a 7-year absence. Round two between the Horned Frogs defense and the Sooners offense led by Mayfield and Anderson. TCU will finally play a conference championship of any in program history while Oklahoma makes their 9th appearance. Oklahoma will play on TCU's home state turf. Before the absence, Oklahoma was in 8 of the 11 appearances and won 7 of them. TCU plans to avenge their loss from three weeks ago, but they also lost 3 times to them. With Oklahoma currently at #3, here's a little history about them being #3: Since 2002, they went 6-10 as #3 and is on a current 3 game skid at that poll. The conference championship matchup between two of the Big 12's best offense and defense should be exciting. Oklahoma's win locks them in the playoffs while TCU's win could get them a New Year's Six Bowl berth.
C-USA CHAMPIONSHIP
North Texas (9-3 OVERALL; 7-1 C-USA) at FAU (9-3 OVERALL; 8-0 C-USA) – 9AM PT/ 12PM ET [ESPN2]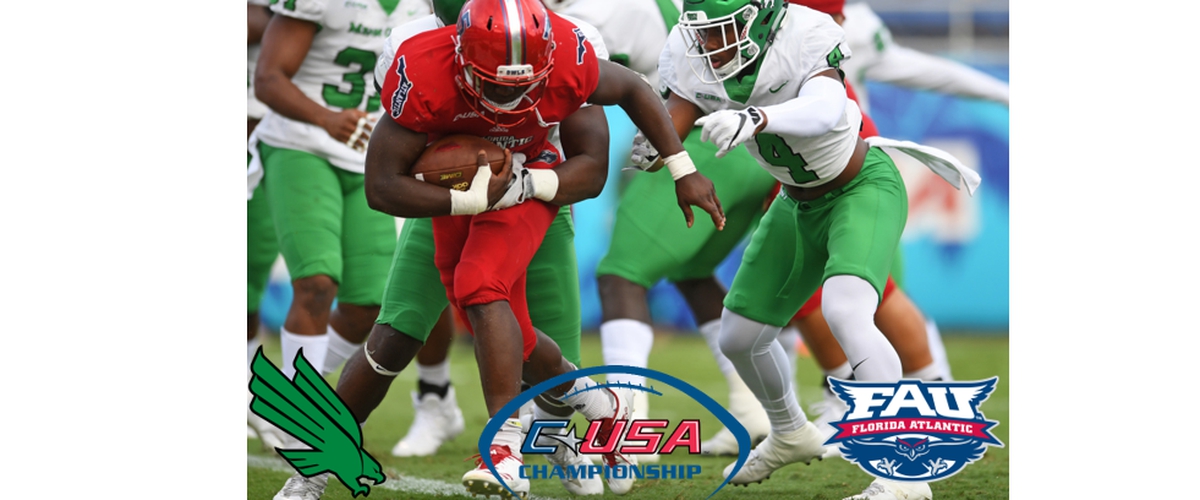 This will be FAU and North Texas's first appearance in a conference championship. The last matchup ended with FAU's route 69-31. North Texas improved from last year while Lane Kiffin got the ball rolling for the Owls. Despite that one loss for North Texas, they have scored 30+ points themselves in 7 of the last 9 games. They also have their 3000-yard passer in Mason Fine. However, The Mean Green do not have a defense to make up for it, Jaylen Guyton is questionable and Jeffrey Wilson is unable to play this weekend. FAU in conference play got hot quick. They win when they score 30+ points. In 8 conference games, they averaged 46 points per game and their point differential was 22.1 points per game. If FAU's Harrison Bryant isn't healthy, Willie Wright and Kalib Woods would have to be the targets for the game. FAU's victory could get them a bowl game with a Power 5 team that will really test Lane Kiffin's coaching progress. North Texas and FAU are looking for their first 10-win season in school history along with a first conference title win.
MAC CHAMPIONSHIP
Akron (7-5 OVERALL; 6-2 MAC) vs Toledo (10-2 OVERALL; 7-1 MAC) – 9AM PT/ 12PM ET [ESPN]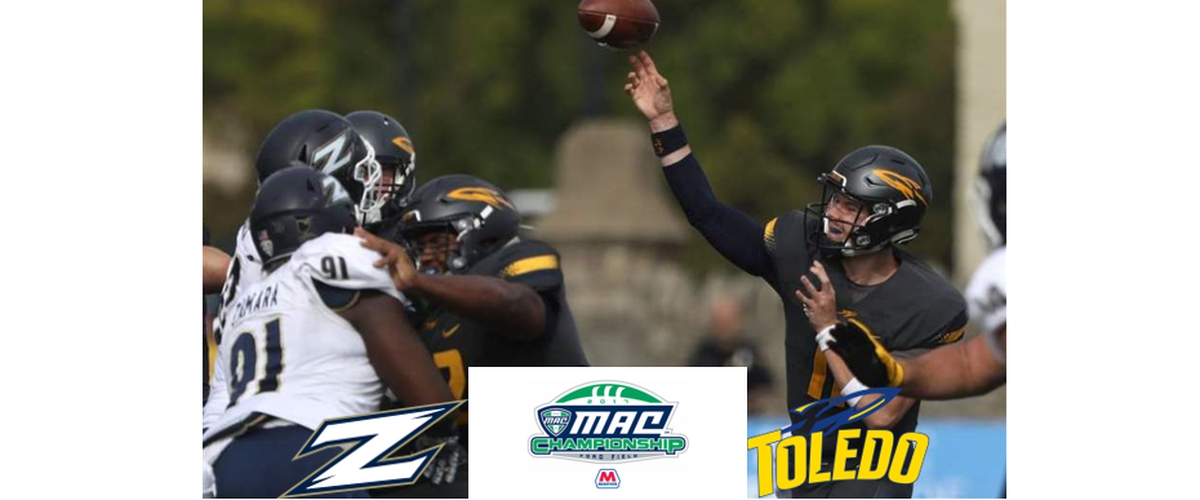 This is the first conference championship that doesn't involve Ohio, Western Michigan, Bowling Green, or Northern Illinois. This will be Akron's 2nd appearance and Toledo's 6th appearance. In the last two meetings, Toledo wrecked Akron by an average of 29 points. Everyone knows what Toledo is all about with one of the best underrated quarterbacks in college football, a solid running game, top flight receivers, and an average defense that can do enough. Who is Akron? There's not enough to know about them. Their offense averages 23 points per game but gives up about 25 points per game, which doesn't speak volumes. But they play to the level of two quarterbacks and their defense do make plays. They picked off opponents 17 time this season (ties 7th in the nation). They defeated Western Michigan, Ohio, and almost upset Troy, so there's something about them. But against Toledo again, this will likely be another blowout for them unless Akron can score around 30 points to have a shot at an upset. Akron is looking for their 2nd conference championship title while Toledo is looking for their 3rd conference championship title and 11 wins.
SEC CHAMPIONSHIP
#6 Georgia (11-1 OVERALL; 7-1 SEC) vs #1 Auburn (10-2 OVERALL; 7-1 SEC) – 1PM PT/ 4PM ET [CBS]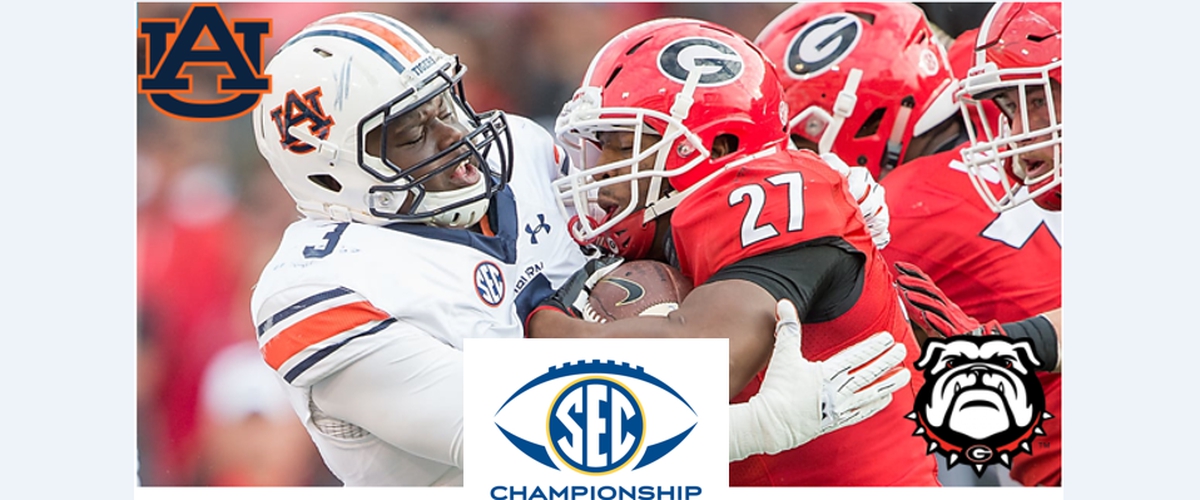 Georgia tries to avenge their loss on their home state turf against Auburn. Georgia and Auburn will meet in the conference championship for the first time and will be in another Top 10 matchup. This will be Georgia and Auburn's 6th appearance in the conference championship. Three weeks ago, Auburn ran over Georgia in grand fashion in Jordan Hare Stadium. Kerryon Johnson should be probable to play after getting hurt last week. Jarrett Stidham's presence in Auburn has been something positive for the offense this year. Auburn's defensive line will look to pressure Georgia's offensive line once again. They must open lanes for Sony Michel and Nick Chubb to run through because both were shut down to 48 yards combined. QB Jake Fromm will have to be key to Georgia's chances this weekend. The winner will go to the playoffs, but Georgia's win could also open opportunities for Alabama to try and sneak in as well.
MOUNTAIN WEST CONFERENCE CHAMPIONSHIP
#25 Fresno State (9-3 OVERALL; 7-1 MWC) at Boise State (9-3 OVERALL; 7-1 MWC) – 4:45PM PT/ 7:45 ET [ESPN]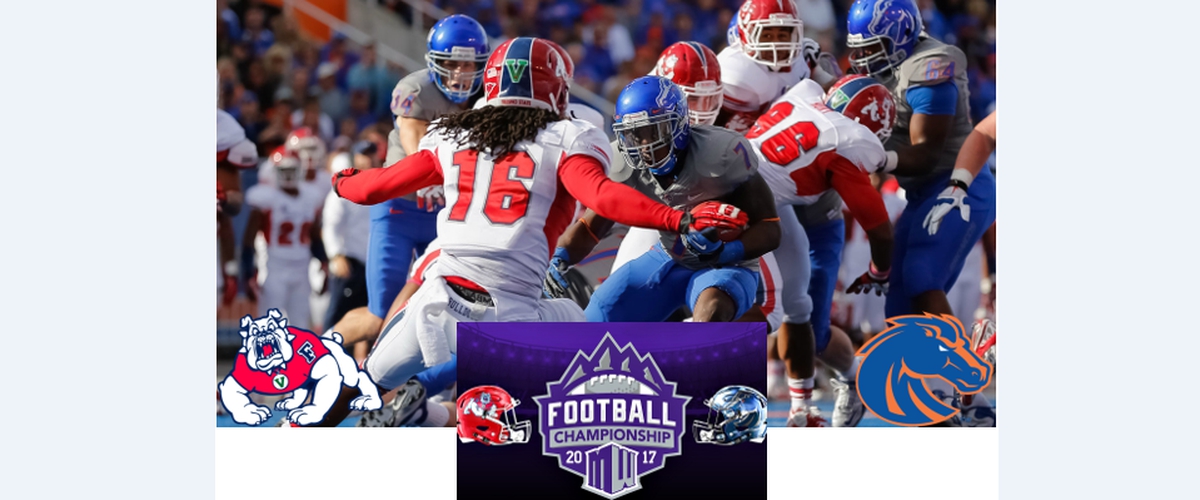 Round two between Boise State and Fresno State, but on the blue turf this time. Fresno State and Boise State will meet in the conference championship for the second time since 2014...at Boise. This will be Fresno State's 3rd appearance while this is Boise State's 2nd appearance at home again. Defensive end Nathan Madsen's absence could hurt Fresno State's run defense while Boise State's tight end Jake Roh is questionable for Saturday's game. Fresno State's defense will once again challenge Boise State's offense. Boise State hasn't lost at home in conference play in 2 seasons while Fresno State is 4-0 on the road in conference play this season. The winner gets 10 wins, and Fresno State could finish their regular season ranked before a bowl game for the first time since 2013.
ACC CHAMPIONSHIP
#7 Miami (10-1 OVERALL; 7-1 ACC) vs #1 Clemson (11-1 OVERALL; 7-1 ACC) – 5PM PT/ 8PM ET [ABC]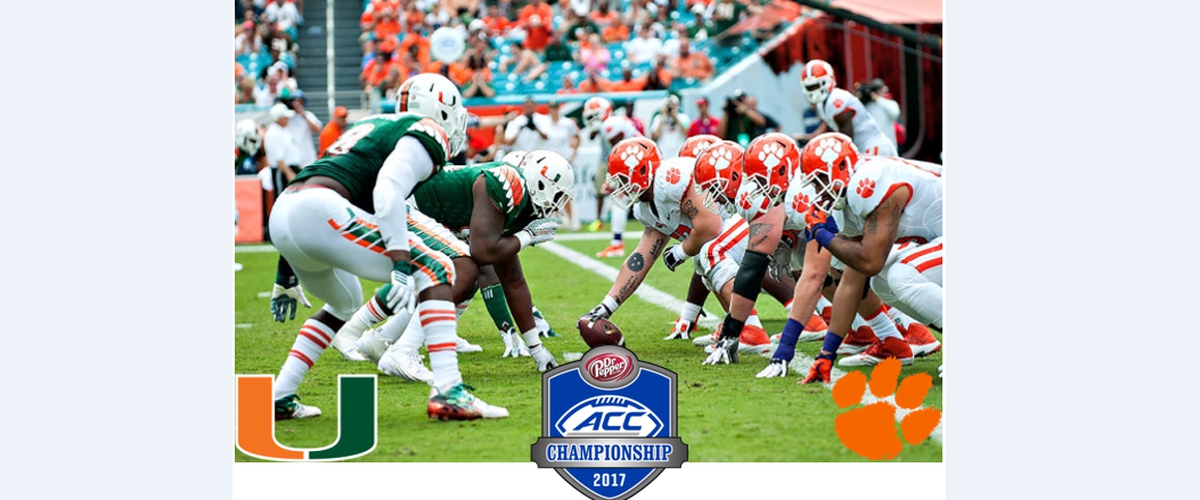 Miami's defense takes on the defending champions. Clemson makes their 5th appearance and is in 3 straight conference championships, which ties for most with Florida State. This is Miami's first appearance in the conference championship since joining the ACC and will be the Coastal's 5th different team to appear there. The Atlantic is on a 6-game win streak. Tight end Christopher Herndon IV and WR Ahmmon Richards will be missed from Miami's offense since they were 2nd and 3rd on the team in receptions and touchdowns. Miami and Clemson's last meeting two years ago ended in Clemson's shutout win 58-0. Miami has a potent defense to challenge Clemson, but the offense is still a question on whether they're competitive at the playoff level. Clemson is solid on offense as long as quarterback Kelly Bryant is protected. Clemson's win locks them in, but Miami's win could get them in depending on other teams' results above them.
BIG TEN CHAMPIONSHIP
#8 Ohio State (10-2 OVERALL; 8-1 BIG TEN) vs #4 Wisconsin (12-0 OVERALL; 9-0 BIG TEN) – 5PM PT/ 8PM ET [FOX]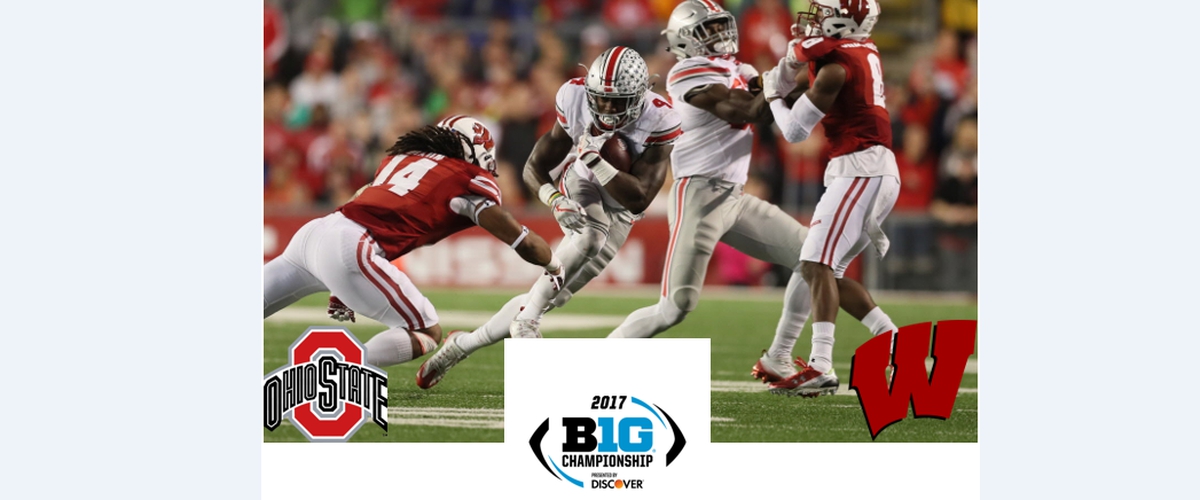 Since the East and West division was created in 2014, the East is undefeated in the conference championship. Wisconsin is trying to cap off their regular season undefeated. Wisconsin lost 2 of the 3 championship games. They are also 2-2 and has appeared in the conference championship the most since the creation. This is Ohio State's 3rd appearance and needs J.T. Barrett healthy enough to play in this important game. The last matchup between these two in the first East/West conference championship was a shutout, but this will be a different story. Wisconsin's win locks them in with an undefeated record. Ohio State's win gives them a shot at getting into the #4 spot depending on other teams' results above them.