Royals send down Jorge Soler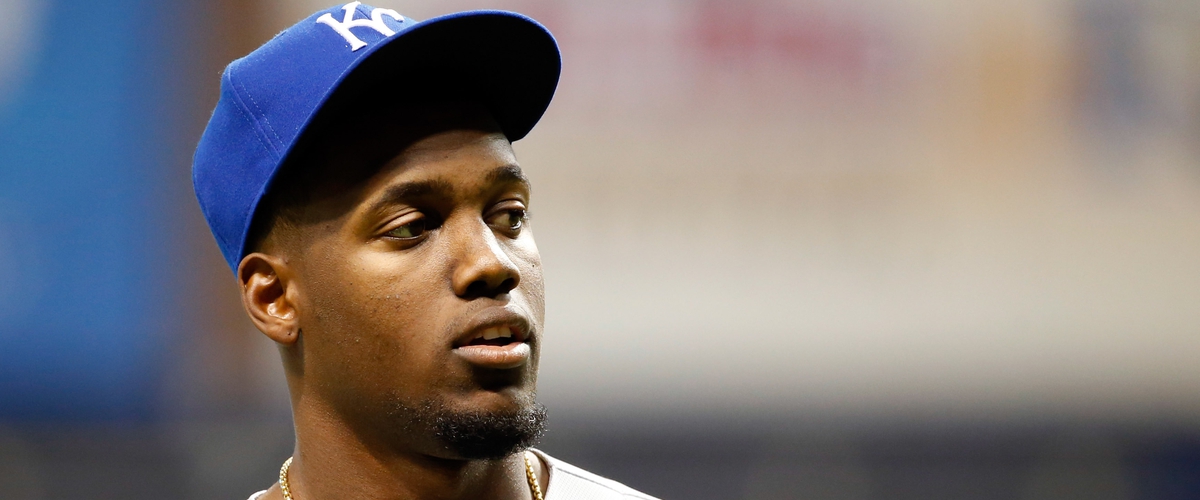 The Royals made a roster move prior to Saturday afternoons game. As always, Royals twitter, Royals reddit, and the Royals fanbase as a whole has some idiotic takes over the situation.
The Move: Jorge Soler has been sent down to AAA-Omaha and replaced by Billy Burns.
Jorge Soler is a 25-year-old right fielder who is signed through 2020. The Cuban slugger has played in just 229-games in his 4-year big league career. He has played in 100-or-more-games just one time. In 2015, Jorge Soler played in 101-games for the Chicago Cubs. That year, Soler clubbed 10-homers, while driving in 47-runs, to the tune of a .262-average. He got on base at a .324-clip that year. in the 2015 postseason for the Cubs, Soler went 9-for-19 with 3-homers, while drawing 6-walks. In the field, Jorge Soler has turned in a .986-fielding-percentage throughout his career.
Future-Royals hall of famer--according to some fans--Alex Gordon, has hit over .300 just one time (2011), he has hit better than .262, in 5-years of his 11-year career. Of those 5-years, two of them barely beat out .262 hitting for a .265 and .266-average respectively.
Soler has tremendous talent and upside. The move to trade for him was made for the future, not (just) 2016. The problem with Soler was his inability to crack the Cubs big league club full time due to their plethora of talent. However, he runs into that problem in Kansas City partly for the wrong reasons. The Royals can--obviously--not send down Alex Gordon who is off to another horrendous start since signing the biggest contract in team history, Lorenzo Cain is a lock in center field, and Jorge Bonifacio has taken Kansas City by storm quickly becoming one of the best hitters the Royals have. So the struggling Soler is the odd man out. For his development, it is best to get him everyday at bats in AAA-Omaha. Soler has only went to bat 65-times in his 18-games-played with Kansas City. 18-games is too soon to make a judgment in baseball--despite what 2014 Royals fans will exclaim.
Royals fans also weren't too happy when the club shipped off top prospect Wil Myers to the Rays in return for a pair of starters, Wade Davis and James Shields. Wade Davis--like Jorge Soler--got off to a struggling start to his Royals career. Davis failed as a starter before turning into one of the best bullpen arms and closers in baseball. Things in the sport of baseball takes time. Luke Hochevar--the once number one overall pick--was suppose to be the next Steve Busby, Luke failed time-and-time again as a starter before turning into an above average bullpen arm. Danny Duffy once quit the sport of baseball, failed as a starter, turned into a lights-out bullpen piece, before becoming a CY Young caliber starter worthy of an extension and to be named the Royals ace of the future.
There are thousands of examples of "late bloomers", including Alex Gordon who was tabbed as "The next George Brett" at third base before having to make the switch to become a platinum glover in left. Mike Moustakas, who got sent down in 2014 before the Royals magical run due to his seemingly unshakeable slump. Lorenzo Cain, another late bloomer who did not hit his stride until his 28-year-old season in 2014. Cain will hit the open market for the first time this offseason at the age of 31. That is just a few of your favorite Kansas City Royals who got off to a rough start in their Kansas City tenure.
---