James Conner's Usage By Steelers Proves Le'Veon Bell's Point
Perhaps running back Le'Veon Bell had a point earlier this season when the 26-year-old said he was worried about being overused by the Pittsburgh Steelers during his contract year. When he initially made the statement after Week 1, his replacement, James Conner, had just carried the ball a total of 31 times versus the Cleveland Browns and made an additional five catches on the receiving end as well. Bell's holdout has been well documented and as we approach Week 11 of the NFL season, the five-year back contemplated whether or not to sign the transition tag. On Tuesday, Bell ultimately did not show up to the Steelers facility to sign the tag which would have allowed him to make around $5 to $6 million. However, he chose not to sign the tag and sit out the rest of the season. Now the Steelers can apply the franchise tag next offseason which would earn Bell an upwards of $25 million next season.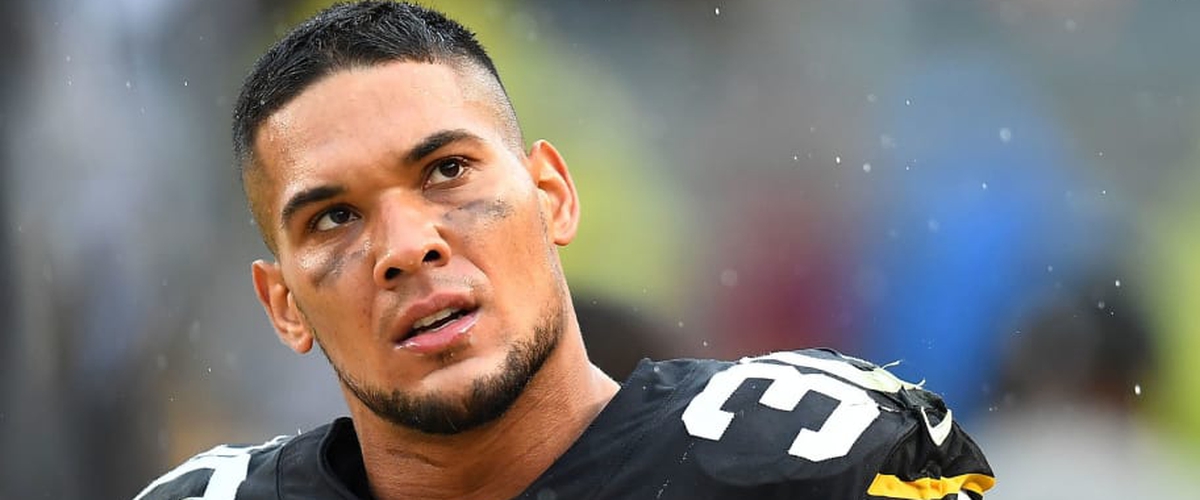 Regardless of the situation with Bell, he seems to have a point when being worried about being overused in his contract year. The contract year for any player in the NFL is crucial, it could mean the difference between making the big money or signing for a much lower amount. Player health just as key as their performance in this critical season before they hit the market as a free agent. We already saw Seattle Seahawks safety Earl Thomas go down earlier this year with a season-ending leg fracture which will cause the 29-year-old's market value to take a massive hit this offseason. Thomas held out for much of the past offseason in hopes of getting a new contract done with the Seahawks, but nothing came to fruition. The safety ended his holdout before the start of the regular season citing that he had "never let me teammates, city or fans down as long as I've lived and don't plan on starting this weekend' in his Instagram post back in September.
Given the amount of wear and tear running backs take every week in the backfield, their prime is often short-lived and by the time they reach their late-20s or early 30s they are on the decline. There are a few exceptions to this which is the case for any player in the sport when it comes to their window of peak performance, but more often than not we see running backs wear down in that time frame. At 26-years-old, Bell is thinking about his future and the potentially large contract he could sign with another team as a free agent, him being healthy is the most important thing if he wants this. He declined a five-year, $70 million offer with $10 million in guaranteed money offered by Pittsburgh in the offseason which looks good in retrospect given the workload James Conner has been burdened with in his absence.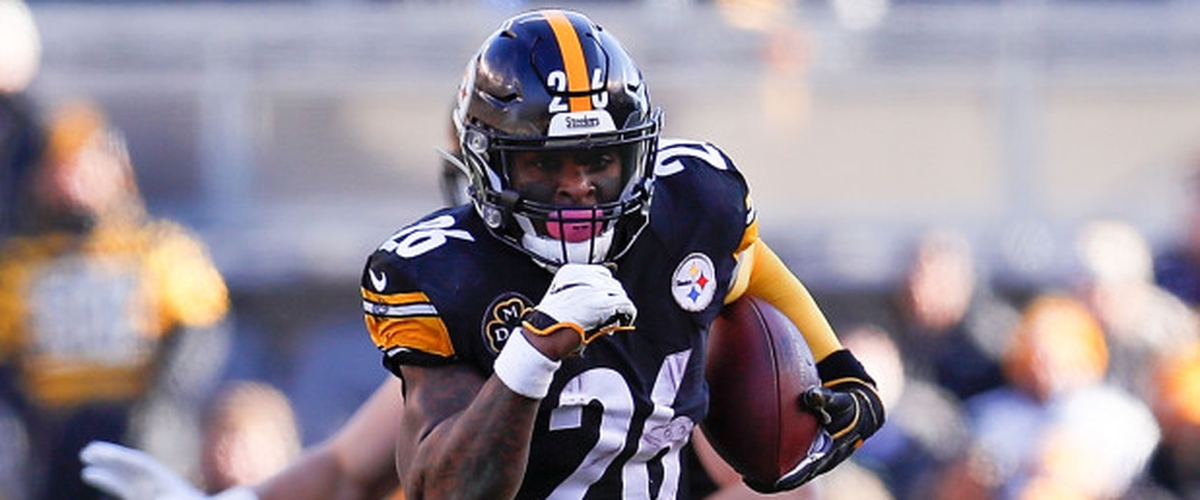 In 2017, Bell carried the ball 321 times and recorded an additional 85 catches on the receiving side of things for a total of 406 total touches during the season which was the most in the NFL. To put that in perspective, the next closest player in total touches was Buffalo Bills running back LeSean McCoy with 346 touches and then Los Angeles Rams running back Todd Gurley at 343 touches. Bell was an absolute workhorse and duel threat on the field that deserved to get paid by the Steelers instead of being given the option to sign the franchise tag. While Pittsburgh gave him that opportunity with the $70 million over five years, he was only guaranteed to see $10 million of that money whereas the franchise tag would give him $14.5 million in guaranteed money had he signed it this past offseason. But now to the good stuff, which is the way Pittsburgh has been using James Conner on a weekly basis in their offense and how it makes Bell's decision to sit out for at least the first nine weeks look good.
After nine games with the Steelers, Conner has recorded 164 carries for 771 rushing yards and 10 rushing touchdowns. On the receiving end of things, the running back has 39 receptions for 387 receiving yards and one touchdown grab. After some quick math, you see that Conner has 1,158 all-purpose yards, 10 total touchdowns, and an astounding 203 touches on the year. To put some context to these numbers, the 23-year-old is tied for the second-most touches in the league behind Todd Gurley, second behind Gurley again in all-purpose yards, and tied for fourth in rushing touchdowns. During Thursday night's win against the Panthers, James Conner suffered a concussion in the fourth quarter which caused him to leave the game. While the Steelers are optimistic that he will be ready to play on Sunday against Jacksonville, diminishing the risk of an injury during a contract year was of vital importance to Bell in order to get a payday this offseason. With a workload like the one Conner has received through the first nine games, wear and tear is bound to happen in the long-term and players can become more susceptible to injury as a result.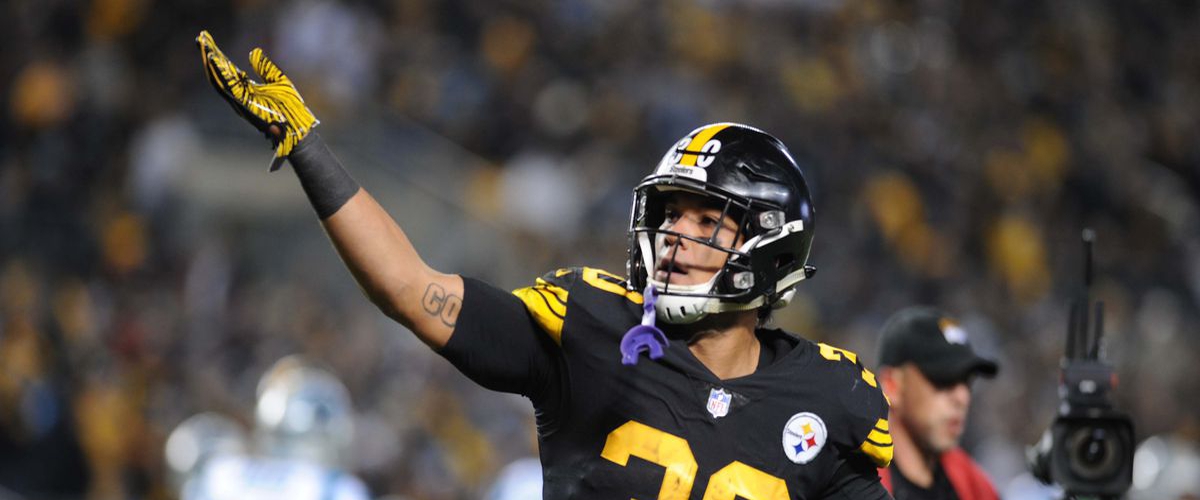 Let us look even deeper and compare Bell's touches through nine games in 2017 to Conner's touches through the first nine games of the 2018 season.
James Conner Total Touches (First Nine Games-2018)
Week 1: 37 Touches
Week 2: 13 Touches
Week 3: 20 Touches
Week 4: 12 Touches
Week 5: 25 Touches
Week 6: 24 Touches
Week 7: BYE
Week 8: 29 Touches
Week 9: 31 Touches
Week 10: 14 Touches
Le'Veon Bell Total Touches (First Nine Games-2017)
Week 1: 13 Touches
Week 2: 31 Touches
Week 3: 21 Touches
Week 4: 39 Touches
Week 5: 25 Touches
Week 6: 35 Touches
Week 7: 38 Touches
Week 8: 27 Touches
Week 9: BYE
Week 10: 31 Touches
At this point last year, Bell had already totaled up 260 touches and was well on his way to the 406 touches he had by the end of the season in just 15 games played. Currently, James Conner is averaging 22.5 touches per game which puts him on pace for 338 touches if he were only to play in 15 games like Bell did a year ago. Seeing how much the Steelers are using the second-year back on offense, that must be an area of concern for a veteran back like Le'Veon Bell hitting the free agent market soon.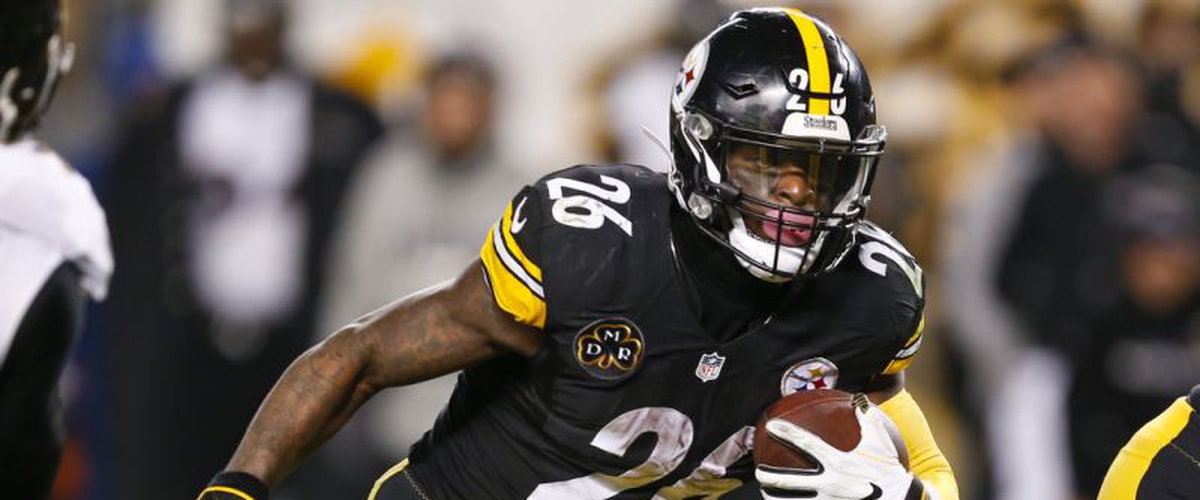 At the end of the day, the decision Le'Veon Bell chooses needs to be the one that he feels is best for his future both football-wise and financial-wise. When you look at the way Pittsburgh has used a young running back like James Conner in its offense this season, it makes you wonder how they would use Bell if he did not opt to go the route he has and was with the team. Preserving the longevity of his career and protection for the future in exchange for one lost season of payment seems to be on the forefront of the All-Pro running back's mind. Whether it pays dividends in the offseason in the form of a high-paying contract is another story, but it is likely Bell's demand would be high on the free agent market and pay him a greater amount than he would have received from the deal the Steelers offered him.
Questions or comments? Email [email protected] and follow @mtvhottakes on Instagram and Facebook to know when new stories are posted.
---