"The Stack" 11-29-18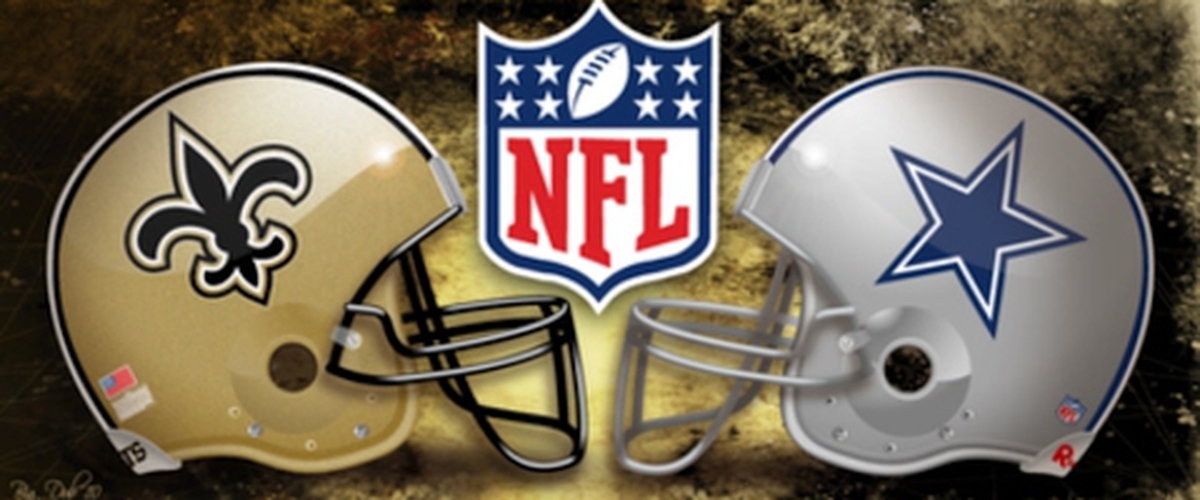 Big Thursday Night Football game tonight in Big D. Can the Cowboys end the Saints 10-game winning streak? It should be a fantastic game tonight.
The Stack is back on this Thursday and we have a lot of college football conference championship games to talk about today which means we can't talk about Kyle Korver getting traded from the Cleveland Cavaliers to the Utah Jazz. Heck, we can't even talk about the Buffalo Sabres becoming the first team in NHL history to have the fewest amount of points in the league the previous and then lead the league in points 25 games into the following season. The Sabres have 37 points. I think they had 62 points all last year. This team is good and they have now won ten games in a row. Well done Sabres! Now then, let's get right to "the stack" for today, Thursday, November 29th:
College football championship game picks
MAC Championship (Detroit)
7-5 (6-2) Northern Illinois VS 10-2 (7-1) Buffalo 7 PM ET ESPN2 (Friday)
Both of these teams did really well in conference action, but Buffalo is a better team. They will win this game and it may be by double-digits by the end of the game.
Predicted winner: Buffalo
Pac-12 Championship Game (Santa Clara, CA)
9-3 (6-3) #17 Utah VS 9-3 (7-2) #11 Washington 8 PM ET FOX (Friday)
Neither of these teams will be going to the College Football Playoff, but a trip to the Rose Bowl is on the line. Doesn't Utah have injuries on the offensive side of the ball to key positions? I'll take the Huskies.
Predicted winner: Washington
Big 12 Championship Game (Dallas)
9-3 (7-2) #14 Texas VS 11-1 (8-1) #5 Oklahoma Noon ET ABC
Oklahoma's only loss of the year came on a last-second field goal by Texas at the Cotton Bowl during their annual Texas State Fair get-together. However, Oklahoma had to rally from three scores down in the fourth quarter just to lose by that last second field goal. Their offense is phenomenal, but their defense is terrible. Texas is a little more balanced. I probably shouldn't do this, but give me Kyler Murray and company and if they win, they're going to the College Football Playoff.
Predicted winner: Oklahoma
Sun Belt Championship Game
7-5 (5-3) Louisiana VS 9-2 (7-1) Appalachian State Noon ET ESPN
Congrats to Louisiana for making the conference championship game. Have fun getting blown out by Appalachian State, who if not for UCF, may be the representative in a New Year's Six game.
Predicted winner: Appalachian State
Conference USA Championship Game
9-3 (7-1) UAB VS 8-4 (7-1) Middle Tennessee 1:30 PM ET CBSSN
These two teams played last week in Murfreesboro and Middle Tennessee blew out UAB. Now maybe UAB realized that they would be playing Middle Tennessee again and didn't want to show too much, but the game is in the same spot from a week ago and that result sticks with me more though I was initially picking UAB.
Predicted winner: UAB
American Championship Game
8-4 (5-3) Memphis VS 12-0 (8-0) #8 UCF 3:30 PM ET ABC
Memphis almost beat UCF earlier this season, but that game was in Memphis. This game is in Orlando. Makenzie Milton obviously isn't playing for UCF, but they are going to rally and keep their win streak (and their slight CFP hopes) alive and beat a Memphis team who has been playing better the last few weeks.
Predicted winner: UCF
SEC Championship Game (Atlanta)
12-0 (8-0) #1 Alabama VS 11-1 (7-1) #4 Georgia 4 PM ET CBS
A rematch of the National Championship from last year. Georgia should have won that game. Georgia is very good, but with the way Alabama has played and looked this year, how can you pick against them?
Predicted winner: Alabama
Mountain West Championship Game
10-2 (7-1) #25 Fresno State VS 10-2 (7-1) #22 Boise State 7:45 PM ET ESPN
Both of these teams are really good. If this game was on a neutral site, I think I would take Fresno State, but this game is being played in Boise….on the blue turf. We'll roll with the Broncos.
Predicted winner: Boise State
ACC Championship Game
12-0 (8-0) #2 Clemson VS 7-5 (6-2) Pittsburgh 8 PM ET ABC (Charlotte)
I hope Pittsburgh has enjoyed their resurgent season and the trip down to Charlotte, because there is no way they beat Clemson. This won't be even close. Heck, this might be the biggest point difference out of any of the championship games.
Predicted winner: Clemson
Big Ten Championship Game (Indianapolis)
8-4 (8-1) #21 Northwestern VS 11-1 (8-1) #6 Ohio State 8 PM ET FOX
It's amazing to think that Northwestern was 0-3 in non-conference play and yet they are in the Big Ten Championship game having clinched it a few weeks ago. For obvious reasons I want them to beat Ohio State, but if you look at the talent and the rosters on these two teams, it's really tough to pick the Wildcats in their inaugural appearance in the Big Ten Championship. I have to go with the Buckeyes.
Predicted winner: Ohio State
Now, with all of this being said, I want chaos on Saturday. I am pulling for Texas, Alabama and Northwestern to win (so at least two if not all three of these teams will lose…sorry fans of Texas, Alabama and Northwestern). If those three teams win and UCF wins, UCF is going to the College Football Playoff. They have to. And while I'm on the subject of conference championship games, why is every conference championship game not at a neutral site? I guess the same argument could be made during championship week in March with some of the smaller conferences playing on campus and not at a neutral site. Either way, I think they all should be at a neutral site. It should be a great week of championship action. Enjoy the week of college football everyone.
10-1 New Orleans Saints @ 6-5 Dallas Cowboys 8:20 PM ET FOX & NFL Network (Streaming on Amazon Prime)
What a game we should have tonight! The Cowboys are feeling really good about themselves and carrying themselves with a little swagger this week. They think that the Saints are going to have to match their level of intensity. Be careful what you wish for. This Saints team is rolling and I don't know how the Cowboys defense can contain Mark Ingram, Alvin Kamara, Michael Thomas and all of the other weapons that Drew Brees has. The Saints have lost to the Cowboys in primetime in the past so there is a history here, but I will go with the Saints until someone beats them. Perhaps that is the Cowboys who have looked really good since acquiring Amari Cooper. Expect a great one tonight.
Prediction: Saints 34 Cowboys 23
Coming up Friday: Week 13 NFL previews and predictions
Listen to this week's "The Sports Block" podcast here.