"The Stack" 4-25-19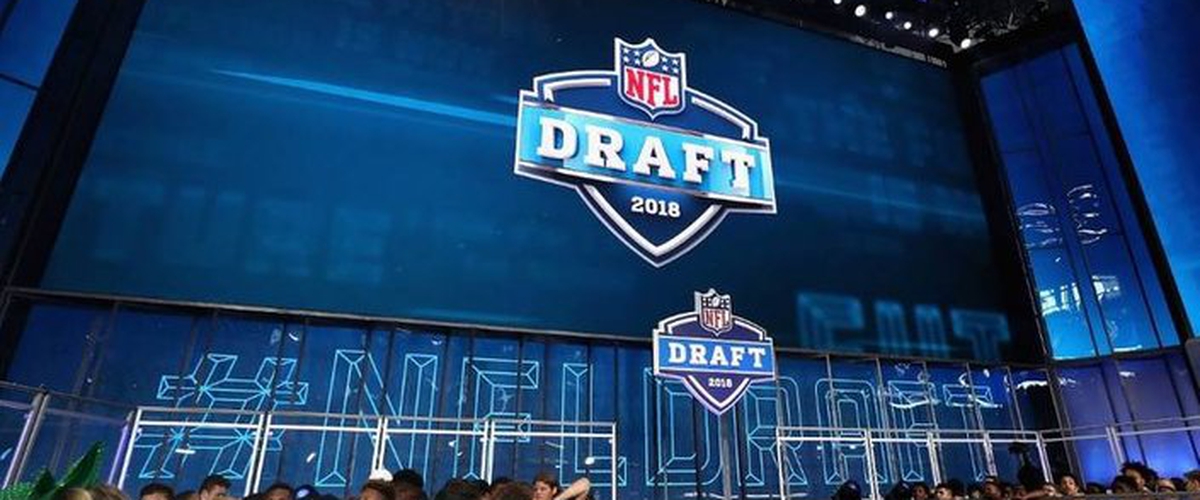 The NFL Draft starts tonight from Nashville, Tennessee. Will the Cardinals draft who we all expect, Kyler Murray, or shock the world and take Nick Bosa or Quinnen Williams? It is going to be a fun night.
The Stack is back on this Thursday and I apologize that we haven't had any blog posts reacting to the NBA and NHL Playoffs. In the near future I'll have thoughts on Tiger's Masters win (hopefully), but today, we are all about the NFL Draft which starts tonight at 8 PM ET on ESPN, ABC and the NFL Network. The Arizona Cardinals are on the clock and we have the NFL mock draft that you demand, because I'm sure you aren't all mock drafted out yet so one more won't kill ya, so let's get right to "the stack" for today, Thursday, April 25th:
NFL mock draft (first round only)
*Note: This mock draft does not have any trades factored in except for one and that will be Drew Lock going to the Denver Broncos (spoiler alert!)*
1. Arizona Cardinals: Kyler Murray, QB, Oklahoma
2. San Francisco 49ers: Nick Bosa, DE, Ohio State
3. New York Jets: Ed Oliver, DT, Houston
4. Oakland Raiders: Quinnen Williams, DT, Alabama
5. Tampa Bay Buccaneers: Devin White, LB, LSU
6. New York Giants: Josh Allen, DE/OLB, Kentucky
7. Jacksonville Jaguars: Jawaan Taylor, OT, Florida
8. Detroit Lions: Brian Burns, DE/OLB, Florida State
9. Buffalo Bills: T.J. Hockenson, TE, Iowa
10. Denver Broncos: Devin Bush, LB, Michigan
11. Cincinnati Bengals: Dwayne Haskins, QB, Ohio State
12. Green Bay Packers: Noah Fant, TE, Iowa
13. Miami Dolphins: Christian Wilkins, DT, Clemson
14. Atlanta Falcons: Rashan Gary, DT, Michigan
15. Washington: D.K. Metcalf, WR, Ole Miss
16. Carolina Panthers: Jonah Williams, OT, Alabama
17. New York Giants: Daniel Jones, QB, Duke
18. Minnesota Vikings: Andre Dillard, OT, Washington State
19. Tennessee Titans: Garrett Bradbury, C/G, North Carolina State
20. Pittsburgh Steelers: Rock-Ya-Sin, CB, Temple
21. Seattle Seahawks: Clelin Ferrell, DE, Clemson
22. Baltimore Ravens: Marquise Brown, WR, Oklahoma
23. Houston Texans: Cody Ford, OT, Oklahoma
24. Oakland Raiders: Josh Jacobs, RB, Alabama
25. Philadelphia Eagles: Byron Murphy, CB, Washington
26. Indianapolis Colts: Greedy Williams, CB, LSU
27. Oakland Raiders: Montez Sweat, DE, Mississippi State
28. Los Angeles Chargers: Dexter Lawrence, DT, Clemson
29. Denver Broncos (trading with Seattle): Drew Lock, QB, Missouri
30. Green Bay Packers: Dalton Risner, OT, Kansas State
31. Los Angeles Rams: Jeffrey Simmons, DT, Mississippi State
32. New England Patriots: Irv Smith Jr., TE, Alabama
So some thoughts on this. First off, I think there are at least 40 players who have realistic chances of going in the first round. It is that wide open. I feel like we say this every year, but this first round may be one of the most unpredictable first rounds we've seen in recent memory.
I hope to get at least five right and I will admit I am going out on a limb with several of the picks. T.J. Hockenson to the Bills? Well, don't they need an offensive weapon for Josh Allen? I think so.
The Raiders could surprise people and take a quarterback like Dwayne Haskins at four (then again given that the Raiders have Jon Gruden as a head coach that wouldn't be a surprise). Of course, Arizona could shock the hell out of everyone and not take Kyler Murray number one overall. I would not put it past them.
There will be a slew of offensive lineman taken in the first round. I would love for Dillard to fall to the Vikings at 18, but he will likely go before that. Guys like Rashan Gary (labrum) and Montez Sweat (heart) could see their stock drop significantly, Sweat especially. He's been taken off of some team's boards. And the Raiders seem more destined to take Josh Jacobs from Alabama now that Marshawn Lynch has retired again.
Will Washington take a quarterback? Possibly, but I think wide receiver is far more likely. It will be D.K. Metcalf or Marquise Brown. And I will say it is a lock that Denver takes the quarterback from Missouri. It's just a matter of if they take him at ten or trade back into the first round to take him.
Expect the unexpected. Be prepared for surprises and things not going the way we think they will go. It is going to be a fun first round and hopefully a very entertaining draft overall.
Coming up Friday: Reaction to round one of the NFL Draft
---